Garbanzo bean flour is a gluten-free flour that is a real godsend for people with gluten intolerance.
It may seem strange to create desserts made from peas! But even the biggest skeptics should at least once try a dish prepared not from wheat, and chickpea flour. Why? Let's deal.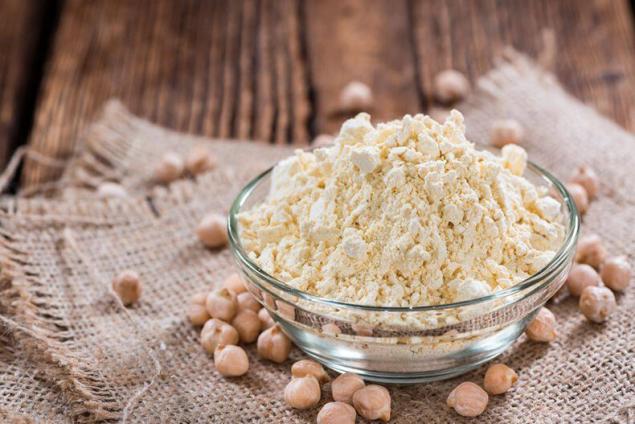 The first gram flour was chosen by fans of the diet: as it turned out, in spite of the calorie content similar to wheat, one average serving of any dessert it requires a smaller number. In addition, in the flour of chickpeas there's no gluten (gluten), which is a real boon for people who suffer from its intolerance. Such people are many, unfortunately, a lot of them among children. Same with the chickpea flour you can enjoy delicious desserts without fear of consequences.
Gram flour, of course, has a different taste from the usual wheat. More precisely, the different texture of the finished product: they come out more tender and soft. Cooking of chickpea flour can be almost anything: cupcakes and muffins, pies, cakes, pancakes, brownies and much more. And so be sure to prepare yourself a meal more.
The flour can be cooked as raw chickpeas and cooked. For this reason it is useful to know that flour from cooked (that's what we prepare at home) does not have a typical pea flavour and so afraid that the dessert will have a bad taste is not perfect. The taste is wonderful! Pure fun.
Cooking time:
about 24 hours, active cooking time – 30-40 minutes
Yield:
200 grams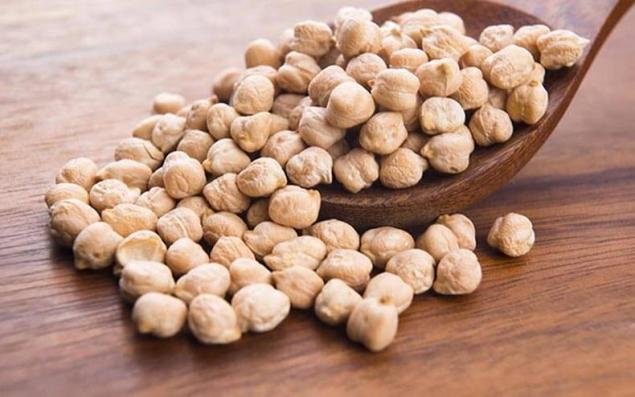 The ingredients for this recipe:
chickpeas 230-240 grams
soda 1-1,5 teaspoons
How to make gram flour at home
Pea pour cold water and add the soda. Leave the peas overnight in water to swell.
In the morning drain the water, rinse the chickpeas under running water. Put peas in saucepan, cover with fresh cold water and put on fire.
When water in saucepan starts to boil, there will be a foam it is necessary to collect.
Boil the peas from the moment of boiling for 7-10 minutes, then drain the water, rinse the chickpeas, cover with fresh water and put the saucepan on the fire.
Cook peas 1.5-2 hours. If during cooking the water will boil, gradually add more.
Cook the chickpeas until tender. His willingness to define is very simple: sweet pea must remain intact, but if you crush it with your fingers, the inside of it soft and tender.
Drain the water from boiled chickpeas, lay it on a paper towel to remove excess water.
Wait for the peas to cool, and then shalt him into a puree.
The resulting puree place on a baking sheet. Try to distribute it evenly.
Dry chickpeas at a temperature of 80 degrees. It will take about 5-6 hours. From time to time you need to mix the pea puree, so that it dried evenly.
As the drying of mashed potatoes will disintegrate into smaller fractions. Dried puree and crumbles easily.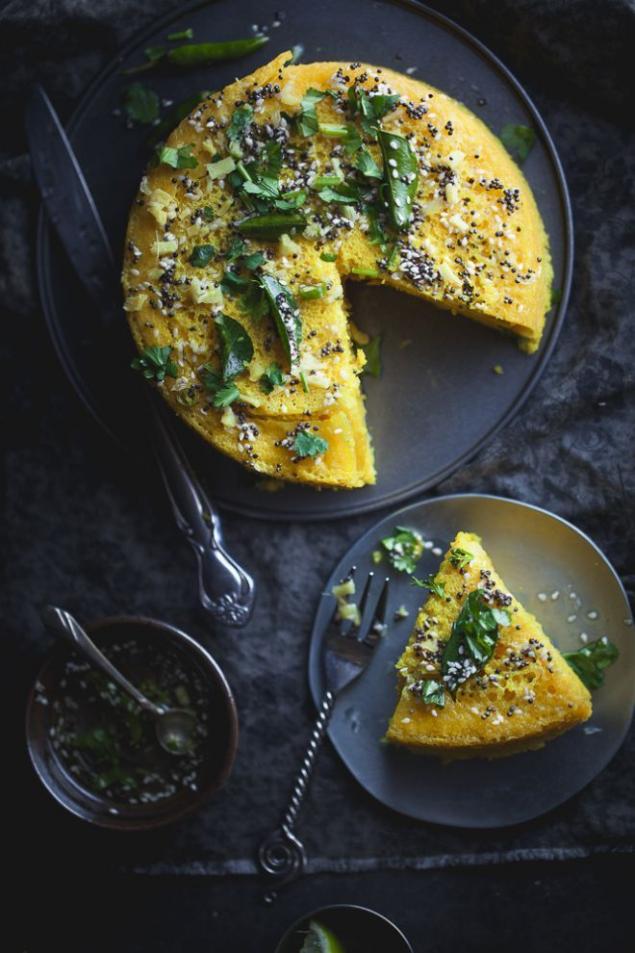 Polenta: extremely useful food for the whole familyDelicious salads: 18 quick and easy recipes
Now the resulting chips should be ground in a coffee grinder.
Then sift the flour through a sieve to remove unground pieces. They can be ground in a coffee grinder again.
As a result, you will be very gentle, little, fluffy flour.
To keep gram flour should be in a tightly closed container so that it does not absorb moisture from the environment.  
Cook with love!
Author: Galina Artemenko  
Source: volshebnaya-eda.ru/kollekcia-receptov/zagotovki/nutovaya-muka/