A large family is not only great happiness, but also constant change. Someone growing, someone comes and goes, and someone and is suddenly happy with a mini-revolution. All of this is somehow connected with modifications your interior, but what can you do if your whole family are forced to live in one room?
In our today's article we will try to figure out how to make the stay comfortable for all generations, especially if they have opposing views on things. This will help us to psychiatrist-psychiatrist, member of the European Association of Psychotherapists, writer Rusana Gordienko.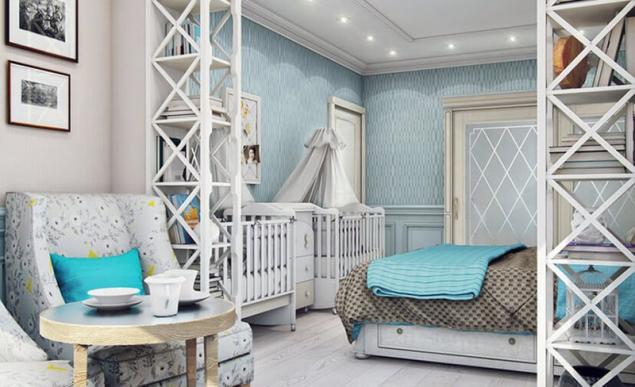 "For each person is very important to have personal space — a place where he can relax, be alone with him. If this cannot be done in space, then you can play with the time: there are times when other members of the family work outside the home or walk. Do not ignore this state of the self and without fear to voice their needs: in families where there is love and understanding, always making the needs of others".
Zoning
This word should be repeated like a mantra, even if your family consists of only two people. "Zoning, zoning, zoning", — hum to himself, choosing a place for the bed, wardrobe or table. Even if your family has an amazing unity, at least separate areas for working and sleeping — you will be surprised how they will change even your mood.
The best option, in our opinion, is the distinction between using the podium or color accents so you will save the maximum space.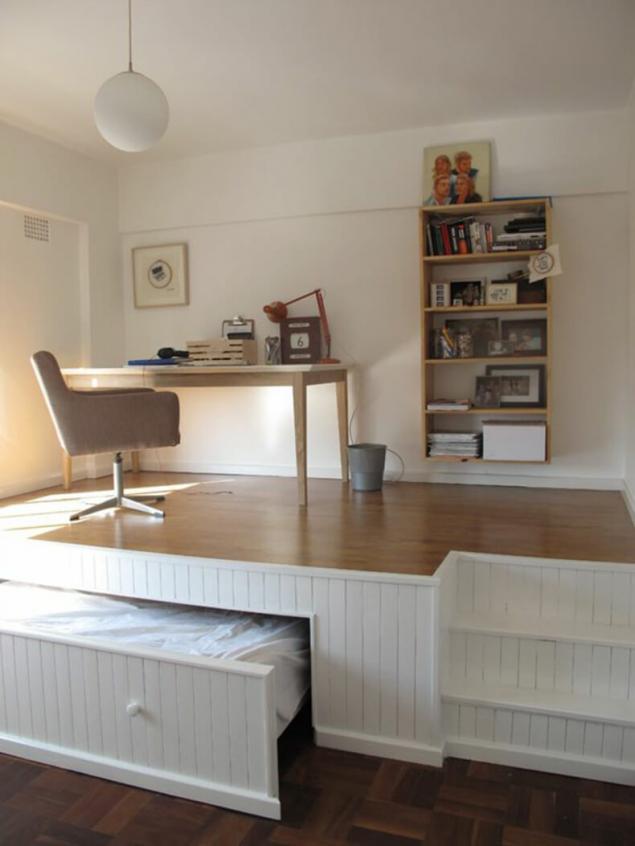 In the case of young children, you can also use bright screens or curtains as partitions, since they both can carry additional functional load: for example, the screen is easily converted into a training Board, and blind — mini-Cabinet with hooks.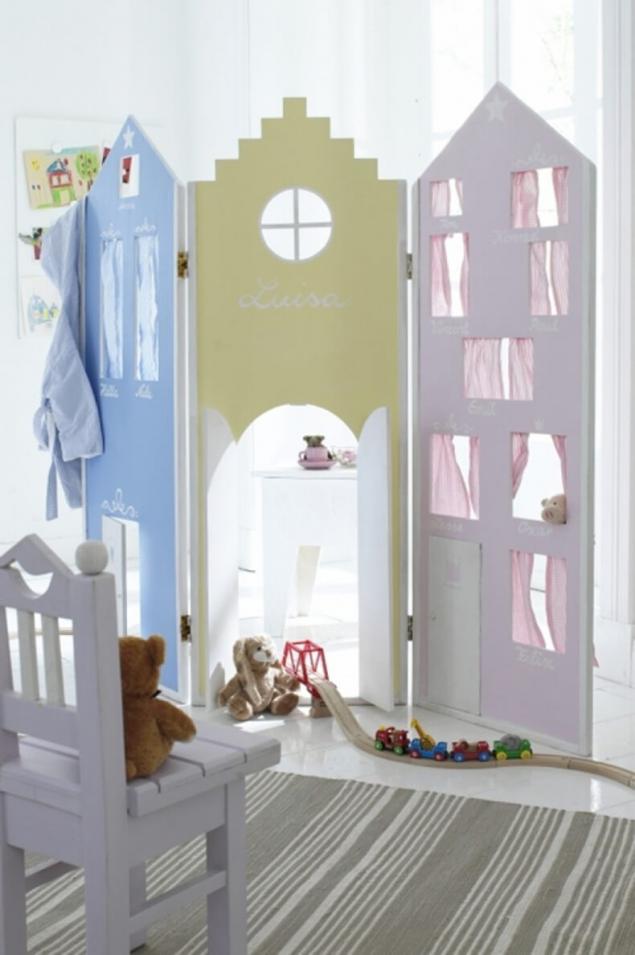 Nooks
They really are very important, especially if in your family there are introverts and extroverts. The first space is simply a must — without it they will not be able to fully relax. This is especially important for kids and teenagers, which is quite difficult to get along with each other.
"If the family has young children, of course, will help zoning and a good relationship between the parents. Here, the cohesion of the family. Clear boundaries — the key to a healthy psyche of children and nervous system mom."
For a young child interesting solution is organization "room to room" — a similar technique was used in aristocratic houses of the XIX century. Of course, have a little Tinker, but the result is worth it.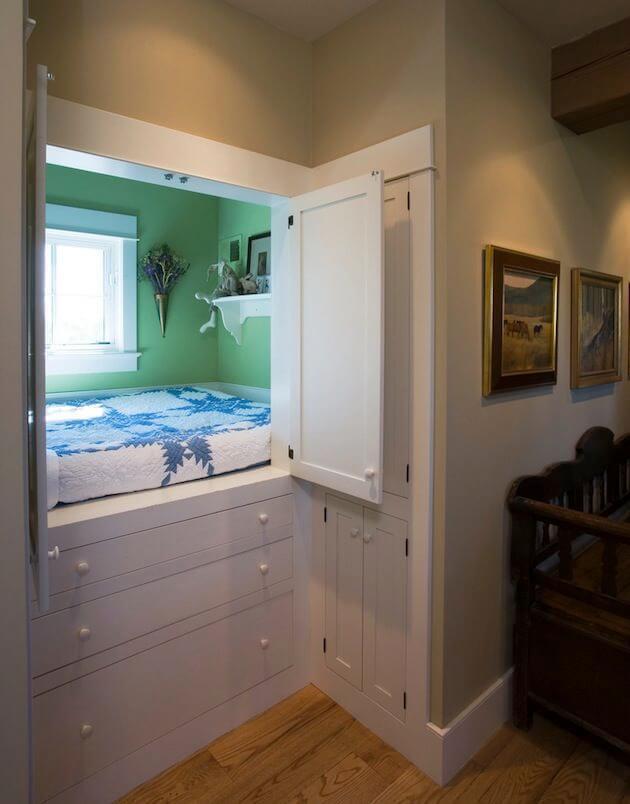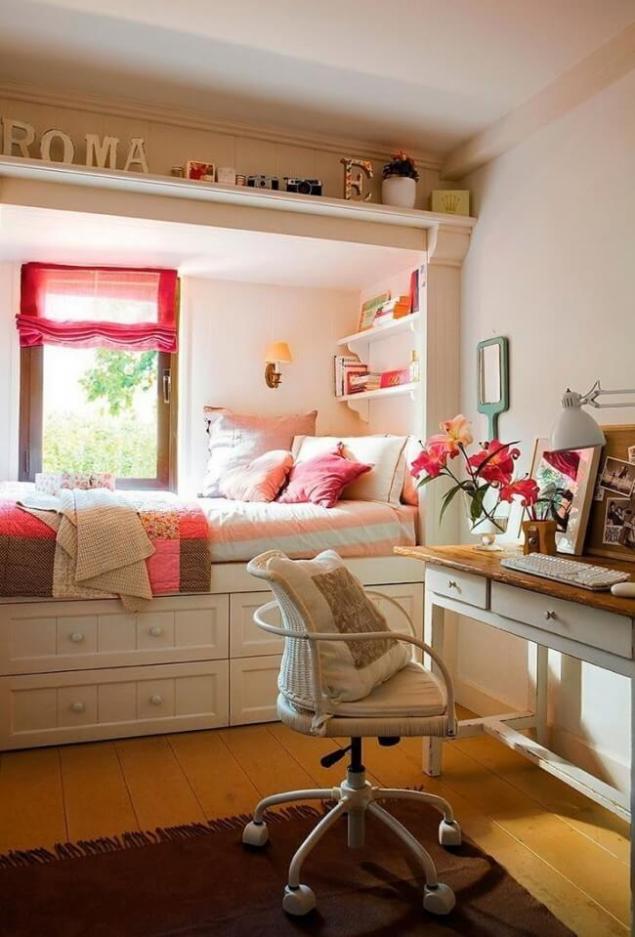 For teenagers best fit the open space near the ceiling; however, this option would be relevant only at high ceilings. You can place on the top layer of the bed, working place or simply a area to stay — in any case there will be quite difficult to get, so your teen will feel safe there.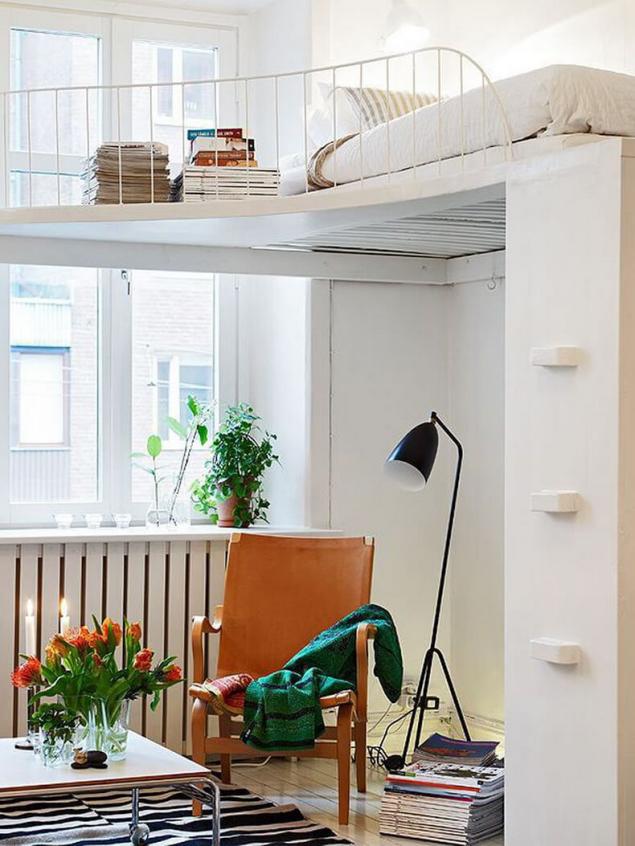 Transformation
All the objects in your room should be multifunctional and not take up much space. Refrain from bulky cabinets in favour of drawers, and if you really can not imagine my life without Cabinet, at least do it at the same time and the separation.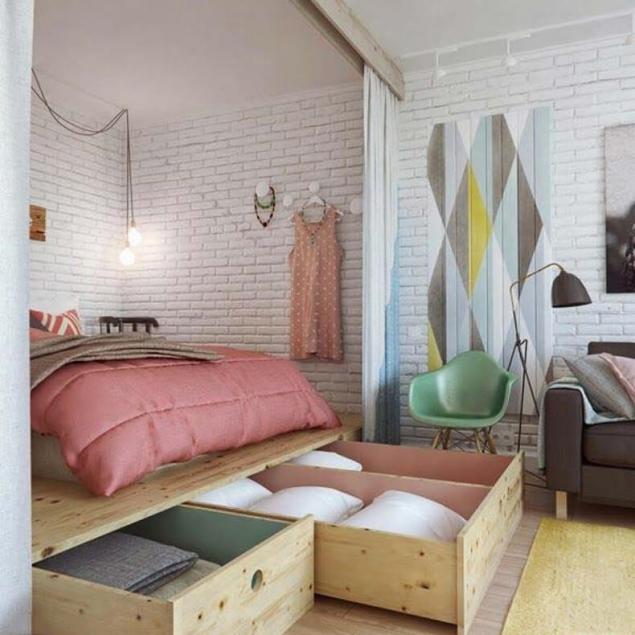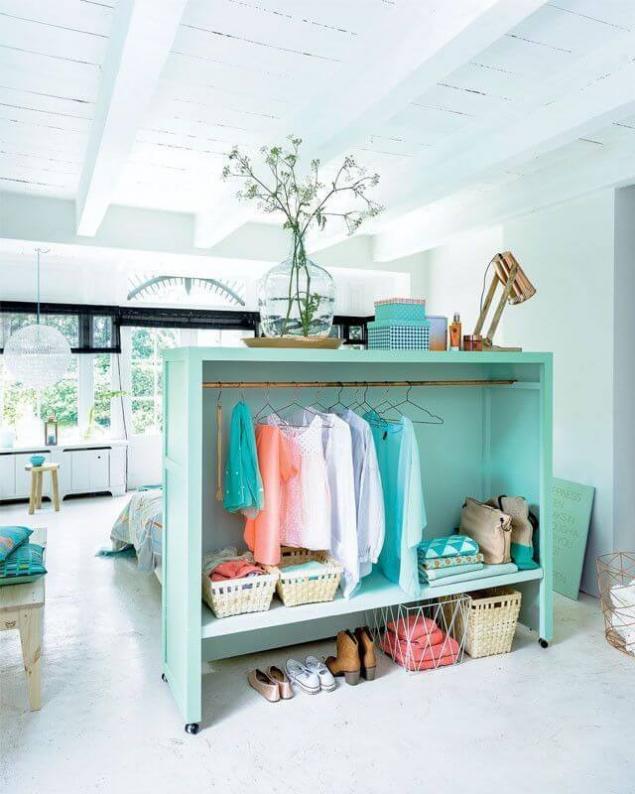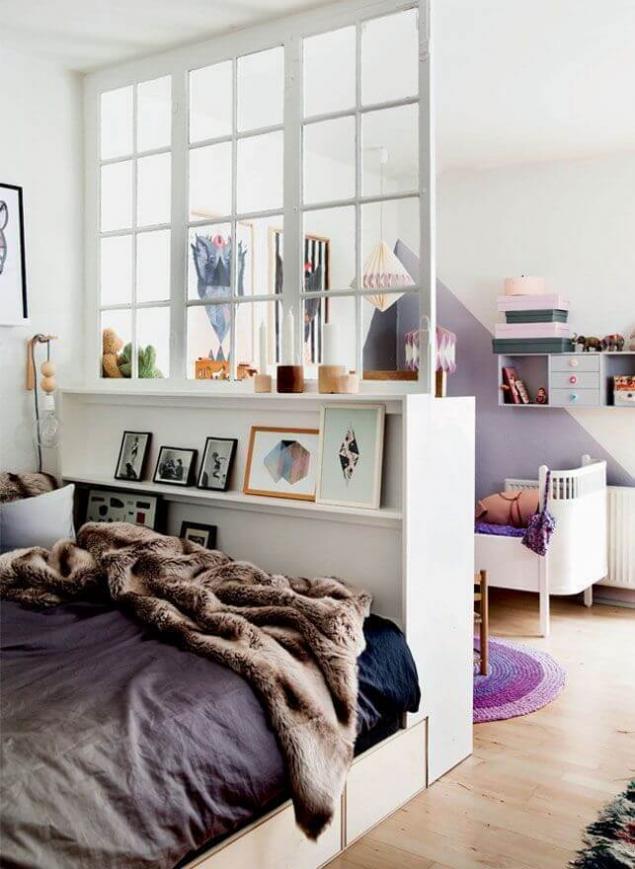 Argue in the spirit of "ladies...": for example, why buy an ordinary sofa, if module can be at different times and a sofa, and Ottoman, and even a train for kids?  
 Small apartment: optimize the space in 9 stepsA soothing bedroom: 4 design options
The table is better to buy a convertible, especially if you are going for it rare. Take a look also to the bright furniture from lightweight plastic: room for several generations almost certainly will fail in the a bit eclectic style, so there is appropriate original and practical elements.published  
P. S. And remember, only by changing their consumption — together we change the world! ©
Source: kvartblog.ru/blog/litsom-k-litsu-kak-vsey-semie-uzhitsya-v-odnoy-komnate/