For each zodiac sign has its own favourable colors and shades that beneficially affect the emotional mood and the human condition. What color should be your interior and what color is it better to refuse?
Aries
Most Rams have enough thrills in life. Therefore, in everyday life they are drawn to something calm and without any emotion. They don't like to surround myself with a lot of things, so I prefer to have everything in cabinets and on shelves. Colours like light – bright Wallpaper with a floral or geometric pattern, classic wood, but monotony and boredom do not like, so the rooms have to be a bright spot, accent color – colorful curtains, dark chair, colour fridge.The style of furniture is a comfortable classic. Aries love to relax and to get comfortable, so I prefer the designs and styles, proven people and time. They will gladly accept a gift of something antique of furniture, but only in working condition. The rams just have no soul, so it's figurines and paintings, especially portraits. They are ready to come to terms with its own image, but only if satisfied with their appearance. Absolutely will not fit Aries brown and Burgundy colors in the interior, they they cause irritation and uncertainty.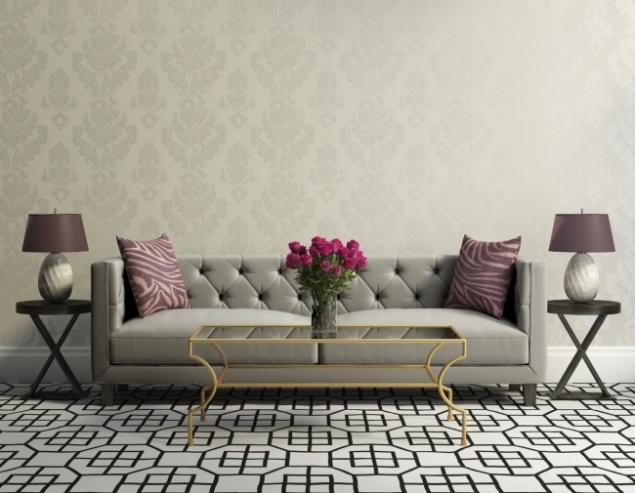 Taurus
The Bulls, oddly enough, in the course of life has changed the taste and they are ready to make a radical change in the interior. They belong to those people who are willing to do the repairs – but only if it will not last long, protracted Taureans do not like and often in a hurry to finish everything in a hurry. Color Taureans prefer different and often are inclined to the option that is fashionable, popular. This explains the need of Bulls to change the color of the Wallpaper, rearrange the furniture.
Most Taurus will suit the option of Wallpaper for painting – they can choose a different texture and stick the ones that they liked. Then it will be time to choose a color – most Taureans prefer shades of yellow and peach flowers.What Taureans are avid perfectionists, so it is in matters related to kitchen. She is sure to be filled with all kinds of modern devices such as dishwasher, grill, microwave, capsule coffee maker or slow cooker. There will be the most expensive materials Italian tiles, German food, and definitely a comfortable sofa. Whether it is the will of the Bulls, they would have made the kitchen the biggest room in the apartment. In extreme cases, Calves are doing the arch in the wall and combine the kitchen and living room, making a common area for food. Least of all Taurus people love the pomp – therefore, the combination of scarlet and gold, and also silver and blue in the colors of their draws.
The twins are one of the few zodiac signs who follow the instructions of his mother in matters related to design and interior. Some of them even carry furniture from old parent's apartment and put it in your new house as it was in their childhood.
Gemini do not like large spaces and rooms – if they have an apartment with the freedom plan, they are likely to make a small four-room apartment than a two bedroom.
Colors prefer pale blue or pale pink, love Wallpaper with antique pattern, old style with bouquets and vignettes. Since Gemini is most concerned about the security of their homes, their house must be on guard, and they will install the door with all possible.The twins love the warm colors, so silver, blue and purple – not their colors. Most Twins like to relax, so they will appreciate furniture that will remind them of holidays at the cottage. Their wicker rattan furniture and the tablecloth is rural style, flowers and fruits will boost your mood and will brighten up any, even the coldest winter evening.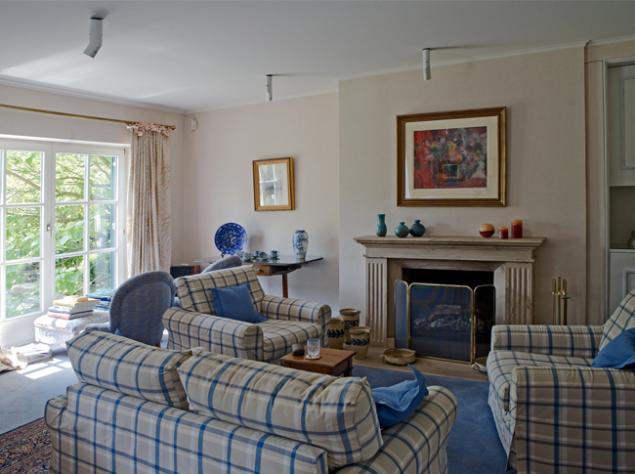 Cancer
Cancers love bright colors and even if they did the repair for a long time, but Wallpaper glue is not desirable, they will certainly hang on the wall bright and beautiful pictures – so pleasing to the eye and "closed the hole in the wall."
Making repairs Crayfish try to choose expensive materials. The same applies to the technique. They can save on furniture, but will put the most expensive stove and washing machine with dryer. They sure to be a big expensive plasma and not one for the number of rooms, because the Cancers rightly believe that the TV attracts attention and distracts from the flaws of the room. If you allow the size of the apartment, Crayfish can buy a home theater and watch your favorite movies with guests and family members.
As already mentioned, the Crabs love bright, saturated colors, reminiscent of a summer meadow – green, red, yellow, blue, but they have enough sense not to use them all at once. What Cancers are categorically not suitable because it is monochrome gamma white, grey, and black.
Many Cancers secretly dream about the Royal apartments – a copy of Versailles in miniature. Therefore, their homes are such cute absurdities, like a huge armchair in the Rococo style, with gold and lion heads on the handles, put in a small room, or stool in the style of the XIX century, set in the kitchen instead of the couch.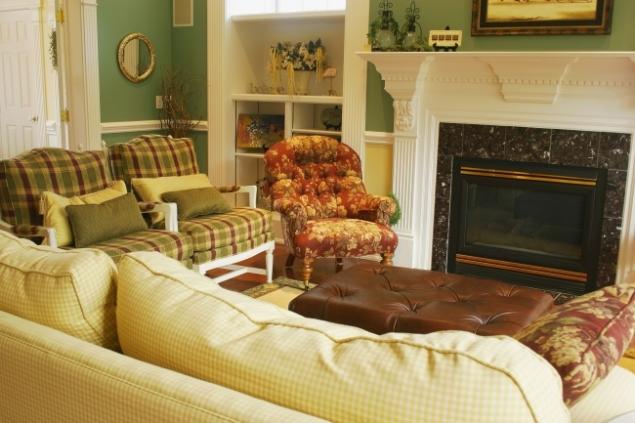 Leo
Lions consider themselves aesthetes and connoisseurs of true beauty. To begin with, they have a great eye and sense of space. Almost any Leo is able to plan any, even the most sophisticated apartment is perfect. Very often, the Lions are ordering furniture the size – and not only to combat guests exclusive. Simply, they see perfectly well that the furniture in standard sizes will not fit into the dimensions of the room or fit so that it will be uncomfortable for life.
Most lions prefer loose, clean interiors, all was in place and was easy to clean. Lions are annoying too bright colors. They love all the muted, pastel Wallpaper color of melted milk, with a light, barely visible gold, beige and cream. Even Lions love the furniture made from natural materials, so we try to furnish the entire apartment with wooden furniture.
They love linen or cotton Drapes and curtains, women & avoid artificial and polyester. In the kitchen at lions reigns almost laboratory purity. Silver taps, and exactly the same color like the Lions in the kitchen, as well as blenders and tea sparkle are always well polished and in perfect harmony with bar stools and a smooth tile floor.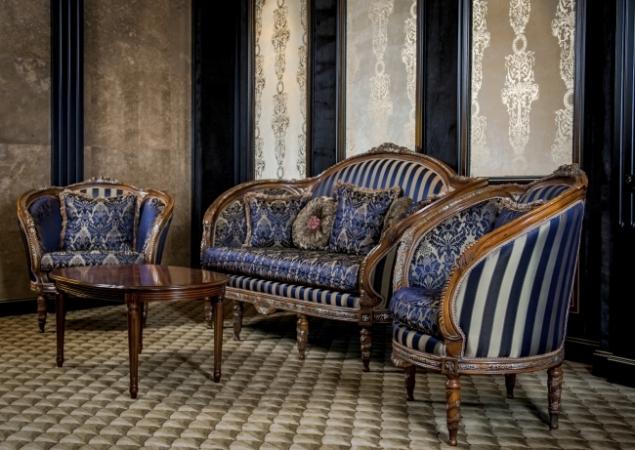 Virgin
Virgins fit cool and transparent tone. So they love glass Windows, vases, including outdoor. Virgos are a lot of small things and they spend a lot of time to put all on the places, so they love different cabinets with lots of drawers and niches. Wallpaper Virgo choose bluish and silvery, like when the room looks as if covered with a light frost. Also, they will approach the green in all shades. Love Virgo fine delicate ornaments in art Nouveau style, art Nouveau, sometimes they pick up Wallpaper and curtains with the same ornament, so that the whole room was like an exquisite box. Virgins will have not to their liking, so it's bright and rich colors, especially red, Burgundy, yellow. In this environment they have a fast enough head ache and they will lose ground. Virgin are very keen to ensure that the whole apartment looked elegant in a single ensemble. Therefore, they choose furniture from catalogs, ready to visit a bunch of stores to find the statue or the floor lamp, which it is not enough for harmony. They can spend hours to choose the right shade of color of the Wallpaper and tiles in the hallway. But the result is worth their efforts.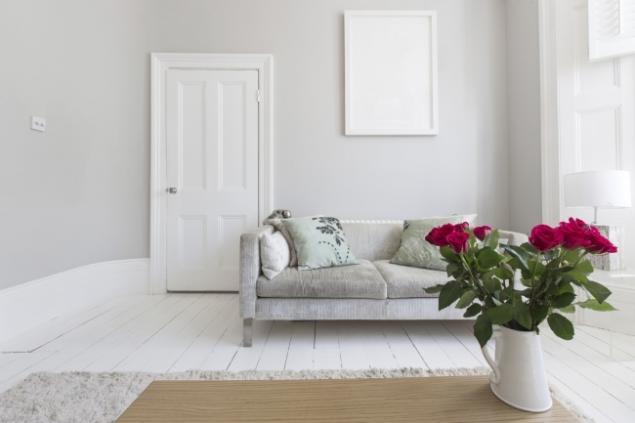 Libra
Ordinary person dwelling typical Weights may seem rather dark and even depressing. And all because of the fact that they like dark colors. They can glue in the room is brown, dark beige or Burgundy Wallpaper and feel very comfortable. Libra love soft and pleasant to the touch materials or materials from natural raw materials. They approve of the Wallpaper made of silk, bamboo, papyrus, postest soft carpets on the floor and will feel absolutely happy.
Libra will gladly put in a room with an electric fireplace and put on the floor of the skin. Many representatives of this sign love edged weapons and beat them against the walls. Despite its peaceful appearance in many Scales is hidden aggression, which may find a way in paintings of battle scenes, posters of favorite rock bands.
Libra love dark natural wood furniture, but if she can't afford, try to find a similar replacement. They have not like is the furniture bright colors, Wallpaper with flowers, fruit and other still life or plain Wallpaper, containing shades of orange and peach.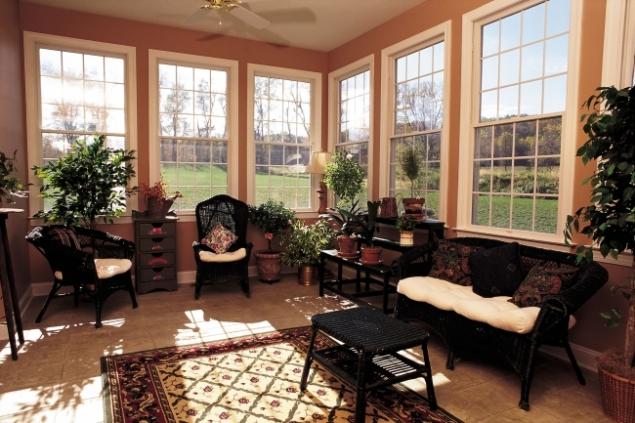 Scorpio
Scorpions like to furnish their apartment in a foreign style, they like exotic explanation, if only it was different from what it is like most apartments. They love the African statues and masks, mats from Eastern Asia, Arabic carpets.
Scorpions are nice to have in your collection items with a history, about which you can tell your guests of the winter evenings. They certainly have a couple-three of these rare curiosities, which is not often seen in an apartment, under which Scorpio will certainly buy a decent storefront and will present an exposition in the Museum.
Representatives of this sign like classic colors and shapes – most of them are attracted by Greek or Roman samples, Empire style, classicism. Wallpaper can be shades of colors of classic marble – white, light pink, light blue with patches of grey. The flooring can also resemble the floors in the old museums and the bathroom and toilet of any self-respecting Scorpio will be decorated with mosaic, as it was in ancient Roman and Greek baths. Scorpions do not like all the trendy and modern, not like they silver, blue and yellow. With more sympathy they can relate to the combination of gold and Burgundy, but only where appropriate.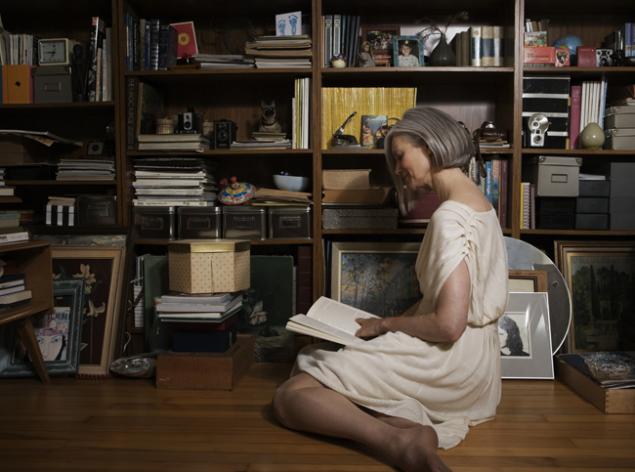 Sagittarius
Sagittarians are all subject to some kind of them one well-known purpose. Most Sagittarians love to change the living space with increased square footage and if possible, move to a country house. They also can not calm down, and look for another house, bigger and more prestigious location.
Sagittarians are not always confident in their design abilities and prefer to hire professionals. They like to indicate specially trained person, what areas he needs to equip the apartment and then to see the work plan and approve it.
Overall, Sagittarians like bright, airy, functional spaces with modern and expensive materials. And this applies not only to the Wallpaper and tile, and for cement, plaster and other construction consumables. Sagittarius colors are looking bright and cold, silver, white, grey, steel, blue, and purple. They don't like all shades of pink and all warm pastel colors, but in General much to the color of the Archers are not carp. Much more they will destroy, if there is violation of the General plan that they have created.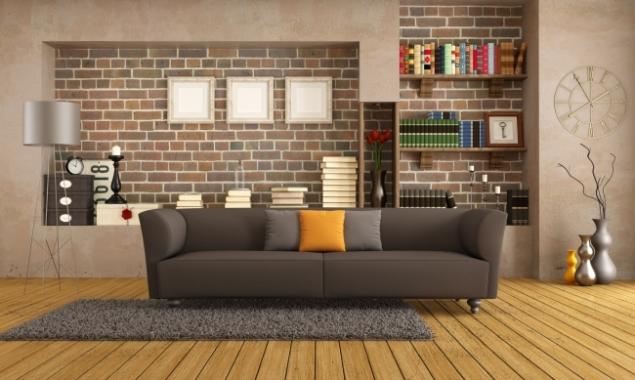 Capricorn
Capricorns are quite ascetic in their views and preferences. They can live in peace surrounded by pure white walls, or even with Newspapers pasted instead of Wallpaper. Capricorns, outfitting the nursery, it is able to give the child a bucket of paint and offer to paint the walls in a suitable color.
As calmly they react to different posters and posters on the walls, photos of rock stars and other teen symbols, it will not confuse. If someone from the family is against how they want to furnish the house, the Capricorn I can offer everyone to make their room an individual style, so it's not uncommon in the apartment of Capricorn all children's is replete with cartoon characters on the walls, grandma lives in a room with Wallpaper roses and Antiques, and the Capricorn is placed in a room with white Wallpapers and the most of minimalist furniture from IKEA, reminiscent of the designer.
But there are things that can fascinate even a ascetic – any unusual chandelier with a projector solar system on the ceiling, various carts and other accessories and decoration, as if coming from a science fiction movie, all these things can shock the layman, but please Capricorn. All colors in the decor of the Capricorn prefers white, metallic silver and blue. That absolutely will not fit, so it's gold, yellow, red and purple.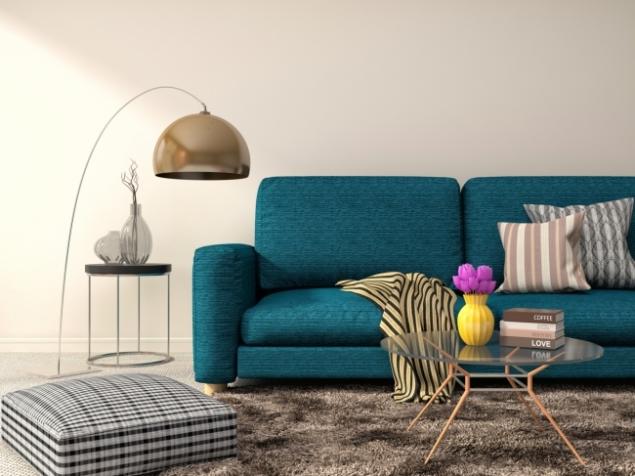 Aquarius
Many Aquarians quite sentimental and love the cozy and romantic ambience. They certainly will keep various memorabilia, inherited from family, and things will find their rightful place in the apartment.
So living in Aquarius will put grandma's old piano, previously restored and renovated, hung on the walls of grandpa's paintings and portraits of ancestors. Prababushkin chandelier, carefully laundered and taken out of the attic, will also find their rightful place.Aquarians do not like right angles and clean lines, so its not the house has many arches and even instead of a balcony it will make the Bay window. Also Aquarians love to mix colors and styles, so different to the room he can look like photos from different apartments.
And Aquarians like water – many of them, if you get rich, first make a pool in your multi-level apartment. Those who are not yet rich, set elegant Jacuzzi for bringing this bathroom. Those who and it is can not afford, just set aquarium because the water is calm – at least, Aquarius.
Aquarians love neon colors, but not always use them in the interior. Purple, blue, pearl white are the colors that will appeal to Aquarius, and pastel colors – cream, beige and gold that they find boring and trite.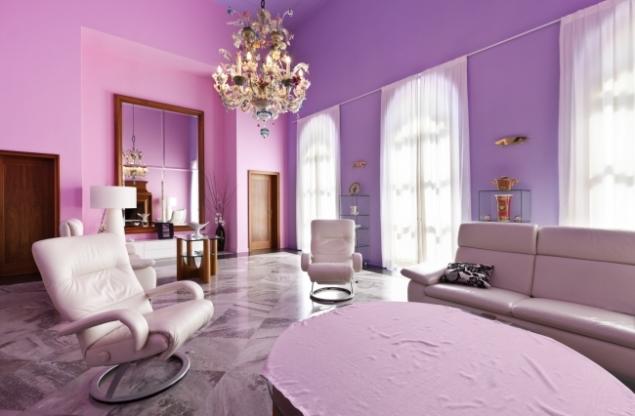 Fish
Fish as everyone knows, do not apply to warm-blooded, so they don't have enough heat and light. An important design element of the interior Fish think chandeliers and lamps. Their apartment to Shine, and this applies not only to cleanliness.
With sympathy Fish are bright colors – red, fuchsia, orange, yellow, green. Don't like Fish all cold, including the colors gray, black, silver, blue, it is strictly not suitable. They like Wallpapers with pictures, harmonizing with simple furnishings. The pattern may be different, but almost always he will send us to a certain direction in art – bouquets of Rococo pinstripe Empire, whorl, art Nouveau or washed out by rain paintings of the Impressionists.
Fish with awe are to repair, without exaggeration considering that the apartment is the face of the owner. For them the repair of apartments – a deep and important point, it is necessary to decide, and the decision is difficult to Fish, so they can endlessly postpone it. Fish long and carefully choose the Wallpaper, tiles, flooring and make a decision only when they clearly believe in it.
They love to hang on the walls, vivid and imaginative paintings for the walls had some color accents. Many Fish do a good job with the designer's work and can decorate their craft – for example, hand-made curtains, paintings, pots for flowers made in the technique of macrame. published  
P. S. And remember, only by changing their consumption — together we change the world! © Join us at Facebook , Vkontakte, Odnoklassniki
Source: domashniy.ru/