Nice color scheme, elements of country and Provence, wicker accessories, a balcony and a stunning view from the window — found a little house in Spain that's impossible not to fall in love.
This Sunny and cozy home, filled with light and pastel colours, located in Spain. It's hard to believe that not long ago he was a pretty old building requiring serious renovation.
The result of alterations was increased door openings and extended Windows, of which (as a bonus to an already flawless interior) stunning views of the mountain peaks of Cantabria.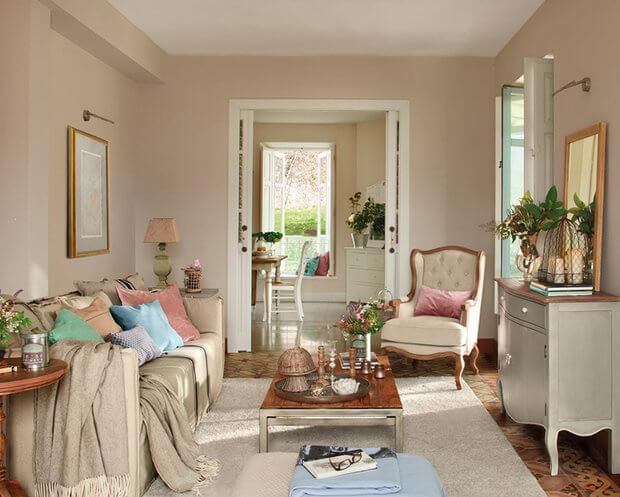 The atmosphere of the house soaked in the comfort and bliss of suburban life in the southern region. Beige background color complement the pastel shades: blue, pink, apricot, soft coral. The impression of enveloping cosiness is emphasized by vintage furniture, natural textiles and wicker furnishings.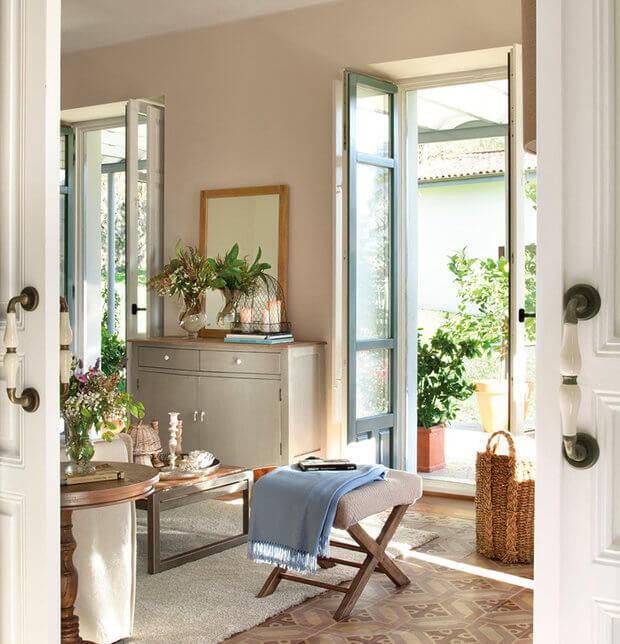 A significant contribution to creating an atmosphere of comfort making plants and wild flowers in a vase. The decor is unobtrusive but careful attention to detail and selected to emphasize the General mood of the interior. Pillows with floral prints, abstract posters and paintings with birds, candles in elegant candlesticks and lanterns. The lack of curtains allows light to penetrate freely into the house, and the mirrors to multiply the sun's rays, making the situation even more air. Metal elements and massive chests of drawers, several balance the lightness and the speckled tile floor enhances the charm of countryside living.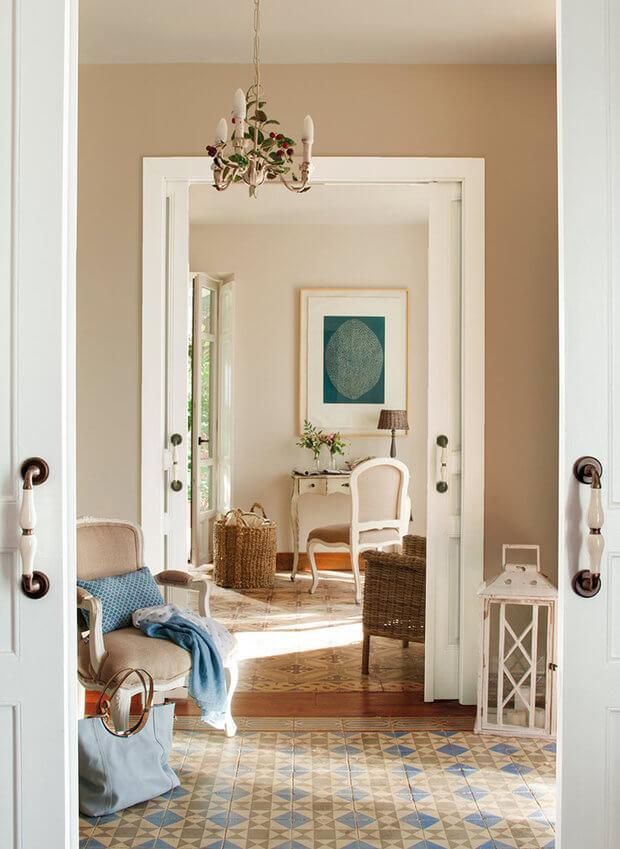 In the design of the powerful influence of Provence and country, but the Mediterranean style has clearly made some adjustments. Wins the attention to detail — from the decorative installations to the selection of dishes. And of course, it is impossible not to fall in love with a little balcony, where the mistress of the house likes to knit, sitting in a comfortable chair.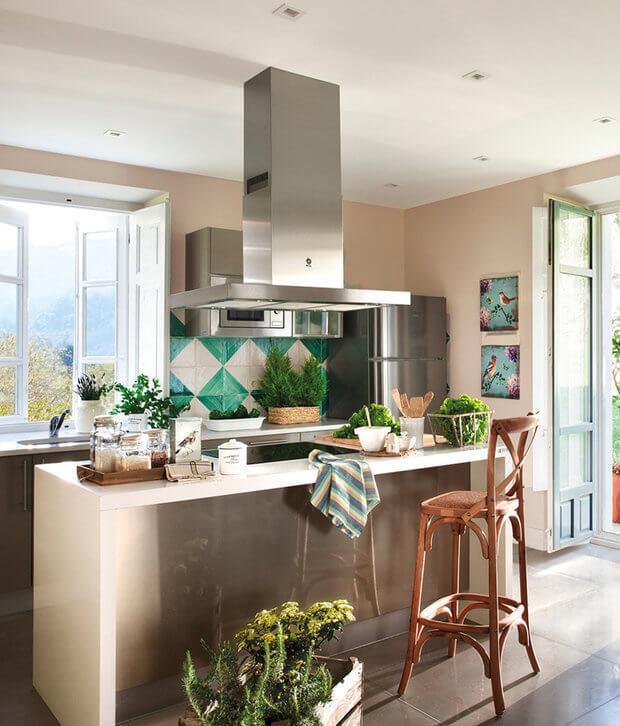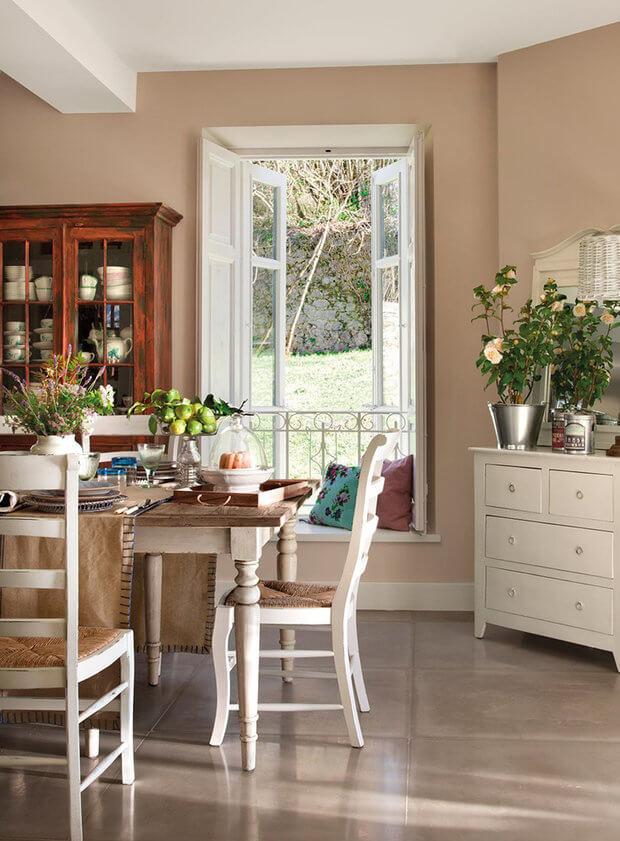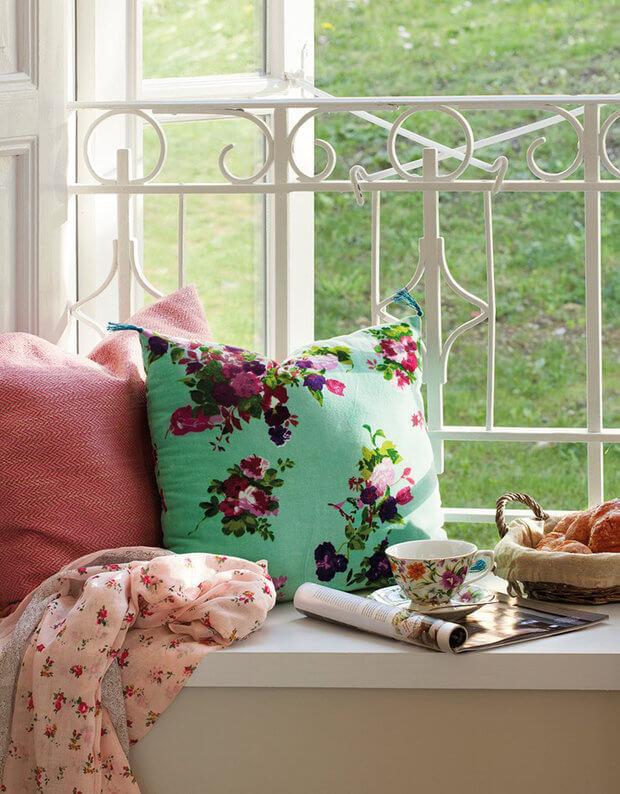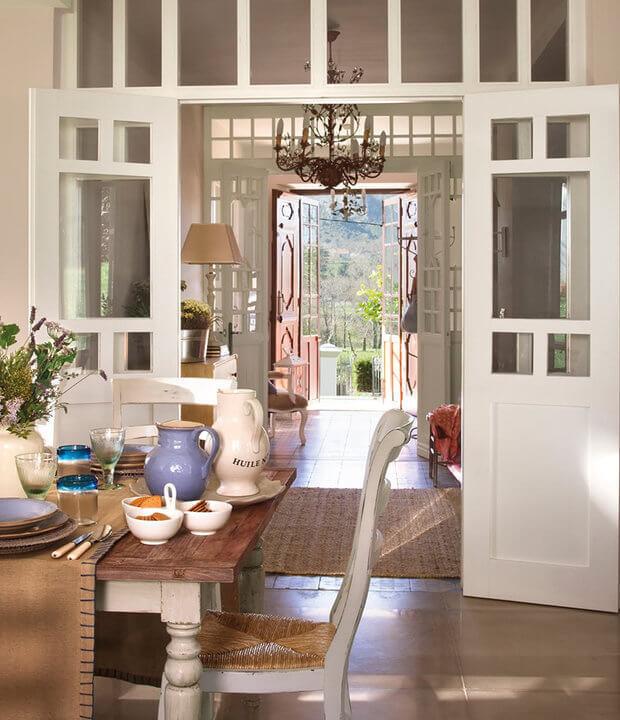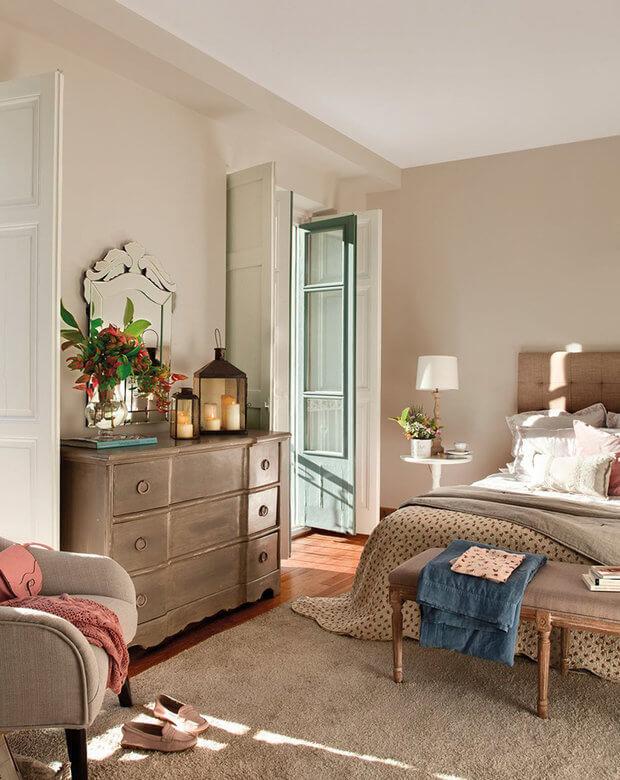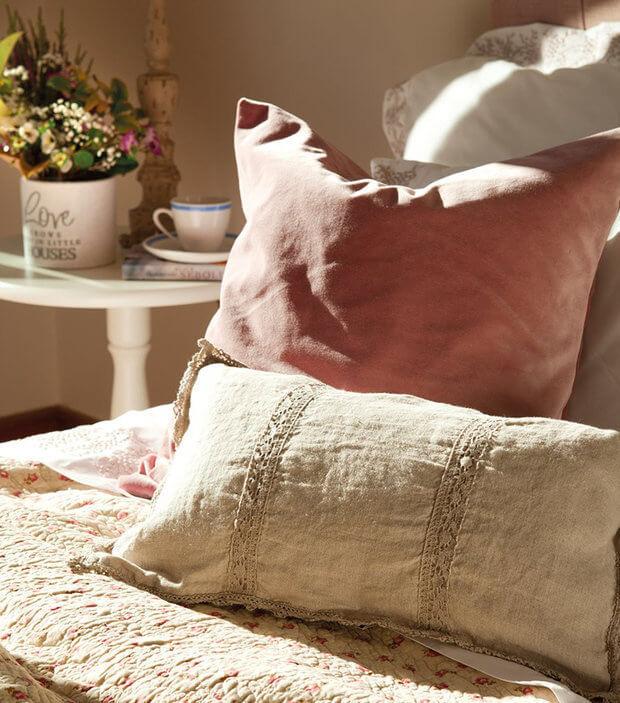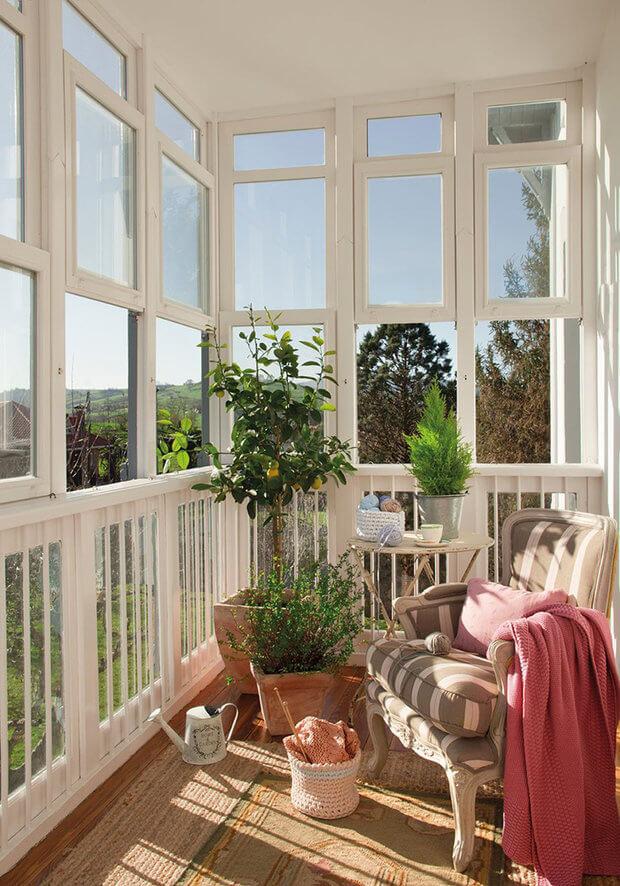 Books: stored compactly and beautifullyThe hygiene of the house from the point of view of Chinese medicine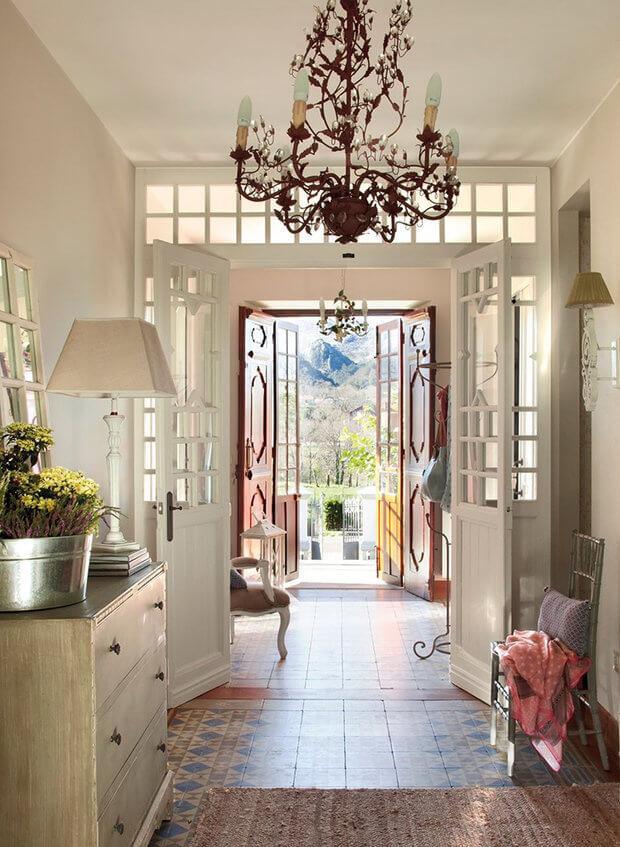 Author: Katerina Boglevskaya  
P. S. And remember, just changing your mind — together we change the world! ©
Source: www.inmyroom.ru/posts/12994-domik-s-bezuprechnym-intererom-i-uyutnym-balkonom