Entrance hall in the style of Provence is not only beautiful and tastefully furnished room, and a real piece of French Provence, a little provincial, but yet so cozy and bright. To create such a miracle in his hallway – not an easy task.
Despite the seeming simplicity of Provence, he does not tolerate mistakes and half-hearted. Every little thing is required to conform to this style, every detail in the interior is significant and each item must have its own history. But – all in good time!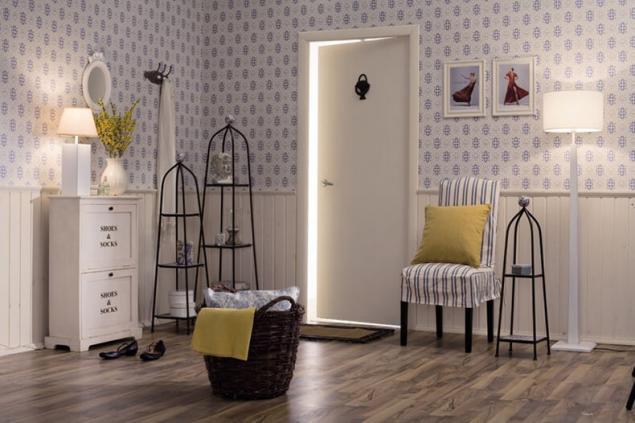 The colors and shades of your hallway in the style of Provence
The interior hallway in the Provence style starts with color, namely with combination of bright and warm shades of white, yellow, orange, brown and blue. Do not choose too dark colours, may it be a light lemon, butter, sunshine yellow, olive, turquoise, lavender, light brown. The accents (but not to be a base color!) maybe deep blue, terracotta, bright blue, dark yellow.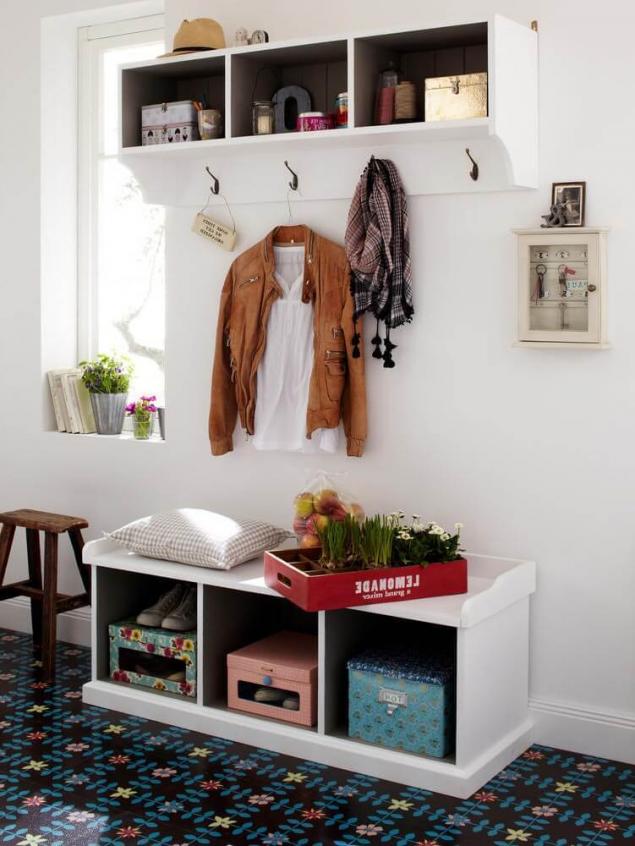 Important:
in the interior of the hall in the style of Provence does not have to be cold tones!  
Floors and walls: select natural materials
For floors and walls, you can use only natural materials.
The ideal solution for floor – parquet. It can also be and tile: as plain and laid out in a simple geometric pattern. Fashionable nowadays laminate and linoleum in this style look like strangers. Interestingly, the older the look will be your floor, the better he will fit into the interior. Boards may have a shabby look and to be places cracked, tile chipped, chipped, unevenly stacked.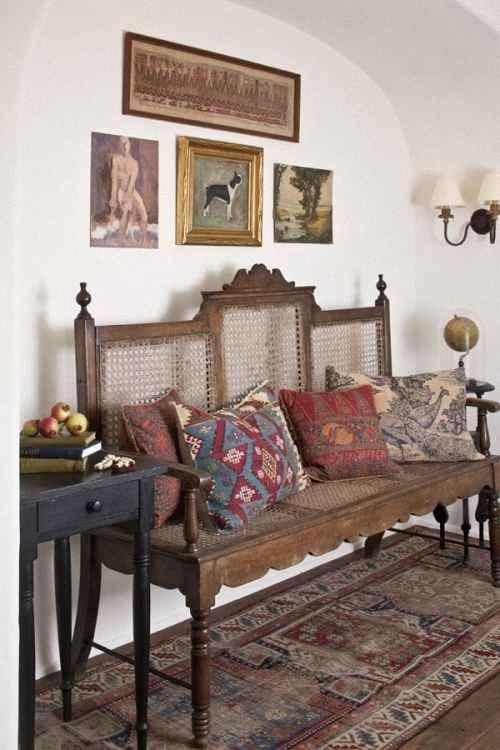 Wall-style needs to be plastered (in this case, falls unevenly, sometimes even can be seen stone walls) and painted or paneled. You can make a combined version. Not only okleivat wall Wallpaper!
Furniture in Provence style
Will continue the design of the hallway in the style of Provence is properly selected and placed furniture. It should be wood or wrought iron (forged components) and definitely painted.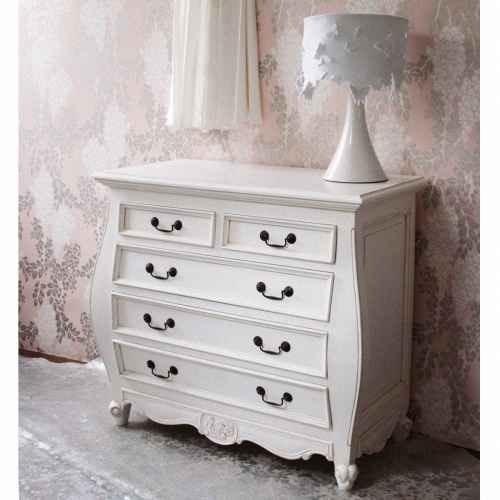 The Central character is an old wooden chest of drawers, preferably white or light blue color. He must have a view of the old and honored resident of your home. Look for a similar instance in the attic at grandma's, at a flea market, online flea market, antique shop. If nothing suitable is not found, paint new dresser and it artificially age up.
The second largest blowing – hanger and bench (bench). The first can be wrought iron or wood (decoupage). The bench is made of wood, can be upholstered with a floral print or decorated with wrought iron elements. Below it is convenient to place wicker baskets for shoes.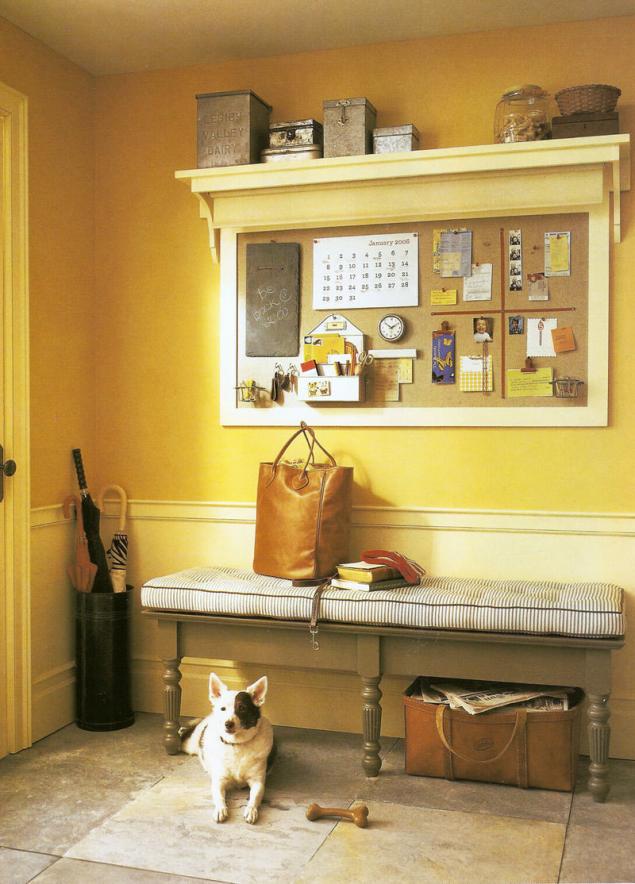 Addition to forged the hanger is made in the same style stand for umbrellas.
In a small hallway bench is to replace a sleek chair or wooden stool. In General, small hallways in the style of Provence should not make furniture, this style likes space and ease.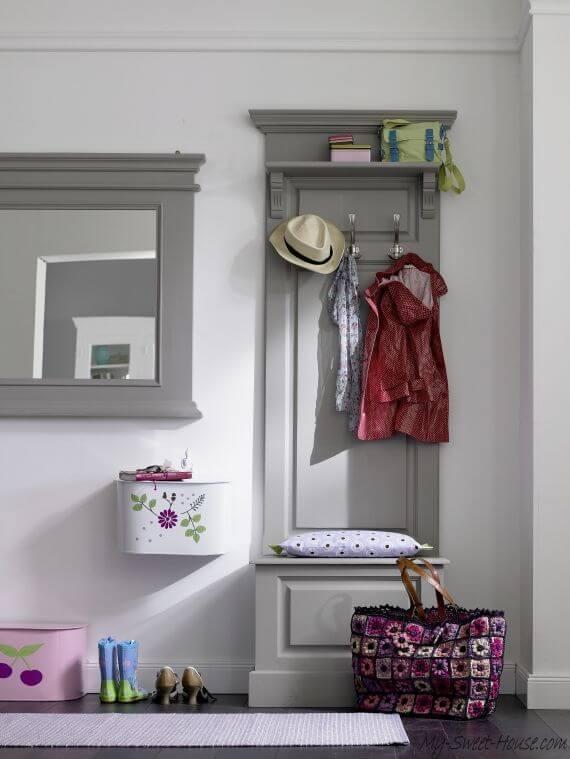 If you allow the size of the room, put her in a classic wooden Cabinet. Important: its doors should not be mirrored. The mirror is better to hang separately, well, if it's a vintage frame decorated with floral motifs.
Accent on lighting
Provencal light in the hallway should be plenty. This wrought iron chandelier on the ceiling, and various fixtures on the walls and backlit mirrors... the more the better! It is because of this particular style of Provence can be considered as a perfect solution for dark hallways and small that in the normal version seem boring and uncomfortable.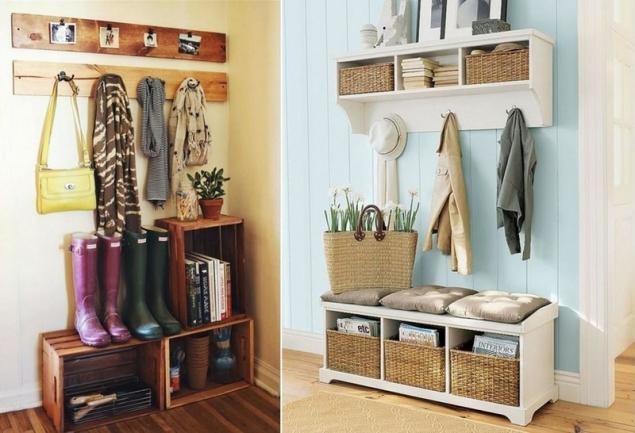 In a large room you can even make a false window, illuminating its perimeter and adorned with curtains with ruffles and flounces.
Details
In the style of Provence are no trifles, as they are its Foundation.
First of all, the flowers. Live, dried, painted, photographed, embroidered, they have to be in your hallway. The easiest option is to put the pot (somewhat) with the flower on a shelf, dresser, floor, wrought iron planters. Original – plant a flower in a wicker basket, a jug, an old Shoe.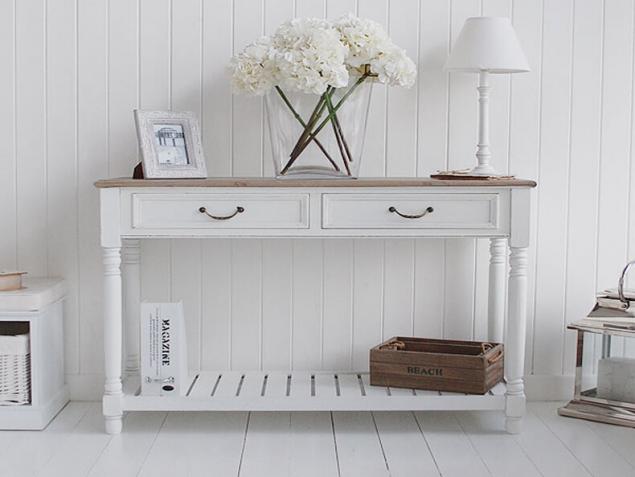 You can decorate the walls with scenes from the life of a blossoming Provence: picturesque meadows, lavender fields, green mountain slopes. Suitable image cobbled French streets and little houses, buried in greenery and flowers.
Don't forget about a few ceramic or porcelain knick-knacks and family photos in homemade frames.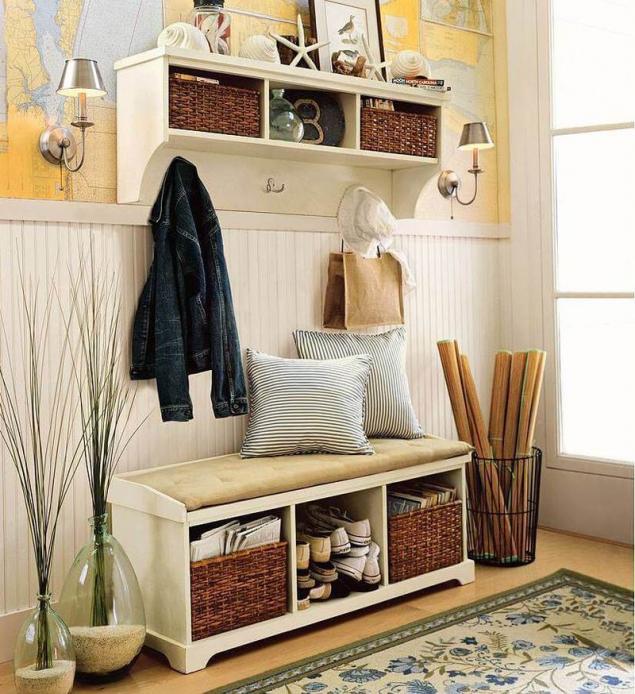 The right atmosphere will help to create and properly pobral textiles. Put a couple of cute pillows on the bench, hang the curtains on doorways, cover the chest an embroidered napkin. Floors adorn a small rug with fluffy fringe.
And remember, deciding to draw a hallway in the style of a provincial French homes of Provence, you are unlikely to focus only on this room! published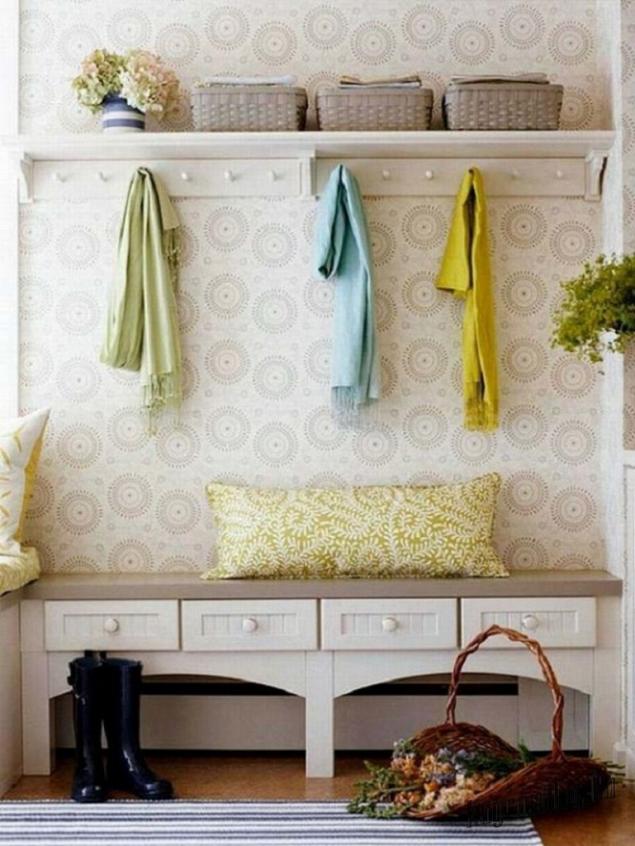 7 ways to make a bathroom greenLavender color in interior design
Source: dommebel2.ru/mebel-dlja-prihozhej/prixozhaya-v-stile-provans.html