When in the hallway is enough space, once there a great number of variants of its design, in such a situation, you can afford different decorative and furniture delights.
Unfortunately, a large part of the hallways rarely can boast of a large or even medium size. In most cases they represent a small square area or small narrow hallway, where nowhere to even put the furniture. In this regard, you have to make some tweaks, leaving in it only the most necessary.
Do not despair if you have only a small hallway, because if you try, then it is possible to make an interesting interior. In the fight for precious square inches it is important to consider some of the subtleties.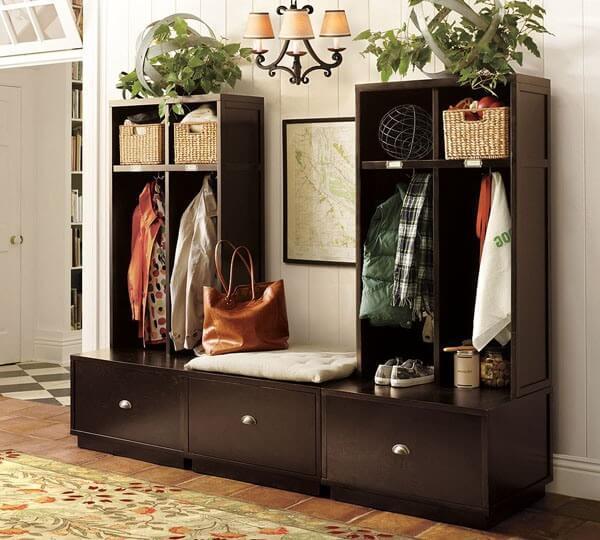 Remember that
the main principle of the arrangement of the little hallway is the minimalism
. The less it will be different parts, the better. If a small hall to fill decorative vases, napkins and podstavochki, it takes on a cluttered appearance. For this reason, it is necessary to abandon the open hangers.
Furniture
in a small anteroom should not be cumbersome. For example, a Cabinet with a depth of 45 cm will be enough in order to accommodate the garments. And even clothes hangers will need to place in the frontal plane, this Cabinet will allow you to save approximately 15 cm free space.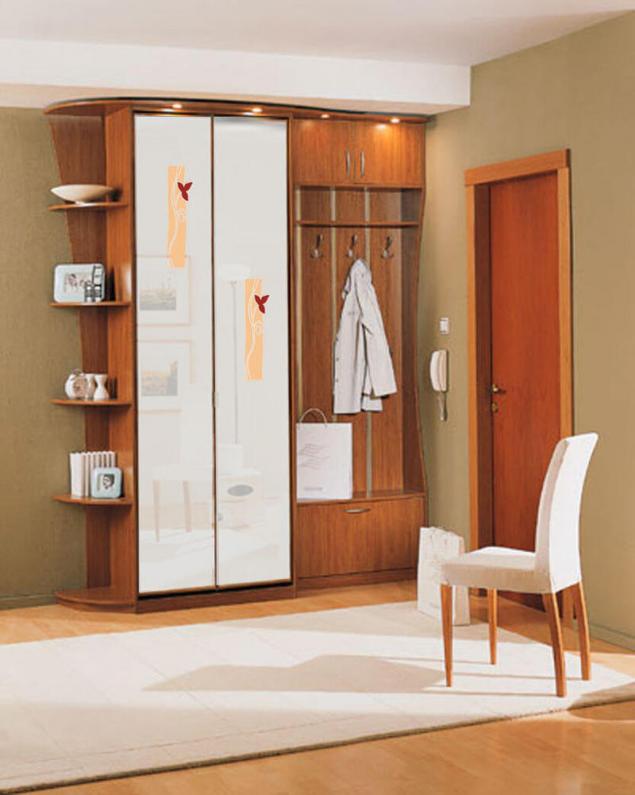 The best option for storing clothes and belongings in the small hallway is
the wardrobe
. It is very convenient and saves space because the doors open in the same plane with the wall. It can also be installed without a back wall, a tight fit to the wall will make it possible to say that integrated.
For fans of unconventional solutions, you can connect a rack with a separation to put the wardrobe instead of the interior walls, then one of the doors to perform the functions of the door. Inside of the closet, place hangers, shelves, baskets, drawers, so it will be convenient to store your clothing and accessories, and other items.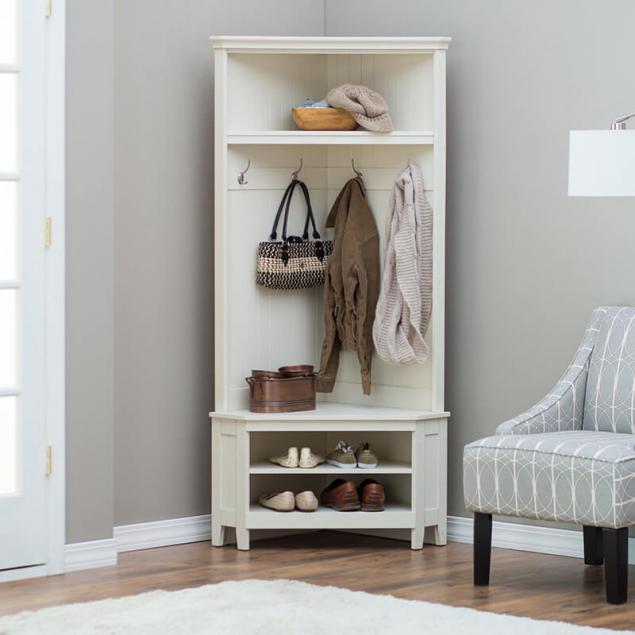 Remember that
anglesis a full part of the hallway
. So if you have a small hallway, to install a wardrobe, choose a corner Cabinet. Angular hallways take up much less space than a regular mini-hallways, since forced to use the corners left empty during the placement of conventional furniture. Corner cabinets can easily solve problems with the lack of space. You should also not neglect such useful items as the mezzanine, where you can place things not the first necessity.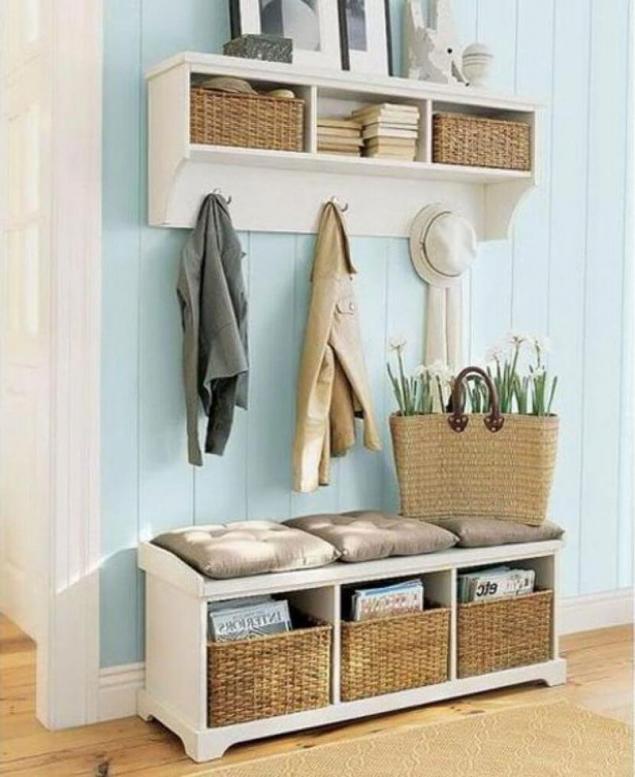 Small hall — how to extend visual
To visually expand the space, a small hallway will help
the mirror
.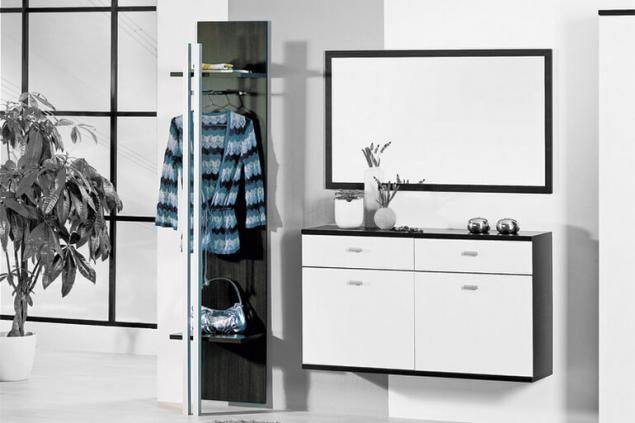 Options mirrors a great many – it can be outdoor and a large or mounted and Melnick.
Floor mirror is highly mobile and easy to move from place to place. However, for security reasons, it is not necessary to put such mirrors in homes with Pets and small children.
Under a small hinged mirror you can put a dresser or colonize.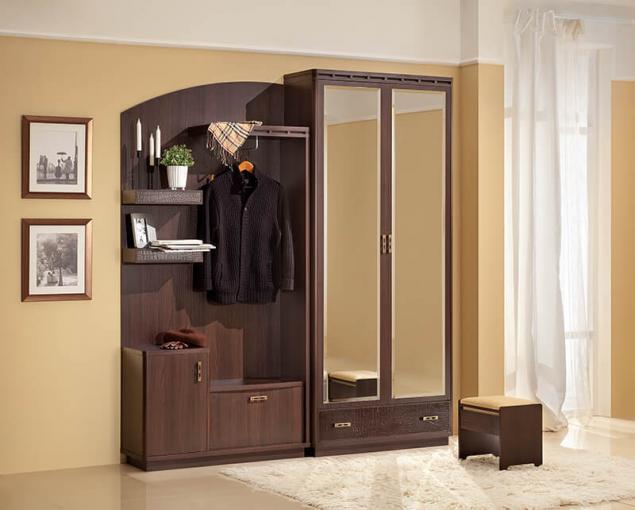 If you have nowhere to hang or place a mirror, you should choose a wardrobe with mirrored doors.  
How to avoid clutter in small hallway
Chests of drawers, obuvnitsy and kaloshnitsy very functional and help to avoid confusion.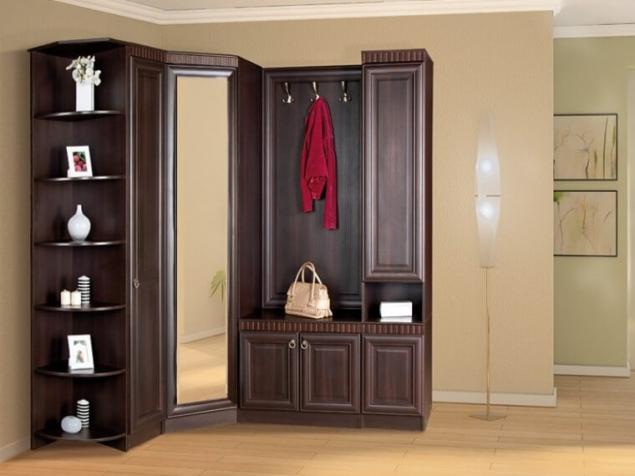 Of course, to wear on nicer on the soft Ottoman, but in a small space it can replace the Shoe Cabinet. If the hall does not allow a dresser or nightstand, and a place to store keys, purses and gloves still need, you can buy a small shelf.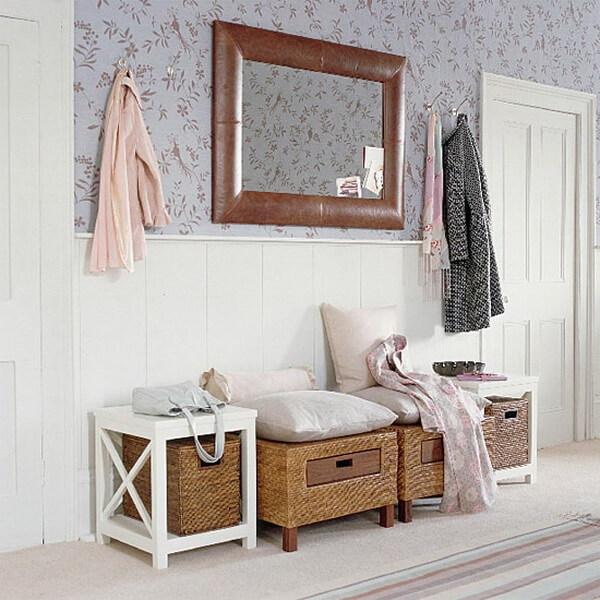 You should also pay attention
on the inner door
leading into the hallway. It is best to install the door glass to the hallway became lighter. If the hall is too small, you can install sliding interior doors or remove them altogether, hung a beautiful curtain.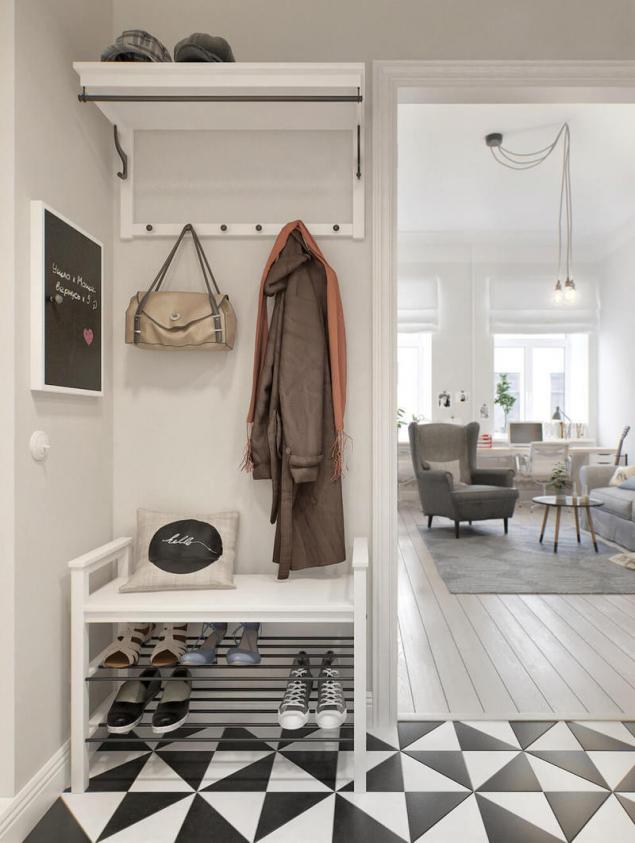 Color design a small hallway
Colors small hallway needs to be executed in light tones that visually enhance the space.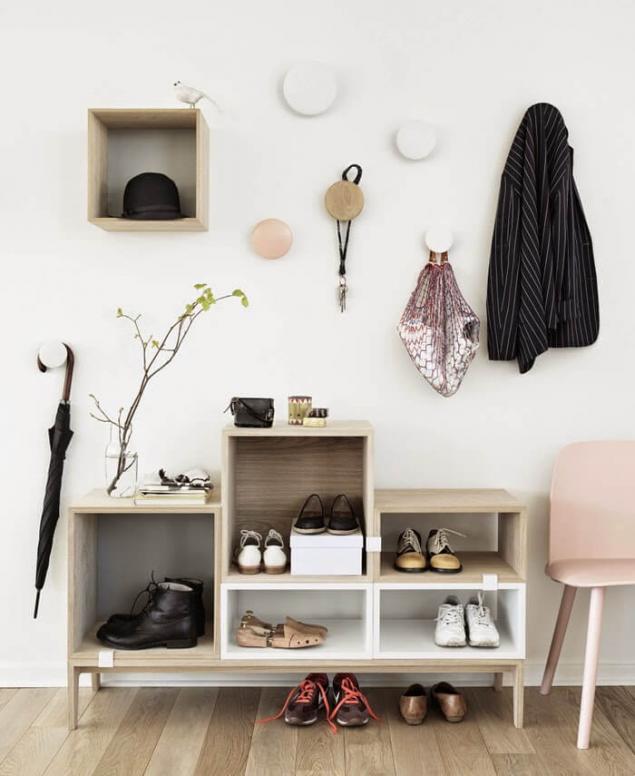 Use bright accents should be used with caution, because coloured bright spots require sterile purity.
Pay special attention to the
compatibility of colors
in the interior hallway.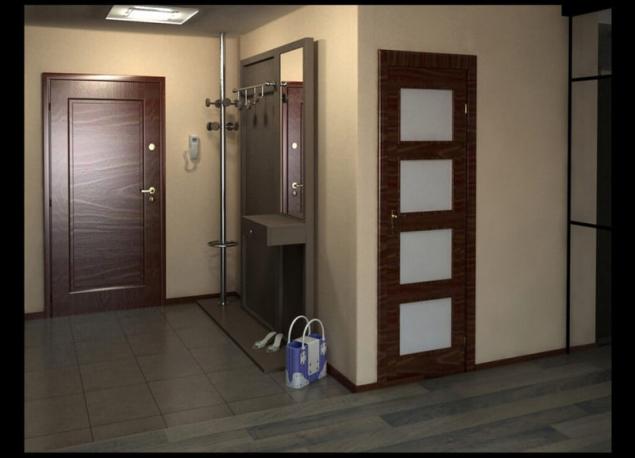 If you apply the detail in a contrasting color, you need to do it once again. This interior looks very well thought out and aesthetically pleasing.  
Also interesting: this Functional apartment is 18 m2 Flat-transformer: everything you need 36 square meters
Lighting a small hallway
Also very important to choose proper coverage, because hallways are usually no Windows.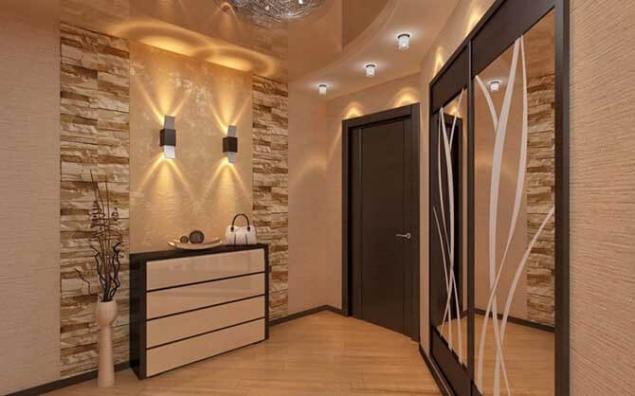 For a long corridor well suited sconces, small lamps and other small lamps. They must be positioned in a row at the same distance from each other.published  
Source: mir-dizajna.ru/malenkaya-prihozhaya.html