People all over the world more and more creative approach to the question of interior and design houses. Some were concerned about the original design, the ecological suitability of the house, others - comfort. Most have a limited budget. Thus each of them knows that the best and most optimal variant of realization of a cherished dream - it is desired to build a house with his own hands.
Especially for you chose the most extraordinary ideas for home design.
1. The house on the rock
Near the Serbian town of Bajina Basta is a small house. He has more than 45 years. A group of young swimmers embodies the design of this home a reality in 1969. Perhaps it is not the most ideal place to live, but it's a great place to relax.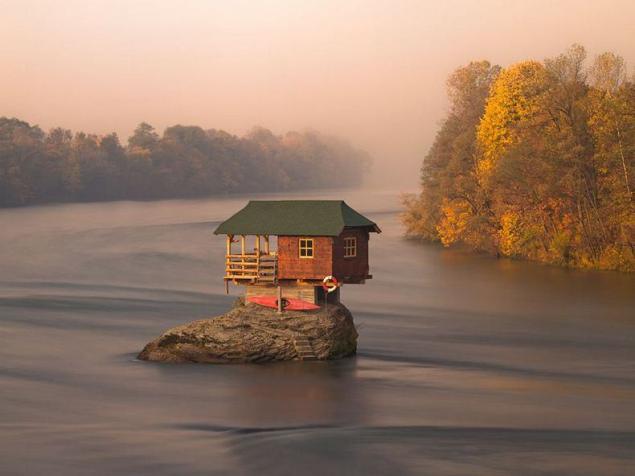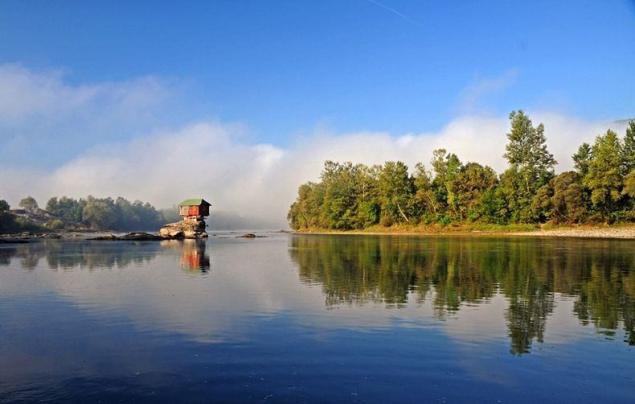 2. House hobbits
Photographer Simon Dale has spent about 5,200 dollars to turn the land into the house in the woods, like those about which you read in the "Lord of the Rings." House was built in just 4 months. This eco-friendly home has many benefits! The house is heated by solar panels and a fireplace. Its interior walls are finished with lime plaster. Refrigerator is cooled by the air coming from the basement. Toilet compost.