Recipes meatless sauces, which will allow you to easily diversify your daily diet.
Guacamole
Ripe avocado – 2 PCs., 2 cloves garlic, 2 tbsp lime juice, salt, pepper.
Clean the cloves of garlic. The garlic and the flesh of the avocado mix in a blender with the lime juice to the formation of the puree, season with salt and pepper.
Can be added to guacamole chopped tomatoes, different peppers (including chili peppers), green or other onions, cilantro and other greens to your taste.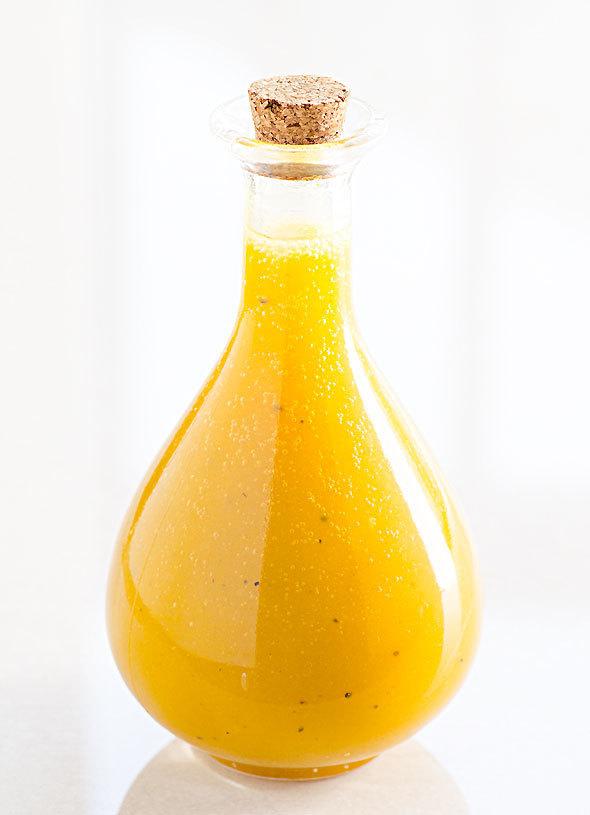 Honey-lime dressing
75 ml fresh lime juice, 3 tsp honey, 1 tbsp rice vinegar, ¼ tsp salt.
Mix all the ingredients. Dressing suitable for vegetable salads, dishes based on rice.
Tahini dressing
125 g tahina (paste of sesame seeds), 2 tbsp lemon juice 4 tsp soy sauce, 1/4 tsp black pepper, 1/2 clove of garlic (chopped).
Grind sesame seeds in blender until a buttery status, add the remaining ingredients. The dressing served with boiled or roasted vegetables.
Tomato sauce
2 tbsp tomato paste, ½ tbsp salt, 5 cloves of garlic, bunch of coriander, black pepper, hot sauce (on the tip of a knife).
Cilantro finely chopped, add the chopped garlic, tomato paste and remaining spices. Water until thick sour cream, stir. A perfect sauce for barbecue, but worse he is in harmony with pasta, rice and baked vegetables.
Spicy ginger pasta
1 clove of garlic, 60 ml rice vinegar, 30 g chopped shallots, 2 tbsp grated ginger, 1 tbsp soy sauce, ground chilli pepper and salt to taste.
Mash garlic with salt. Transfer to a blender. Add vinegar, shallot, ginger, soy sauce, and Chile. Grind to puree.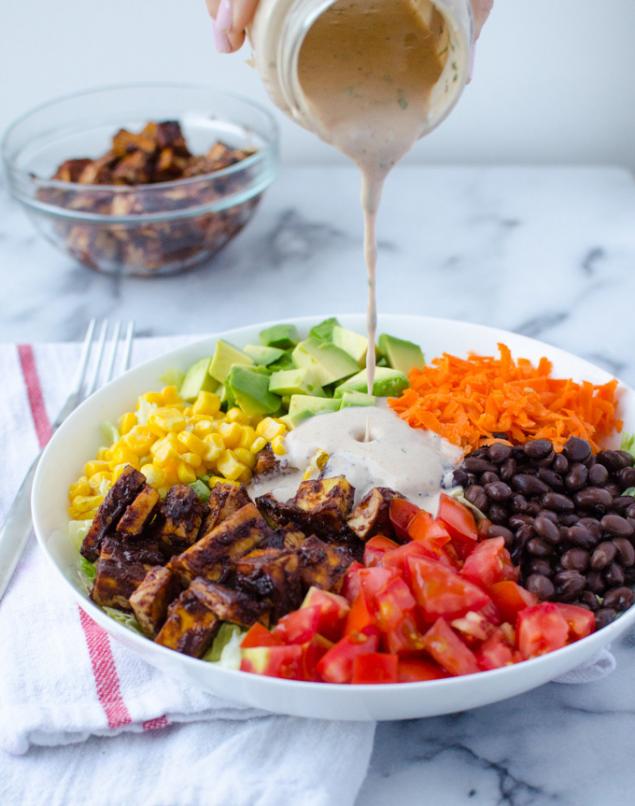 Walnut dressing
50 g walnuts, 2 tbsp white wine vinegar, 1 tsp chopped coriander, a little turmeric, salt, black pepper to taste.
Nuts grind in a blender to a paste, add the garlic, cilantro, turmeric (for color), vinegar, diluted with warm water. This dressing goes well with fish, avocado and salad mix.
Lemon-mint vinaigrette
Juice of 2 lemons, 1 tbsp mustard seeds, 1 tbsp chopped mint, 2 cloves of garlic, ground black pepper, salt to taste.
Mix all the ingredients. A perfect sauce for vegetable salads, potato dishes and seafood.
Spicy mustard sauce
100 grams of mustard powder, 4 tbsp wine or Apple cider vinegar, 2 tbsp powdered sugar, 1.5 tsp. cinnamon, 1 tsp cloves, 1/4 of nutmeg, 1/2 tsp salt.
Mustard powder thoroughly up to pulverized condition, pour boiling water, stir into a thick mass, pour 2 cups of hot water and allow to stand for 24 hours. Then carefully drain the excess water and the remaining sediment add salt, powdered sugar, weak wine or Apple cider vinegar, a little ground cloves, cinnamon and nutmeg. All a good stir to the desired consistency, let stand for 3 hours and then store in a tightly sealed container.
Salad dressing
5 tbsp balsamic vinegar, finely chopped 1 garlic clove, 1 tsp mustard seeds, 1 tsp powdered sugar, 1 tsp salt, 1 tsp ground black pepper.
Combine all ingredients in a container with a lid and shake. A classic dressing for salads.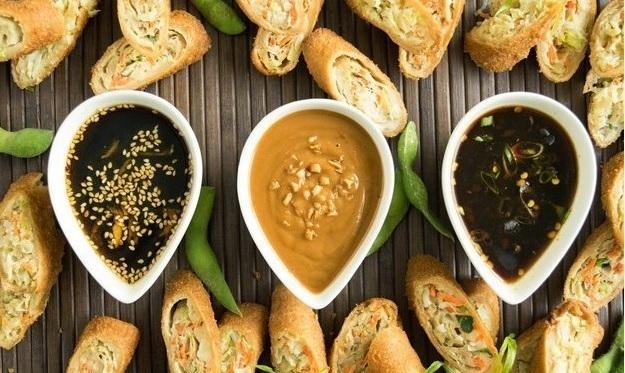 Apple sauce
1 large Apple, 1 Cup of diced pineapple, 1/2 Cup of orange juice.
Mix in a blender with the chopped pineapple and Apple, add orange juice. Pour the sauce of fruit or vegetable salad, seafood.
Sauce kiwi
2 large ripe kiwi fruit, 2 tbsp walnuts (or pine) nuts, a clove of garlic bunch of dill.
Very ripe kiwi fruit peel and chop into a puree. Add the crushed kernels of cedar nuts or walnuts, crushed in a garlic press and finely chopped dill. Mix everything carefully.
Cook with love!
Source: koko.by