I was 19, and my husband and I went to the film "The identification of women." I hardly suffered - as a stranger voltage was for me ..... in scenes where she was panting, moaning, licking his fingers, and generally has some sort, then I did not know - what. And she could not be so and so feel. I did not understand that at this time the heroine was like an animal, without any conventional cinematic beauty. Most do not remember anything about the film, except for this strange feeling.
Later, becoming a little more experienced, I've learned to be present in the moment ... completely. But the feeling is not forgotten. There, in the film, I peeped as if what I say when I grow. The feeling of deception, anger and envy - that tormented me during the film. I knew what should be a girl. But I do not know what could be a woman.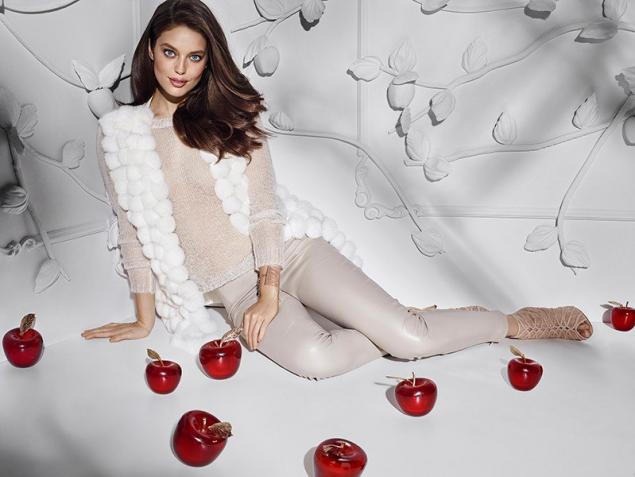 My life was such that now, thanks to my husband, my men and some encountered on the way older women, I know what wealth has grown woman when she takes off her honorable duty to always be a little girl.
Usually maturing woman believes that her main task - to preserve what is, and resist what comes defining the upcoming aging, and without a moment's calling him growing up. I often see these "girls" forty or fifty years, skipping at full speed and one of the most wonderful time in a woman's life - adulthood. Not being able to be adult women, and not knowing what constitutes this maturity, they slip past the power of self-esteem and calm the knowledge of self and others - back to the playfulness, beauty and the fact that they seem to "lively character", which in aged forty plus often looks like a beautiful aspiration when business calls and fidgety.
If we do not allow ourselves to feel adult woman look like an adult and own something like an adult - that we are destined for beauty only involve youth as the ability to seduce. At the same time renouncing beauty adult woman who is full and "worn" in a different way: as a complete knowledge of themselves and their desires, as well as knowledge of how to arrange this desire in men and is worth every one of them
. Women going straight to the old age of youth, adulthood inevitably bypassed only if the fear of age. By refusing to recognize himself as a woman, continuing to call himself a "girl" and "woman", they sometimes keep mimimku adolescent, a child's voice, the desire to adopt to partners, friends and employers; a woman is not able to complete adult partnerships and even a full-fledged women's friendship, because this woman's friendship a lot of power, sobriety, support and laughter; and not just "let's talk about the peasants».
The second extreme - is when a woman jumps out of the girl in the role of a mother, to adopt each and every one, and not noticing the men who see it as an attractive woman. "I'm forty, and he was thirty, I gozhus his mother. - What you're lying! - Well, no good, but feel »
. Thinking about why this happened, I would briefly mention the youth as a commodity in our country (this is called ageism), and the inability to precisely the role of the adult female blossom and grow:
in war you did not disappear only if you take under the protection - as a girl;
or you could stand itself - as a great mother;
and an adult woman it is more difficult for its bloom and beauty certain conditions are needed.
Identifying women
Secret gardens, its own territory, adult children and held projects, especially taking care of your body and its beauty, and most importantly - comfort, mental and bodily, personal relationship as one of pleasure, but not life-determining state own enough money, the power, when you make decisions, dignity, straightening your back, mentoring, when there are boys and girls, the ability to seduce a man when you want and the ability to not include it on every occasion; a special relationship to the young beautiful girl, then it is important to enjoy without regret, but just try; other relationship with her husband, with the younger men, with their parents.
An adult woman is not pretending girl, not hiding in motherhood, she has a body and she is friends with him, whatever it was; it can give a lot, but many require. She knows a lot about the blood, pain, grief, betrayal, tears and wounds; just as she knows a lot about love, laughter, hugs, sincerity, gratitude and joy.
Adult woman as a fertile garden, going around it and the club life, she built the house, her feet splashing the sea, embracing her favorite, and she embraces. She identifies herself as an adult woman, no longer frightened of the word "woman".
Author: Julia Rublev