Mouth-watering almond pastry and lots of fragrant plums - this is the formula of the ideal pie. Prepare immediately double the dough and remove half in the fridge.
You will want to bake this cake again.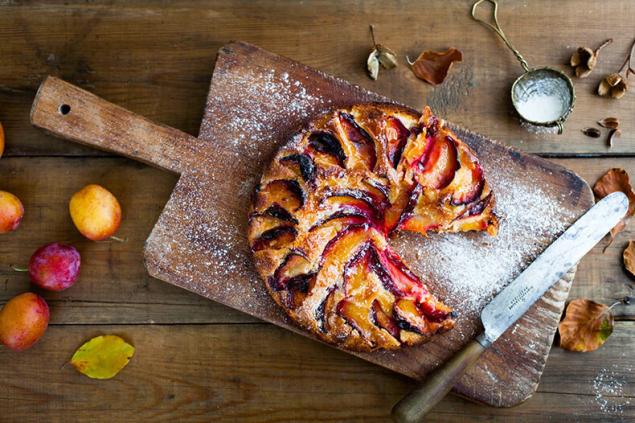 Ingredients:
1 cup flour
220 g almonds
5 large solid
plums 120 g butter
1/3 cup sugar
2 large eggs
powdered sugar
How to cook:
Step 1
Beforehand, remove the butter from the fridge - it should be soft. Almonds are put into boiling water and blanch for 3 minutes. Remove the brown skin and pat dry with paper towels. Put the almonds in a bowl of a food processor and grind into flour.
Step 2
Preheat oven to 175 ° C. Oil the split mold with a diameter of 25 cm. Plums cut slices. Beat butter with sugar until the status light cream. One by one, add the eggs, whisking the mixture well with a mixer. Put the ground almonds, stir, then add flour and stir well again.
Step 3
Put the dough into the mold and smooth the surface. Arrange plums, slightly pushing them into the dough. Put the cake in the preheated oven and bake for 45-50 minutes. Ready pie, remove from oven and cool in the form, 15 min. Then slide the knife along the rim shape and remove it. Put the cake on a serving plate and cut until it is warm. Serve cold, sprinkled with powdered sugar.