You have set a major life goals. Your dreams are delicious. But nothing happens. If you have nothing wrong with the work ethic, attitude and willpower, why you have not achieved success? Let's deal!
What's the problem?
You are not lazy and feel tired at the end of each day. It's not about motivation: you inspire those who have embodied their dreams. It is not a certainty: do you know that you have the ability; You know that you have everything you need; you can literally touch the success of his arms. But what's wrong? If you have nothing wrong with the work ethic, attitude and willpower, why you have not achieved success?
The main reason: it is necessary to change the angle of view. In other words, your idea of ​​success - complete garbage
. This is not your fault. While you were growing up, rooted in the brain a limited view of the success. And you said that everything that does not fit into this pattern, it is considered a failure.
You learn to determine the success of an area of ​​the house, the cost of the car or the amount of money in a bank account.
And the truth is this: in order to succeed, you do not need any of this
. If in high school told me that for 22 years I'll be living in a van in the vicinity of Las Vegas, working part-time in a company engaged in solar energy, and devoting free time to the development of their own business, I would say my life marasmus.
But today it is, and I really like it. My income exceeds expenses, every night I sleep under the stars, and I spend most of the day, by helping others to achieve goals. I changed my idea of ​​success, and he found me.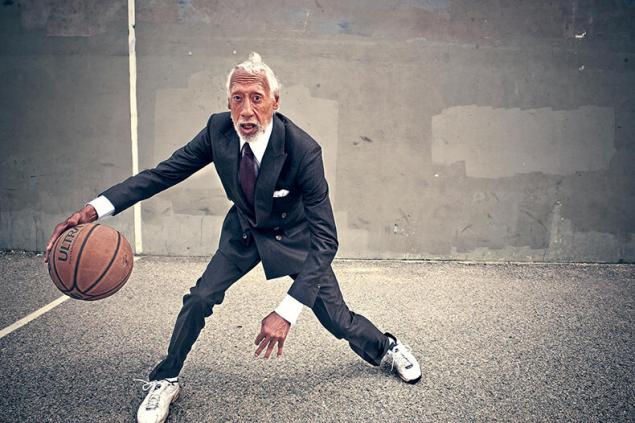 7 real reason why you do not succeed (and how to fix it all right now)
There are many reasons for trouble. Most of them are boring and monotonous. Little experience, lousy genes need more money. If you need these prosaic reason, you come to the wrong address, here they do not find.
Instead, we focus on results. Each time, achieving one of its goals, I feel such a strong tingling throughout the body, it makes me squirm. I want you to feel it. And it all starts with a change in point of view.
1. Do you still use someone else's definition of success
Your life does not look like someone else. You have your own set of beliefs, values, goals, and your body to store it all. You are unique. So why are you wasting your time, using someone else's idea of ​​prosperity?
In his "ultimate success formula," Tony Robbins says:
Clear formulation of their desires - it is first and foremost point to which you need to get to change everything for the better
I could not have put it better.
Decide what you want, and it will be the definition of success. Forget about what others think. My success components - helping others, life on Drugs and daily personal growth. This is your life, give his definition of happiness.
2. Are you afraid to ask for help
Somehow, there is a belief that the way to success - a nameless forest trail, which has never gone before. And only if you're lucky, and you will be able to get out of the woods, you will become the person held. What kind of nonsense?
In the famous book "Think and Grow Rich» ( «Think and Grow Rich») Napoleon Hill says:
It is really true: you can quickly achieve greater success by helping others to succeed
He wrote this in 1937. Since then, millions of people have used this advice to climb to such heights, which had never even dreamed of.
The easiest way to develop - to help others to grow. Only such an approach seems paradoxical, because you have been taught to think that there is no wealth that can be shared with everyone.
If you're only interested in personal growth, or think that you can only succeed alone, you're missing the point. And this leads us to the next reason.
3. Your thirst for success is selfish
All we are somewhat selfish, and have similar emotions perfectly normal. After spending their lives in service to others, you will die in poverty. But if your thoughts about the success relate only to improve the standard of living, you will never succeed.
In a study of side effects of greed and generosity, conducted by The Scientific American, it was found: the generosity keeps health and greed leads to stress and cortisol - the stress hormone
. The more you got, the more you have to lose. If you want to succeed for yourself, you'll pay for their greed. You will have a lot of money, but you'll be bankrupt in the pleasures of love, enthusiasm (except the desire to accumulate more bills).
Now you understand why the new car and a big house - is the wrong definition of success? If I am not perfect in the world, then let the other things to destroy my goals, and I need to change my point of view.
Attach the power and make the planet, which is called the house, it is better compared to what it was when you were born. Then you will never lose focus on success.
Author "Rework", Jason Fried, called it "leave a mark in the universe." Leave big or small trail that will live for many years after you left.
4. You disgusting schedule
I know the idea of ​​micro-management life seems to torture. I thought exactly the same way, until I realized that I did not manage to do. I've been busy - washing, answering emails. But between productivity and employment, there is a huge difference.
It is best to put it writer John Tolkien:
All we need - to decide what to do with the time given to us
. If you do not manage your time and think through what you need to accomplish, it will do for you by someone else.
Scott Dinsmo of Live Your Legend came up with an excellent weekly planning process that makes scheduling of the ritual, which has become one of my favorite parts of the week. After spending an hour on the balance of the highlights in the calendar, you will get a clear picture of the steps that need to be (or not) to take to succeed. What is, in your schedule it will be done. Plain and simple.
5. You have stopped growing
Here is one of the biggest misconceptions regarding the success: once you have reached your destination, you are ready for life. It's just another lie for years distributed by society.
Even after becoming successful, you can still lose everything. People get what never had, do not know what to do with it. And lose all.
In the book "The Laws of continuous development» ( «Laws of Lifetime Growth») Dan Sullivan talked with businessman Dan Schmidt, who, in order to avoid stunting, asks himself:
If all that I have done until now - is just the beginning, then what's next
? Go another way: all that you know - it's just a piece of information circulating in the universe. There is always space for development.
Whether you are trying to keep in shape, you start a business or learn the secrets of cooking. If you are learning, then you grow. Cultivate your curiosity for everything, and you will never in my life do not be afraid to stop the development.
6. You continue to look for short cuts or get rich quick schemes
Only a short way, which you will need, so useful to be able to outdo everyone else. And I can show it to you right now. Ready?
There is no short-cuts.
Do not believe me? Ask Richard Branson - one of the richest and most successful people in the world. He said:
If you spend time searching for the shortest paths, one of them you are sure to find - directly from the business
. Get rich quick schemes are linked to the theft of many for several indecent dressing. You want to become a man? Wealth - this is the main
If you are trying to lose weight, you really prefer to take a pill for weight loss, body-destroying, rather than stick to a diet and do physical exercises?
Shortcuts exist only for destructive people who care only about themselves. You are not. Be strong and act wisely. It may take more time, but as a result you will have a better life.
7. Are you afraid of the responsibility associated with the success
The reason why people are so afraid to take responsibility, is this: they do not know what will happen next. If you fail, what others think? Or worse: how you will cope with the arising of a new load if succeed
? Tim Ferris in his "4-hour workweek» ( «Four Hour Work Week») writes that:
People prefer the uncertainty unhappiness.
They would rather lead a miserable life and give up their goals because of the fact that too afraid to leave their own comfort zone.
If you are going to succeed, you have to take responsibility, and this is more difficult than to make promises. Obligations - is the secret ingredient to create a dish that others will cook your recipe, but the portions you have made, will remain forever the most delicious
. After all, the secret ingredient - a love
. Success - is not only money, status, and does not even achieve the objectives. All this simply by-products: they have a nice, but they are not as valuable as what is really true success
. If you have not noticed: those who have achieved real success, love their job
. No matter how simple or complicated, easy or difficult. They adore him, burning with passion.
True success lies in the love in every aspect of the process.
He is the love of what you are doing.
He is the love of failure.
It is love triumphs.
He is in love to all those who have helped you along the way.
But the most he is self-love.