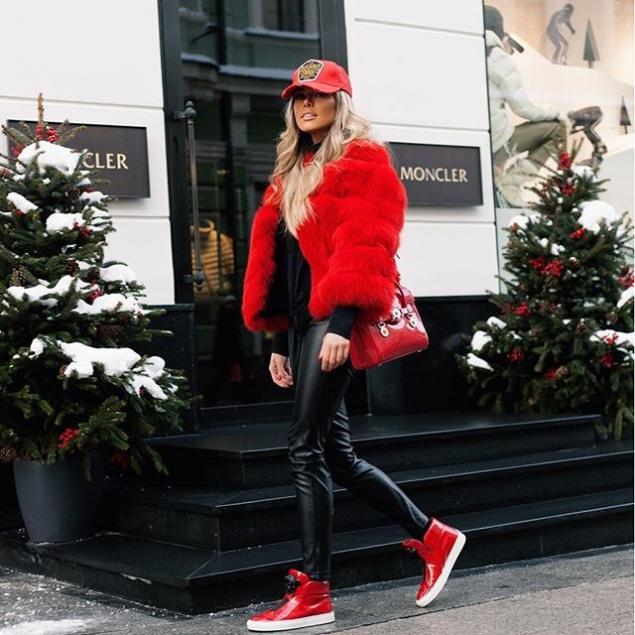 Why Vedic knowledge, we do not work? With that face different women, and many are disappointed. I do everything "as a right" - the result got some wrong. Sometimes even the opposite of the desired. Why?
Because we have come up with themselves that this woman - is a handy woman. We hear it so many lectures, that is what we are trying in every way to come. Become comfortable society, husband, children. The one next to where all good, comfortable. At any cost. Which in any case feed - even if it means she'll have to cut his hand. Which "connect" your child's life, secretly dismissing its own, as stated in a famous poem. Which all forgive, understand, accept and cope with everything. It is desirable in silence and alone. But there examples of such are described in the Vedas? Is there a woman praises Such?
We will not delve into it, the sources do not read minds, we often weak in order to reflect. We think in cliches and ready-made templates. That the husband was earning more - need to stop to argue with him and feeds him. And the wife does not argue (and chokes in all the millions of words and arguments), prepares hard. And there is no result! Not at all! Sometimes even a husband can "suddenly" to stall his wife, despite her "complaisance". Who's to blame? Of course, the Vedas! Previously, at least not cry, and then there was worse.
And all because we are trying to get comfortable. And at this point we abandon themselves, suppress their own characteristics, destroying itself from within. And of course, it makes our family to behave in another way. This provokes unpleasant life events. This is a road in the opposite direction, not to happiness, alas. Because what kind of femininity?
I'll be honest. This woman is inconvenient. She knows what she wants and is not afraid to ask. She has a sense of self-esteem and are not selling. She's emotional. Sometimes too much. She hears herself, and it is difficult to impose anything against her will. She sees the meaning of life and is not ready to abandon it. She is alive. She's not a robot and not a doll. It is unpredictable, impulsive, volatile, emotional. And as a result - is inconvenient. It is impossible to predict, to bend under him, it will not work and just use.
It is much more convenient in everyday life that which all drags on itself, even if it is requested to do so. Or the one that is easy to drag to bed without taking responsibility for it, just promising something - or even without promising anything. Or the one that wants nothing and asks nothing. Or the one who suppressed the senses and never cries. Or the one who can perform the duties of the years of his wife, not being a wife and not asking about it for fear of losing. The one that a par with the man earns money. The one that always in jeans - and can do anything to them that you need and do not need. Or the one that suffers any bullying husband. Or one that does itself forgotten and abandoned. Or the one who does not know how to refuse, which can inspire other people's desires and thoughts. It is really convenient. But can it really love? And if she herself to fall in love for real?
For me, probably the best compliment was from her husband in the recent Singapore airport (by the way, on the day we made the whole family 6 hour flight, and all this time I was in a very beautiful sari):
"I look around and see only the friendly women. And you have me so different, so beautiful and such a favorite! »
I'm really very inconvenient for her husband. I love to dress up, and I have a lot of dresses. I have not I drag myself any bags, including those with their own clothes. Almost always and everywhere I in a long dress, which automatically means that my hands are busy, I go slow, I have to shake hands in front of me and open the door. I always need something, I always know what I want. Make me something to do - it is unrealistic. I am emotional and I can and cry because of nonsense, and the offense for long due to some kind of joke. I am very picky eating habits - in addition to the fact that I'm a vegetarian. But it turned out that it makes me even more beloved and valuable for him.
There is a suspicion that the woman selects one of two possible way - or be comfortable, or to be happy. These roads lead in all directions, each of them we learn different things.
To be happy, we must learn to listen to your heart - and follow it. To be comfortable - you need to listen to the views of all around and in every possible way to adapt to it, even if it does not want to
. To be happy, we must be willing to learn and take the desired, give and receive love. To be comfortable you need to learn to give everything, nothing and never asking.
In order to be happy - it is necessary to disclose the potential that is already within you. To be comfortable enough to do what is commonly and correctly. Even if this is contrary to your own nature.
To be happy, we must be able to refuse. Politely, gently, but to say "no" to everything that does not make you happier. Denying people, occupations, food. Comfortable woman agrees that give. What gave and how much was given. Comfortable woman does not know how to refuse.
Sometimes you need to be happy - or even often - go against the flow. To become a black sheep, seem to someone strange or obsolete. To be comfortable, you can always do what everything does. And even when the head is not necessary to include this.
But most importantly, that the road of happy woman eventually leads to what are happy next to her and everyone else. Next to the woman comfortable no happiness. There may be satisfaction with the use of each other, a smooth and predictable sense of comfort. And there is no happiness.
Why did we decide that to be happy you need to be comfortable?
How do we become comfortable with you?
Children's programs.
Most of the parents of any child trying to make a living easy. To build walking, eating, give it, not to stand out and not argue, listen unconditionally, without shame sleep schedule.
Of course, parents' work difficult. Especially when they are both working. Then it would be desirable to reduce the amount of stress, add predictability. And "live" a child in this case is impeding. And it starts: "Stop exactly", "perebesh", "shut up", "listen to what they say", "no matter what you want»
Instead, the child receives a "love" - ​​affection, attention, encouragement. And it absorbs that love is only getting "comfortable».
Zasluzhivanie love
Another version of the children's scenario, when we are taught that love - is something that must be earned. What love just have nothing to do and no one will. Do you want love? Get five, and wash the floor, obey.
Then we begin to believe it. And I think that if everyone in the family will drag on itself, for us it is bound to be love. Be sure to pat on the head, regret, praise. However, the reality is that the opposite happens. The more you drag - the greater the dump. And less than love.
When trying to dress comfortably.
The first step in the small betraying yourself - this is how we dress. We again make a choice - we want to be happy or comfortable? And often choose the latter. But it is worth considering that it was convenient that? Pull, pull, lift, run, keep up? And where in this place our happiness?
We disclaim beautiful dresses, that most of us enjoy more than jeans. Because we are forced to dress differently to treat themselves and their appearance, need to think about the hairstyles and shoes on. Dresses same addictive and it needs more money. For a fee, you need to take care of more, they need to be careful. Uncomfortable, right?
Whether business in the pants - climbed back, ran down here, in parallel even painted the door, you can not wash for weeks (no one will notice), iron also do not need, you can update every few years. that's why only?
When instead of serve, serve and serve starting
Comfortable women - and those who aspire to a comfortable, it and hear the service principle. And embark on the more different things. And because a huge difference. The service raises, Administering - diminishes. Because in the first case we start from human needs, and the second - on his wish
. Thus if a person is to give what he needs, it's not always pleasant. Sometimes, because he needs a bucket of cold water or the distance and removal. That, from which he will be wiser, stronger, cleaner - and ultimately happier
. If we try to satisfy all the desires of man, and not giving him what is required, thus we only corrupts their loved ones, humiliate yourself and lose the opportunity both to be happy for us.
When we lose our dignity in the pursuit of what we think of love.
Yes, it's again about zasluzhivanii love. The fact that such a model of relations deprives us of self-esteem. Within us there is a great substitution of concepts, and we feel the love of payment for our behavior. Of course, only a good and convenient.
But man can and must love anyone. In any condition. With any behavior. And the less he now deserves it, the stronger the need to love. But the manifestation of love - may differ
. This model we carry on, on their children. And instead, to teach them to be happy, teach them how to become comfortable. Boys in this place suffered less. They still take a model father, and men other software failures.
But the girls, our daughters, they become the next generation in this meat grinder "convenient". With each generation of this concept is expanding. And what it seemed previously unacceptable - it has long been accepted in our time. And from that, what choice do we have, and it depends on, where will our daughters.
And yes, it is very important to make the right choice. And if many years have you go the wrong way, to find the courage to admit it - and turn the other way
. No need to be comfortable. We need to be happy - in a gracious sense of the word. Happy enough to happiness is to fill all the space around you. Then the happiness will warm your loved ones, then it will illuminate your entire home and increase the love in it. And by the way, to be happy in all circumstances - is a big job, but at first did not think so. The enormous work of the soul, of which we had not told anyone. More interesting perhaps now! Most all learn and try.
And so, finally, let's see what wrote Srimad-Bhagavatam about women:
«Добродетельнаяженщинадолжнабытьнежаднойиудовлетвореннойприлюбыхобстоятельствах. Онадолжнаумеловестидомашниеделаихорошознатьзаконырелигии. Onavsegdadolzhnabytvnimatelnoyichistoplotnoy, arechee - priyatnoyipravdivoy. Такдобродетельнаяженщинадолжнаслюбовьюслужитьсвоемумужу, eslionnepadshy. »
Not a word about the convenience. Just some rules of etiquette and basic skills. But twice it said about the virtues - good fullness. And what woman can be filled with the good? Just happy.
Are you still unsure which path to choose?
Author: Olga Valyaeva