Veronica met Prince. In a crisis. In frost. At thirty-five. But not even the prince, and the most that neither is the king - an elegant gray hair over the face youthful, well-groomed hands, Alpine tan. He took Veronica to the big American car, sent in her modest office immodest hundred bouquets of roses and ordered in the best Moscow restaurants outrageously expensive wine.
Every time a friend tried to call Veronica at the bachelorette party, she found herself in Budapest or Madrid - Prince loved the concept of "long weekend", it is when you take a day off to work, going out on Thursday and come back early in the morning on Monday. And come to work sleepy, but terribly happy, and new shoes. Because Prince knew a lot about shopping and spectacular loved the phrase "We take everything."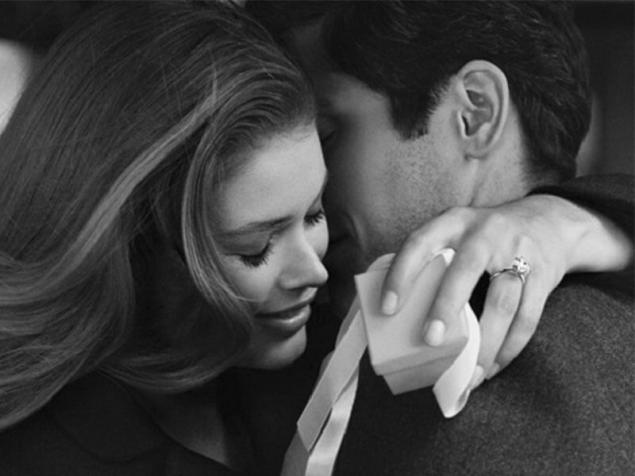 If we take as axiomatic assertion that the love of a man is measured by the amount spent on the woman money, the Prince was not just love - he just went crazy. So when Veronica still appeared on our traditional Friday drunk - oh, sorry, at the bachelorette party! - We met her loud greetings. It is sincere, albeit with some tinge of envy.
- When the walk? - Busily I asked, referring to the upcoming wedding.
- That's straight right now, - said Veronica. - I left him.
While she ordered a drink, we sat in stony silence. Then someone quietly but clearly said:
- There is not thrown.
Correction: do not leave without a good reason.
- Married? Changed? Impotent?
- No.
- Drunk? Pervert? Home sadist?
- No.
- Felon?
- No!
We were like the members of the club "What? Where? When? ", Which frantically looking for and can not find the answer to a simple question like. - He's handsome, your age, free, fun, generous. Do you like him, and it was mutual. And you threw it. Attention to the question: what ... you are not satisfied with
? - Meets Alexander friends - Veronica sighed. - It's too wasteful.
- What ??? Since when is it a problem?
And Veronica said. The problem was not how much he spent. The problem was, why he was spending. Business for many years brings the Prince a good income, because of the crisis decreased tenfold. And because all these trips, crazy gifts, bouquets and "click" boxes were stamped "Kutno last».
When Veronica came up, that guy walks "all the money," she rolled up her sleeves and began to save him: explain that this is not a crisis, but a new reality; that can and must try to survive in the current circumstances; gusarstvo that, of course, unspeakably ......., but life does not end tomorrow, and it would be wise to think about the future. The Prince replied laconically:
- Baby, do not be boring.
Bunny pobarahtatsya for some time and then left. From travel, shoes and credit cards, which "should be used now, because the ruble is still kapets". On the "credit" word we revived: Yeah, gone, because the Prince began to run out of money.
- Silly you - Veronica sighed again. - He's lost a lot more than money. He lost hope. A few years ago, Moscow was full of effective managers of all stripes, who made a fortune in the rapidly growing market got expensive cars, expensive apartments and more expensive habits. Optionally, the bad, do not think.
Not all wealthy people appeared predilection for strong drink and drugs, some carried away, say, rock climbing and scuba diving in remote regions of Brazil. But what hooked without exception, so it's a way of life. As if the shoes - the only English if the skiing - the mountain, if the wine - you will certainly rare. When the money is, of course, it was considered, but not too seriously. Because "and for what I was working on, if not to live like human beings"?
Now everything has changed. To maintain their accustomed standard of living is now obtained from the units. Absolute majority of it was already clear that it is time to cut costs, squeezed, work twice or even three times as much - and does not have to be changed once a year a car with a more expensive model
. It is not about maintaining a lifestyle - a question of maintaining the pants. And these men, cheerful, slim, tanned, started breaking. Reduced income they perceive as life loss. Those who had picturesquely complained that his wife requested a fourth coat now grimly says that I am for a man if she can not buy the damn coat!
The crisis has revealed a curious paradox that women, who for years was accused of selfishness and greed, were ready to to start saving. Men - not. Taking the very new reality, women are going to plant potatoes on half-forgotten parental country. Men are desperately clinging to the huge voracious cars bought before the crisis and avert their eyes.
They do not ask more than: "Why do you want this cream-fifth of the bank," they say, "We will take everything" and take out a credit card with alacrity, some of them did not have to wait in the fat years. But not because they have suddenly become to appreciate us. Just so they try to keep their usual status of a wealthy Muscovite, which transcend any accounts.
This touching and tragic. And stupid. And it hurts a little bit, because there is this some kind of deep distrust of their women and to himself: I spend - hence I'm a man. And I'll stay a little longer man, but of tomorrow will think later. When they run out of money. Because today they are and I am, and there we are.
Perhaps we ourselves are to blame. Position "a man should" count coats, gifts as a measure of love - is pointless to deny that it has been over a dozen years, we have more or less live in this ugly paradigm. And now we have to prove our men long, that is not so.
What do we value them not only for the fact that they provide, and do not spare us the money. What generosity and condescending attitude toward extravagance no longer the main qualities of a "model male". What we prefer sensible approach to life costly follies. Because we do not want to just go on a weekend in Paris, and lived with her man for life. Which - this also happens - comes to an end later than the money.
Author: Alla Bogolepova