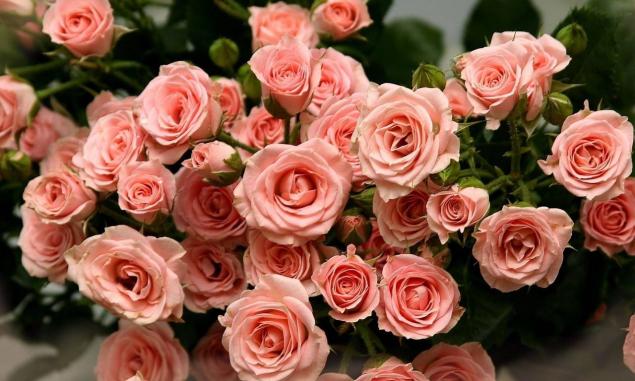 Napoleon Bonaparte - Josephine
"There were days that I did not love you; there were no night, that I do not hold you in my arms. I do not drink a cup of tea and not to curse my pride and ambition which force me to stay away from you, my soul. In the midst of life, standing at the head of the army, or by checking the camp, I feel that my heart is occupied only beloved Josephine. It deprives me of reason, fills my thoughts.
When I retire from thee at a flow rate of the Rhone, it means just what I might see you again soon. If I get up at night to sit down to work, it is because it is possible to bring the time back to you, my love. In his letter of 23 and 26 Ventôse you turn me on "you". "You"? And, damn! How could you write that? As it is cold! ..
Josephine! Josephine! Do you remember what I told you once: nature gave me a strong, unshakable soul. And you she fashioned out of lace and air. You no longer love me? Forgive me, love of my life, my soul is torn.
My heart that belongs to you, full of fear and anguish ...
It hurts me because you did not call me by my name. I'll be waiting when you write it. Goodbye! Oh, if you stopped loving me, then you've never loved! And I would be nothing to regret! »
Denis Diderot - Sophie Shuttlecock
"I can not leave without saying a few words. So, my darling, you expect from me a lot of good. Your happiness, even your life depends, as you say, my love for you!
Do not be afraid, my dear Sophie; my love will last forever, you will live and be happy. I have never done anything bad and I will not step on this road. I have all of your - You are everything to me. We will support each other in all the troubles that can send us a destiny. You will alleviate my suffering; I will help you in your. I can always see you the way you have been lately! As for me, you have to admit that I was the same as you saw me on the first day of our acquaintance.
This is not only my merit, but in fairness I must tell you about it. Every day I feel more alive. I believe in loyalty to you and appreciate your professional skills stronger day by day. I'm sure in your constancy and appreciate it. Draw passion was not under a big reason than mine.
Dear Sophie, you are very beautiful, is not it? Watch for yourself - see how you are to be in love; and know that I love you. This unchanging expression of my feelings.
Good night, my dear Sophie. I'm happy as can only be happy with a man who knows that he loves
fairest among women. " John Keats - Fanny Brown
"My dear girl!
Nothing in the world could bestow upon me great pleasure, than your letter, unless you yourself. I'm almost getting tired amazed that my feelings blissfully obey the will of the creature, which is now so far away from me.
Without even thinking about you, I feel your presence, and a wave of tenderness over me. All my thoughts, all my gloomy days and sleepless nights are not healed me from the love of Beauty. On the contrary, this love has become so strong that I am in despair because you're not around, and forced into a dull patience conquer the existence of which can not be called Life. I never knew before that there is a love that you gave me. I did not believe in it; I was afraid to burn in its flames. But if you love me, love the fire will not scorch us - it will not be more than we are, sprinkled with dew Pleasure, will be able to make
. You mentioned "horrible people" and ask if they see us again interfere. My love, understand only one thing: you're so overwhelms my heart that I am ready to become a Mentor, barely noticing the danger that threatens you. In your eyes I want to see only the joy on your lips - only love, in your walk - only happiness ...
Always yours, my favorite! John Keats »
Alexander Pushkin - Natalia Goncharova
Moscow, in March 1830 (Draft, in French.)
"Today - the anniversary of the day when I first saw you; this day in my life. The more I think, the more I am convinced that my existence can not be separated from your I created in order to love you and follow you; all my other worries - one error and madness. Away from me, you haunt regret about happiness, which I could not enjoy. Sooner or later, however, I have to drop everything and fall at your feet. The thought of the day when I can have a piece of land in one ... only smiles at me and gives life among heavy melancholy. There I can roam around your home to meet you, to follow you ... »
Honoré de Balzac - Evelina Hanska
"As much as I wanted to spend the day at your feet; his head resting on your lap, dreaming about the beautiful in bliss and ecstasy to share with you my thoughts and sometimes does not speak, but pressed his lips to the edge of your dress! ..
Oh, my love, Eve, joy of my life, my light in the night, my hope, admiration, my love, my precious, when will I see you? Or is it an illusion? Did I see you? Oh Gods! How I love your accent, barely perceptible, your kind lips are sensual, - let me say this to you, my angel of love
. I work day and night to come and stay with you for two weeks in December. On the way I see the Jura mountains covered with snow, and I will think of a snowy whiteness of my favorite shoulder. Oh! Inhale the aroma of hair, holding her hand, squeeze you in his arms - that's where I draw inspiration! My friends are amazed invincibility of my willpower. Oh! They do not know my beloved, the one whose pure image negates all the grief from their bilious attacks. One kiss, my angel, one slow kiss and good night! »
Alfred de Musset - George Sand
"My dear George, I need to tell you something stupid and ridiculous. I foolishly writing to you, I do not know why, rather than to tell you all this, after returning from a walk. In the evening I fly into because of this despair. You'll laugh in my face, I find it phrasemongers. You point me to the door and become to think that I'm lying.
I'm in love with you. I fell in love with you from the first day, when I was you. I thought that he was healed from that very simple, vidyas with you on the rights of others. In your character of many features that can heal me; I tried hard to convince myself of that. But the moment that I spend with you, I too expensive cost. It's better to say this - I will suffer less if you point me to the door now ... But I do not want to guess riddles, nor give the appearance of causeless quarrel. Now, George, you, as usual, will say: "Another tiresome admirer!" If I have for you is not quite the first counter, tell me, how would you say it to me yesterday in a conversation about someone else - what should I do .
But I implore you - if you're going to tell me to doubt the truth of what I am writing to you, it is better not to respond at all. I know you think of me; saying this, I do not for that no hope. I can only lose a friend, and only those pleasant hours that are spent in the last month. But I know that you are kind, you are loved, and I commit to you, not as a lover, but as a sincere and faithful companion.
George, I act like a madman, depriving themselves of the pleasure of seeing you during the short time that you need is to take place in Paris before leaving for Italy. There, we could spend a delightful night, if I had more determination. But the truth is that I suffer, and I do not have
determination. " Leo Tolstoy - Sophia Burns
September 16, 1862
"Countess, I feel unbearable. Three weeks every day I say, now all I will say, and leave with the same anguish, remorse, fear, and joy in the soul. And every night, like now, I sort out the past, I am suffering and I say what I said, and how, and what I would say. I'm taking with him this letter to give it to you, if I can not again shall there be, or the heart to tell you everything. The false view of your family to me is that it seems to me that I am in love with your sister Lisa. It's not fair. Tale your stuck in my head, because after reading it, I was convinced that I, Dublitskomu, ought not to dream of happiness that your excellent poetic demands of love ... I do not envy you, and I will not be jealous of those whom you love. It seemed to me that I can be happy for you as children ...
Tell me, as an honest man, if you want to be my wife? Only if all my heart, you can safely say, yes, but it is better to say no, if you have in the shadow of a doubt. For God's sake, ask yourself well. I'm scared to hear: No, but I foresee it, and find the strength to carry. But if her husband had I not loved as I love, this is awful! »
Wolfgang Amadeus Mozart - Constanta
"Dear little little wife, I have to you have a few errands. I beg you:
1) do not fall into melancholy,
2) Take care of your health and beware of the spring winds,
3) Do not go for a walk alone - and even better not to go for a walk,
4) I am fully confident in my love. All the letters I write to you, put in front of your portrait.
5) I beg you to behave so as not to hurt either your or my good name, and monitor their appearance. Do not be angry with me for such a request. You have to love me even more because I care about our honor with you.
6) and at the end I want you to write me a detailed letter. I really want to know whether to come and see us in-law Hofer on the day after my departure? Does he often comes as promised me? Do Langesy comes sometimes? How to move work on the portrait? How do you live? All this, of course, very interested in me. "