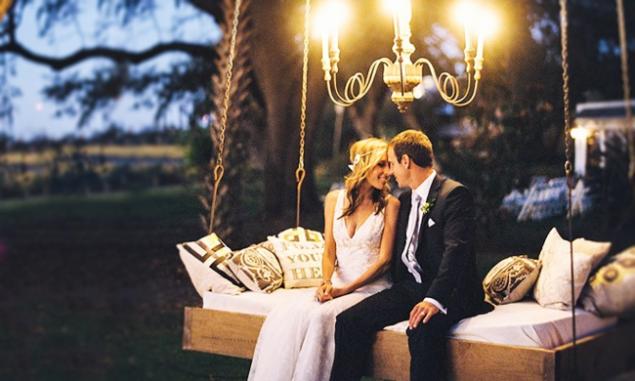 Happy marriage is possible only if your partner happy. JB Stoneking Troy admits that for 25 years of married life, he realized that the little things are important. "I'm not perfect, I still make mistakes, but I try to do my best to be a good husband," - says he.
Troy believes that his wife should have no shadow of a doubt that he loved her.
Website recommends to take note of 11 simple things that he does for that.




1. I make small homework h3> This morning I laid on the place clean dishes, and my husband was very grateful. I used to help her with the laundry and dressed bed. Small household affairs - an indicator of my concerns about the creation of home comfort.




2. Her desire for me the priority h3> I always ask what she would like for dinner, and did not suggest in the first place that I want. While walking I adjusts to her step. To me it is always first, and then I. No, I have not a rag, I just respect her needs.




3. I listen to it without interrupting h3> If she needed something to share, I always listen to her. Can I ask a couple of questions in order to better understand it. But I do not try to solve her problem, while I do not ask. Sometimes you just need to talk to a woman, and that's all she needs. Just listen. You, too, will understand it.




4. I always gentle with her h3> My wife will never hear from me rude words. I too love it to be otherwise. If we argue, I do not let emotions take over, I tell my wife and polite and always try to remember how important it is for me.




5. I tell her politely h3> The friendly word - is an expression of tenderness. When I speak with my wife, my speech is filled with the words "thank you" and "please". I try to make my speech reflects my feelings for her, and talk to his wife in a special way as anyone else.




6. I do compliments h3> A new hairstyle or outfit - I always try to notice and make a compliment. Among friends I praise her efforts and tell something good about his wife. I like the way she draws, she, overcoming laziness, gets up in the morning for a run, she cares about others.

I love her, so praise for all these things. I do it even when it is not there. I want everyone to know what a wonderful person she is.




7. I'm not afraid of responsibilities h3> Certain things, such as taking out the trash, small repairs around the house - it is my duty to our family. Therefore, I always do it, can not at once, but be sure to do. I do not want to load it with additional work.




8. Listen, I'm sorry and concludes h3> I am a marathon runner. Therefore, a distance of 5 kilometers for me nonsense. Recently, his wife noticed that when I say, "Yes, only some 5 kilometers!", I inadvertently hurt others. She reminded me that once 5 kilometers for me were the huge distance and you need to respect other people's opinions, to be kinder. And I do not say so.




9. I am interested in her opinion h3> When I have to make a difficult decision, I ask her advice. She is smart, shrewd, and knows what other people are feeling. She always gives valuable advice.




10. I support her dreams h3> I try to encourage all of its endeavors. She likes to draw, and for his birthday, I gave her a course of study at an art school. I want her to fulfill all his dreams, and I strongly support her in this.




11. I say that I love her h3> Every day, several times I tell my wife that I love her. These words do not lose power, I always say sincerely. And she does the same thing. I wish she had never had any doubt that I love her more than anyone else.

All I am saying and doing every day has a huge impact on my wife. I do everything to make her happy, it's my duty as a husband. We both have to constantly strive to make each other happy.







via www.pinterest.com/pin/330451691380436998/