There are dozens of common phrases, which, nevertheless, it is better never to say out loud. They have a powerful destructive potential. Repeating them every day, we do not see as pushing their attitude towards the abyss ...
Website publish the recommendations of psychologists and family lawyers dedicated threatening attitude phrases. I beg you, avoid these words, they hurt too much!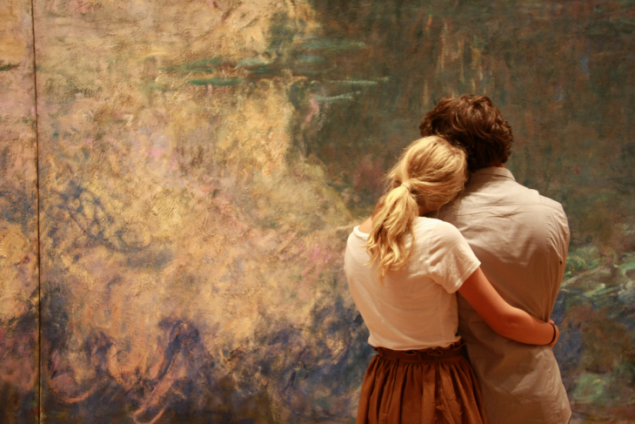 «You just ridiculous!» h2> Sometimes we refuse to understand their "other half." "And then she killed because of problems at work ?!" "How long can survive because of the awkward incident at a party? Quite mad! »

In a healthy relationship partners are always trying to understand the point of view of each other, says Leslie Petrak, a consultant on family relations from North Carolina: "But is it able to partner open to us if we reject his feelings, consider them ridiculous, absurd ? Naturally, he feels hurt, and it undermines our relationship. " Rather than devalue their feelings, we must try to understand what they are called. Just ask: "Why are you overreacting?»


«I do not care anymore» h2> In fact, this phrase suggests indifference. But if one or both spouses have lost interest in the behavior of the other, then they on the way divorce, says Christian Denmon, divorce lawyer for Florida. "Do not throw these words. It is better to take a deep breath and listen to what you really feel. If you realize that you just tired of fighting, sit down and discuss it with your partner ».


«You never ...» h2> If in a conversation with a spouse you allow yourself to use the word «always» or «never» , your relationship at risk, says psychologist from Detroit Antonio Borelli. "With such generalizations, you accuse the wife of the problems of yesterday, today and tomorrow, - he says. - You criticize a man, instead of looking for a solution. Try to focus on the present and to understand why the husband behaves ».


«If you forgot to pick up things from the cleaning, I would not scream at you!» h2> Dry Cleaning, in this case, the symbol of any reason for conflict. He forgot the parents' meeting, two months she forgets to pay for an apartment ... But in any case, charges to no good do not lead. "So we can only provoke a partner in response to rebel or inward - explains Leslie Petrak. - The best solution in this situation - to speak about their feelings and not blame. For example: « You got me so upset that forgot to pick up clothes from the cleaners. I terribly worried for tomorrow's presentation, and it was important to put on the dress to feel more confident ».


«I want a divorce!» h2> Threaten divorce, although not really gonna leave, then inadvertently erode the foundation of their marriage, according to Karen Covey. "This can result in your union to such effects, to which you are not ready, it -prevents. - If you do not have a firm intention to divorce, never rush these words! Feel that angry or frustrated? Go for a walk or to the gym. Bring thoughts. Then you will be better prepared for a constructive conversation ».


«I do not have to report where I'm going!» h2> Every minute know where and what makes your partner - this, of course, extreme. But secrecy is not good for family life.

"This is a very awkward situation when you can not answer the question of where you were. But it's much worse if you are claiming a spouse, that he does not deserve the right to know - says Christian Denmon. - This is a clear sign that you do not respect it and do not think you need to be honest with him. And the best way to protect your marriage from divorce - to be frank and honest ».


«Why can not you be like him?» h2> Never compare your partner with foreign husbands (wives), warned Karen Covey. "So you are dishonest reception of his putting down. In fact, you say, "The other man / woman is better than you!" These comparisons are especially wounded man. As if his wife refuses him in manhood ».

Rather than put someone in an example of a partner, focus on the positive: on the good that it brings into your life. "Then, most likely, he will want to please you even more, - says Covey. - If, on the contrary, constantly tell him his shortcomings, it certainly will not do what you want ».


«I wish we had never met!» h2> Few words be compared with those of its destructive force, according to Borrelli Antonio. "Their meaning boils down to what your spouse is guilty of all the bad things that happened after your acquaintance. And bad memories in your perception far outweigh the good. In his fault, of course ».

Do not let such offensive words off the tongue. It is better to think: what role you play in your relationship? What are your share of responsibility? «Consider the current situation, today's circumstances - recommends Antonio Borrelli. - Assessing the relationship always focused not on the past but on the present ».


«I do not want to talk to you» h2> When one of the partners is fenced off from the other wall of silence, for marriage is more dangerous than any words. Anyone who does not want to talk off from full communion and deaf to the words of another. "In fact, this" open communication "between the spouses - says Karen Covey (Karen A.Covy), divorce lawyer affairs and conflict resolution specialist from Chicago. - As a consequence, they do not understand each other and can not find solutions to problems. Silence can also be a sign of contempt for the partner, and there is already a marriage hanging in the balance ».

The only solution, according to Covey, - right to decide to discuss with each other what ails. "No matter how unpleasant or painful nor was such a conversation, it is better than silence. < Then there is the chance to hear each other ».

Take care of your love and respect each other!



via www.huffingtonpost.com/entry/things-you-should-never-say-in-marriage_563bbda1e4b0411d30702f87?ncid=tweetlnkushpmg00000067