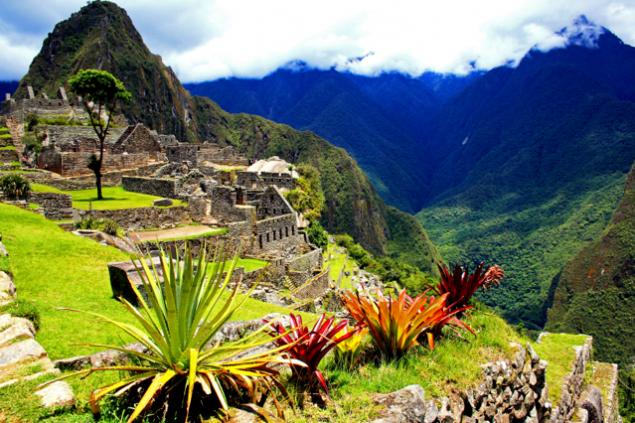 Why get up early? When I ask myself this question after two years of living in the "22-5" (go to bed at 22:00, get up at 5:00), the rally has written as many as 33 plus, who brought into my life early rise. And believe me: all that is written below - is not fiction and not a utopia. That's all I really worried in my life because I get up early :) These 33 points can easily fit into the life of a normal mother of two children (and your life, the way, too)!
5 priceless gift FOR LIFE
To sum up, the early rise will give you 5 priceless gift of a lifetime. If you start to get up early, then you will have:
HEALTH.
EFFICIENCY.
GOOD RELATIONS.
ORDER IN THE LIFE AND WORK.
PLEASURE.
And all this will be a lot !!! Just check for yourself.
Well, let me tell you in detail about what you get, getting up early:
HEALTH
You will have time for morning exercises.
You will feel better physically. Become cheerful and energetic.
Your night's sleep will be stronger, and you will forget about insomnia.
You'll look better, as can fully relax and recover overnight. Do you keep your youth for longer.
You become consumed less caffeine that the beneficial effect on your health.
You stop to eat at night, as will sleep soundly at night. So, you start to lose weight!
You will begin to run in the mornings!
EFFICIENCY
You'll spend less time on sleep. Go to your active life, added a few years.
You no longer have time to do one day!
You never need to get enough sleep - your body will work like a clock - on weekdays, weekends and holidays. You will always be active and ready for new victories and adventures.
By noon you will already have time to remake LOT important cases and work and at home.
In the morning it will be easier to demonstrate the effectiveness of the work than at night.
You are the first to know all the news and opportunities, and the first to be able to respond.
You are always the first to get answers from support services and answer your emails.
Your head begins to think better and faster.
You can not work up to 18 or 19, but 15 or 16 - as your full-time starts earlier than others.
GOOD RELATIONS
Your whole family will cease to be late, and the day will start in a good mood.
Your husband (wife) will come to work early and give you more time and attention.
In the evenings, you can fully concentrate on communicating with your family, since you already had time to work for the day as it should.
You will always have something to surprise friends.
You will always have a great skill that you can teach others!
ORDER IN THE LIFE AND WORK OF
You will forget about the rush during the gathering to work and children to school.
In the morning you will be able to plan the coming day before, as you plunge into the usual bustle and commotion.
You will have time in the morning to fellowship with God, journaling and inspirational reading.
You can, as it should, to freshen up in the morning.
You will have time to prepare food for the whole day ahead.
Your career will go up as you get more done and be the first to catch other opportunities.
PLEASURE
You will have your private time in silence until the whole family is sleeping.
Your morning will be always in a good mood.
You see a lot of amazing sunrises, hear the birds greet the sun and breathe the fresh air of early morning!
You'll love the morning :) and the morning itself.
You can afford to "sit down" day - to afford proper rest, sleep or walk (after all, you've already had a lot of the day!).
You will be proud of! After an early rise will become part of your life. Your self-esteem will rise significantly.
In short, good reasons for early recovery (as for me) there! And, of course, is to try to change your daily routine to get all these benefits. Moreover, the early rise - it's free, easy, and depends only on you :)