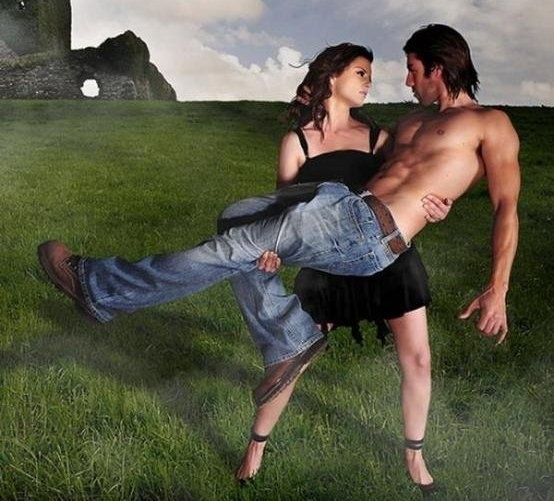 Recently, I saw a middle-aged, well-groomed woman carry heavy bags of cement (or anything else there, for repair) from the entrance to the apartment. "Where are your men, then?" - Asks a neighbor came up. "A very easy ..." - shrugs "woman with cement».
Women expensive, easier to you? You do have long drag on not only the bags of cement, but your husband and son, and all the men around! Do you think this is heroism? No, it's a crime! It's called "The extermination of men»!
A woman should bear the beauty and grace! And when instead you carry a bag of cement, the man next to you just "forgets", why would he be a man!  
Each of us, someone literally someone figuratively, loads itself unnecessary, unsupportable, "non-human" load ... so we decided, probably ...
Sweet, gentle, kind, beautiful, give men - men. Stop "carry bags" - decide on this "difficult" step on the way to their women's happiness! We all love, light and wisdom!