Oksana Grivina - one of the most talented illustrators of Russia, a role model for many of our colleagues, who have chosen as "naive" style illyustratsii.I them again learn from his authority: Oksana is not enough just to paint a beautiful picture, now she illustrator Software, create a "living books" for the iPad. The rare and very interesting combination, which provides a wealth of new opportunities to expand their talent.
Oksana told the site about their work, their passion, the creative crisis, how and why it works as an illustrator, programmer, writer and director.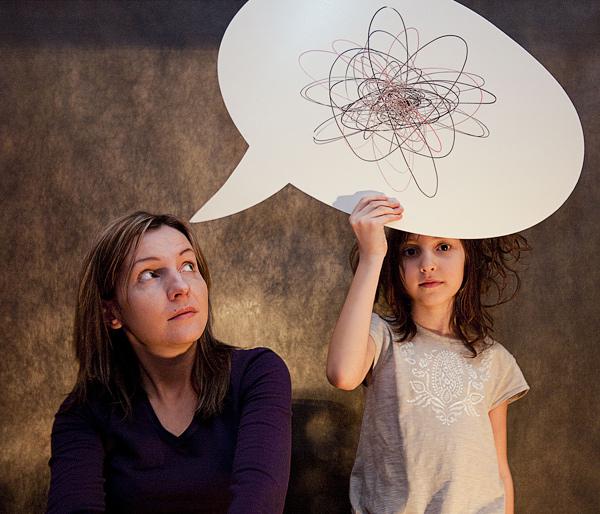 Part 1. IllyustratsiyaV 2003 I decided to become an illustrator. I was already 28, behind - the technical and economic higher, the designer's work - and the graphics, and the Web, and even industrial. No one job, but it did not stay more than six months - it becomes boring.
We know that the designer does not need to know how to draw, so I did not know how. Although my short work promdizaynerom (Lebedev Studio) Draw want-not, you had, in addition to 3D-modeling than I in the ground and engaged.
In fairness, I note that industrial design became my sole occupation miserably cluttered in my life)
Over there, in the studio, drawing sketches forks cups, lamps, modems, and god-knows-what-else, I realized that I draw is probably a good idea. And once again changed the direction of activity.
Learn to draw on their own - it is a complex task. Many argue about whether or not to the formation of the artist. I am still convinced that all means necessary (probably because I do not have).
Start it seems to me right from the beginning, with all these "place on a sheet of 20 points twenty different ways." Such an approach (when it is taught to think with your head at once, instead of fourth year) form the right brain function, provides the necessary tools and the freedom to express their thoughts and feelings on paper (relatively speaking, on paper). To me this is often lacking.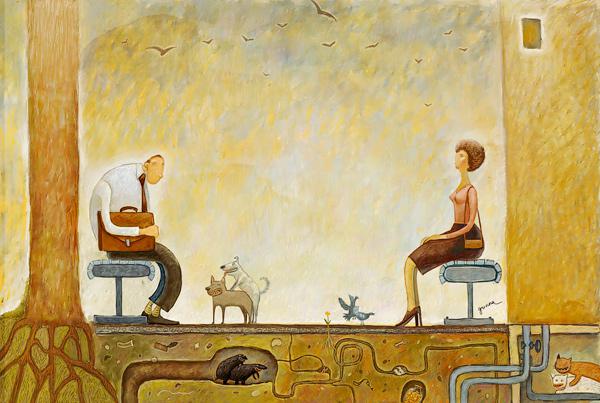 I also had to limp on this path very, very circuitous route. But one thing was good: each picture I sunbathe, sick, could not break away until the piled up. Once painted 39 hours without a break - it was one of my first vector work - it was exciting!