According Valentyukevichey family in their apartment clean and tidy, but a social service without any reason they constantly come to "visit" with inspections. Furthermore, although the pick up a small child. However, the director of social education centers a different opinion "The apartment is very heavy unsanitary conditions, no account with this family is not going to shoot»
Correspondents famous Belarusian online publication decided to go on a visit to a typical Belarusian family and find out who the rights of the parties.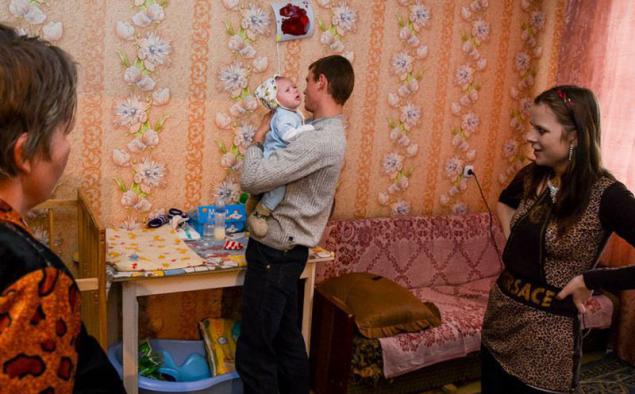 The landlady, 48-year-old Marina V., begins to groan from the doorway: "Cling to us, I just do not understand! But this is all nerves! I already took it from the hand of excitement, look! »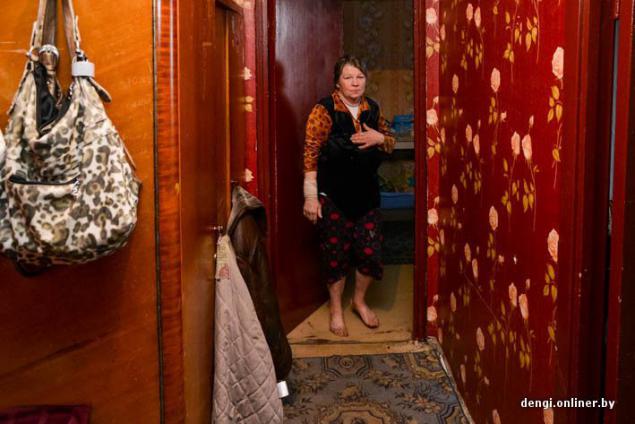 Emotional hostess conducts a tour of the apartment: "This room's daughter and her husband. It sleeps little Rodion, their son. Prikolupalis to us because of the outlet [a hole in the wall, from which protrude wires]. Well, that was my fault, I suppose, if the electrical ZhESa of five years can not come fix it? »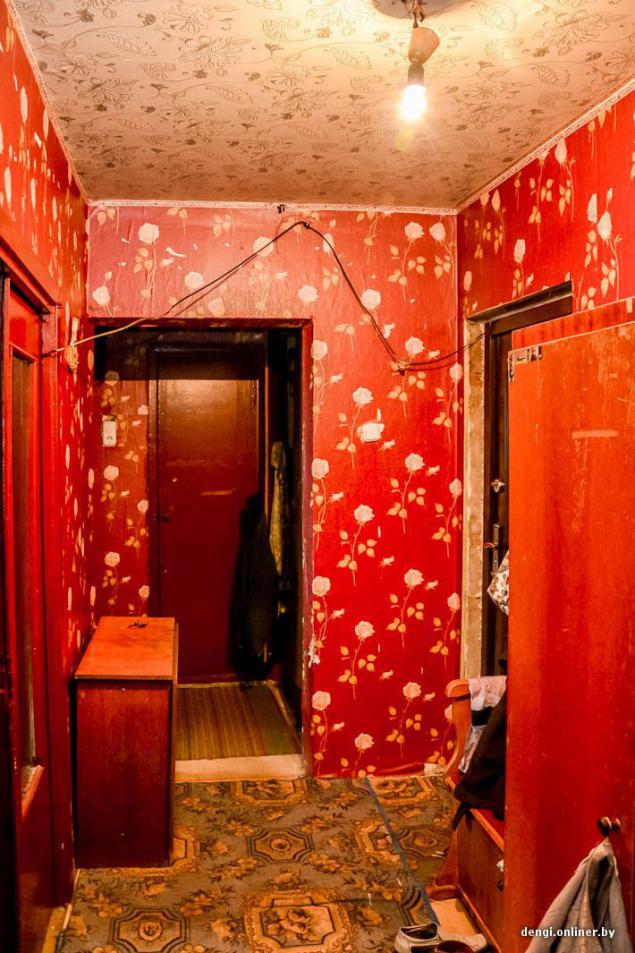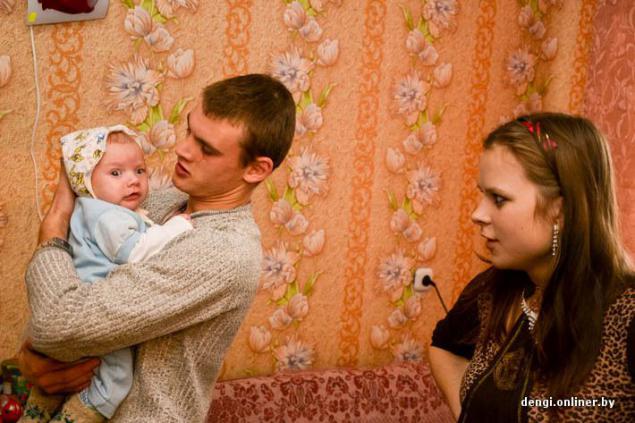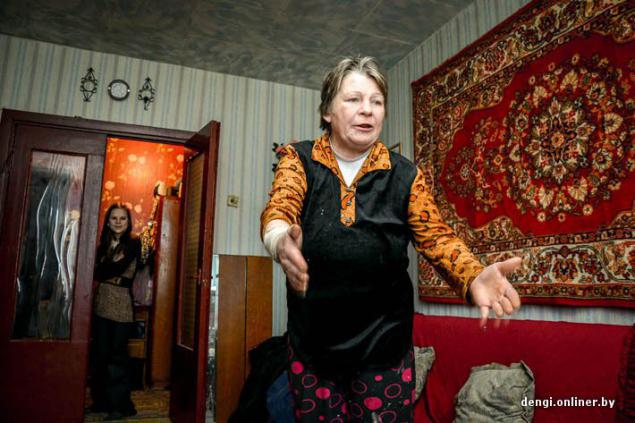 "This toilet - continues Marina Vasilevna. - Yes, the tank is not broke. But the water is the same, I have! You can wash basin. Now, however, is not washed away. Bath. There is a washing machine - machine. All erased. I have that, but Mr. lies? Linen is not the washed? Well, here a little there, but then I wash it in the machine. They want us to do repairs, everything changed. I get earnings 1,298,000 - everything! Who went heating, deduct a fee for an apartment - and I will be 800-900 rubles. How can you live for the money, tell !? »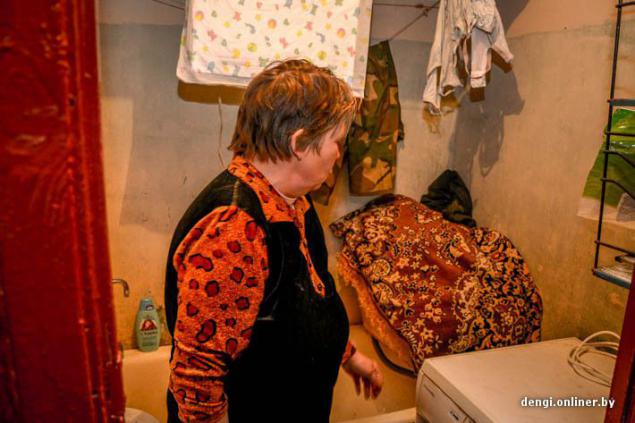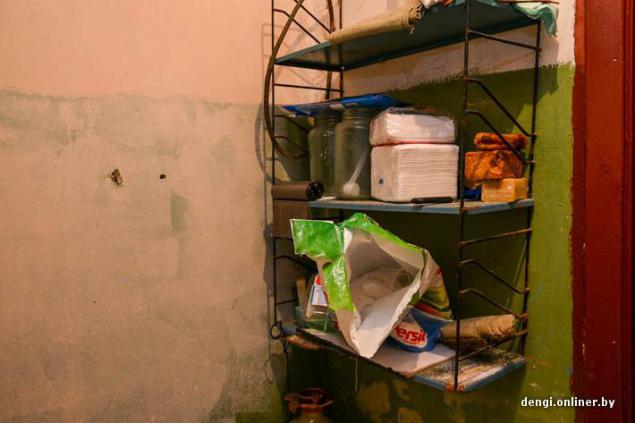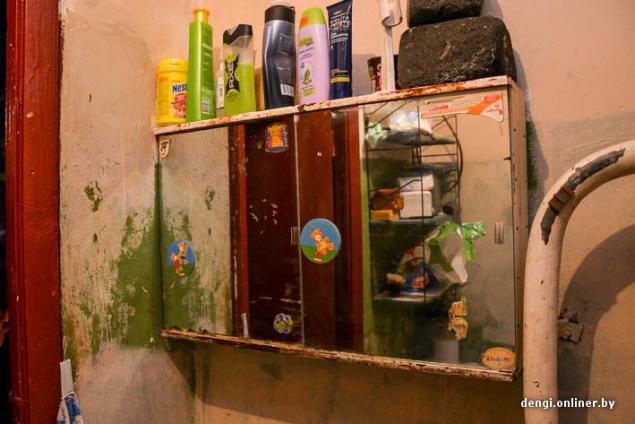 Valentyukevichey large family lives in an apartment №208 for many years. Now - in a reduced composition of six people: Marina V., her husband, the average 25-year-old son Denis, the youngest 18-year-old daughter, Oksana and her husband Igor, 2-month-old Rodion (son of Oksana and Igor).
According to Denis, "whole Commissions" in their apartment began to walk more than ten years ago, since the seven-year old Oksana came to the shelter. "I was a small child, she did not want to go, but the police officer tried to persuade me, so I agreed," - justified by the girl. The fact that her mother and stepfather went then in heavy drinking sessions, and the house was complete devastation, Oksana somehow remembers.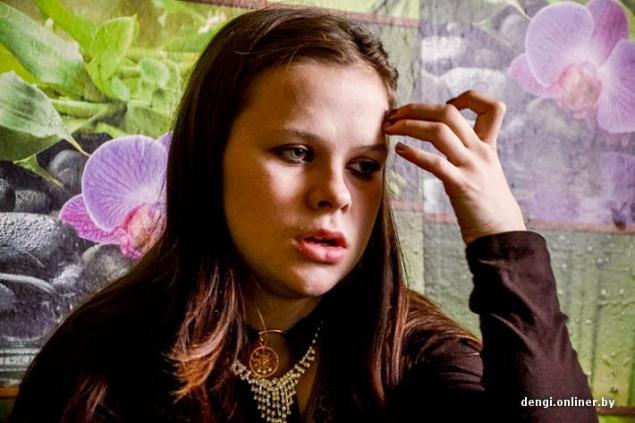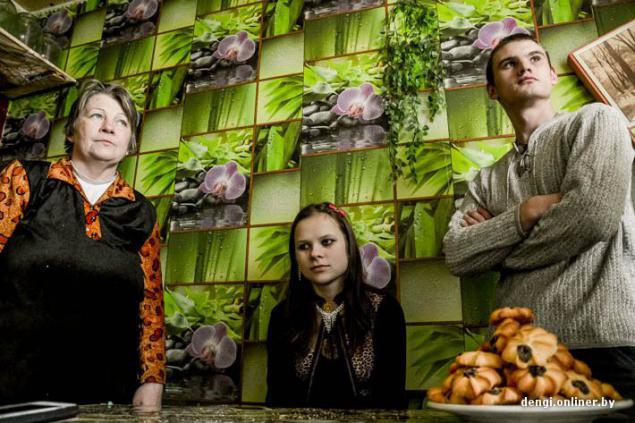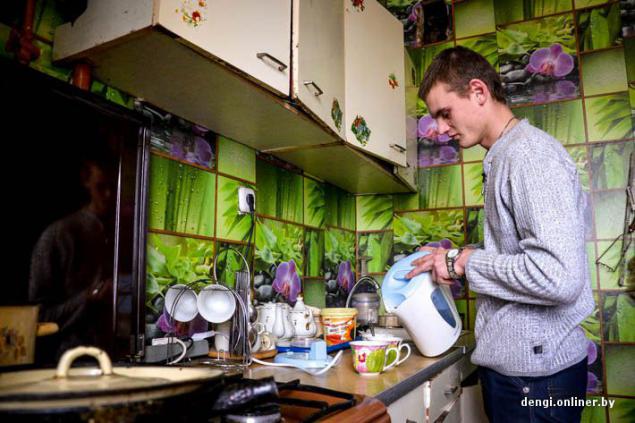 Marina V. daughter does not sink into the memories of difficult childhood. Leads his sad story: "When my former husband died, I raised her four children alone! No not dropped! But I did not have a penny, to dying of hunger. Child eats a mixture of Oksana ... So if no one from the social services did not help! Where were they? And now I have sent a reprimand to [woman working in housing.] Report to the whole gang! »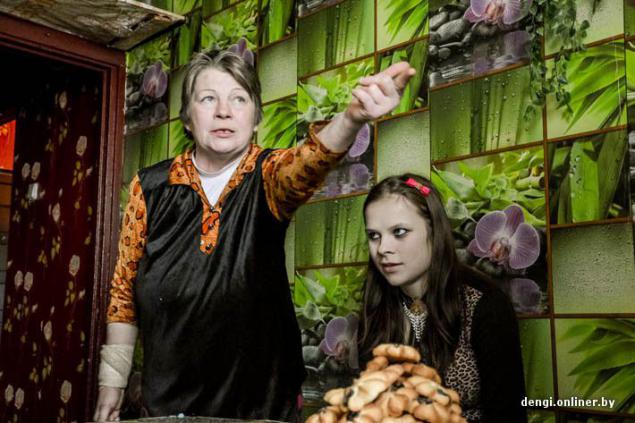 Suddenly ending story of the tragic past, Marina V. begins to fuss and show their seaming: "All this is mastered with a broken arm!" A woman complains that took a loan of 9 million to buy a refrigerator, stove, linoleum, make repairs to the birth of his grandson, and Now the money is difficult to return.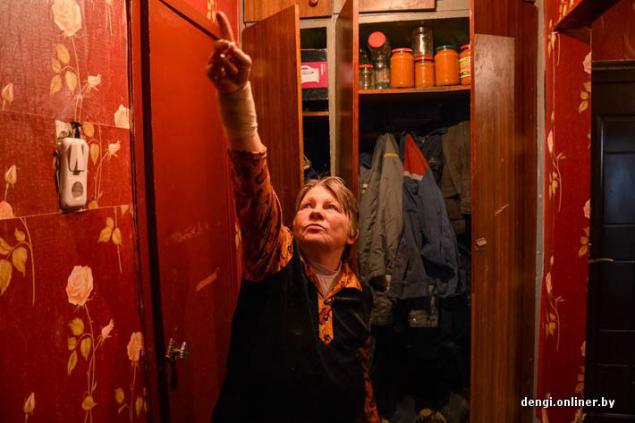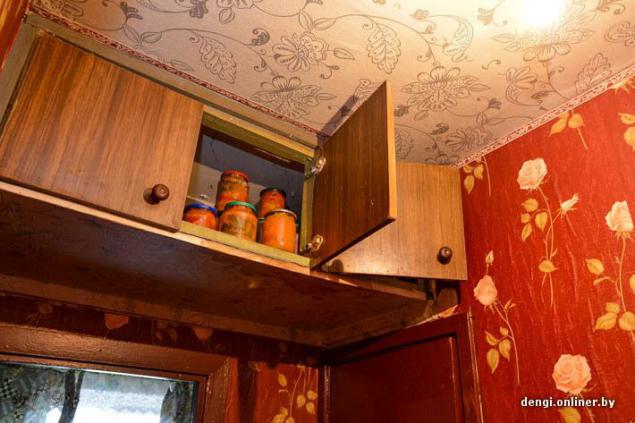 "Yes, I drink. Even today I drank, did not deny - with bravado says landlady. - So what? I do not drink away, all in the apartment carry. And in general, it has nothing to do with Oksana and Igor ... Our family - like everyone else! Parents are parents, children as children. What sotssluzhby trailers, I do not understand! Are we that bad? Here, they say, unsanitary conditions, they say, because of the cat. But all the people in the apartments, and cats and dogs. Well, it's funny! People just do not cling to anything! »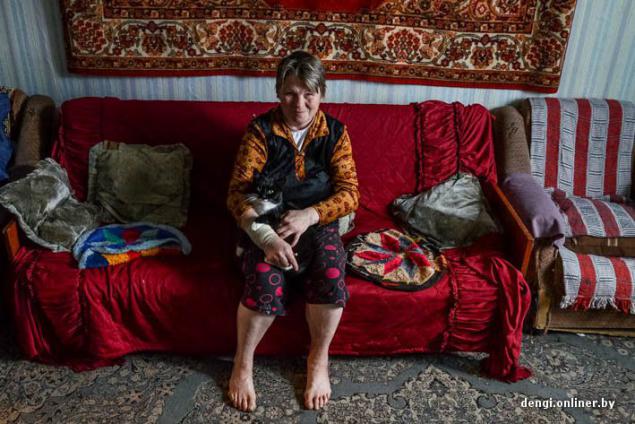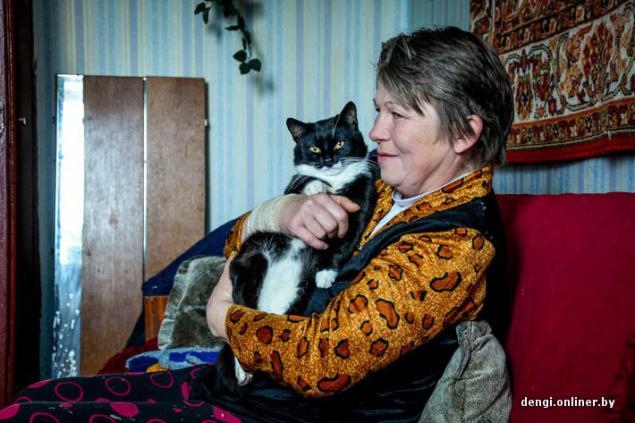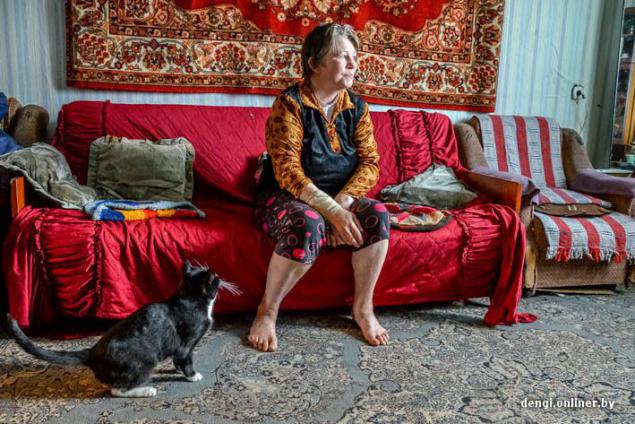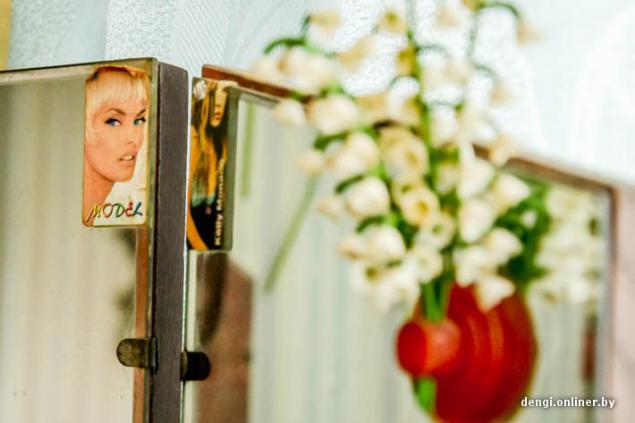 All the rest of the family support Marina Vasilyevna. "We are a normal average large family, - says Denis. - But for some reason, we are treated as socially dangerous. In fact, their claims are unfounded. " Peculiar smell in the apartment of the guy withdraws to the aroma of men's socks. A negative test sotssluzhb another - a natural disorder after the wedding, his younger brother.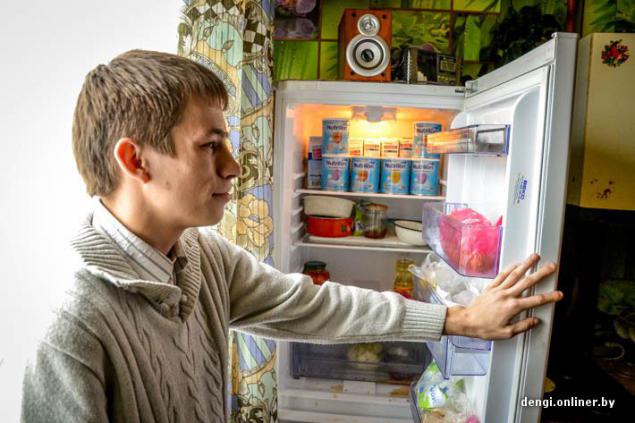 "Create a problem out of nothing! - Says Igor brother-in. - Let a bad rumor that we have wallpaper torn, flies flying around the apartment, cockroaches crawling. Almost feces lying around on the floor! What we really clean and tidy, no one cares! I would like to leave us alone. "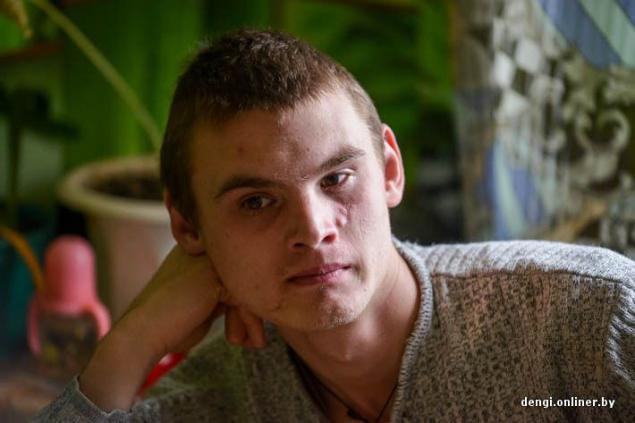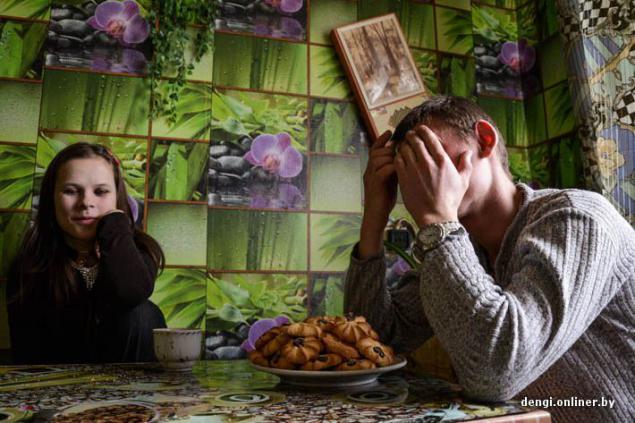 Igor - an orphan. For him, as for Oksana's main goal in life - to raise his son on his feet. The following December, the father should receive free kopeck piece in Smolevichi. So far he has 86 minutes in the queue. Now move to rental housing young family can not: $ 150 for one-bedroom apartment (with a price tag that amount begins in Zhodino) - it is impossibly high for them money. Oksana is now on maternity leave, and Igor puts a tile on a private enterprise, receives little.
"They say that my Rodion all dirty, in bad clothes - Oksana complains. - But I look at him, I change pelenochki. We are growing normally, develop good: already gained two kilos ... Rattles he has. And then we invented, if he played dirty bottles! Or once (at that time we still did not have a kettle) clung to our mugs. Yes, they are old, but we do them my! And in the closet we have a full order ».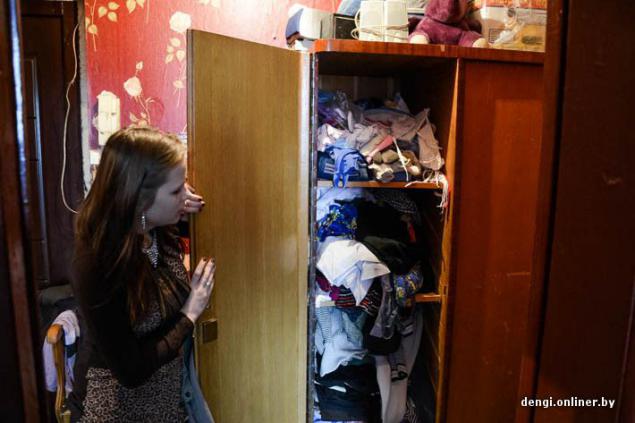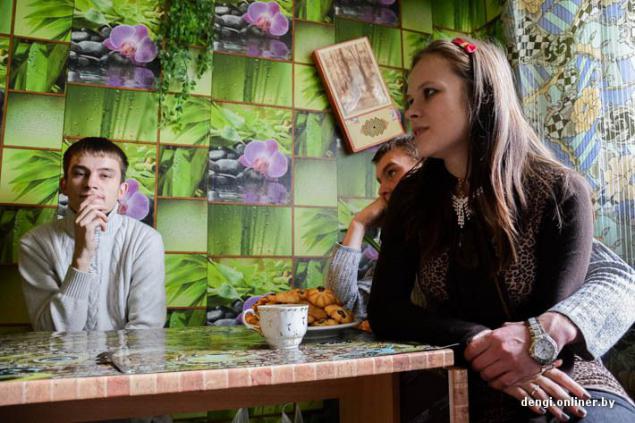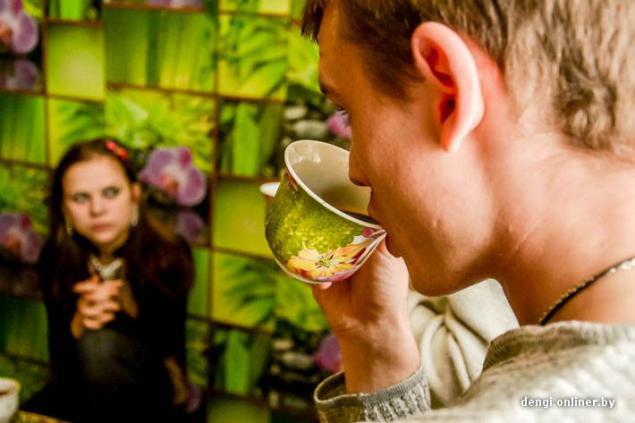 "We are constantly told that the apartment poor sanitary conditions, - complains Denis. - Are your ears everything from police and ending social and educational centers. Who really wants is a small child, take him Oksana, confiscate. " "Sell!" - Cries out in horror Igor. The family begins to talk about what a healthy beautiful Rodion specifically want to take away from the mother, because it's beneficial to someone.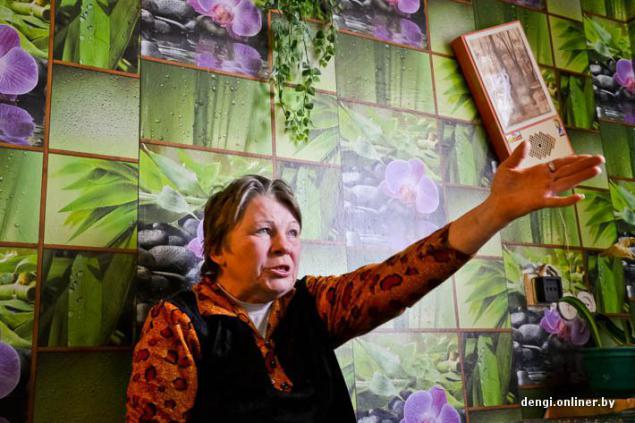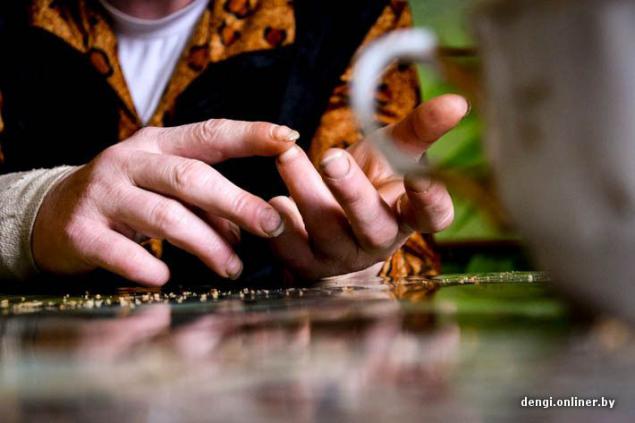 Now №208 constantly visit the apartment of the inspection commission on juvenile affairs, social education centers, the executive committee, the orphanage ... The situation with the family Valentyukevichey clarified the director of Zhodino socio-pedagogical center with children's social shelters Lyudmila Muzichenko:
- The question of the withdrawal of the child Oksana is not necessary that you have. This girl is known to child protection services, with a very young age. She has twice been in the shelter. The reason for this - the extremely difficult unsanitary conditions in the apartment, periodic binges of her mother, Marina Valentyukevich. Oksana was a very difficult girl. We helped her as best they could, put it. We tried to draw on the resources of the family: to understand, maintain, not to allow the parents to lose a child to state security. And I want to say in respect of Oksana us managed to do it. We are, as they could, it maintained, in Belarusian Saying to, gadavalі. I would say, we feel responsible for Oksana.
She gave birth to a baby. The girl is at risk due to the fact that her husband - also from the category of orphans, was under guardianship. He, you know, good tries. Now he returned from the army. Keeps Oksana. It pleases us. They are the baby 2 months, he was sick a lot. His parents try to fear that social services will take action, but at some stage still missing ... Now they really put things in order, wallpaper glue, substitution. We even wondered clean. We will continuously monitor the Valentyukevichami, nobody withdraws from the account. For some reason, we still put the family on the account? Indicators of social insecurity - an unfavorable social environment at the place of residence of the child: the grandmother (Marina V.) and her husband, prone to drinking. Oksana's stepfather was sick with tuberculosis several times to seek employment, I have not worked. The apartment is often not removed.
So sharply the question of what we pick up the child, is not necessary. We will continue to work as usual. This is a familiar situation for us, I'm even surprised that they complained. This is a very deep trouble in the home, which requires close attention and monitoring.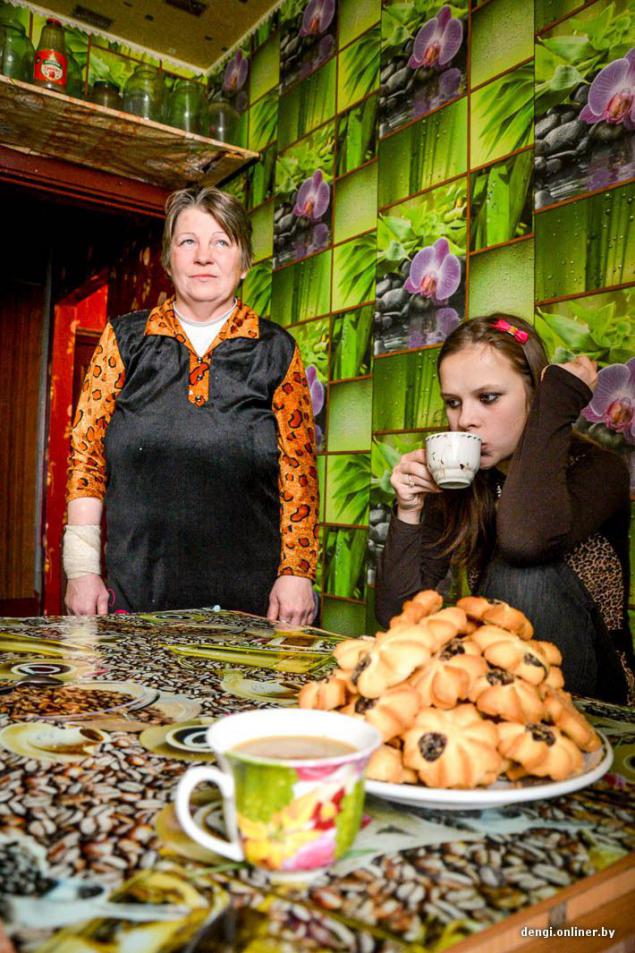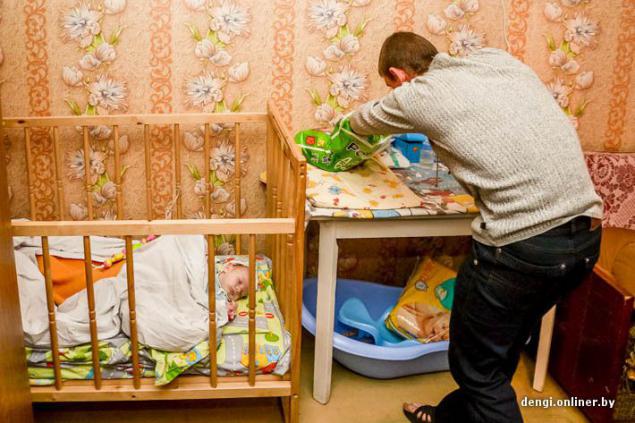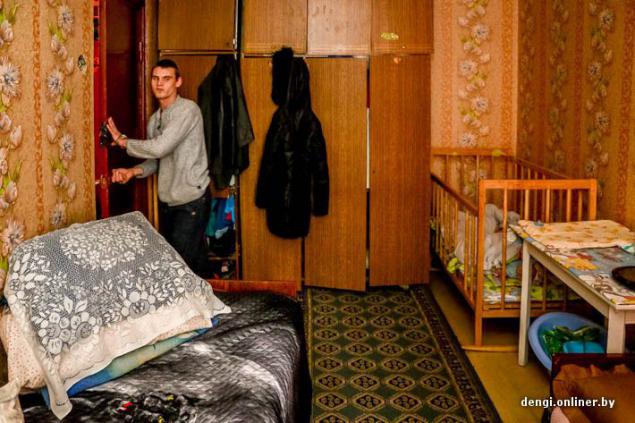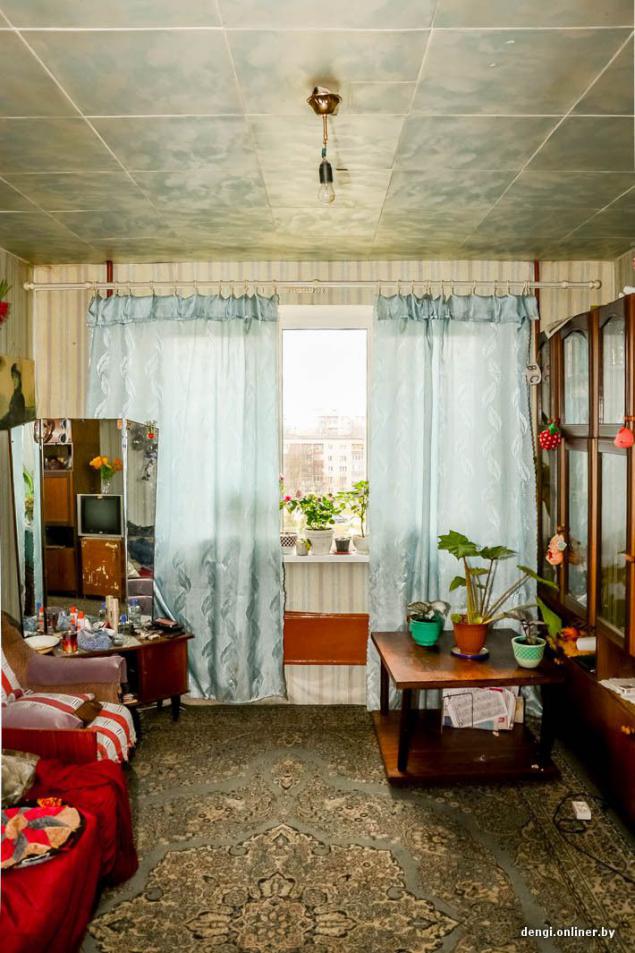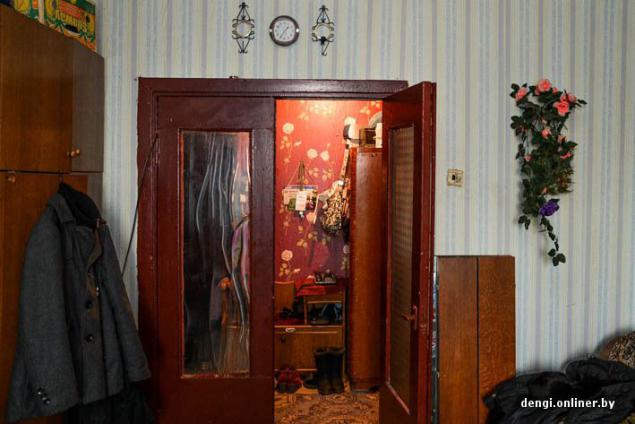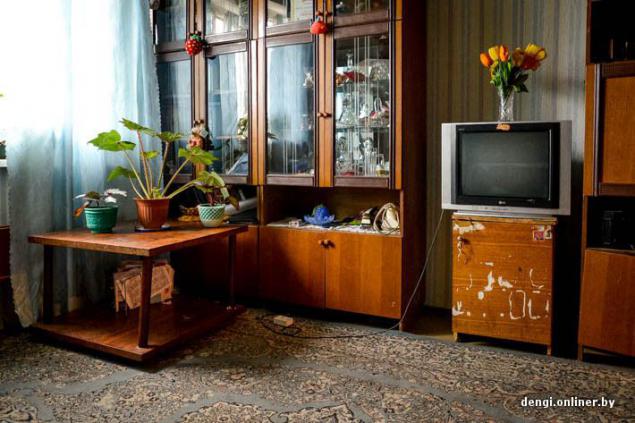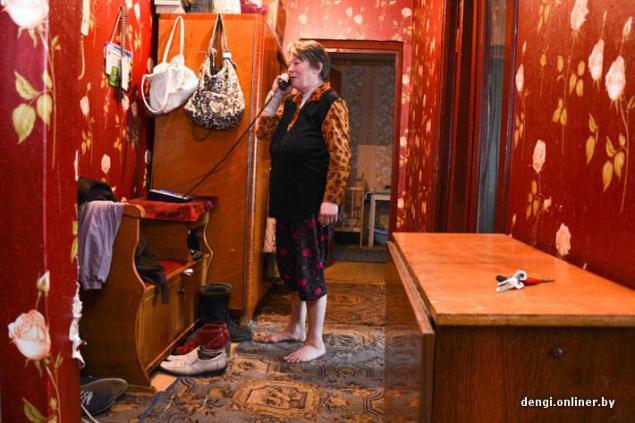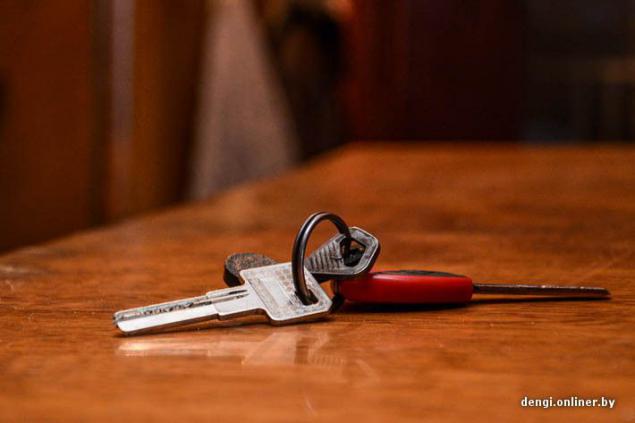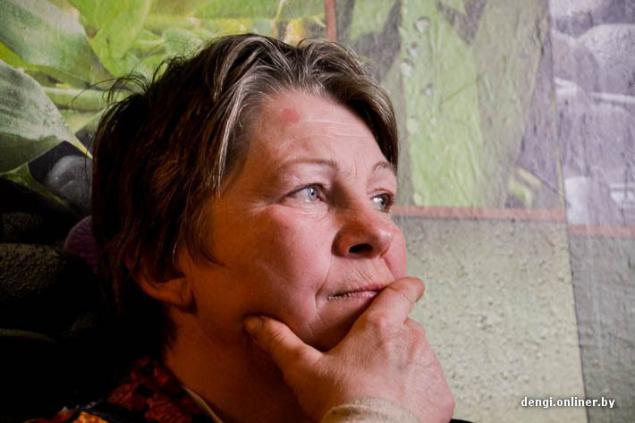 Source: dengi.onliner.by