Writes _joliet_jake:
Long wanted to take a picture interesnenko posters at stations Savyolovsky direction.
Installation №1. In the picture, the young man fled for jumping the train track and field classic reception but little calculated. Most likely a student, as on a piece of cardboard, covered with laminate emitted from the diplomat, written answers to exam questions, it clearly indicates the driver's delighted face.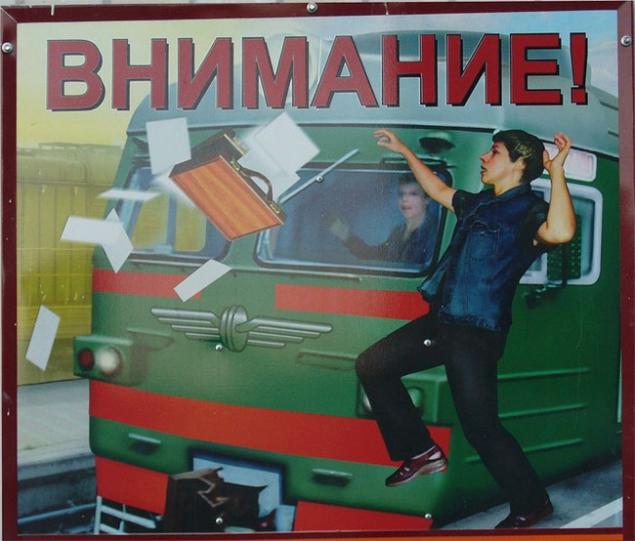 RZD purely negative attitude toward the mazurka and other fun dancing on the track, so bring forth the installation of two. Particularly negative Railways refers to the office mazurka, when a man puts his hand up to the elbow in the folder.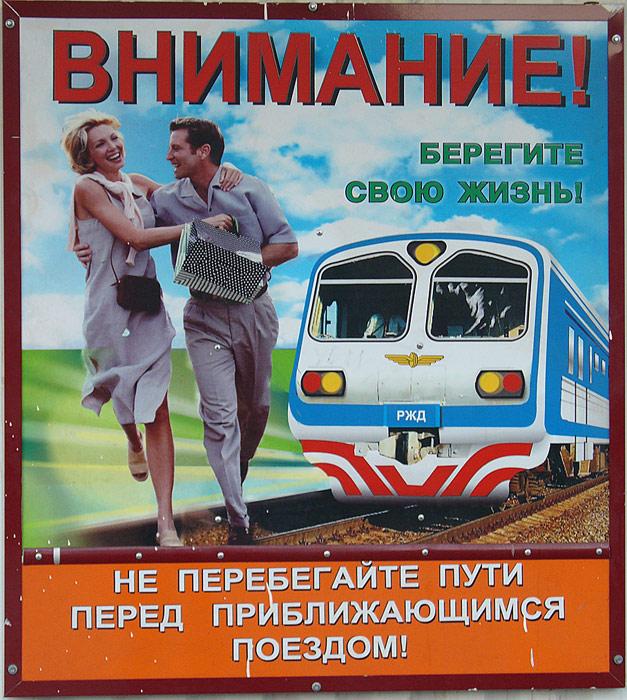 Installation №3 perebegalschikam to remind you that the path perebeganiya not be nearly parallel to the routes. Only perpendicular!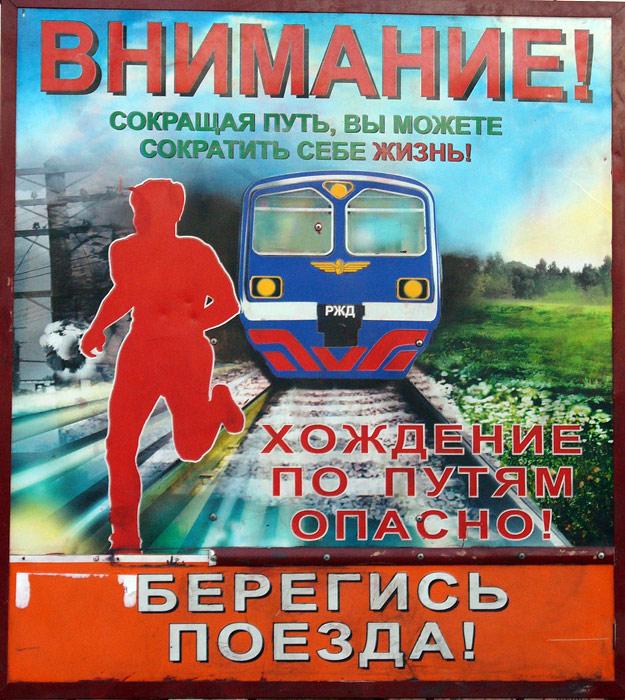 Installation №4: Railways already tired of fighting with the giant young children, lays kilograms of firecrackers under the rails.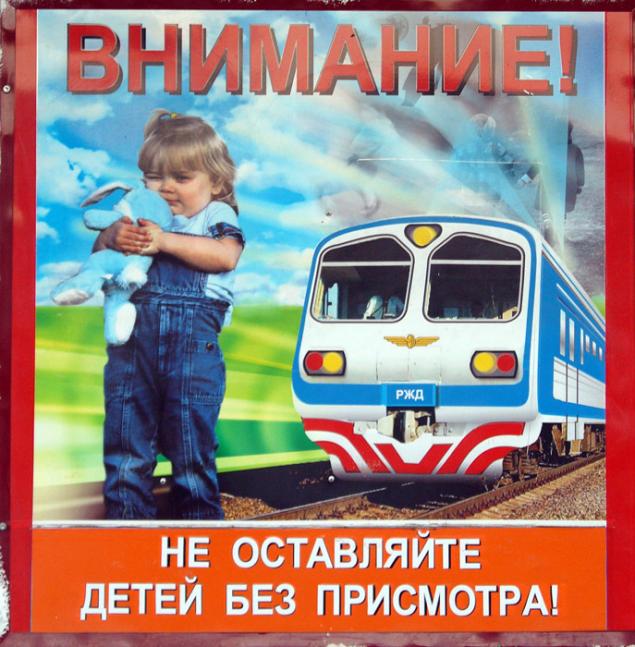 Installation №5 - my favorite. It depicts Malvina, received the kick in the ass from the boorish Pinocchio (in the installation was not included). To the right is depicted the girl from the terrible-prestrashnogo film "Up Train" - there naughty people jerked the emergency brake, drown themselves in the water tower.