One blogger, traveling to Finland by car, he decided to do part of the journey on the train. It is possible to travel by train directly from your car.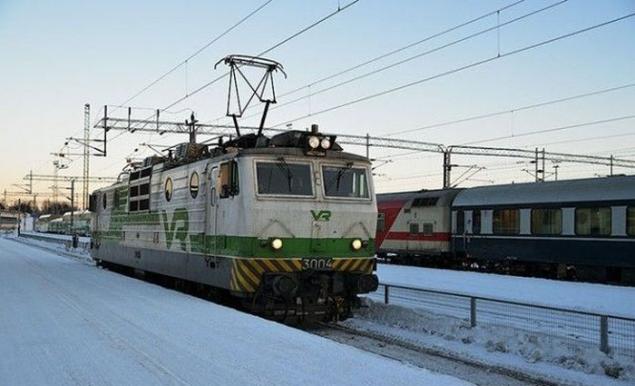 And you, by the way, you know that recently Moscow has also become possible to come to Helsinki by train Railways? For some 664 euros you get a ticket for the transportation of the vehicle back and forth, the shelf 4-seater coupe without sockets and keys, with three unknown passengers not to miss on the road, and the dream of a soul at the end of the trip. Asks: "Why should I return ticket?" Not decided on the exact date of the end of the trip? Or think to visit on the way back to my grandmother and uncle in St. Petersburg in Valdai, bring them a full trunk box and cloudberry Lapland cheese? Forget! Railways carefully save you from a tiring trip behind the wheel! And give you a double refreshing night walk on icy aprons border stations Buslovskaya and Vainikkala, for inspection of your car guards that it is unlikely that there will find, as Russian Railways has taken care of all your stuff you obviously taken to the coupe, and inspection - it's just an excuse, well, just to breathe the air could, helpful, say, before bedtime. However, let everything in order, because I'm still going to tell you about the Finnish train!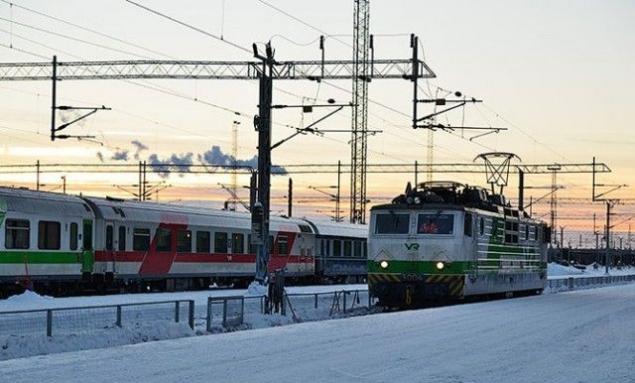 I would like to remind you of a historical fact, maybe someone forgot it: the first railways in Finland appeared to feed the Russian side, because when the locomotive was invented, Finland was still part of the Russian empire, and therefore the width of the track there, as throughout Russia - 1520/1524 mm. After the revolution, when Finland became an independent country, laid on their territory became part of the Russian rail Finnish Railways. The Finns did not move to a European standard gauge of 1435 mm, and the Soviet Union until 1985 supplied them with electric locomotives built at Novocherkassk plant, they still ride our northern neighbors. The rest - how two once one network does not become similar to each other during this time! Soviet locomotive at the station in Rovaniemi. By the way, I surprised that here they also perform the role of a shunting locomotive.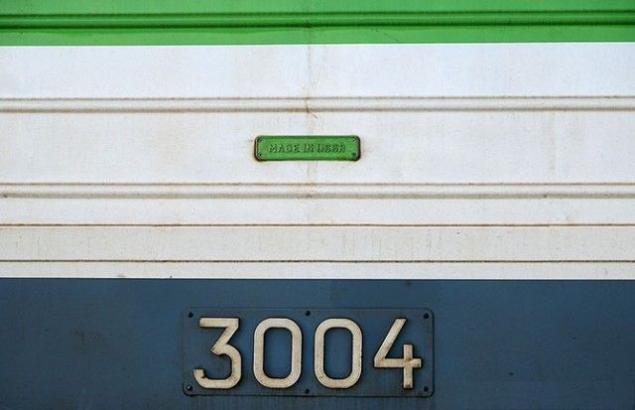 From Russia to Finland by train Railways, including the direct night train from Moscow to Helsinki, "Leo Tolstoy", as well as the recently launched high-speed train "Allegro" operating on the route Saint Petersburg - Helsinki. I have so far only experience dobiraniya there by train "Leo Tolstoy". Distance 1108 km the train overcomes in 14 hours, a ticket to the usual 4-seater coupe is 107 euros. In a compartment of the train, I did not find an electrical outlet to recharge your laptop, in addition, it was not possible, as in most Russian trains, go to the dining car (or even just in the toilet), closed compartments with a key. In that case, I have, of course, is "trёhgranka", but what to do with strangers neighbors coupe? I may be paranoid, I do not throw things. Fortunately, I usually go and no one can leave someone "out of a suitcase."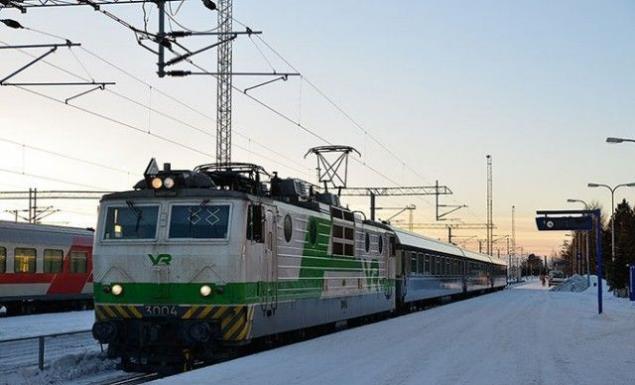 Once I had to go to some more modern car, there were provided and sockets, and even that's a miracle - a TV that really showed only noise. Even where there were automatic doors, vacuum toilets and other elements of civilization. However, as the saying goes, one added, another reason is removed: in this modern car no "lockers" (such drawers under the bottom bunks, threw the bag back and go to sleep myself to them quietly, one night on the quiet not soprёt). But the main thing - in those compartments were electronic locks! However, the keys are not given to them. The conductor said, almost all of them, or lost or stolen, a new factory does not deliver. Well, you understand, "nevertheless it is ours, our Russia".