I did not do anything Yakunin, I do not denigrate the order of a remarkable man. But I can not afford to ride the trains are not jumping the turnstile, and use trains, which means regularly allow Russian Railways to earn with dignity and to modernize, not to look Mood * kami lag the market.
Not for no longer a secret that the Office Yakunin mess going on - whether it's a half-hour late for train or lack of control of security in railway stations.
Today we'll talk about the aesthetic side. Of course once again in the depths of the ministry is born evil plan - to improve the image of Railways among the people! Well, in general, if we can not yet purchase new cars, and clean of debris and the homeless stations, I agree to the presence of beautiful banners and prints in the territory of stations. And colleagues of Mr. Yakunin, made a couple of those (designers decided that it is stupid, or a design to stand out, but they have not reached the money, and had to draw himself).
I as a man takes photo-video, genuinely painful to see those mistakes that allow Russian Railways.
Therefore, Kazan railway station:
Only I have a logical question about the adequacy of this photo? give tickets instead of flowers? And the fact that the poles did not occur to clear advertising. And the fact that it is generally quite frankly not the best platform for a photo shoot.
Source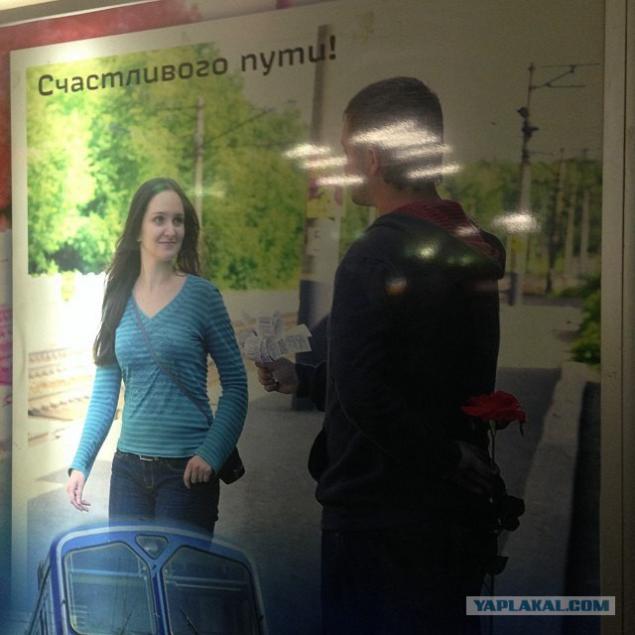 But it's part of a poster at the bottom: Suburban passaZhARIskaya company. Well okay - if the tickets instead of flowers, the rate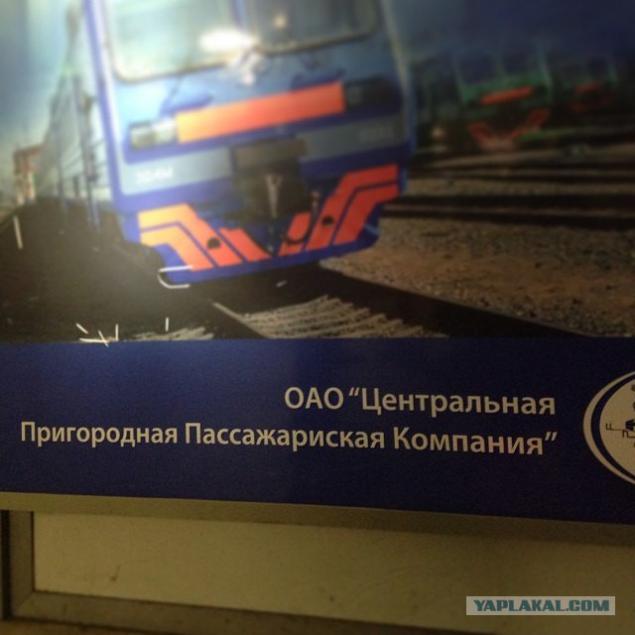 But the degree of idiocy knows no limits, recently there were new posters, which were apparently to arouse patriotic feelings range to move to trains and trains:
Now, with the increase: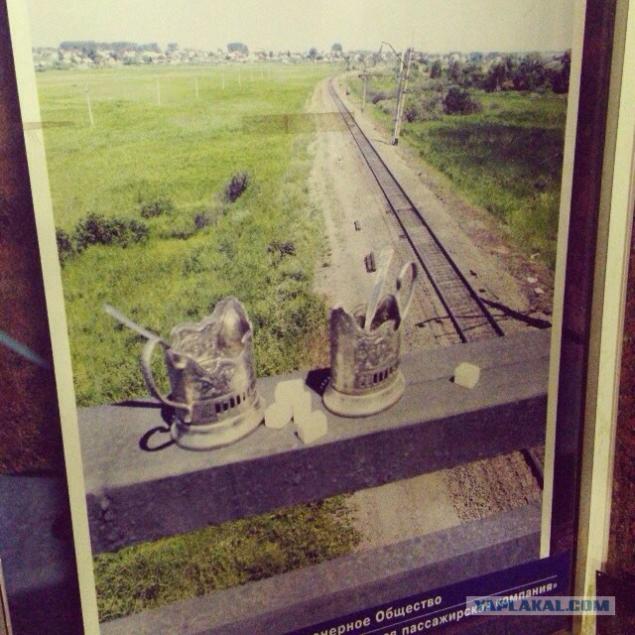 Judging from this photo, it is clear that in the Railways sure:
Tea is drunk straight from the metal holder, do not use glasses. spoons stored in the same place.
Also drink tea standing directly on the rail on which a moving
Sugar put on the same dirty railing
In Russia, very few railway, so you can only take pictures at this point - where there are lop-sided pillars
Weld rails, the left in the photo must be in the frame, as the technology of NLP is our some childhood memories
Sami railing the way should look like in real life there - dirty, crooked repainted 20 times over the rust (why there are such sexy bumps)
Looking at this image and the inscription at the top, I do not really understand - that they really thought that this HS encourage people to "meet more often" ... where ?? as?? at * yn !?
Speaking of these doorposts I personally spoke on duty at the station - to fix, because ashamed, but things are there.
So my advice to you ... if you can not - and do not hold. Entrust business professionals.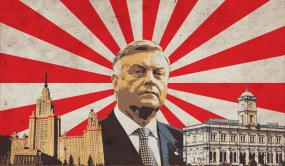 Source: