Actors dubbing - a kind of wizards that give us the ability to watch movies in Russian, and thus feel the nature of the characters. NARRATION screen hero - is a huge responsibility, and most successful foreign film depends precisely on the translation and the vote.
In this post
we gathered for you people who want to say thank you for what and how they are doing.

Stanislav Kontsevich - Tom Hanks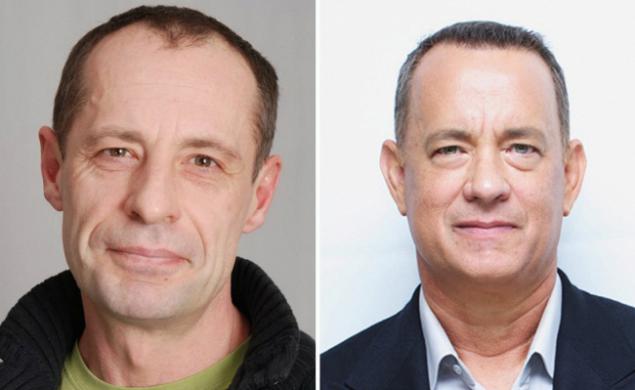 On account of Stanislav V. more than three hundred projects, and each of them - a shining example of the creative implementation of a real professional. His voice in the Russian dubbing say Nicolas Cage, Will Smith, Harrison Ford, Jack Nicholson and even the Iron Arnie.

Sergei Burunov - Leonardo DiCaprio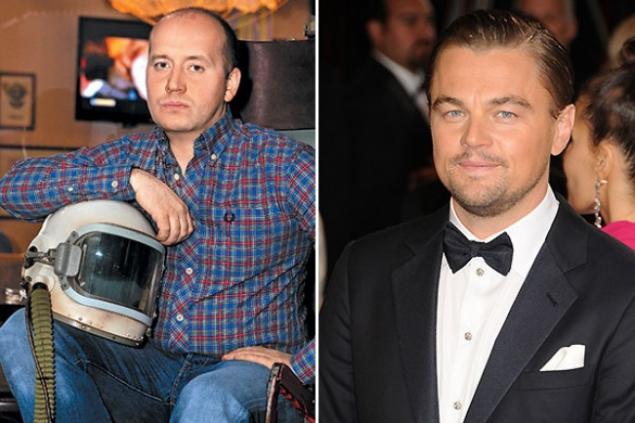 Sergei Bourgogne - the brightest and the permanent voice of Leonardo DiCaprio. Here is what he says about the voice acting, "Revolutionary Road": "I almost went crazy when working on stage showdown, taken one up! I did not have enough air, I sweat tech - is the work of rupture of the aorta, he did not spare himself. " As DiCaprio, Sergei gives himself the role completely.

Alexander Gavrilin - Robert Pattinson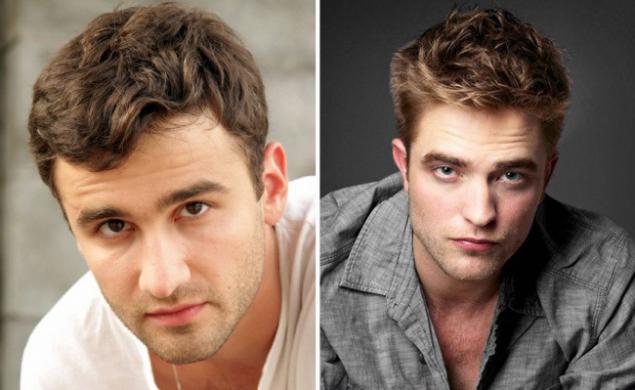 Alexander Gavrilin - voiceover channel CTC Love. As recognized by the actor himself, he got the job precisely because of their voice acting bloodsucker Edward Cullen. Perhaps that is why he was entrusted to sound charming Ashton Kutcher, Tom Hiddleston and Paul Rudd.

Vladimir Zaitsev - Jason Statham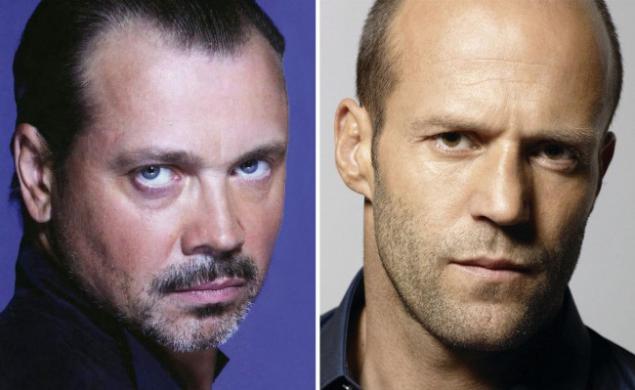 For 15 consecutive films tough Jason Statham is voiced by the same steep Vladimir Zaitsev. His voice talk and characters of Robert Downey Jr. and even the Joker. "We have to look at the screen and immediately get used to the role. Once I went to voice "The Dark Knight", not knowing what the picture on the go. Meals in traffic jams, get up to the microphone, put on the headphones ... "Wait a minute, this is Heath Ledger." And I say, "Let's go." People do not believe that it is done so quickly - for four or five hours ».

Alex Colgan - Shrek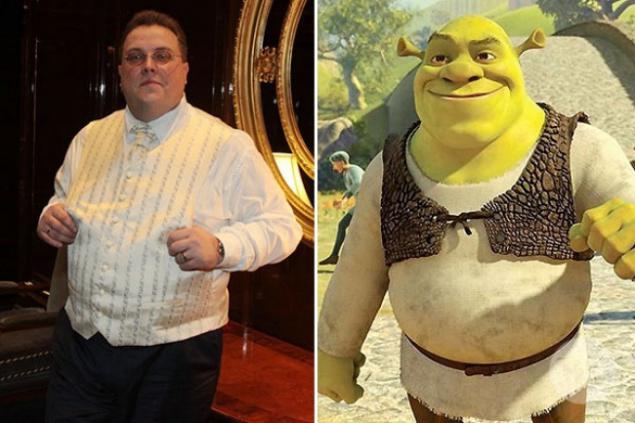 The official "voice" Shrek Russia Alexei Colgan was voted best actor DreamWorks studio, has sounded the "green man". The singer Sergei Lazarev, who are often attracted to the film scoring, said: "I have a feeling that in the original Shrek spoke in Russian. It seems to me that in life have a lot in common ».

Tatiana Shitov - Scarlett Johansson

Beautiful, serious and ironic, Tatiana Shitova just born to voice the most beautiful girls from the movies. In addition to Scarlett, she is often voiced by Natalie Portman, Emma Stone, Cameron Diaz and Megan Fox.

Vladimir Antonik - Liam Neeson


Vladimir Antonik as Stanislav Kontsevich relates to titanium Russian-speaking voice. To his credit nearly 700 works! His voice speak characters of Arnold Schwarzenegger, Sylvester Stallone, Mel Gibson, Richard Gere, Alain Delon, Harrison Ford, and other well-known actors. But certainly his work is considered the best Russian voice of Liam Neeson - as deep and courageous.

Alexey Myasnikov - Til Schweiger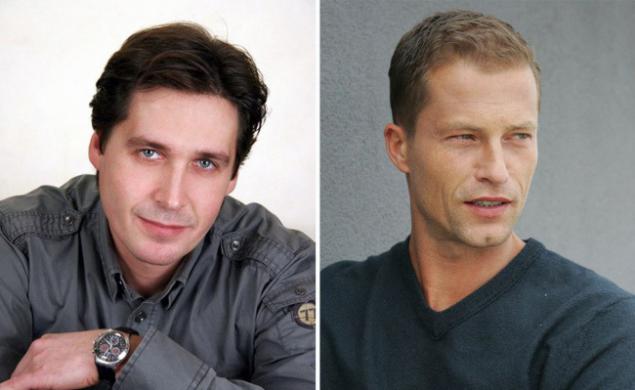 Many girls fall in love with a charming sonorous voice Til Schweiger have to say thank you to its author - Alexey Myasnikov. It is he who knows how to articulate such a way that to conquer the hearts of millions. In addition, the voice of Alex and Paul Walker.

Olga Zubkov - Cate Blanchett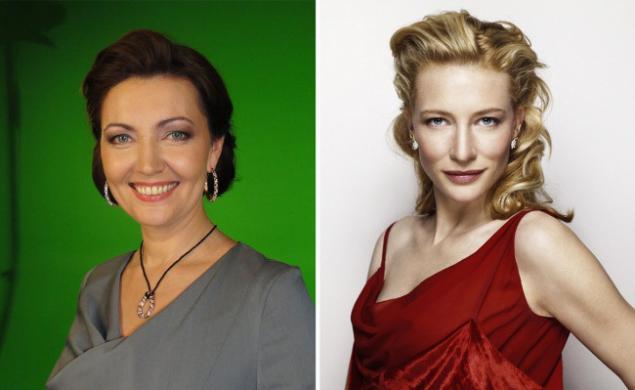 She - Russian voice of Cate Blanchett, Angelina Jolie, Sigourney Weaver, Michelle Pfeiffer and Charlize Theron. Olga Zubkov knows how to articulate women's roles, giving each of them its own flavor. In an interview, she said: "The most difficult thing in voicing any foreign film, is that it is unacceptable to show affectedness. The audience will hear it. They understand it ».

Marianne Schultz - Penelope Cruz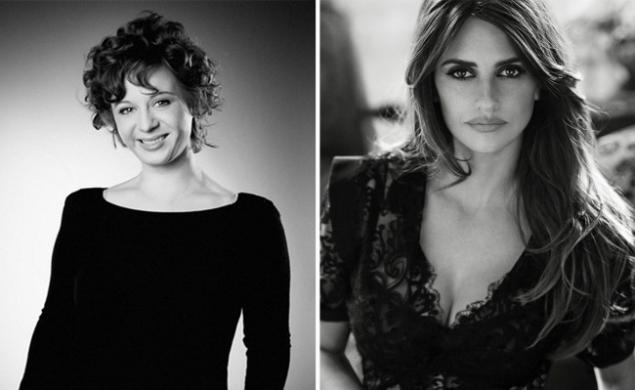 Russian actress Marianne Schultz regularly appears on the screens of the cinema, and at the same time great voices of other beauties. Her business card - is the voice of Kate Winslet and Penelope Cruz.

Alexander Bargmann - Johnny Depp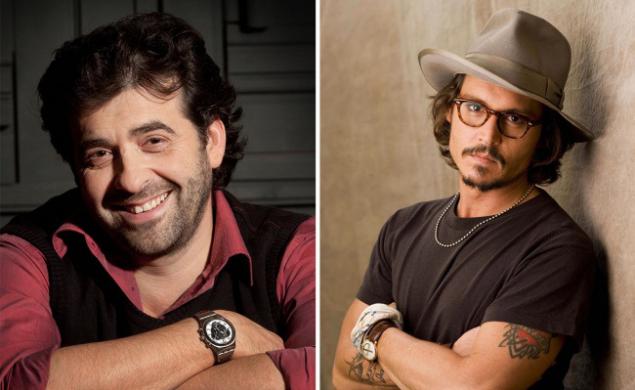 Captain Jack Sparrow may have been not so colorful, if he had not voiced actor and director Alexander Bargmann. And yes, it is also necessary to say "thank you" for a number of roles Ashton Kutcher and love for all of us in the childhood of Leonardo's "Teenage Mutant Ninja Turtles».

Vsevolod Kuznetsov - Antonio Banderas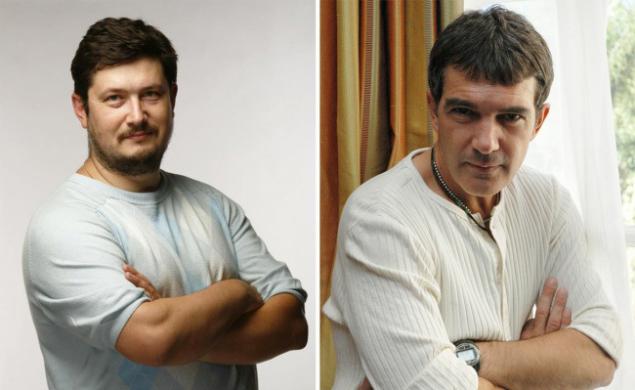 Awesome Vsevolod Kuznetsov just rolls over. He and Antonio Banderas, and Brad Pitt and Tom Cruise and Keanu Reeves, and a lot of other well-known actors in the Russian cinema. At the moment, he sounded more than 470 films. A true master who understands the nature of heroes like no other.

Vladimir Eremin - Al Pacino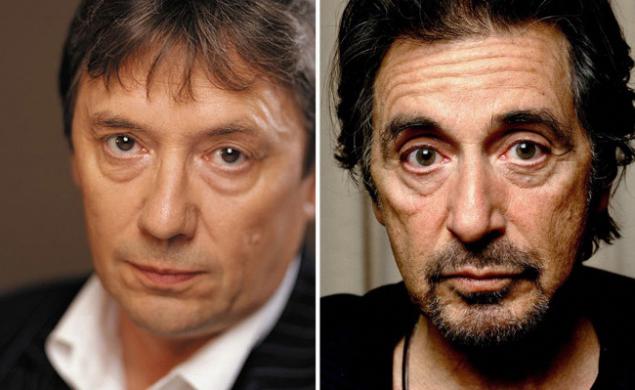 Ever since childhood, the subconscious ran our voice of Al Pacino, who is perfect voice Vladimir Eremin. Vladimir announced 12 films with Pacino and 12 films with incredible Anthony Hopkins.