If you can not imagine your life without chocolate and sweets, prepared for you a recipe wonderful delicacies that is prepared very quickly and the most simple ingredients, but at the same time gives a very sophisticated and unusual tastes. Sharm give this cake cottage cheese and coconut balls that are hidden inside and chocolate icing. Another great advantage of this cake is that it is impossible to spoil, as it turns out at all!
Ingredients:

For the cheese balls:

300 g of cottage cheese; 4 tbsp. l. flour; 1 egg; 60 g of powdered sugar; 50 g of coconut. For the dough:

200 g flour; 3 eggs; 150 g sugar; 150 ml milk; tiles dark chocolate; 3 tbsp. l. cocoa powder; 2 tbsp. l. starch; 1 h. liter. baking powder; vanillin; a pinch of salt. For the chocolate glaze:

bar of dark chocolate; 2 tbsp. l. sugar; 20 g butter; 40 ml milk or cream. Preparation:

1. grind curd through a sieve, and the egg vzbey together with the sugar until white. Mix cottage cheese with egg, add more flour and coconut and mix the ingredients. Roll up the cooked weight of small balls and place them in a baking dish, previously laid out her paper and greased.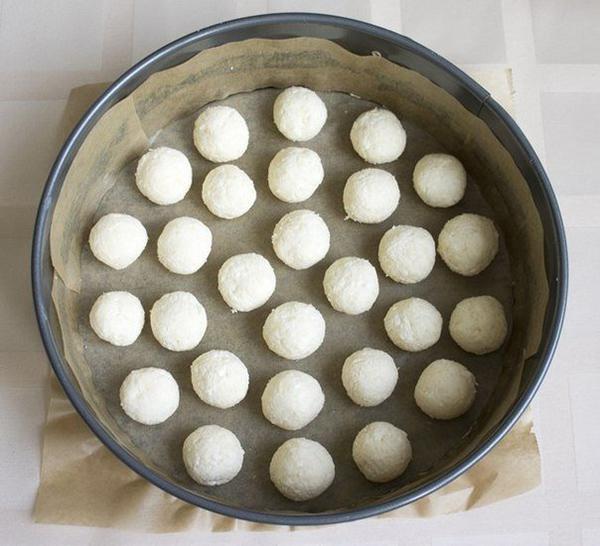 2. It's time to cook the dough for the cake. Mix all bulk ingredients and put the milk on the stove and bring it to a boil. Then remove the milk from the heat and put it finely chopped chocolate. Stirring until chocolate is melted. Separate the whites from the yolks. Vzbey yolks with the sugar. Add them to the chocolate-milk mixture and stir. Now add here bulk ingredients and mix with a mixer. If you get a stiff dough, add a little more milk. Proteins vzbey with salt to stable peaks. Enter them into the dough. Carefully spoon intervene. The dough pour on the cheese balls so that all the empty seats were full. Bake at 180 degrees about 30 minutes.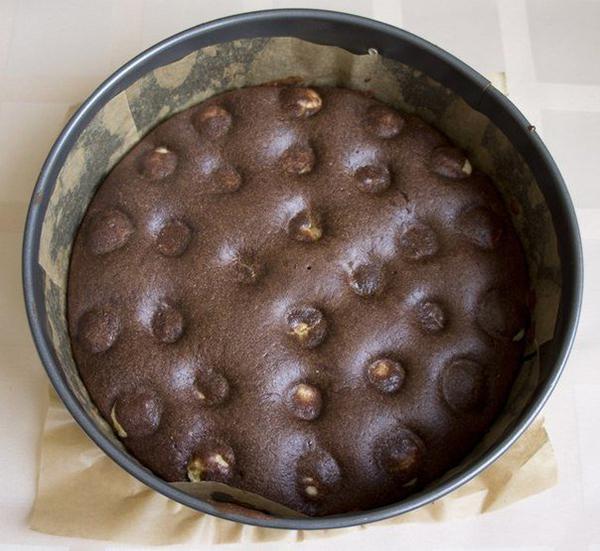 3. While the cake bakes and cools, prepare chocolate. Melt chocolate in a water bath, add cream or milk, sugar and butter. Mix. When the cake has cooled down, get it from icing forms and fields.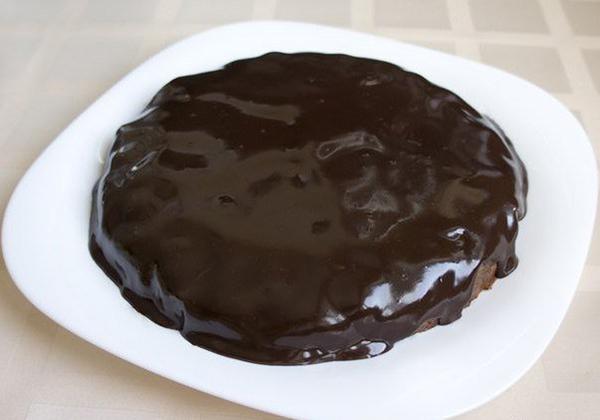 This cake is really very unusual both in appearance and taste. Try to cook it for my family, and you will see that it will eat at lightning speed, because of the satisfaction is difficult to refuse!

via takprosto cc