Dumplings - is extremely tasty and quite easy to prepare dish that takes pride of place in many cuisines. The highlight of dumplings that they can prepare almost any filling: potatoes, cabbage, cherries, cheese ... Today Editorial
Tak Prosto offers to your attention one of the best recipes of sweet dumplings with cheese, which will certainly taste all your family!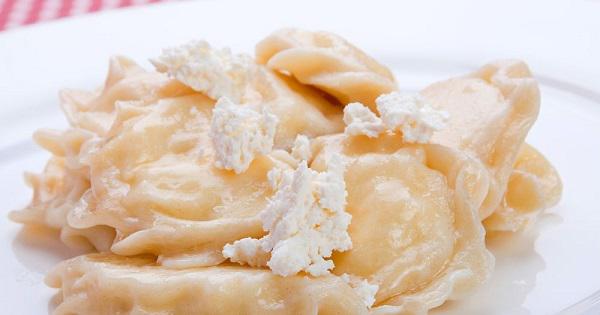 Dough:


100 ml mineral water with gas; 100 g sour cream; 1 egg; Flour - how many will take the dough (about 4 cups ); 1/2 ch. l. salt. filling (half of the dough):


250 g of cottage cheese; 1 egg yolk; 1 tbsp. l. sugar; 1 tbsp. l. decoys without slides. not be afraid to add semolina, it is not felt. But the filling will be a pleasant consistency and will not flow.

How to prepare:

1. At the beginning, to decoy a little swollen, prepare the filling by mixing all the ingredients.

2. Prepare the dough. Try to monitor the amount of flour. The dough should be soft and elastic.

3. Let soak for 10-15 minutes and the dough begins to sculpt dumplings.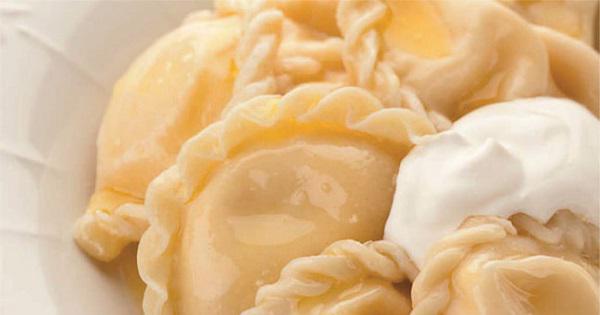 Decoction of them in salted water, smazh oil and serve with sour cream. A simple and tasty dish is ready!

Only once having prepared dumplings on this recipe, you will certainly want to try them again. And no wonder: they are obtained by light, juicy and airy. And most importantly - the dough elastic and does not break! Be sure to share this wonderful recipe with your friends. Bon appetit!

via takprosto cc