Forget about celebrities. The real stars - the ones who overcomes illness and injuries, personal problems and shortcomings of their own in order to achieve the goal. And it is not just about people.
For example, this abandoned baby otter was found on the California coast in late September. Her age was about a week, and weight - no more than a kilogram. Her cry heard a man who was walking on the beach, after which the animal is taken in by local zoologists. It was found that the baby belongs to the rare species of sea otter, which is under threat of extinction. After a rehabilitation period, she began a new life in an aquarium Shed, Chicago, and received the name of "Baby 681».
The Aquarium is one of the few places equipped to care for the animals that were in a similar situation. According to Tim Binder, vice-president of the aquarium, Oceanarium Sheds Ebbet has a team of experts and veterinarians who care for animals in need of assistance. It is this team helps to find the missing 681 Dollar Baby survival skills.
«rehabilitate young otter - not an easy job. Our experts will teach the animal to become what it should be according to the laws of nature. Our organization works on the care and conservation of marine mammals, so for us it was very important to know that the baby will find a house and learn how to survive in the environment ». I>

In the video below you can see how the baby sea otter learns to swim.

If the video with the little otter you seemed nice enough, Viewing these pictures!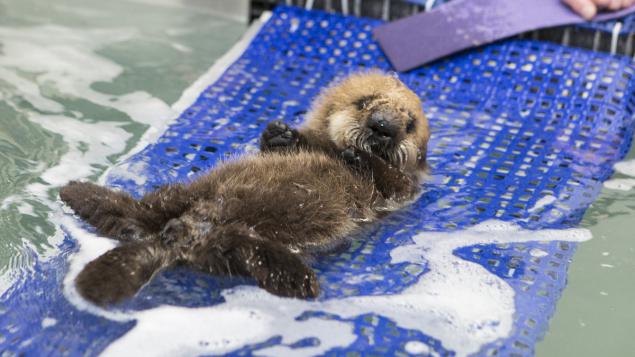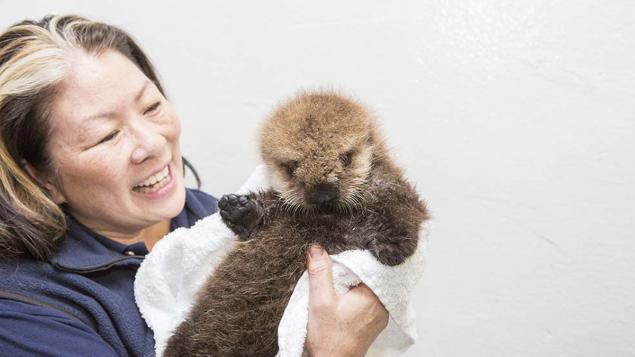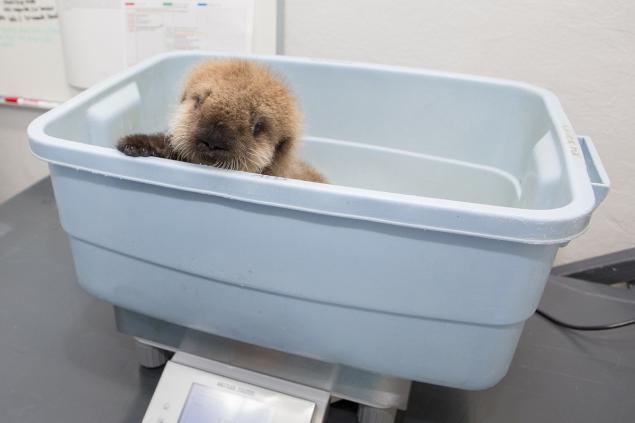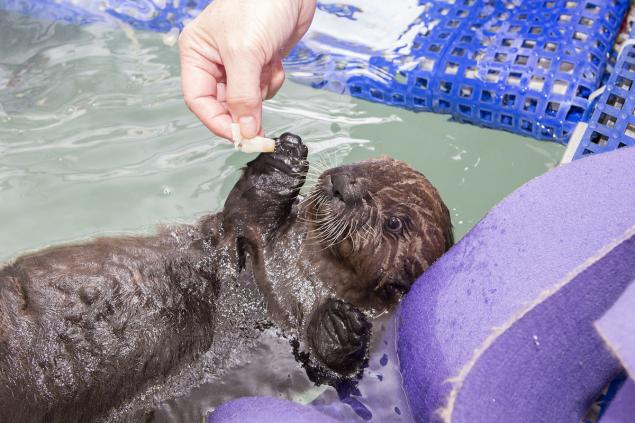 Share photos and videos with a small otter your friends - they are sure they will appreciate!

www.youtube.com/watch?v=euHh6fFwpFg