30-year-old Briton Jono Lancaster lives with Treacher Collins syndrome, a rare all my life, but recently he has proved that is never too late to find friends with the same problem.
Treacher Collins syndrome - a disease that negatively affects bone development and is characterized by craniofacial deformity. Chances of getting this syndrome - 1 to 50 000.
Lancaster recently learned about Zachery Wilson - 2-year-old kid with the same disease and decided to meet him. To do this he had to overcome a long way from Britain to Australia. Zachary's mother was very happy with this decision, because she wanted her son to meet with a man who is living successfully with the disease.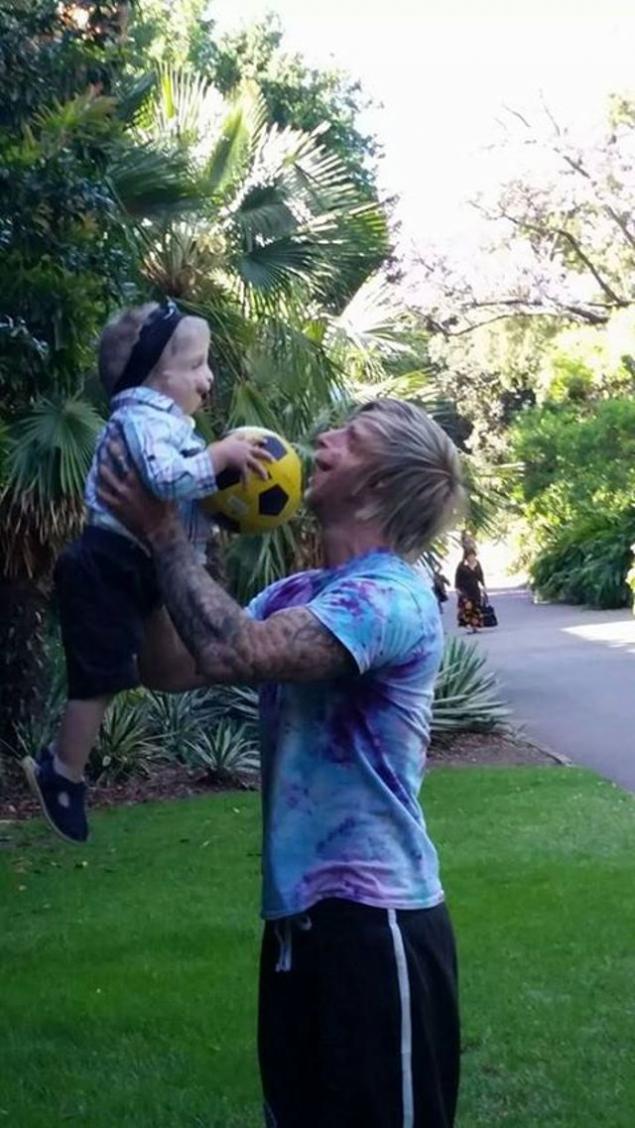 For Yono, this meeting was also remarkable event, as a child he really did not have an example to follow, which would be sick as he was, but, nevertheless, would have a good job and his girlfriend. Someone had to show him that all of this is available for him, and Treacher Collins syndrome is not an obstacle to this.
Yono and Zachery first met November 17, 2014, and have already become real friends. Lancaster plans to keep in touch with the boy and fully support it. Let us hope that both of them will be all right.
Zachery Wilson - is not the only child who helps Lancaster. The man is a patron of the charity organization "Life for a Child» («Life For a Kid»), which is trying to make the lives of children in need of care is better.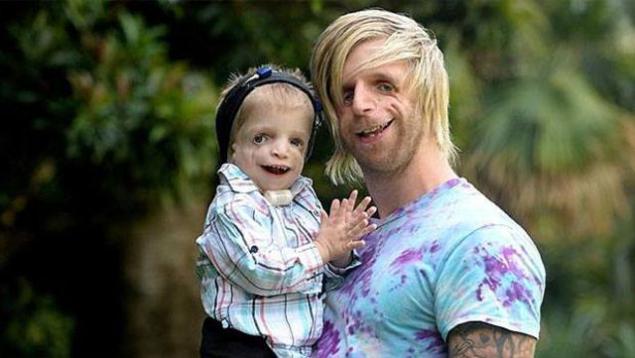 It's amazing how this man, who seemed to himself and would not prevent support, manages to help others. Although a rare disease, Jono Lancaster does not feel deprived. He's trying to live a normal life and enjoy every moment. This man can serve as an example for many.
Share this article with your friends - even if they know the story of this strong, strong-willed person, which does not seem to be able to break any disease!
aplus.com/a/jono-lancaster-treacher-collins-2-year-old-zackary