This little one with a big heart and a bright smile calls herself "the first lady" and dreams of the future. However, doctors say that the 12-year-old girl named Ontlametse Falaste there are only a couple of years of life. "I call myself a first lady because I'm the first black child with this disease .... You know more of a dark-skinned child with a similar condition? "- Says the girl. Ontlametse - the only black child diagnosed with Hutchinson-Gilford syndrome - a rare and fatal disease, accelerating the aging process. In the entire history of mankind only two dark-skinned child with the disease - both of them are dead, one in the US, the other in the Netherlands. Experts believe that at the same time in the world from 200 to 250 children are suffering from this disease. Children with this disease die from heart failure at the age of 8 to 21 years, suffering from high blood pressure, stroke, angina and heart failure.
14 photo © AP Photo / Denis Farrell
1. Twelve Ontlametse Falatse at his home in Hebron, near Pretoria, South Africa. 12-year-old Falatse resembling an aging woman, the only black child born with a very rare disease. [Next]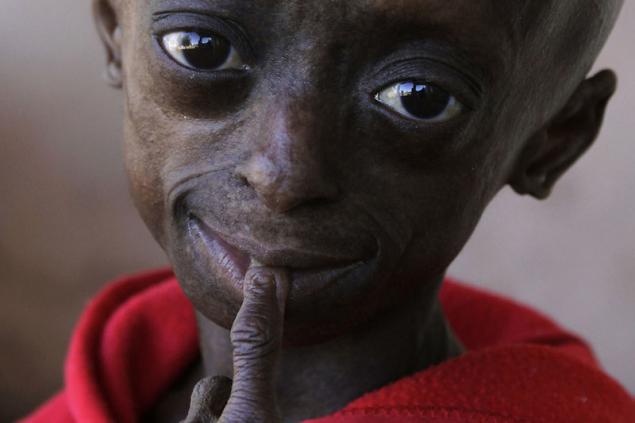 2. The 12-year-old Ontlametse Falatse reads in class at reading lesson in elementary school laurate in Hebron, South Africa. Aging Falatse half of their peers, but at the same time, looks much older than them. Twice a year Falatse flies in the Research Center Hutchinson-Gilford syndrome in Boston, where scientists are trying to find a cure for her disease.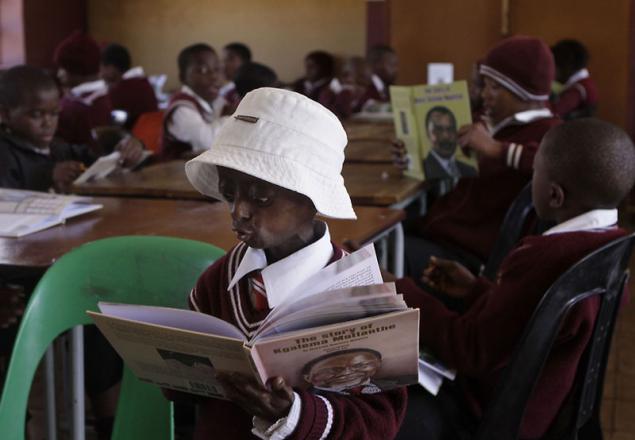 3. Ontlametse Falatse sent to school in Hebron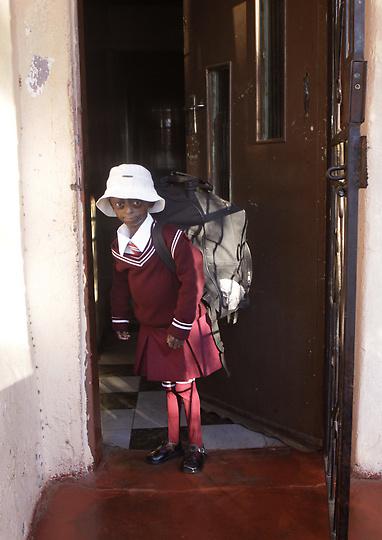 4. Ontlametse Falatse with her mother Bella at her home in Hebron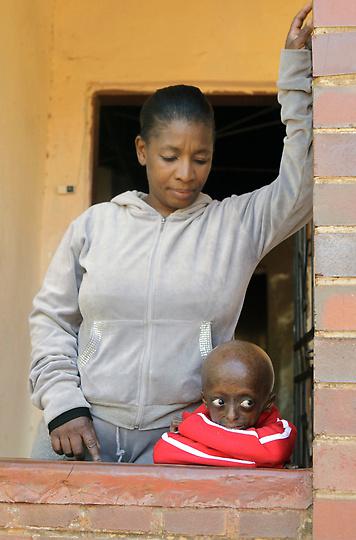 5. Falatse came home from school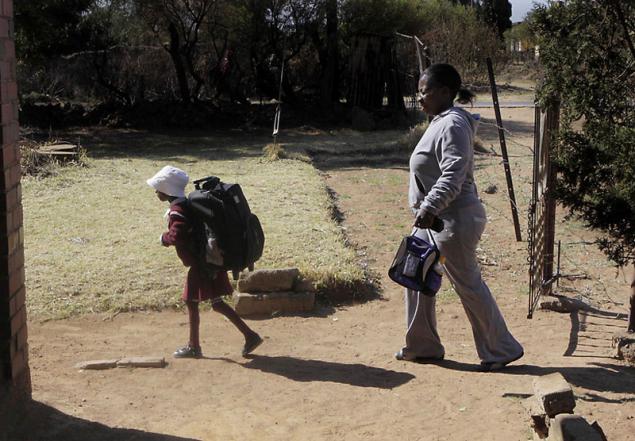 6. Ontlametse Falatse eyes are very sensitive to light.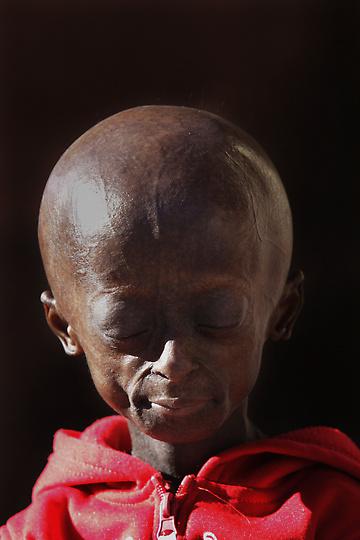 7. The 12-year-old Ontlametse Falatse with her best friend Cuttle Matabiau before the lesson at the school in Hebron laurate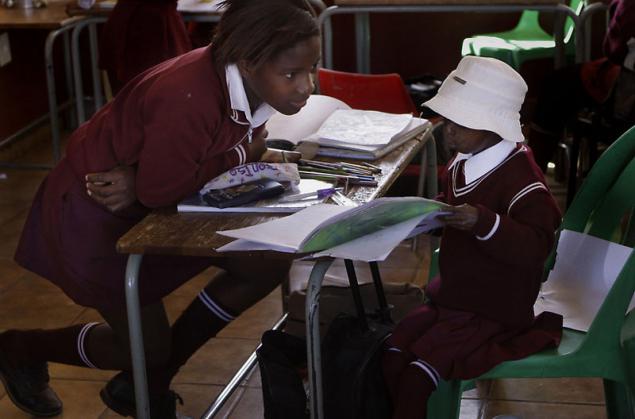 8. Ontlametse Falatse in his room in the style of "Hannah Montana," which her situation which she presented the organization "tyanis to dream", performing the dreams of children suffering from fatal diseases.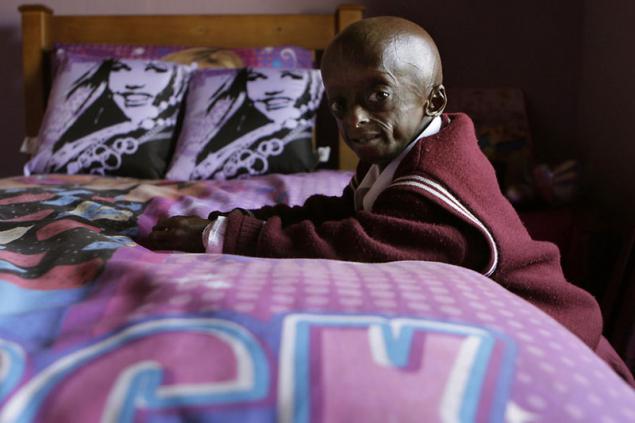 9. Ontlametse Falatse trying to concentrate during math lesson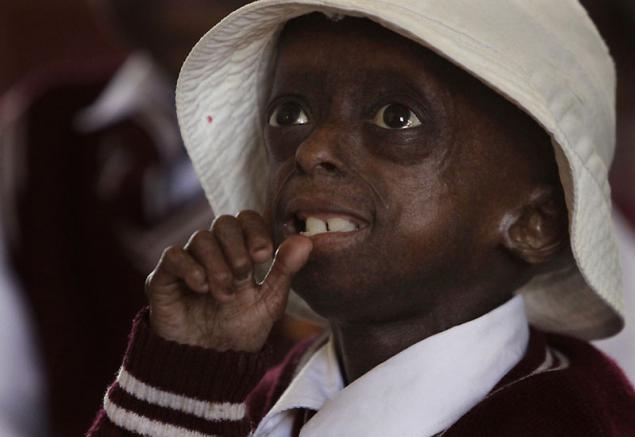 10. That's how 12-year-old Falatse stacks up against their peers.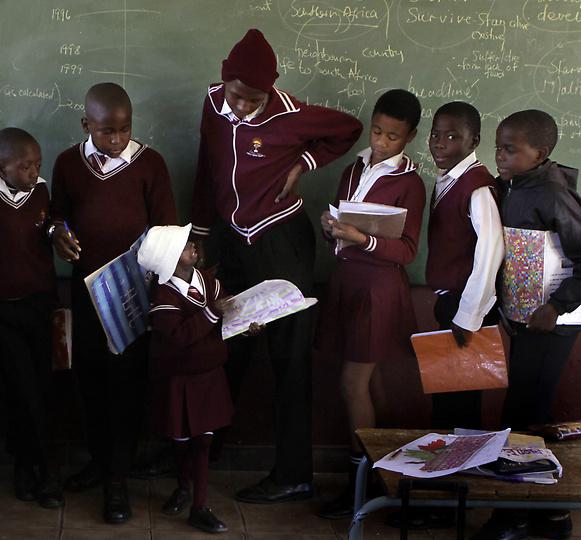 11. Ontlametse Falatse half of their peers, but looks much older than them.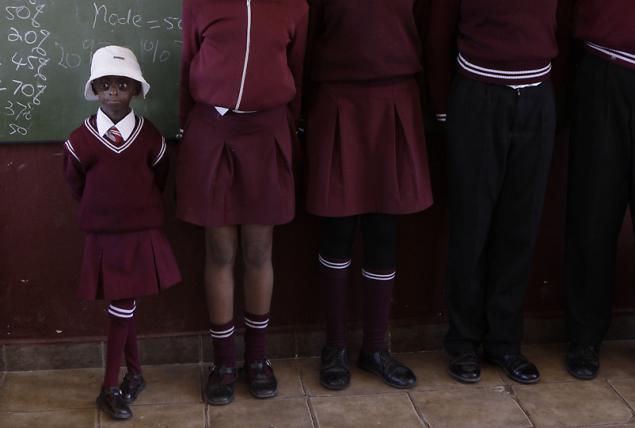 12. Falatse surrounded by his classmates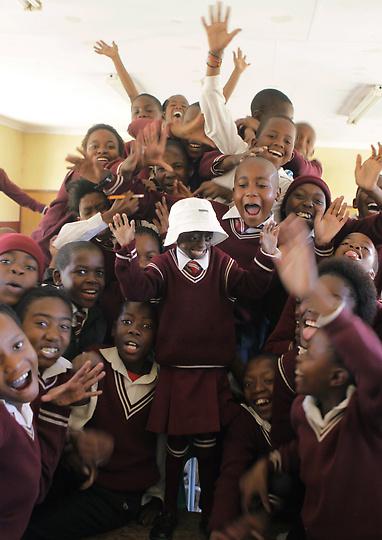 13. Falatse standing in line to hand over its work to the teacher.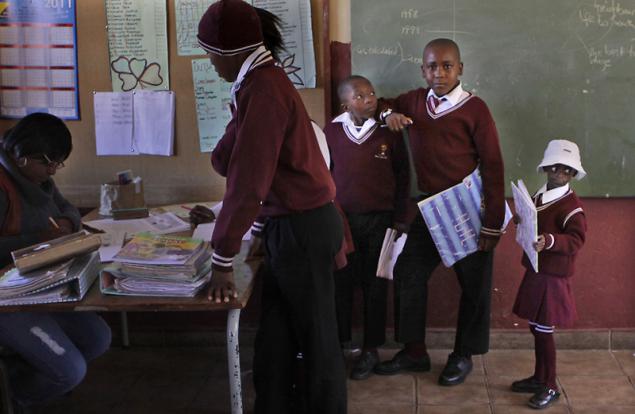 14. 12-year-old Ontlametse Falatse check your school schedule at home in Hebron, South Africa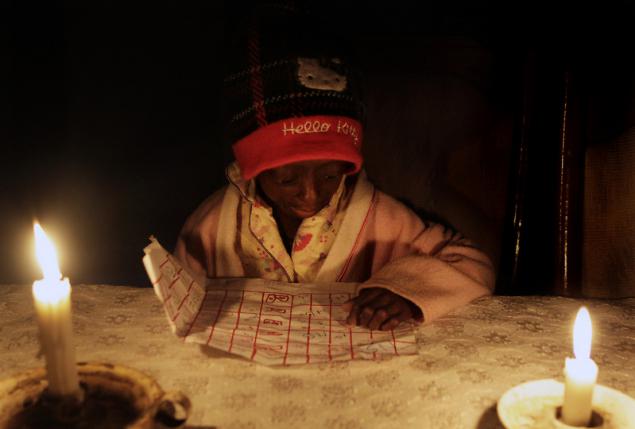 Source: