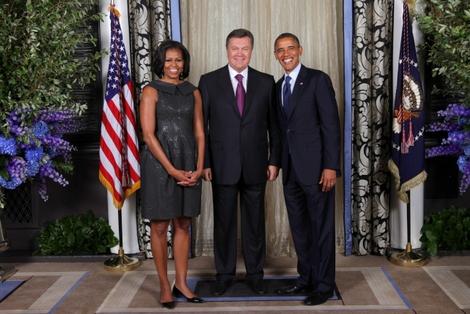 From the memoirs of personal interpreter Viktor Yanukovych.
Before meeting with Obama in Washington Yanukovych had to memorize a few phrases in English, required at the meeting:
How are you?
I'm fine, and you?
Me too
All logical and consistent. After that come translators.
But Fedoritch - Master gap patterns.
And with a handshake, he cheerfully asks: «Who are you?»
Obama slightly perplexed, but not lost and answers: «I'm Michelle's husband»
Well, and then Victor will not miss her: «Me too»