On Wednesday, July 31 Vanity Fair magazine has once again released its annual list of the most stylish. The list numbering is not so difficult to call the leader, but the world's media chasing ratings, immediately drew from it the name of Kate Middleton. Personally, I have already begun the effect of too much Kate, so I will mention another participant - debutante list Vanyty Fair.
Peng Liyuan - Major General People's Liberation Army of China, folk singer and patriotic songs, and most importantly - the First Lady and the wife of the Chinese President Xi Jinping. Maj Liyuan in his 51 years looks equally good in uniform and wearing a dress with traditional Chinese motifs, harmoniously combining politics and show business (however, who said that the policy - it does not show?).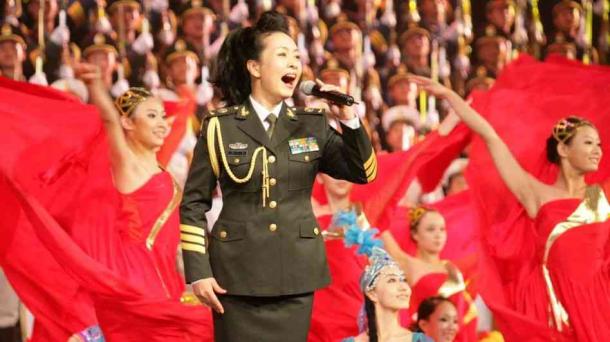 Let's take a closer look at the style of the First Lady of China, and other stylish first lady. These women have a very important mission - they do serious men in ties, which are in the news a little less boring and dull. What can I say - not all at once men remember the names of these gorgeous women!
5. First Lady Peng Liyuan China
The aforementioned Peng Liyuan wearing military jackets with epaulets, not only for the sake of fashion, but also because of their official duties. But who said that it can not be done in style? The rest of the wife of the chairman selects close-fitting jackets, reviving their skirts and floral brooches Jolly colors.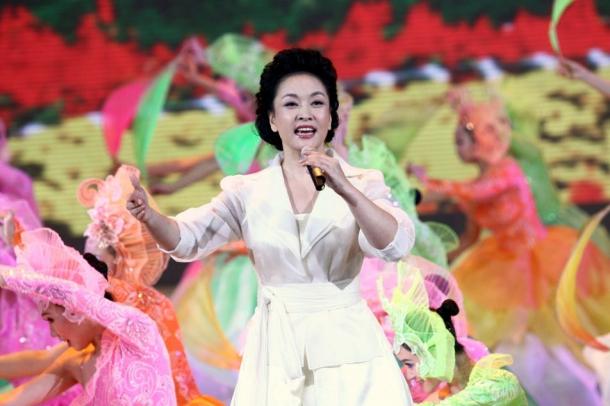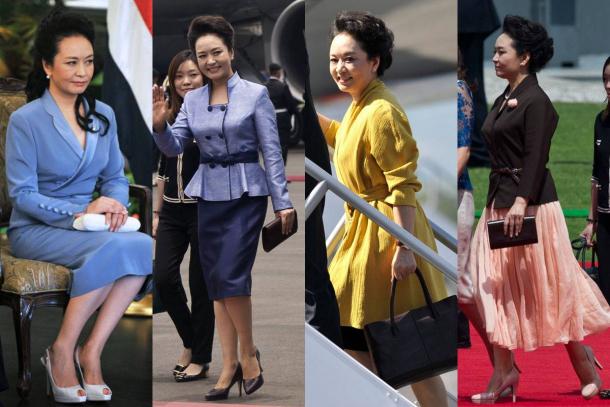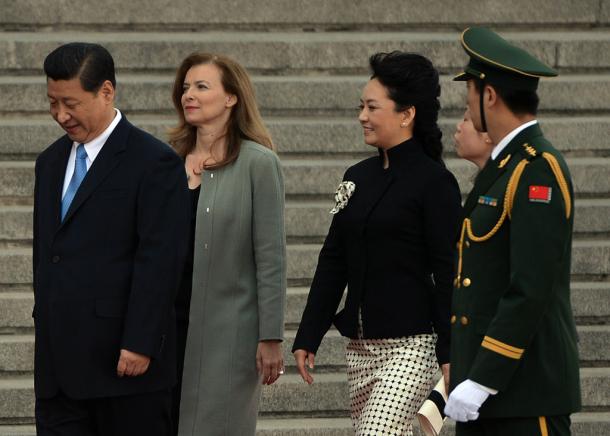 4. Michelle Obama
After Barack Obama became US president, his wife Michelle Obama suddenly turned into an icon of style. A huge role in this was played by her charm and spontaneity - smiling Mrs Obama gives the impression of a simple, relaxed and pleasant to talk to a person, not a perfect match protocol, but devoid of personality "The Stepford Wives." Sports figure, bright colors and bold styles, the ability to mix haute couture with democratic brands such as Gap and H & M - all this gives it an individual style. Michelle gladly wears little-known designers like Jason Wu and Prabal Gurung, bringing their careers to the top of the fashion orbit. The re-election of Barack Obama for a second term - is largely the merit of his wife (and their stylists). It's too good to get her way, combining elegance and democracy - ordinary Americans called Michelle a man whom it would be nice to be invited home for a cup of tea. Now the president of the United States presents itself as - I'm Michelle Obama's husband.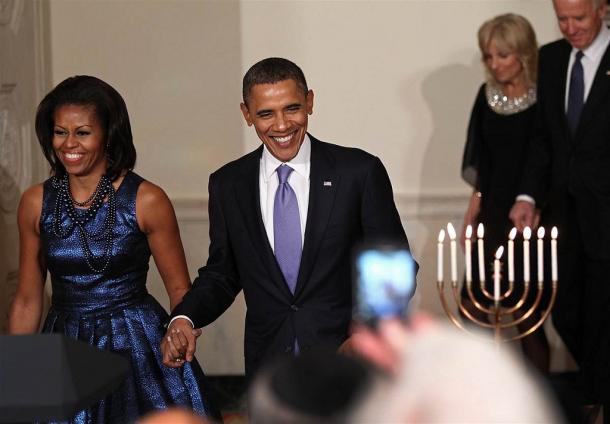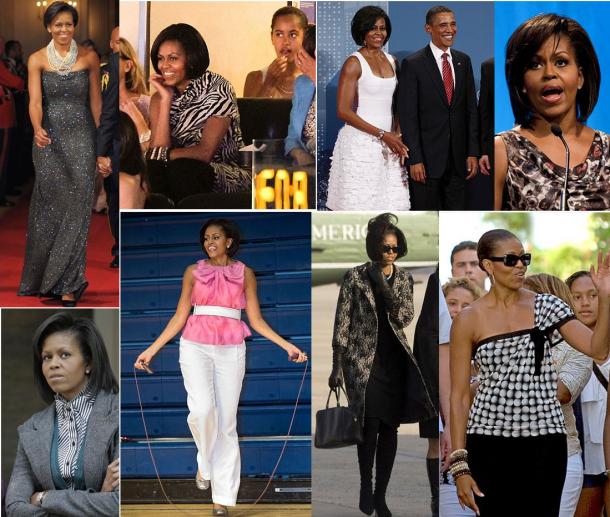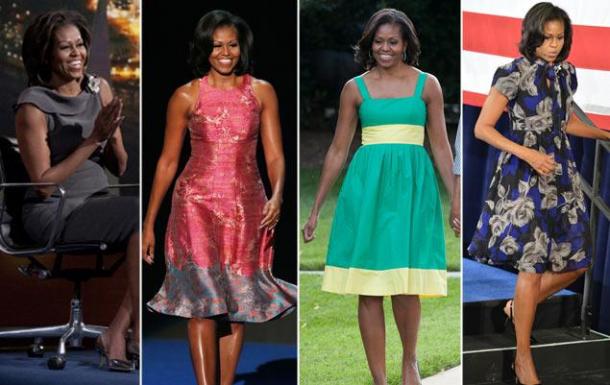 3. First Lady Herself - Cristina Fernandez de Kirchner
55th President of Argentina Cristina Fernandez de Kirchner on 10 December 2007 succeeded her husband Nestor Kirchner, became the first woman - president of Argentina as a result of the election.
In 2010, Cristina Kirchner was in second place in the list compiled by Time magazine's top ten female leaders in the world. It is described as "a strong, educated, generous and sometimes even arrogant, often emotionally unbalanced, but for all its faults indispensable for Argentina." Despite a certain sharpness and directness, as well as large amounts that the President spends on cosmetics and clothes from Armani, the people of Argentina love it. Ordinary Argentines call her by name - Christine, and sincerely believe that the image of an arrogant woman, she was due to the opposition of envy. Sama de Kirchner admits: "I have two passions in life: politics and shopping».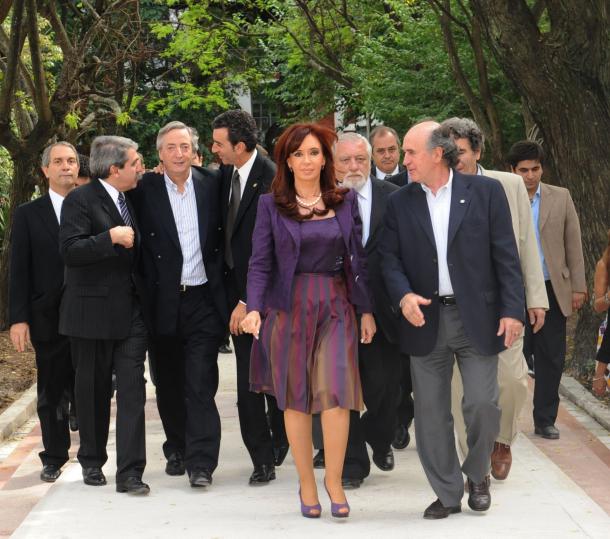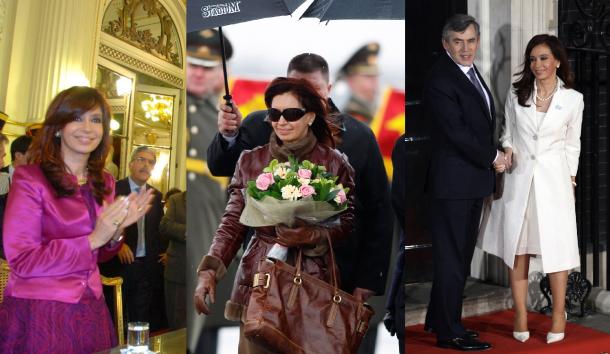 2. Leticia Ortiz ROKSOLANA
Princess of Asturias, wife of Prince Felipe of Spain, Leticia was also named one of the most stylish in the list of Vanity Fair 2013. Leticia can not boast of high birth - she was a normal public school, worked as a journalist and news anchor, and was married to a school teacher of literature. Nevertheless, it has perhaps the most aristocratic features among the representatives of royal dynasties of Europe. Beauty and personal style Letissii attracted the attention of not only the heir to the throne, but also the international community - their wedding was observed about 1, 5 billion people around the world. Princess loves pantsuits, narrow skirts and dresses, opening her perfect legs, lace dress and red lipstick, but never crosses the line between elegance and too sexually explicit.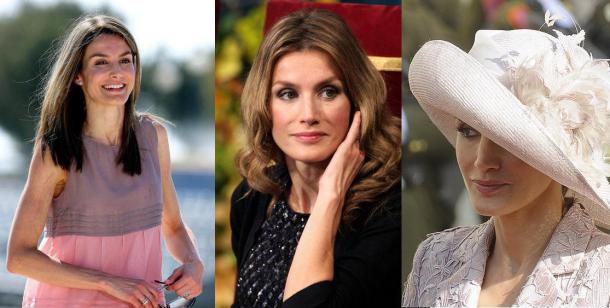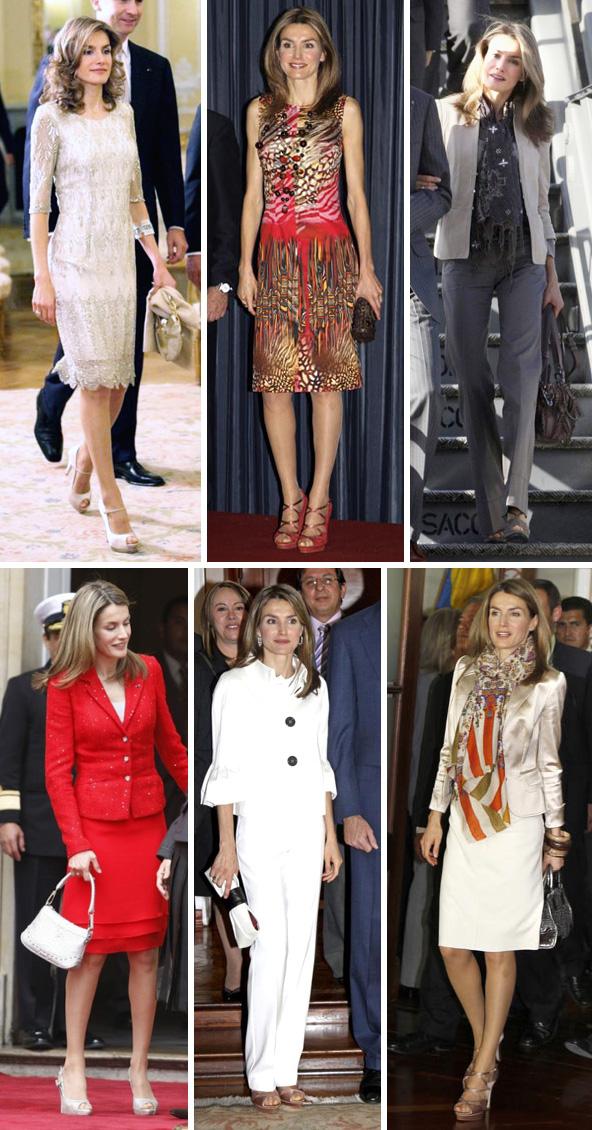 1. Queen Rania
Queen Rania Al-Abdullah for more than 20 years is the first wife of Prince and then the King of Jordan Abdullah II, which seems completely impossible. No, not that she was the wife of the king - it is just understandable. What else have this regal beauty? But to believe that she was 42 years old, did not get. Young, beautiful, stylish - and as I remember it (and remember from childhood) are not aged a year. The Queen has been active in public zheyatelnostyu and fighting for the rights of the Eastern women, goes to humanitarian missions and organizes charity fundraising for refugees. This woman is admired not only the beauty and style, but also the fact that really changes the role of women in the Arab East. There can be long crumble epithets in the superlative degree, so it is better to go for style and viewing photos.
Rania in her wardrobe combines traditional Arabic dress and trendy western clothes. Her favorite designers - Elie Saab and Armani. In 2003, the queen received the unofficial title of "Queen of Elegance of the world 2003" by the results of the annual survey of Internet magazine «Hello», beating model, actress and socialite around the world. From its breathtaking evening out, but in a white business shirt or bold military-casual Queen Rania does not look worse.