One of the most popular attractions in France, is the castle of Mont Saint-Michel.
How often do you see a monastery on a rock sticking out of the water depths.
It looks stunning.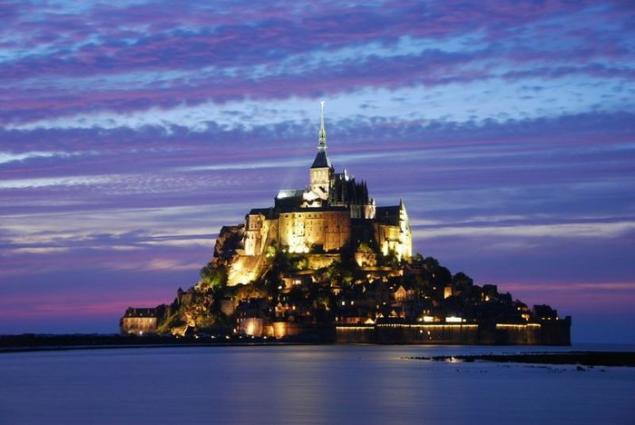 City on the island there is a 709 years. Currently it employs 80 people. Since 1879, the island connected to the mainland by a causeway. The island is a granite formation of about 930 m in diameter and a height of 92 meters above sea level. Mont Saint-Michel is known Benedictine Abbey, built in the 11-14 centuries.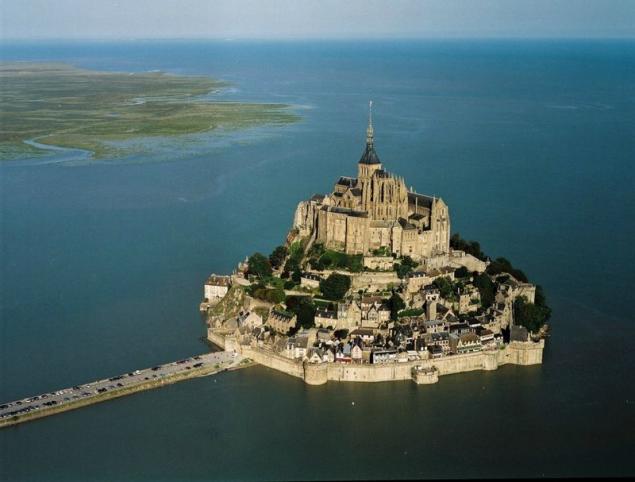 At the top of the cliff, at a height of almost 80 meters, rises to the sky walls of the ancient abbey, but at the end of its spire, located at an altitude of 155, 5 meters above sea level, stands the golden figure of the Archangel with a sharpened sword. Mont Saint Michel is protected on all sides by the sea and only a dam length of 2 kilometers long, connects the mainland with the island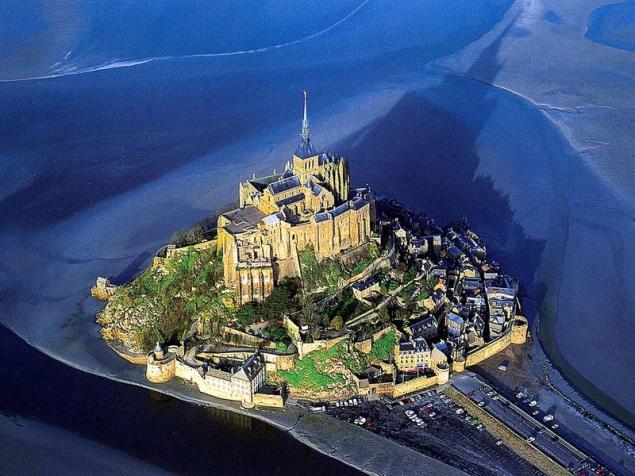 Victor Hugo was so much impressed by the Mont Saint-Michel, which called him "Pyramid in the Ocean"
Abbey of Mont Saint-Michel - the most visited area in France after Paris. Due to the territorial jurisdiction of this unique corner of a dispute between two area - Brittany and Normandy.
Nevertheless, it is assumed that the boundary between them is carried out by traveling in the coastal sands of the river Couesnon, indicating not in favor of Brittany. On this occasion, there is even a French saying: 'Couesnon was crazy, so Mont Saint Michel found himself in Normandy ".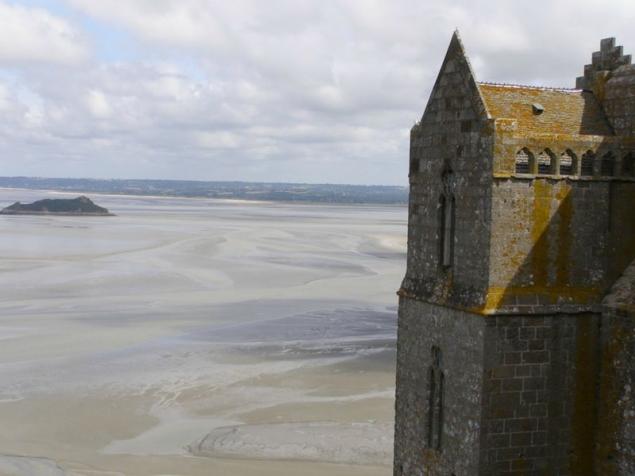 Entrance to the castle originates from the Royal Gate. From inland stretches only street - Grande Rue. The tiny, almost toy houses XV-XVI centuries, zhmuschihsya to each other on both sides of the street, in our day and cafes, restaurants, hotels and tents with a variety of souvenirs.