Donna Simpson of New Jersey, the United States is actively trying to become the fattest woman in the world
- For this it uses up to 12,000 calories a day. Now the 42-year-old Donna weighs only 273 kilograms,
but cherished dreams of 450 kilograms.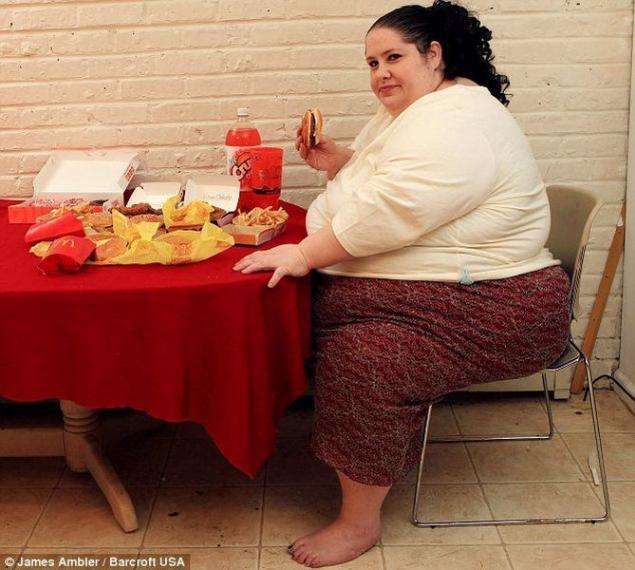 On the Internet, anyone can see the money as Donna dinner. This website gives her about $ 2,000 net earnings per month, almost covering the cost of food. "I love food, and people love to watch me eat - says Donna - It makes people happy, and does not harm anyone. I will get better and more beat the world record! ". Civilian husband, 49-year-old Philip does not want Donna grew thin. On the contrary, he encourages her to recover even more. Donna and her boyfriend met on a dating site for people with more weight. Philip - a big fan of fatties, despite the fact that he only weighs 68 kilos.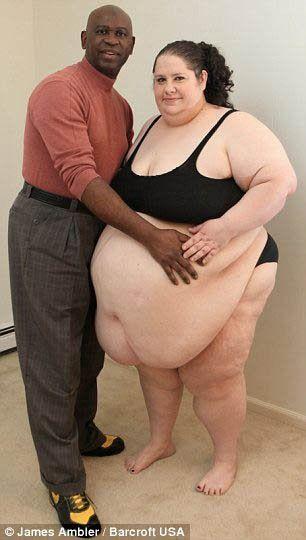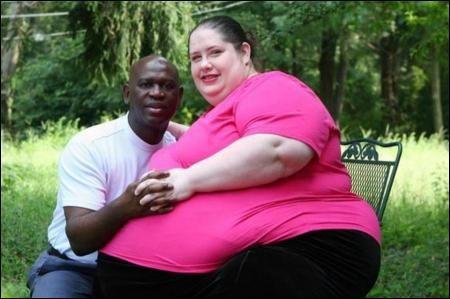 Donna, who wears a dress size XXXXXXXL, can not pass a hundred meters, not to sit down because of shortness of breath. Not to walk on its own feet, she even bought a special mobile scooter.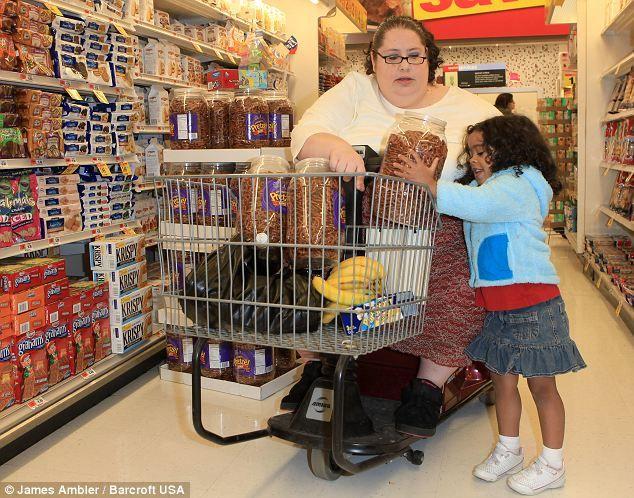 When this woman insists that she is absolutely healthy, feels good and overweight does not bother her to live. Instead, it argues that losing weight due to household chores. "For my daughter can not keep up, and because of this, my weight goes down," - she told British newspaper The Daily Mail.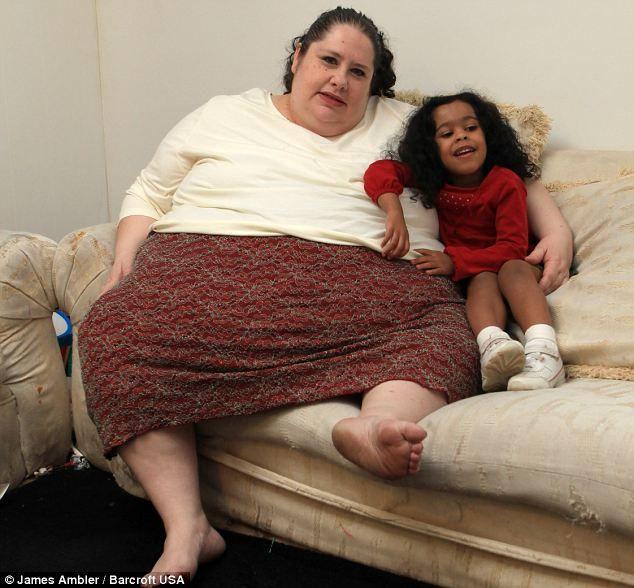 via radulova