All we wanted to ride in a Porsche or even a convertible Mercedes. Who would not want to sit down every morning in a luxury convertible, drop the roof and rush about their business through the urban jungle in sunglasses? Or maybe you do not want to enter into the turns with a slight skid the rear axle and unloaded "muzzle" on the rear wheel drive coupe?
But the reality brings us back to our wagons and sedans with fuel efficient engines and large trunk. Although if you are single and young, then you still have the opportunity to buy "a car for the soul" - children in kindergarten and the mother to the country does not need to carry. Do you think it's expensive?
PS: friends, and some of you car is a car "for the soul»?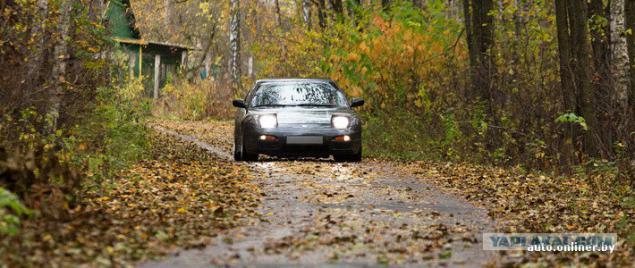 10th place. Volkswagen Golf Cabrio 2000.
Car Volkswagen Golf has always been considered a practical family car designed for the mass and availability. Almost all the generations of this model are of high quality and good maintainability. However, we expect from the usual (not GTI or R) Golf emotions - all the same what to expect when MTZ start making sports cars. And if you have no money for "charged» Golf, but really want this model, you can look at the gig.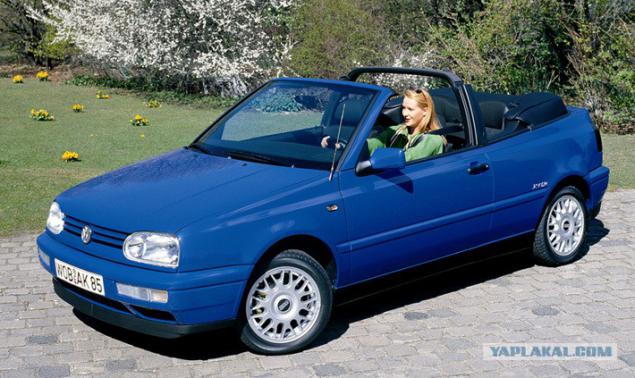 Up to 10 thousand dollars in the market, you can find third-generation Golf Cabrio. Upcoming hatchback versions usually have 1, 2 or 8-liter engine and good equipment. Tear the rubber at the traffic lights are unlikely to be able to, but get on a hot summer day trip a lot of fun - completely. In Belarus gigs all model years attracted the attention of more than "become familiar» BMW X6 and Porsche Cayenne.
9th place. Toyota Celica 2000.
The latest generation Toyota Celica for sale we have only 1, 8-liter petrol "four". Acceleration - far beyond 7 seconds. In general, not a sports car. But the soul warming is. Rulitsya interesting, and looks spectacular. Unlike its predecessors, Celica VII is not produced from open bodies (unique pick-up Toyota Celica Cruising Deck and convertible concept does not count) - just a coupe.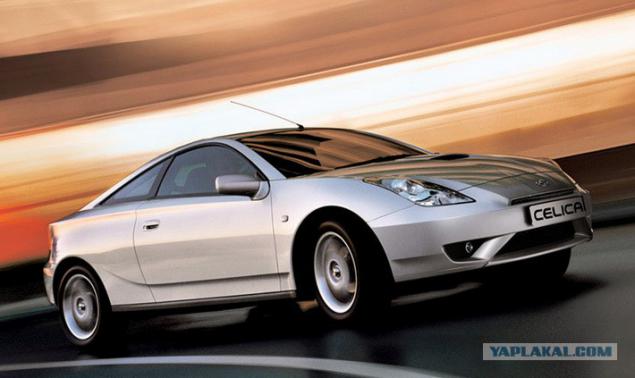 Power petrol "four" for Celica varies from 143 to 192 liters. p. Masthead meet in Belarus difficult. But base - on each parking lot. In principle, for 10 thousand dollars, you can find the fifth or even fourth generation Celica in perfect condition. In such machines the old year of manufacture is not always a disadvantage, as the previous generation of this model is even more interesting than the last.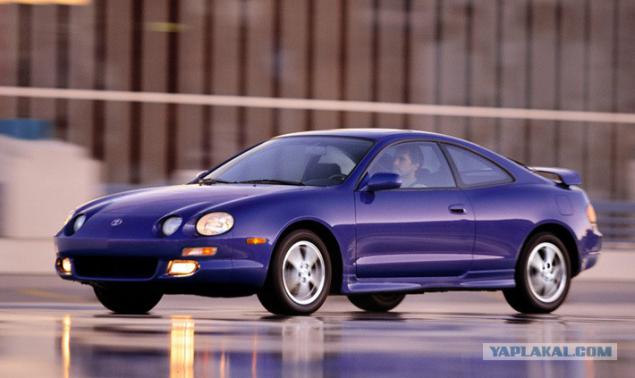 8th place. Peugeot 406 Coupe 2001.
In 1997, the Italians presented Peugeot 406 Coupe. Yes, it was the Italians - the creation and production of machines involved in the company Pininfarina. The car is built on the platform of a sedan 406, but differs from it in virtually every body part. Unlike other Italian coupe (eg, Alfa Romeo GTV), in the 406 Coupe can fit five of us. Behind, of course, is not the most comfortable place, but they are.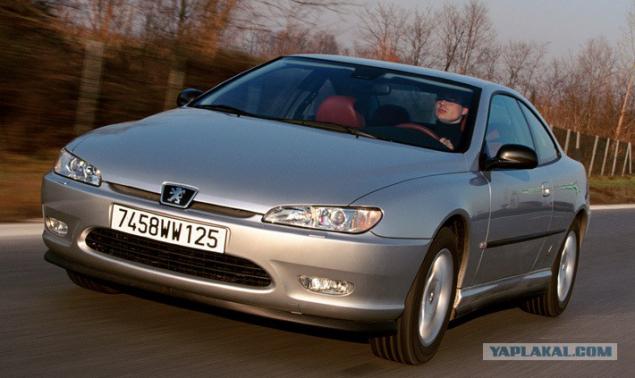 We have on the market price of "dvuhdverku» Peugeot start at 6, 5 thousand dollars. Almost all items are equipped with 2-liter gasoline engine (132 hp..). Occasionally you can find diesel (2, 2 liters) and gasoline V6 (3 liters). 406 Coupe with a 4-cylinder engine goes "sluggish" - more than 10 seconds up to a hundred. If you love "imbedded" - look for the 3-liter instances. The vast majority of cars are equipped with the "mechanics" five steps.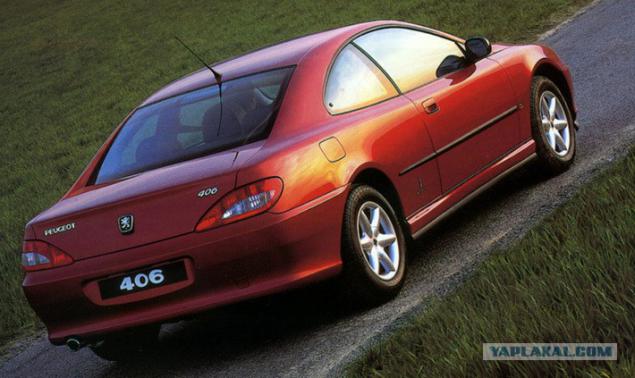 7th place. Opel Astra Bertone 2002.
Another non-Italian car, which is being developed in Italy, is a second-generation Opel Astra coupe and convertible. Today, meet such a machine on sale, you can easily. As in the case of Peugeot, Italian Astra has neither a common body parts from the German.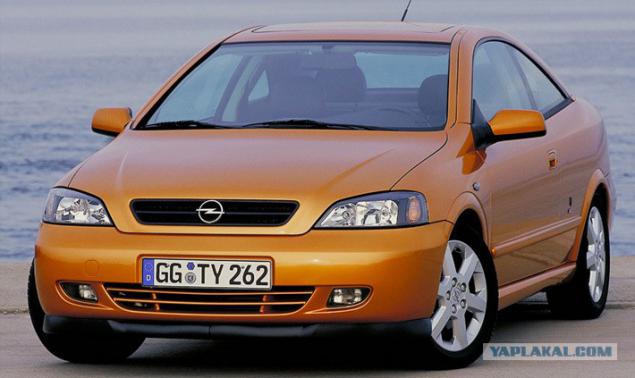 The base engine for the Opel Astra Coupe / Cabriolet is 1, 6-liter petrol "four", which develops 103 liters. p. Press in the back seat is not. There was also a version of the OPC (200 hp..), But for 10 thousand such can not buy. The most popular models we have are 1, 8, and 2-liter engines. The whole "soulfulness" coupe ends on appearance. So that fans should look for romance convertible.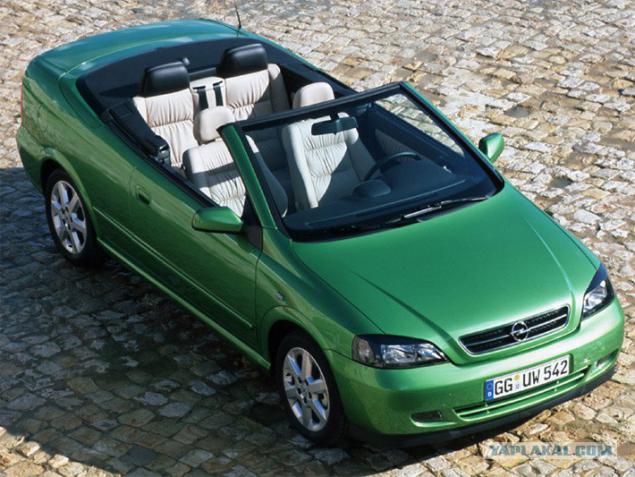 6th place. Mitsubishi Eclipse 2001.
For 10 thousand dollars in Belarus can buy another interesting coupe - Mitsubishi Eclipse penultimate generation. These vehicles are often equipped with 2, 4-liter petrol engine capacity of 150 liters. p. Drive - front only. Given that most of the last two generations of Eclipse came to us from the United States, you can often find a version with automatic transmission. Sometimes the sale occurs, coupled with a 5-step "mechanics".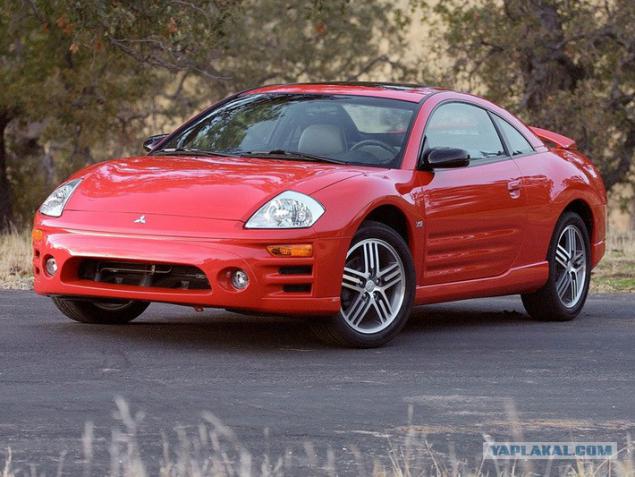 If you ask for, you can find Eclipse convertible in about the same money. By the way, the second generation model (1994-2000, at.) - Also a good option for those wishing to get an interesting car for a relatively small amount. This machine became famous after the film series "Fast and Furious."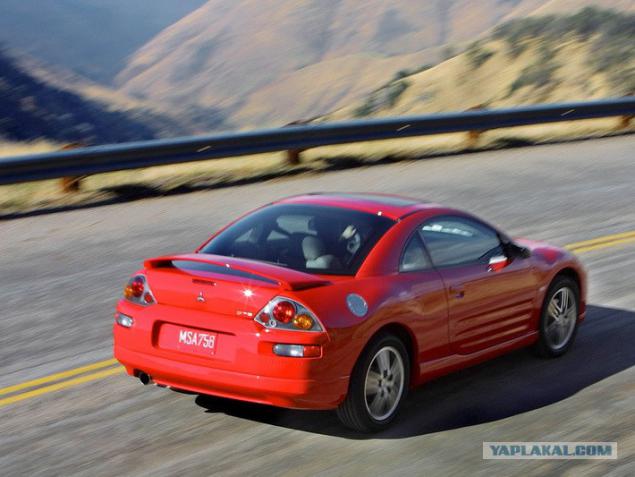 5th place. Honda Prelude 1997.
The top five in our top 10 opens Honda Prelude, which was produced from 1996 to 2001. Sales of these vehicles is not very much, but, as a rule, the owners very well follow. In general, the front-wheel cars of the last century, which give such a sensation at the wheel, as the Japanese coupe, quite a bit.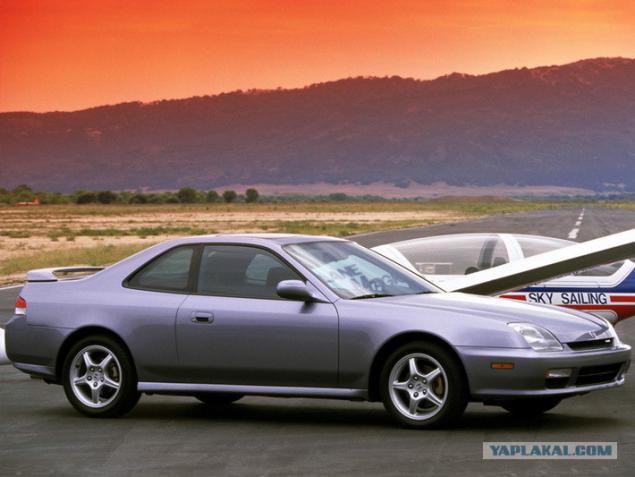 In our market are mainly represented by a 2-liter Prelude. But if you need a drive, look for 2, 2 liters on the "mechanics". Dispersal of such a machine - about 7 seconds to 100 km / h. However, fuel consumption can be close to the mark of 15 liters per hundred. Yes, and a lot of potatoes not load - the trunk of 284 liters. Although why young soul potatoes? It feeds on emotions. And fast food.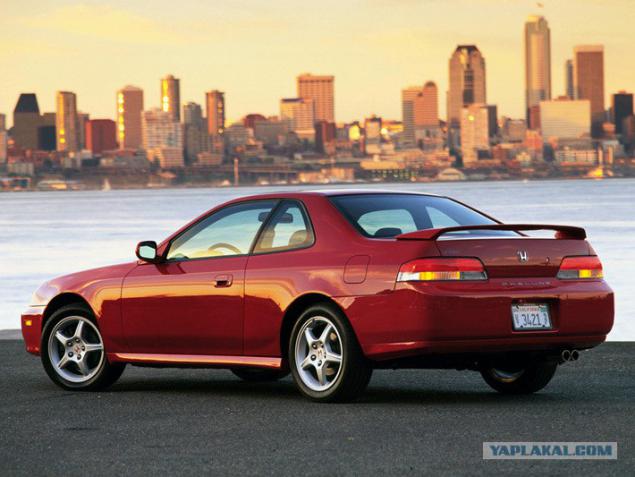 4th place. Nissan 200SX (year - a find)
Never ask the owners of such cars as the Nissan 200SX, about the year of issue. This is the last thing that excites enthusiasts who buy rare coupe with rear wheel drive and turbo. It is better to ask, where is found. Sales 200SX rare. But to sell the model even more difficult than to buy. In our country, not many people are willing to pay the price of 8-year-old Peugeot 307 for the close coupe, whose age is approaching 20 years.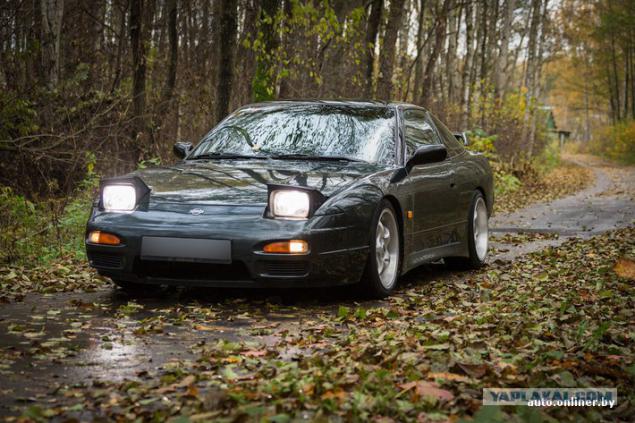 200SX installed on the 2-liter turbo engine that develops 200 hp. p. With the "mechanics" such car from zero to hundreds of 7, 5 seconds. But almost all "have lived" up to the present day instances repeatedly finalized and issued to 300 liters. p. Any 200SX in perfect condition may be involved in an auto show.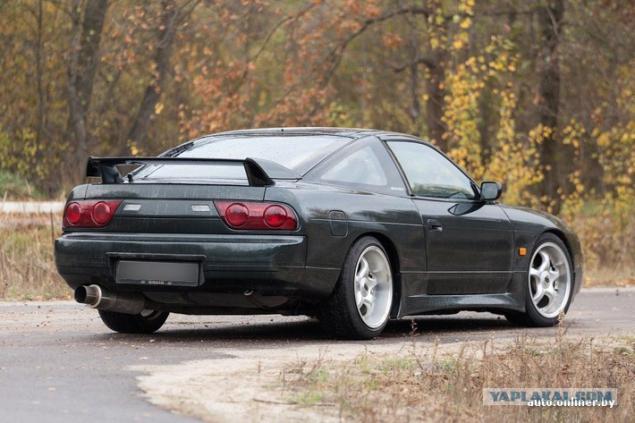 3rd place. Subaru Impreza 2001.
Surprisingly, the "bronze" in our ranking was not convertible or roadster. And not even a coupe. One of the best cars "for the soul", which can be bought for 10 thousand dollars, is the second-generation Subaru Impreza (2000-2008 c.). The machine produces a sedan and wagon. Both look good.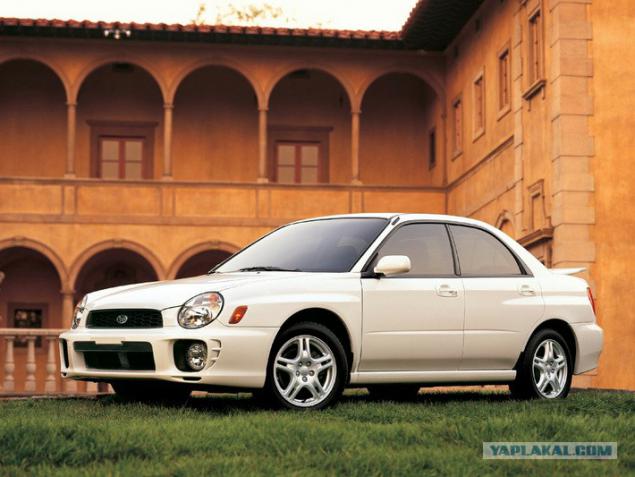 And going Impreza, too bad! Permanent all-wheel drive and excellent engine makes this car even more drayverskie than some BMW (will not point fingers). If there is no money in the WRX, look for 2, 5-liter Impreza. The machine is sure to delight both the "mechanics" and the "automatic". Incidentally, this is the only model in today's top, which can be called also practical. A version of the WRX STI - is generally a family sports car!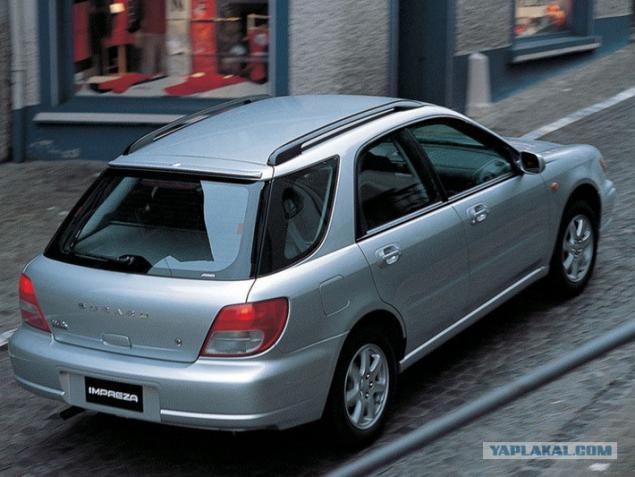 2nd place. Mercedes CLK 1998.
If you want to buy a quick and comfortable coupe with rear-wheel drive, you need a Mercedes CLK c compressor motor. However, for 10 thousand you are likely to get the car up to 2000. But the power is almost 200 liters. p. and a good pickup baseman ensure you enjoy every trip.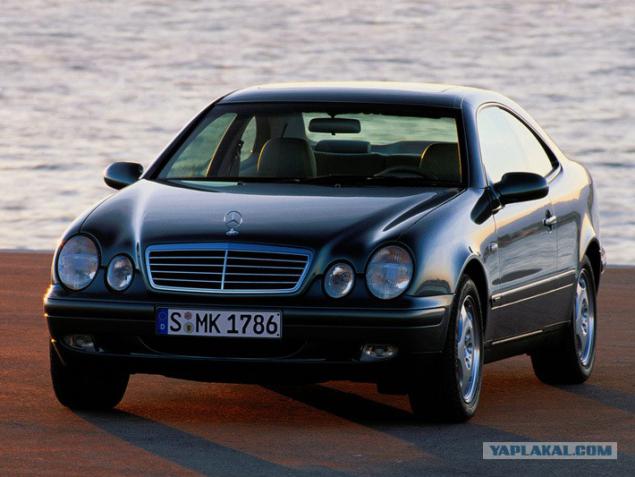 If you wish, you can find the same CLK Cabriolet model years, but he's a fairly rare. If you do not object to accelerate to hundreds in 12 seconds, and can look to the usual "aspirated". Well, if you have a very important good "anneal", then look for a CLK430, a version of AMG. Only the designated amount will have doubled.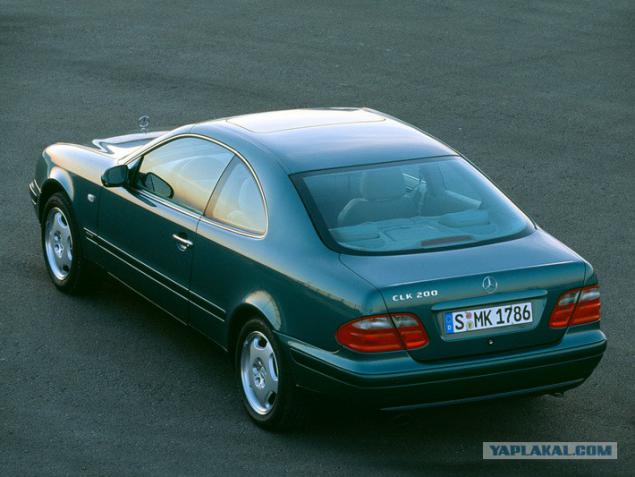 1st place. BMW 3-Series to 2000.
If the reputation of the "favorite cars is inadequate" does not scare you and you just want to rear-wheel drive car with excellent handling, go to "Avtobaraholku" looking for BMW E46 or E36. Desirable - Coupe or Convertible. However, the market is full of "dead" copies of which almost did not watch. Although due care "troika" will serve you faithfully for a long time.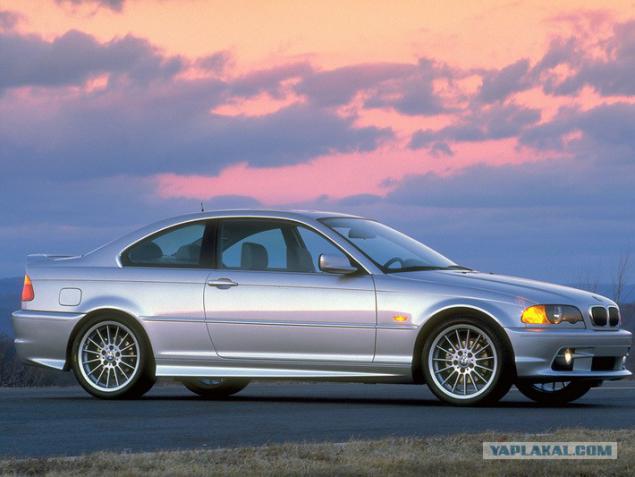 For 10 thousand dollars, you can find a simple version of the E46. Most likely, it will be 1, 2 or 9-liter cars that at the next traffic lights "punish» Ford Fiesta 1, 0 EcoBoost. Confuses small volume? Then it is necessary to report any money, or looking for a car "older» - BMW E36 in good condition with engines "under three liters" in Belarus missing. And they just fit us on a budget. Most importantly, spend a good diagnosis before buying. And do not forget about the "turn signals»!
source