The construction of the house, as you know, the process is lengthy and costly, and many prefer to buy ready-made structure, but in this case you are losing, losing their individuality. Before you buy a finished house, you should think how to build a cheap house with his own hands, and so expensive construction. The cost of a house depends on many factors, and that the cost of building materials, the prices of services specialists and more.
To save money when building a house will help the new technology
of modern construction market tested different construction technologies, and that their choice should be given special attention. Some time the unquestioned authority enjoyed brick house, a project which may take into account any detail, a brick house can take the most intricate shapes. Besides, the brick house is warm and often superficially attractive, but among the significant drawbacks of such structures is high cost and big time construction. Today there are a large number of technologies allowing fast and inexpensive to build a quality home. This applies to construction and finishing works, therefore, the choice of technology you should be given priority.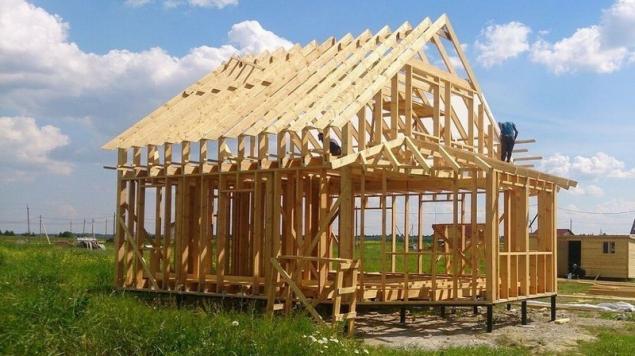 In the construction of brick buildings used heavy construction materials, and this increases the workload as a result, the Foundation make more powerful what also takes a lot of time and money. The same applies to houses built of building blocks and cinder block. Perfect substitutes for such materials can be concrete blocks and aerated concrete having low specific weight and not rugged. In such houses are also warm and cozy, but construction costs differ significantly, and it is connected, including, with no need to use special lifting equipment. To build a cheap house, using a technology frame construction, such houses are erected within two to three months, while there is a good opportunity for redevelopment, but the appearance of frame houses often inferior to brick houses.
The selection of a contractor, or how to save money when building a house
If you were engaged in the construction, can significantly save by using their construction skills, because professional services are not cheap. You can build a house inexpensively, even without such skills by connecting simple logic. To build a house for permanent residence can be expensive, using the services of an integrated team or construction company offering construction services in the complex. It is much cheaper than finding a technician to perform work that requires certain skills. Integrated construction is the ability to save on building materials. Short-sighted site owners try to make the purchase yourself, but you should know that construction crews are wholesalers of building materials are offering substantial discounts.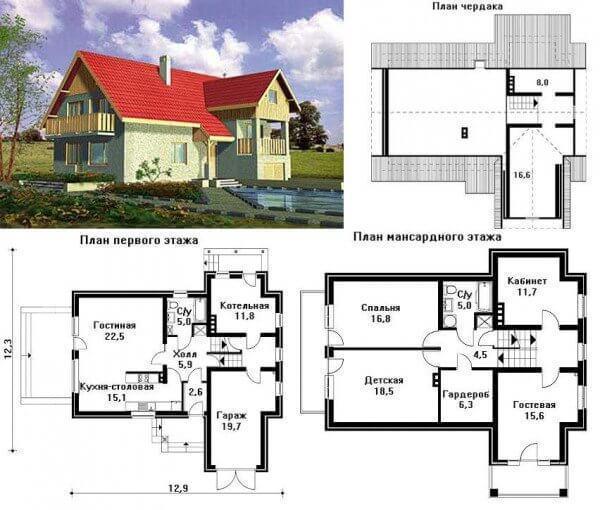 Project house: a model or individual
to Build a residential home budget will help the project. It is essential to save you, as it turns out, without ordering costly own project, different personality, and taking advantage of ready-made proposals standard projects. If you want to build the house themselves inexpensively, try to use more simple shapes. In this respect, it is important to decide whether you need a basement under the house. Besides the obvious advantages, the construction of such houses more expensive by 15-20% and to talk about how to build a cheap house with his own hands is no longer necessary. Besides, the dampness of the basement adverse effect on the Foundation, considerably reducing the term of its fitness. To build cheap suburban house, also refusing the construction of a balcony.
It is important! To save when building, equipping attic. It is not expensive and the living space is increased significantly!
From which to build a house inexpensively
, the Choice of building material is the most important moment, because the construction materials are already expensive, are constantly increasing in price. From which to build a house cheaply and efficiently – a question asked by many developers. To answer on it hard, and it all depends on your preferences. If you prefer natural materials, and anything not yet invented real tree, try, for example, to replace solid wood in natural wood materials such as glued laminated timber or material that uses sawdust and wood shavings. Popular home made of natural stone, and a lot of expenses, considering the cost of the material. Replace it with artificial materials that mimic the structure of the stone and other building materials.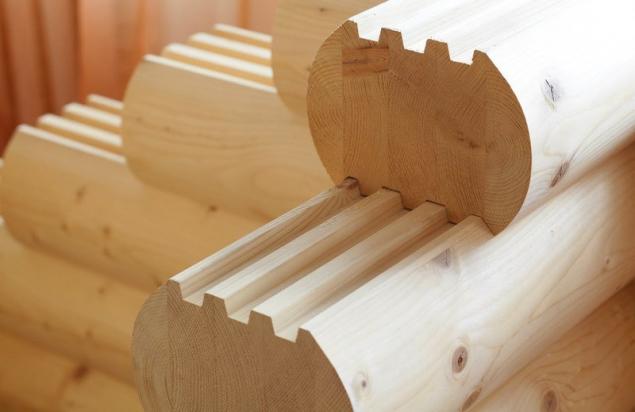 Save on things from
Saving on the construction of the box house, you can continue to save by doing the finishing work. The cheapest option of finishes of the facade, for example, is the use of acrylic and silicate plaster, which is much cheaper than the cost of natural stone, facing brick and other materials. If you live in the European part of Russia and the construction has given sufficient attention to the insulation of the house construction, do not overpay, installing expensive double-glazed Windows. If your house is not near the noisy road, it is sufficient to install the simple Windows. Do not get carried away and expensive hardware.
We have offered only the most popular ways to save money when building a house, but there are plenty of options, so starting construction, you must do a thorough analysis. Logical thinking and patience will help in this, and your house is not only cheap, but also quality. published  
P. S. And remember, only by changing their consumption — together we change the world! ©
Join us in Facebook , Vkontakte, Odnoklassniki
Source: www.workerstroy.ru/kak-postroit-nedorogoj-dom-svoimi-rukami/