Alexander Shlemenko - mixed martial arts fighter, the reigning world champion. We offer guided tours on the same day of life, which coincided with the preparation of an important battle: Alexander will defend the league title Bellator middleweight champion. About what he is, the way a champion, read on.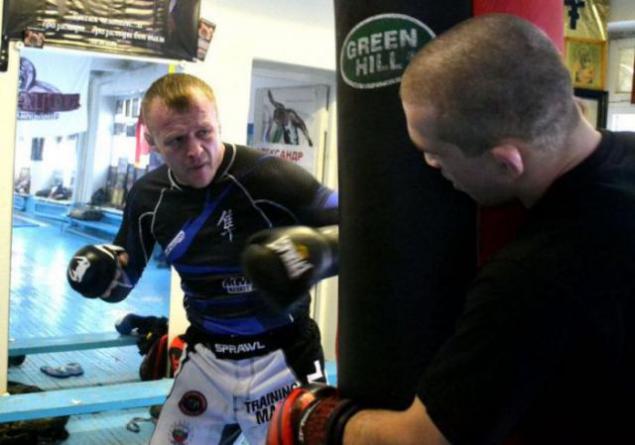 - My day - this awakening, a walk with the dog and the morning training from 10 o'clock.
Tuesday, Thursday, Saturday - training in the hall. Monday, Wednesday and Friday - home workout, a walk in the snow - well, it is my personal, I like it - said Alexander.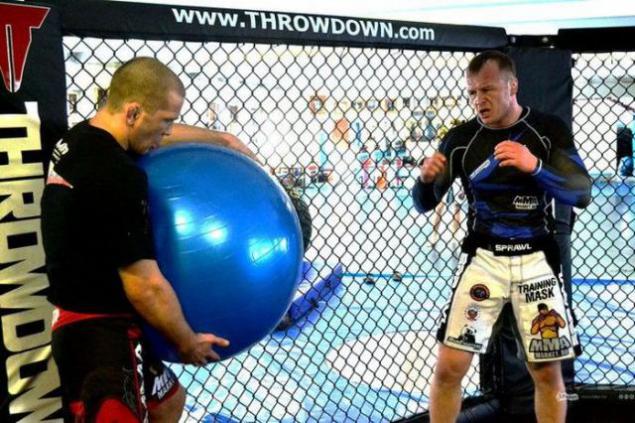 Home Training involves a walk. Unusual, one might even say, a real Siberian walk through snowdrifts. Residents of the northern regions of the country will realize how physically difficult to overcome the snowy dunes. It is obvious that this activity in the early morning - a good way for an athlete to cheer and warm up before exercise. But this is not the only feature of the revival of Alexander - a walk he always does with his wife. In the words of Alena husband literally "plant" on its "snow Promenade».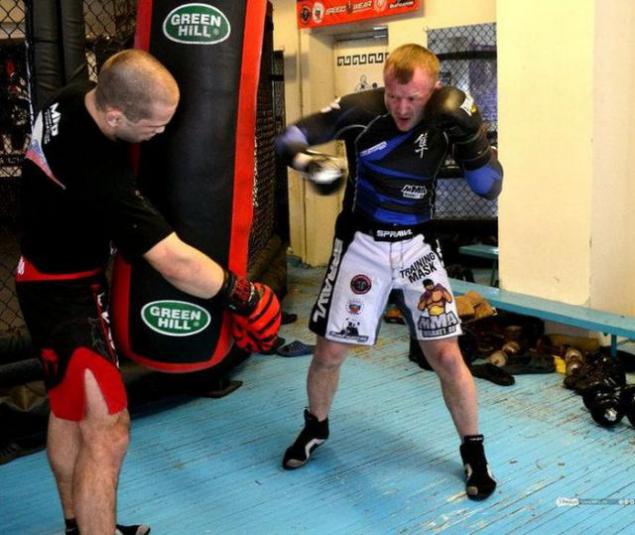 Typically, training Alexander divided into two separate groups. In the first focuses on the development of endurance. As you know, this work is ongoing. The second group is specific, so it includes the work to prepare for a specific opponent.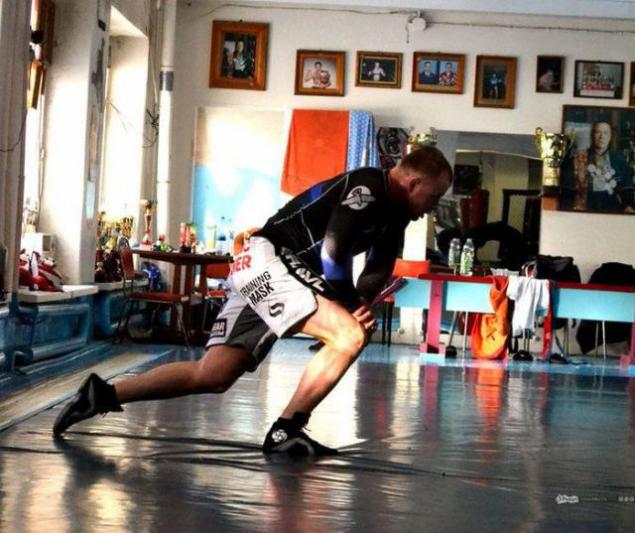 - It is very important for our fighters of mixed style is functional training. And here we are working to ensure that we had a lot of stamina in fights. This hard training. Right now - this is Circuit Training - CrossFit. Aimed at the development of the respiratory system and explosive qualities. All exercises are performed with maximum force, maximum speed and maximum break - shared "Storm" between the regular series of exercises.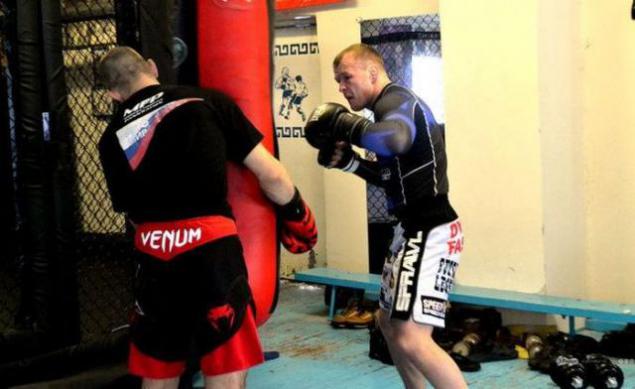 "I am my own coach," said Shlemenko to a question about coaching in preparation for battle. Specify that Alexander Shlemenko in 2006 graduated SibGUFK. Also it has enough experience not only for their own training, but also to be a mentor of two eminent men - Alexander and Andrew Koreshkova Sarnavsky.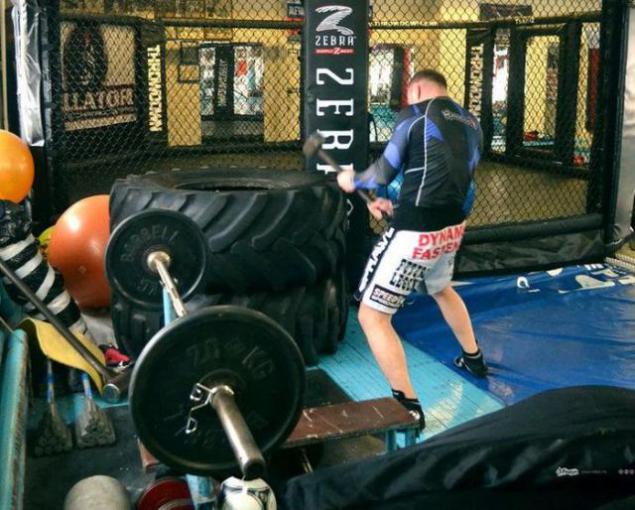 Before Alexander immerse themselves in training, he has revealed a little secret - the instruction.
- I always tell everyone - "Not one step back." I try very fit, only go Vered and develop. Do not do anything that will slow down and pull me down. My setup before the fight - to win by knockout. Every fight I try a knockout win. And as quickly as possible. Fight hard, I do not want to tolerate. And wait for the opening of a second breath when already tired. Therefore I try to tune in to the victory in the first round - such a setting shared with us Alexander.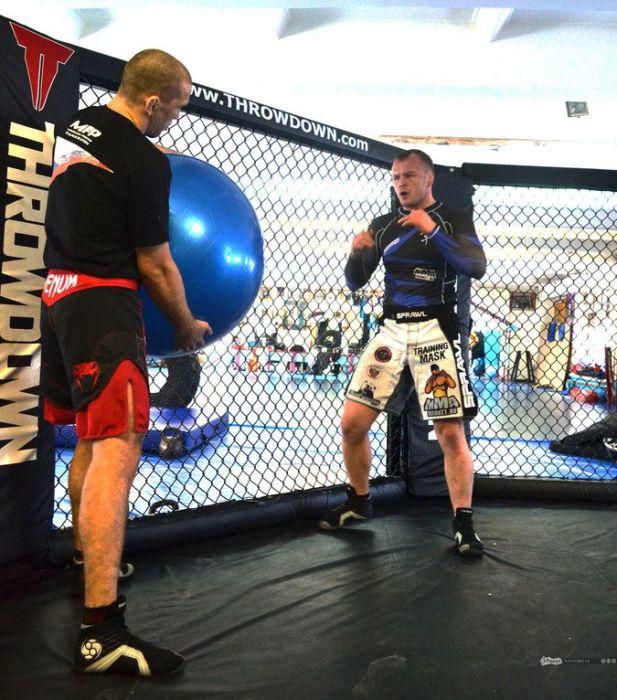 From the conversation with Alexander and his wife it became apparent that Shlemenko family life - it is a sport. Grueling training and preparing for each specific fight occupy most of the life of Alexander. All his spare time - and this is usually a half hour lunchtime, evening and a single output, the champion spends with his wife and daughter. "Now after a workout, I go home, have dinner, and is likely to go to bed, well or play with my daughter," - said the athlete.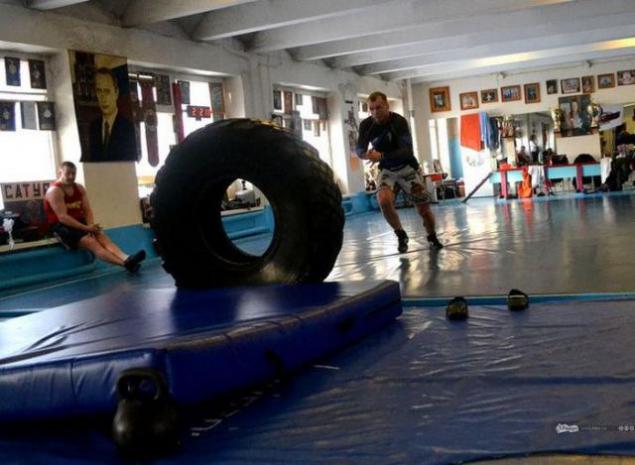 Note that Alain and Angelina as possible are present not only in the battle, but also in training their husband and father.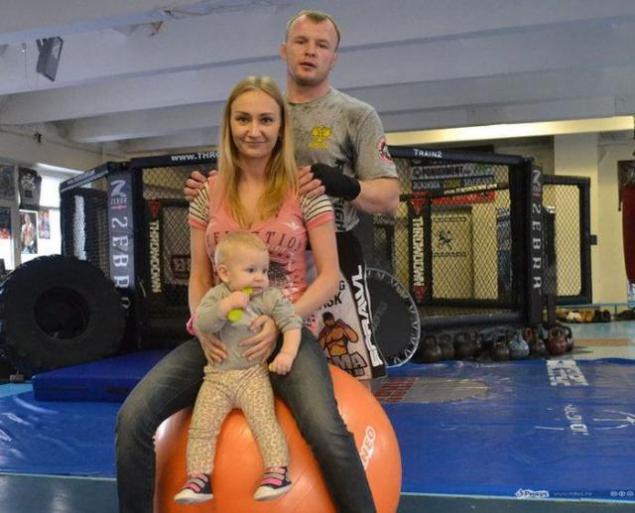 - We do not have this, so I purposefully supported her husband and gave him some advice or guidance. Best of all - do not touch the topic of the upcoming fight. I always watch the fights, I can not watch. If before the fight we are far away from each other, Sasha never not talk to anybody but me. Perhaps it's our little tradition - said, smiling Alain. It is also noted that the preparation for the fight will be in America, where the family and go Shlemenko in the coming days at full strength.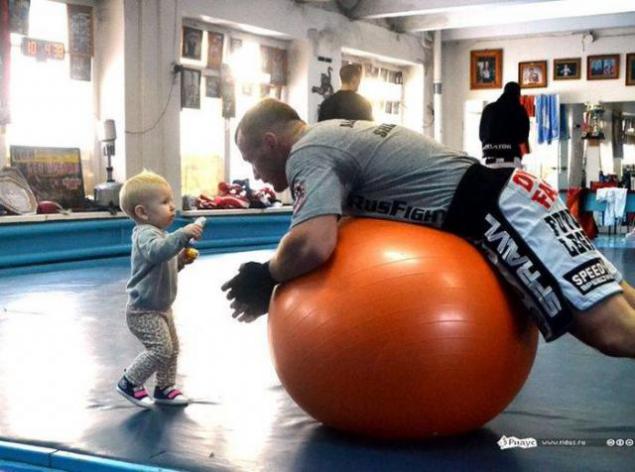 While we were talking with his wife Alexandra, little Angelina, armed with a voice recorder, actively took his own interview with sparring partners of his father. The little girl in the gym feels quite comfortable, and the athletes who fight around it is clearly not confuse. In between exercises, Alexander tries to devote a couple of minutes to the child.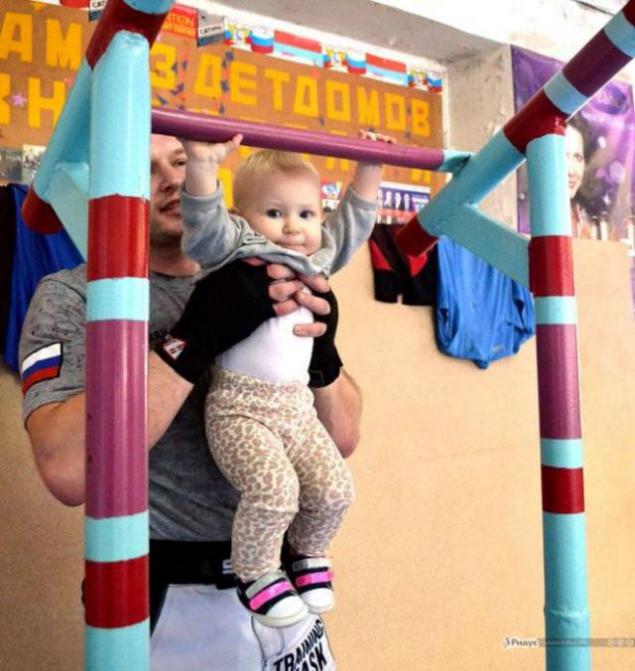 - Angelina we give in rhythmic gymnastics. But after we watched performances in figure skating at the Olympics, and began to think about this sport. But still more inclined to the gym. She's very active, and this energy need somewhere to direct. Therefore, in the future, the daughter of the sports we have no doubt - told us their little secrets Alain Shlemenko.
That's how we were able to communicate with the sports family Shlemenko. Which is a great pleasure to share with us one of his normal days on the way to the championship Alexander.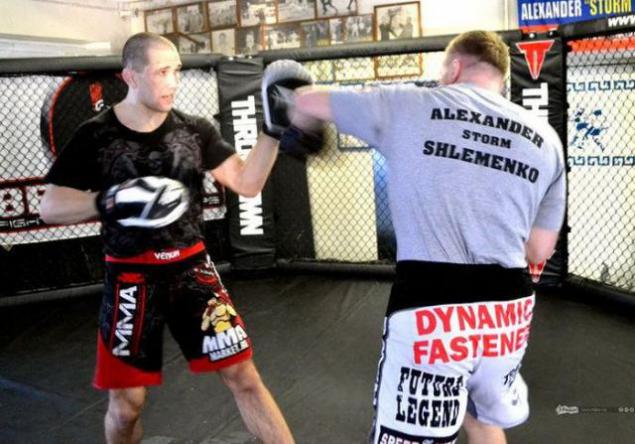 From