Hello! My name is Tom, I am 18 years old. I live in Moscow Region (Pl. 47 km) and worked as a courier in Moscow, the online store for 4 months ... I often travel on the trains ... Soon I was fired from the job, and is the story of one day in the autumn of my life. Photos taken with your phone! Still dark outside, but the Service has worked and played radio
19 photo source here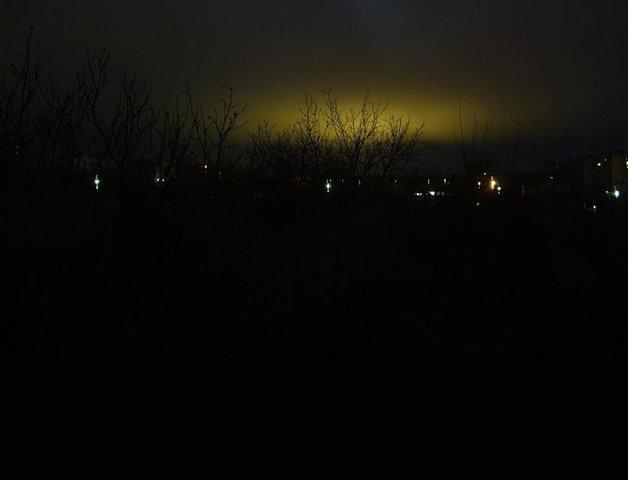 02
03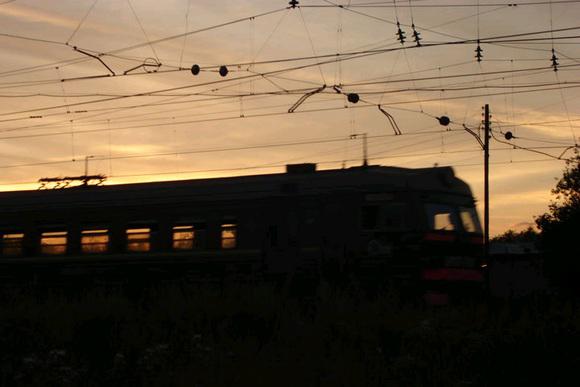 So ...
05.30 Lifting October morning!
05.31 Breakfast
05.45 Out of the house with the aim to catch a train (Golutvin 6:05) to Moscow ...
06.03 I'm on a platform among others sleepy, angry and mёrznuschih people ...
06.04 Good "green snakes" ... Well, great door stop right in front of me ... And they are not functioning properly, do not open and close in the second car, too ... I guess the night someone tried and did not have time to fix more.
Well, faster, faster stomp to the other door.
06.05 Let's go ...
06.32 The fight in the car. I turn to another ...
06.35 Stand Lyubertsy-1, waiting for something too long ...
06.43 leaves the Lyubertsy-1, as it turned out in dress waiting for the next car (from which I moved) ...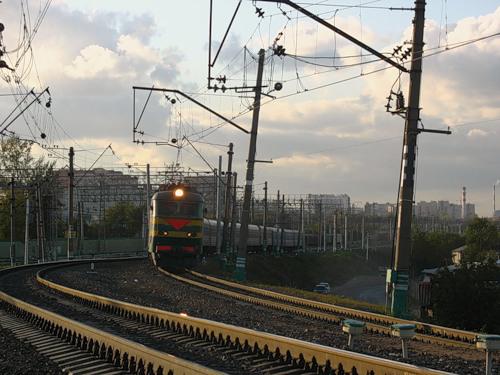 Hooray! 07.03 I am in Moscow, Kazan Station greetings to you!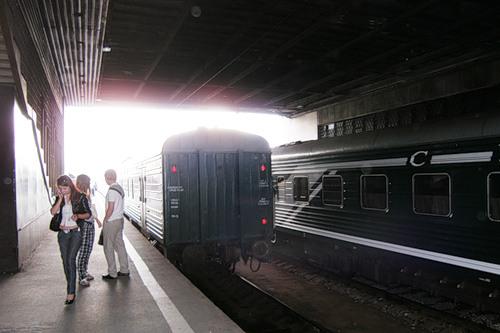 06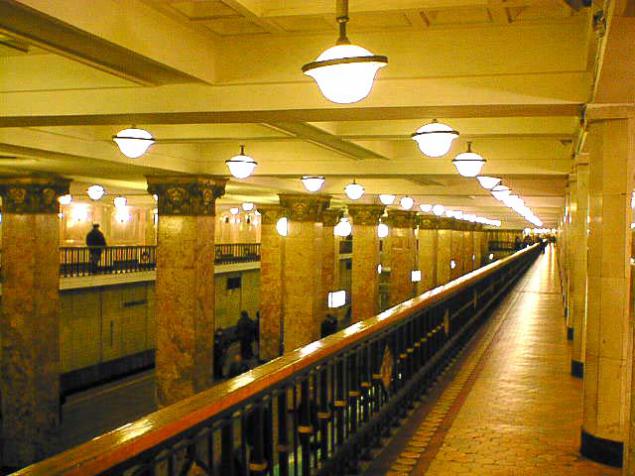 07.10 Metro ring and fellow faculty on the platform to see my identification.
...
07.50 I was on the spot at the entrance to the territory once the factory where they made something that now nobody wants even free. Then the office of the company where I work.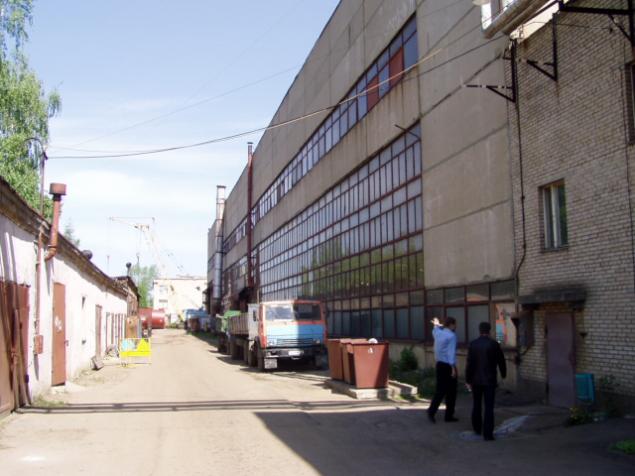 10 minutes on the territory of jumping over puddles and dodging cars and I were in the office at 8.00 am as a bayonet!
Orders are already printed and ready, box tv are in packages.
1.Fotoapparat the cheapest (expensive is no longer delivered in such a way - it is dangerous) and SD-card on Bauman.
2.Zaryadnoe device Kursk as well that next.
And third ... Vykhino, TV antenna ... What a fool ordered that he himself could not buy it in the economic ... And today Vyhino I was driving on the train.
No, I understand that ordering a camera online store, with a Auchan which is cheaper, it also seems very silly, but the TV antenna it's just ...
So until then, this and that ... In short, by 9:00 I just had back to the subway, at this time there is already overcrowded, and in fact I am a TV antenna. Like a fool.
This is a stupid TV antenna has sharp edges, these edges have broken through the package and threatening to scratch a solid portfolio of solid uncle who stands beside him and holding on to the handrail little finger (he wanted this show?) Reads Soviet sport ...
Well, that was able to get 3 seats vacant right next to me and until 3 thick aunt bustled repel each other, I took one of these places.
Here at once there somewhere grandmother and hung over me and began to pant heavily, thereby making it clear to her that I must make way.
 - Fuck you to ... - I said, mentally and pulled his cap low, because the grandmother had stooped quite low wanting to look under the visor of my cap ...
Here I have someone kicked on the sole of the boot ... I raised my visor and saw a man standing next to 30-years in the form of a security guard. What does he want, I can hurt him when he got an antenna?
 - Well give place to an elderly grandmother - a team he said, because of his shoulder popped out another guard as if in confirmation of the seriousness of the words of the first guard. Are they twins? And no, it seemed like ... But, can the brothers ...
I had to give way. Along the way, I caught someone protruding edge of the antenna, and did not understand who I still had to transplant and I pushed his way ... But the sediment remained.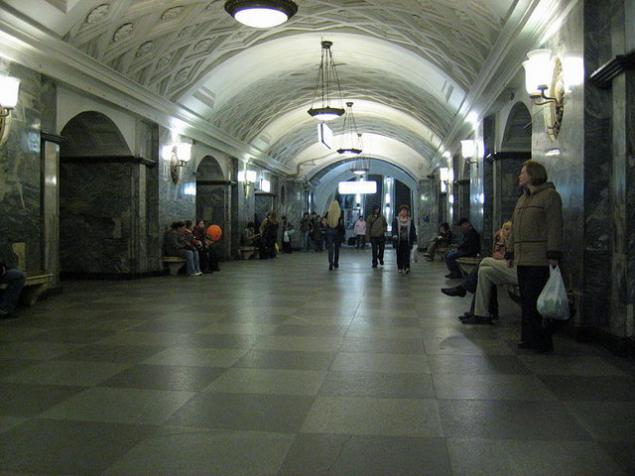 10.03 went to the Kursk station and headed for the address of the customer of the camera. At the entrance faced with a dog on a long leash that ran at me and almost bitten, elevator was not working, and the floor was 5 ... Well at least not high ...
The camera I took away boring aunt 50 years old, has long asked me how to use it and did not want to give money ...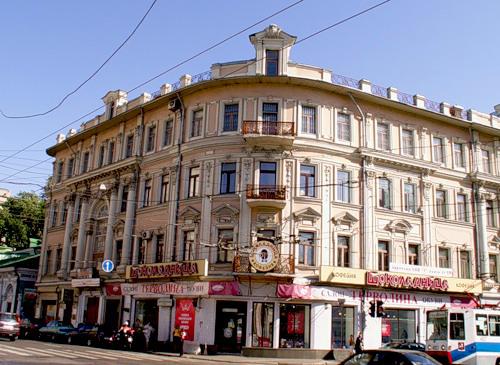 Only the sky was very blue and suddenly it began to rain ...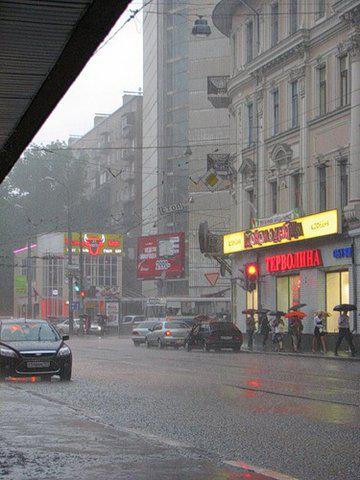 But the rain quickly subsided on Bauman and I came on foot, and not waiting for the bus, the benefit from the Kursk is not far away.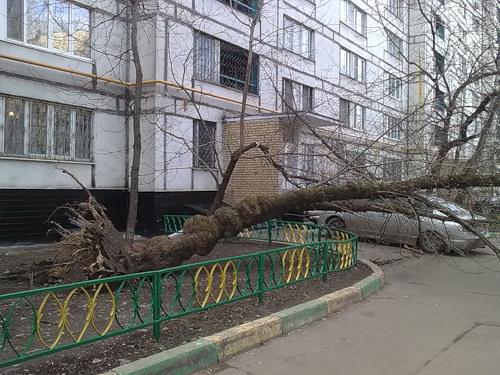 Call the phone in the order already standing at the door, and the client was a big conspirator and told me that he said is inaccurate address and after 25 minutes he will come to the subway and that I was there waiting for him.
I have been working in this job (butter oil) for 4 months (oh, how long ...), and at another time would have sent a nerd, but I thought up and decided not to resign themselves to do the problems, I agreed to wait for the metro.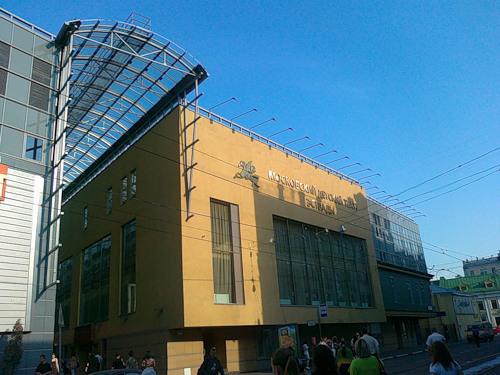 The sky is blue again - beauty ... I waited 25 minutes, as agreed, and 45! While wandering near the subway all the passers-by stared at the TV antenna that stuck out from the pack ...
12.25 remains one antenna, but I did not notice already become accustomed to it ... Well, I think has got everything, showing ingenuity call to say that the work I put everything aside from the antenna, and it delivered on the way home ...
14.00 I have the address on the delivery of the antenna, there is no answer on the phone specified in the order, the numbers I do not have apartments. I decided to wait half an hour, rather than wait and go to the store to buy a muffin and chocolate - eat ...
14.35 call again, approached the child and threw up ... scored again ... Well, finally, professorial tone I explained to a man (and it is just that "nerd" - order a dish in the online store can only be "smart guy") that a little time, that he was very busy, he is waiting for me already a half hour (after lying dog) ...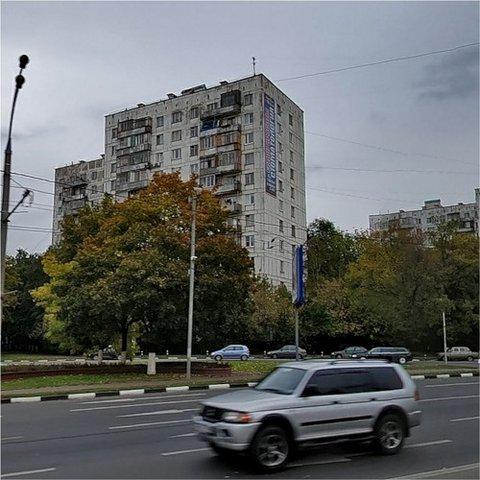 Okay, I go back to the address provided in the order and the body more homes properly specified, had to bypass two more quarters for some potholes.
All! Hooray got rid of antennas simultaneously listening to a long tirade buyer drunken peasant of average height with a malicious and stupid person, that he never will order or anything in our online store ... stupid and not domёk that we serve more than one online store as well more ... And it never occurred yet and that I have to spit on everything ... I quit and almost outlived itself such express delivery on the subway on the little things ... People umneet and buys, for example, Auchan (not advertising).
To back up to 16.00 dobrёl Vykhino, waiting for the train at the 47th.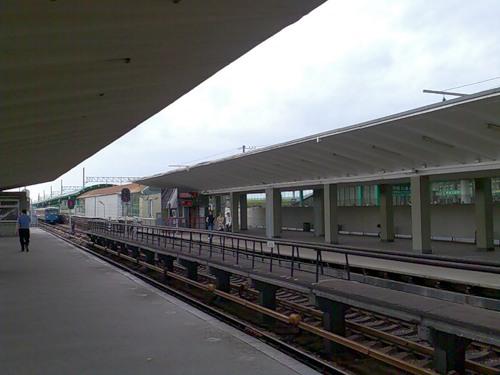 Near Uncle waiting with a thick belly, is very proud of his coat he is seen with a holster rezinoplyuem.
And I did not notice in the 17 hours-something minutes my elektrichechka prisvistela on the platform of the 47th kilometer, the sky was cloudy, overcast around the same person.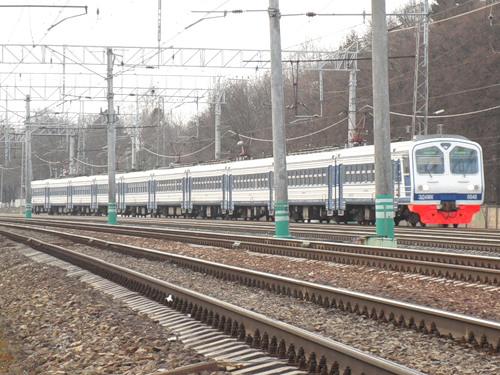 No, not like in Moscow, here it's different, a little different, more freedom and more space, but less than the range and people are like stray dogs.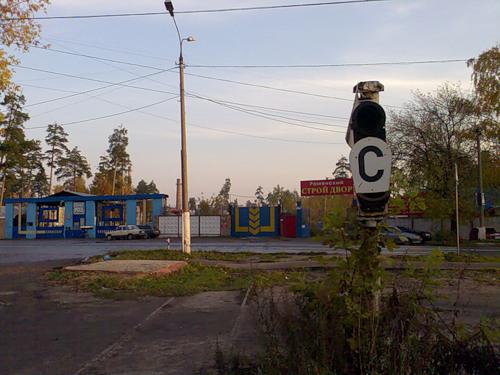 17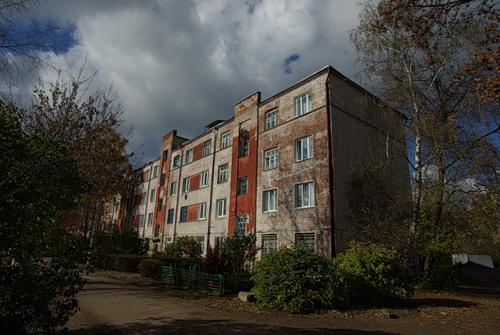 I myself like anyone not want to offend. The air is cleaner, that's for sure.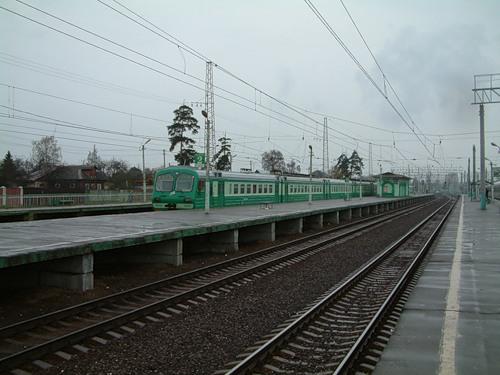 17.39 Bob met me at the gate and the house lights came on and had leaves on the street seemed to be nervous.
I went into the house and pulled a loaf of sausage from the refrigerator, Bob stood by and watched me ... fool him, I will not give him anything he probably now has more than once fed.
Still at work. And this is good! Warmed teapot, sёl bun with sausage and tea. He looked at his watch - 18:25, or something a little sleep?
Kick drove Bob on the street - let the guards, and he lay down on the bed in the room.
0.30 of the next day, I woke up ... My brother, his wife and the other members of the household for a long time at home, in a dream, I heard Bob barking in the street and then heard some talk, and that's thought to sleep for an hour, and slept 6:00 ... not ... get up so early it not mine ...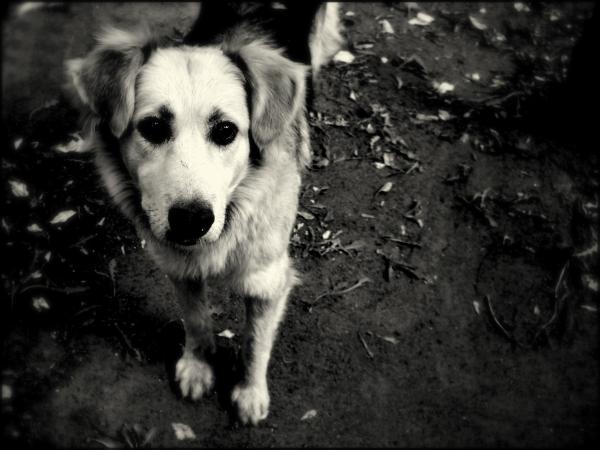 Source: