Svetlana from the village Gorodeya Nesvizh District (Belarus) famously drives a car, wearing boots, dresses and coats oblipochku with a slit in the front, which is envied by other capital girl students. At the same time, Svetlana Ivanovna 52 years and she says that in 50 years, life has just begun.
And I have no reason not to believe her, three years ago, she decided that with the growth of 172 cm 107 kg of live weight - and that is how much she wore on itself - it is too much, and decided to lose weight. Slowly but surely, no magic pills, exclusively through proper nutrition. Before you - the story of the transfiguration of the woman, to prove to herself and others that "bone wide, slow age metabolism, life in the countryside and" home, family, do not have time "- no more than excuses nice buried in a layer of fat on your sharp collarbones.
tyts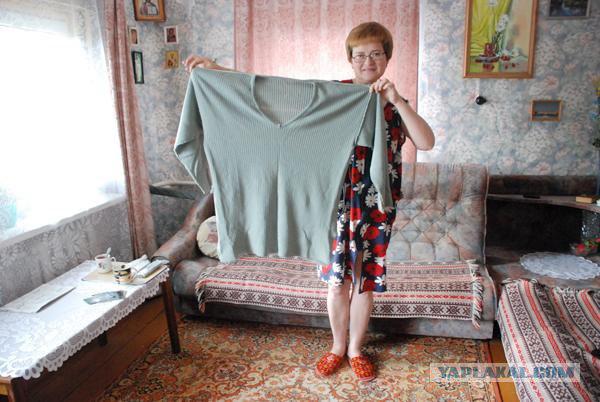 "Up to 40 years, women lose weight for the sake of beauty, but after 45 years, has health problems begin when the question of weight becomes an edge. My transformation began with a trip to the doctor, who found me a pinch of sugar (8 mg / dL), the initial stages of hypertension and low back pain. Cardiogram was also important. I've been experiencing pain in the spine and hip, limping. The doctors said that if I did not lose weight, I have dissolved and formed herniated discs of the spine, which can be both operable and no ...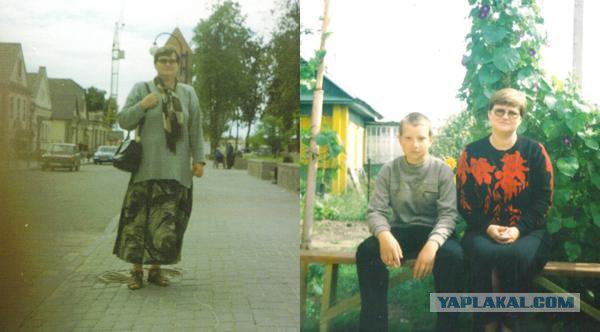 My mother is a doctor, so that the consequences of my omissions were evident to me. From that moment on I began to deal with them. I must say that for many years I see the program "Health" and will outline Malysheva. And there they are all sorts of projects, including weight loss. I went to their website, I responded to the questionnaire to determine skin type and start to follow the program, which looks something like this:
* To lose weight, you should eat, and 5-6 times a day. I eat very simple food: meat, fish, low-fat cottage cheese, yogurt. It excludes fat, flour and sweet. No juice with preservatives, as well as nuts, seeds, chips - polneesh them in a jiffy. Potatoes do not eat. Lean on fruits and vegetables - in general, there are no miracles, elementary principles of a healthy diet;
* Obligatory breakfast;
* Drink 2 liters of water a day in addition to tea, coffee, soup;
* I do not eat after 6. It was given the most difficult. But because the body loses weight from 10 pm until after midnight, you have to be patient. If you really really want, you can eat an apple. Only for God's sake - no magic pills and pohudatelnyh teas, all this nonsense!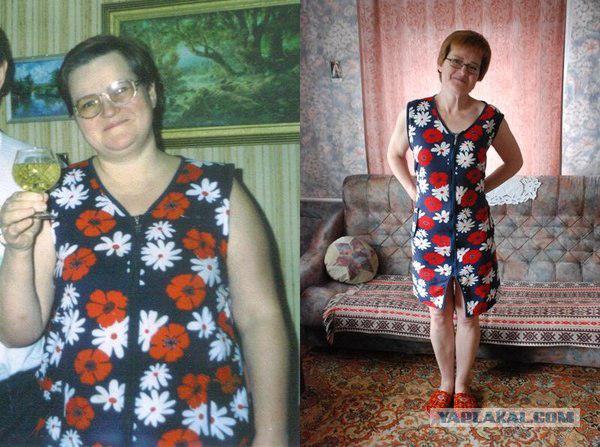 When I found out what kind of my skin, to print the instructions for the care of her, and she clearly followed. To be honest, all my life doing the opposite. I use the cheapest domestic creams, only now to carefully read the package and pick up at your type. Daily use tonic, night and day cream once a week doing peels. It looks like this: in the morning I get up, I wash my face with water, washed with tonic and nanoshu day cream, and after 10 minutes, when he absorbed - makeup. In the evening, I take off makeup, rinse your face with warm water and I put or render a night cream. Soap - just hand it dries.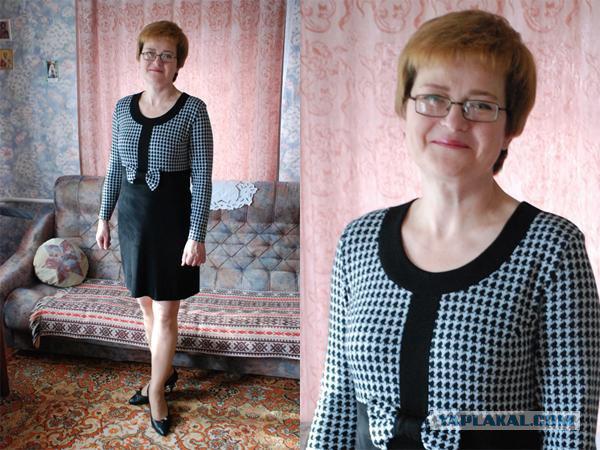 I am ashamed to admit it, but I'm 50 years old did not know how to care for your face. We live in the countryside, cosmetologists not here to consult. This specialist has only recently emerged - in Nesvizh. It kozhvenerolog doctor, graduated from cosmetology courses. She's cool, I do believe that you need to apply only to doctors with fundamental education. In general, a month later, I started to look after myself, I met a friend and said - oh, how you've changed. What is, say, lost weight? And he says no - you have changed the face!
I lost weight somewhere kilogram a week without stress. Quick results and I was not expecting. Since it was necessary to tighten the muscles, once a week for an hour went to the pool in the neighboring village, walk back and forth, in all weather conditions (because in the day to pass 5-6 kilometers). I remember taschishsya used to slush on the last 100 meters and I want to have a stand on all fours and crawl. But nothing, over time, it provides easier and easier.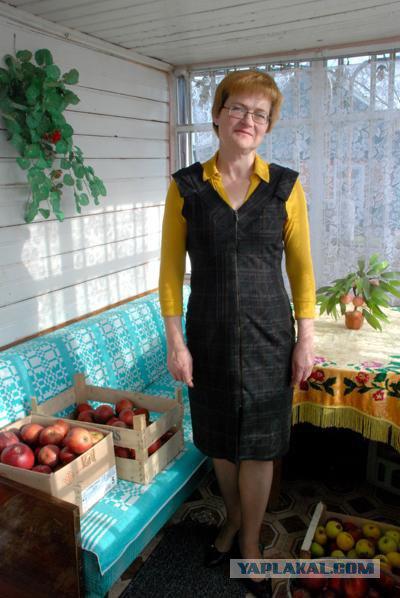 Via LAD it was once the program "Simple exercises with Yuri Afanasyev" - they, too, if I take notes and make them every day, there are only 4-5 exercises. I in fact doctors have forbidden to lift weights, but can you imagine a woman in rural areas, which no potatoes can not bring a bucket or box of apples rearranged? Well, the night three simple exercise of facial wrinkles. That's all. No running - running after 40 years can not be too much load on the spine.
In general, it is necessary to make common charging that the muscles were in good shape.
After a year from the beginning of my epic pohudatelnye handed over analyzes: everything is normal! Pressure 120 to 60, sugar 4, 7, cholesterol - almost the same rate. The doctor joked that now I'm in space can be. Now I weigh 72 kg (summer somewhere 68) - and hold that weight for two years.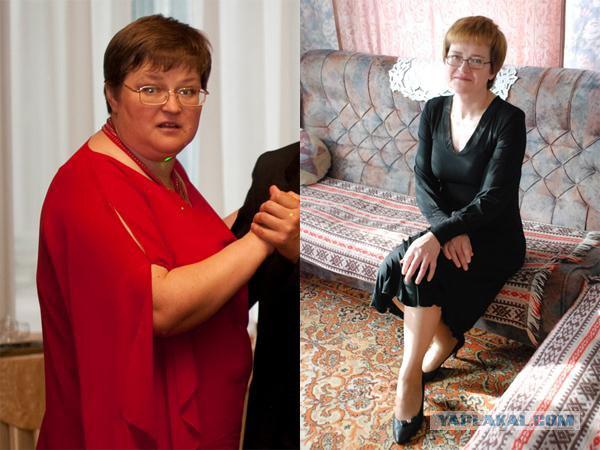 "Now I wear old clothes only in the barn»
When you start to lose weight, clothing becomes large. I came once to the hairdresser, and she says yes you w waist appeared, take off their robes! The first jacket in oblipku that I bought was a disaster for me - I always seemed to be everywhere stick out the folds. And now I can not put on a thing that hangs on me - I need to tight-fitting! Similarly, today I can no longer wear shoes without a heel, I love studs, although I shoed such babskie shoes flat shoes - all as if my 42-m size feet (laughs). Now I wear it to the barn.
The first two wardrobe I practically handed friends. With 56-gauge moved to the 48th. Became interested in hair styles, makeup, fashion - cutting steel all want. I realized that in 50 years, life has just begun!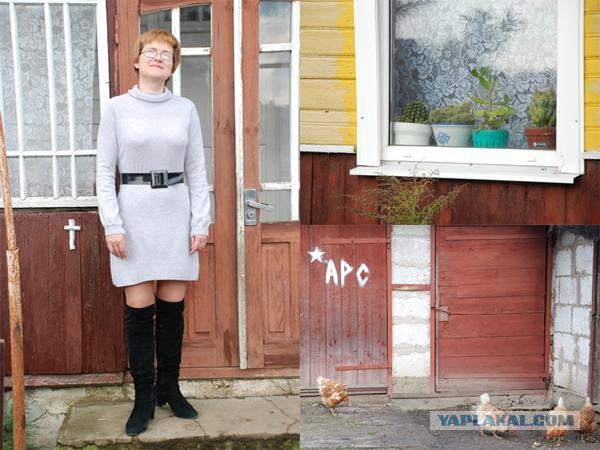 Many friends did not recognize me. Everyone said, "fell in love!" Responds: "Yes - in yourself!" This was the first hype: questioned, saying compliments. And I honestly told everyone all - what to do, how. But they talked, talked and calmed down, and only one woman began to change something in my life and went on my way. My husband was pleased with my transformation, however, at first joked, they say, gave the clothes, then get fat again - what will dress?
About future plans
The plans - to keep the weight on a diet, I have all my life. But accustomed to, it is easy to observe. Cakes, pies - yah its better to eat fruit once again. When you really really want sweet, it dates to his sugary discourage this desire at all.
I would like to appeal to all women of my age: do not throw themselves do not reach the point where it is too late. I look at their peers: yes now through one - diabetes, and how many cases of large strokes, heart attacks - it's awful! Man with overweight by age 50 already falling apart, without feeling either healthy or happy.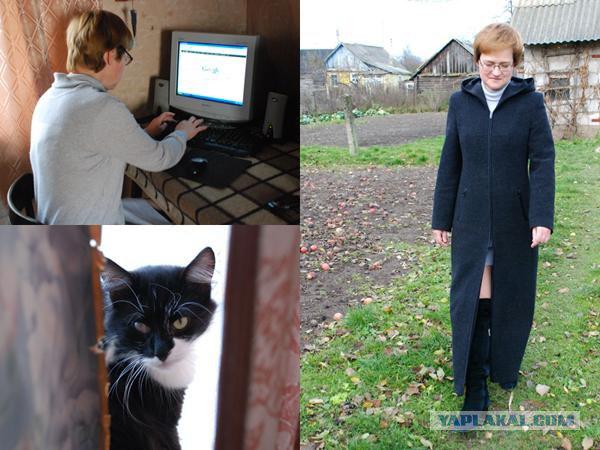 "I feel the army wicked!»
How do I change my worldview? I feel skinny - I even skinny women, some name-calling. So nice!
Now I feel peace. It should be slim to be healthy - I babysit grandchildren else. Look, last week the son zhenila. Well, I - the son lie on a disabled hand to viewed me? I also want to work - and at least three years a pension, I am going to continue. I work as a commodity at a roadside service and love their job!
In general, the main thing - do not give up. Buy Scales, and start slowly, slowly, day by day to change. Whether you are working, and where and how you live - you will succeed. After I managed to! & Quot;
That's all I wanted to say.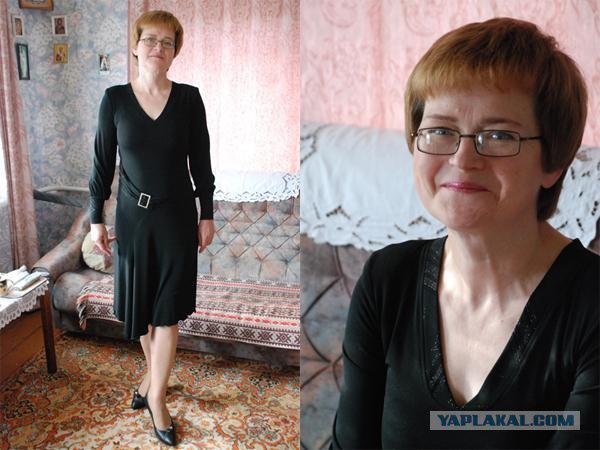 Source: