I read a lot about how someone built a house, built a machine.
Several times to spread the photo of his "swallows", and some were asked to tell about it.
As time went by, and I still decided to tell his story and about history dlyanoy 2 years.
Most of all I like to read stories of "word of mouth" and not to other sites pereposchennye topics. And it's one of those raskazov.
While this is the first such resource, which tells about his car (not counting a pair of road resources, but there is a community of people than entertainment portal).
My story about how I'm living my dream, called KabrіoMrіya.
Gallery is about 85 units.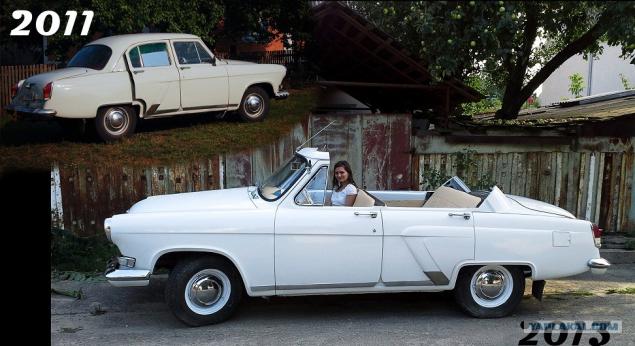 In mid-2011 my wife and I bought this car.
It was located not far from Kiev, but even 80 km at a car without knowing it since. conditions for me were prepyadstviem.
But as so often happens, once seen, I could not miss this car.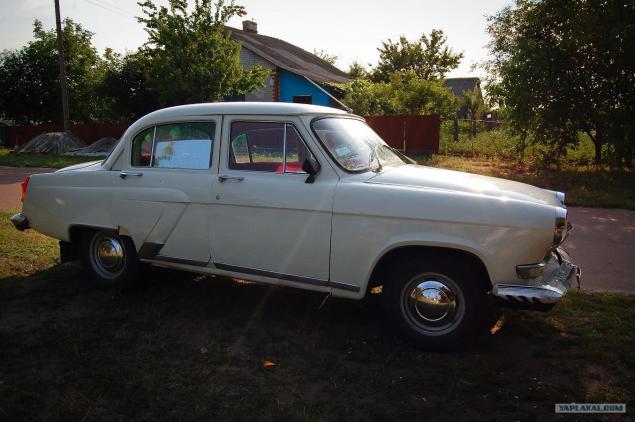 A week later I went back for it. Drag with a new battery (as the old master himself left), we went to make out.
The details will not intermeddle. The main thing is that after about an hour, my wife and I were driving down the road to Kiev.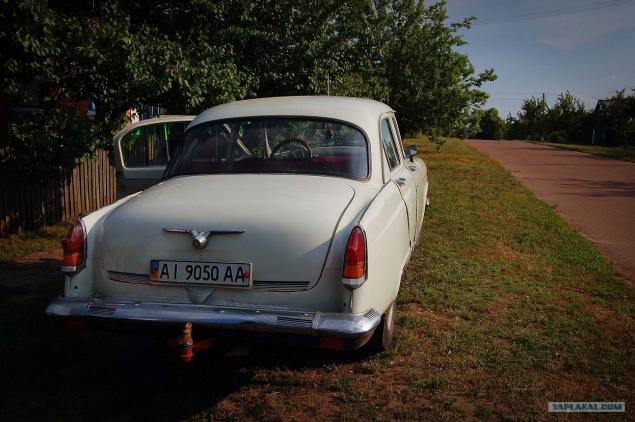 To say that the machine has a problem, it's nothing to say. The main problem was not the quality performance of the bodywork.
But most importantly, the car was completely original, the car was well maintained, and all sorts of "minor" were planning to eliminate the horrors during the repair. After we'd carried vseravno body repair.
Here in this photo shows a "problem" area where the metal to be welded in just overlaps. Next, I'll show you how we have corrected and «cure» sunsets.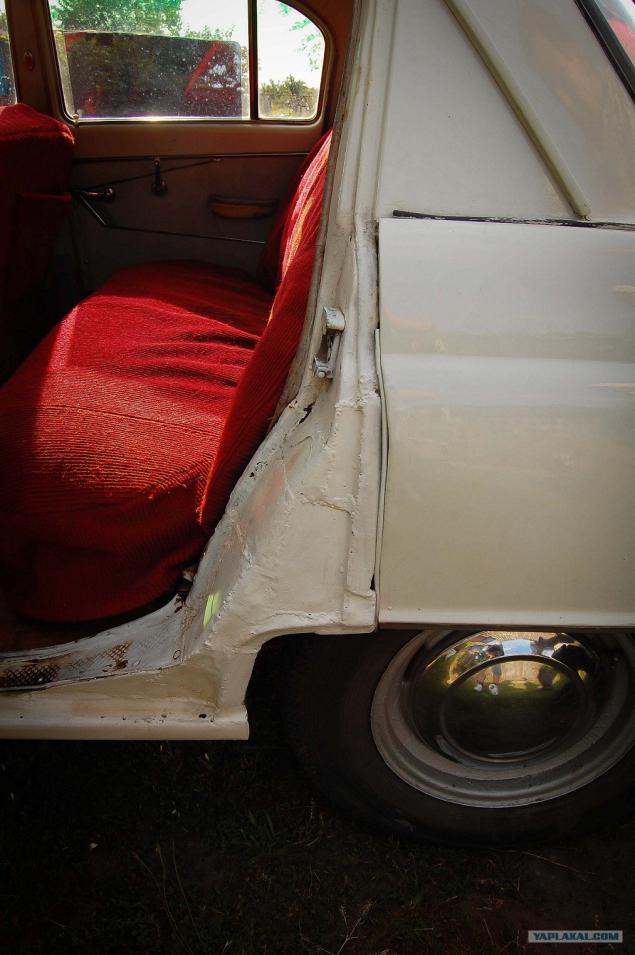 Then we were just incredibly happy. After all, buying a car with the money donated to the wedding, which, incidentally, was just a few months ago.
Then, 80 km to us by like a couple of meters. We knew exactly what we want to get, and what it was ... But then I might dissemble somewhat, saying "WE" ... Soon I've got to say, and his wife just believe me. I believed that soon we will do it ...
That's true with "soon" I cheated.
The project lasted for 2 years. And even now I am not ready for 1005, but more on that later.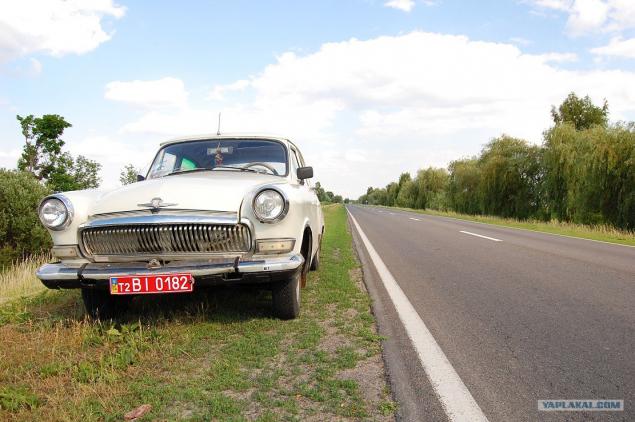 Here salonchik.
Although the former owner followed the car, but he had a special opinion on the external tuning.
Across the car were red, black, white patches of paint, which he skillfully decorate the interior and exterior of cars.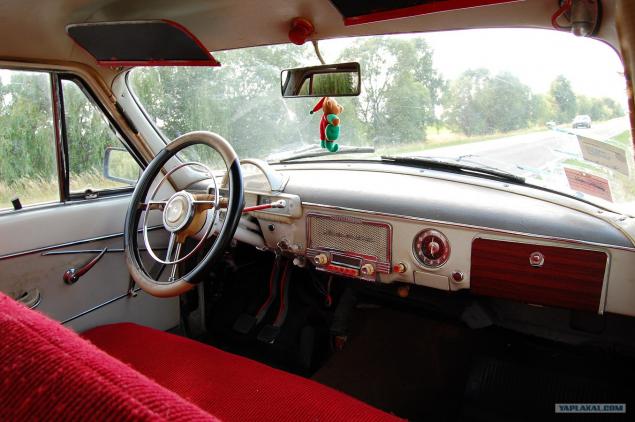 The theory was simple. Pregnane car in Kiev, later in Khmelnitsky region. (hereinafter this will be the main place of dislocation repair), and after completion of construction of cars to overtake again in Kiev.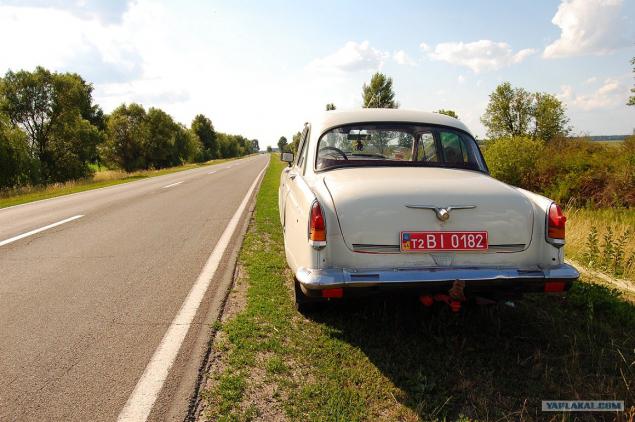 On the way I was cocky.
I thought that leaving Kiev for the weekend to his mistress (the wife was already beginning Volzhanka so called, because with her I sometimes spend more time than his wife), I can quickly complete the project.
Not so became like reptile ...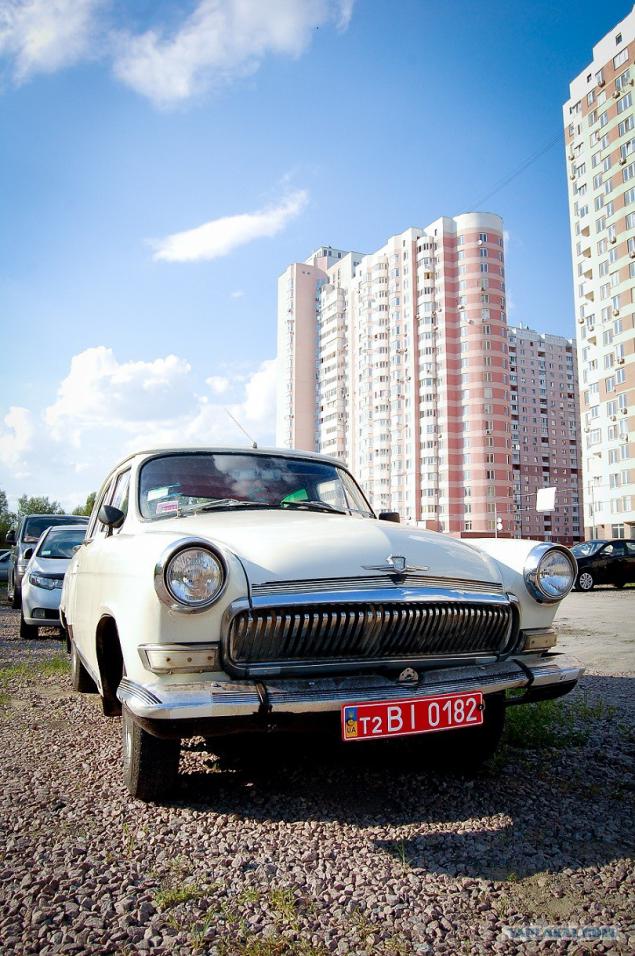 Only on receipt of the original. passports took me 3 months. During this time, we managed to repair the gearbox and finish some stuff.
A lot of people know, but many do not know anyone. On these machines, first installed a 3 speed automatic, but later switched to the mechanics.
So I have the original machine with the classic 3-speed manual with the scenes at the wheel.
How I love this connecting link)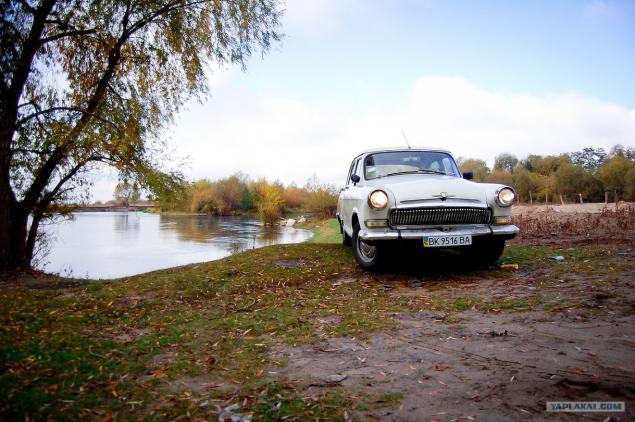 10 (or even something I completely forgot to number the pictures)
After receiving the vehicle inspection certificate started the dismantling of cars.
In general, the whole story can be divided into 3 parts. Prior robot. During works (here also includes the design of a car). And after the official registration.
Right now we are moving on to work for during operation.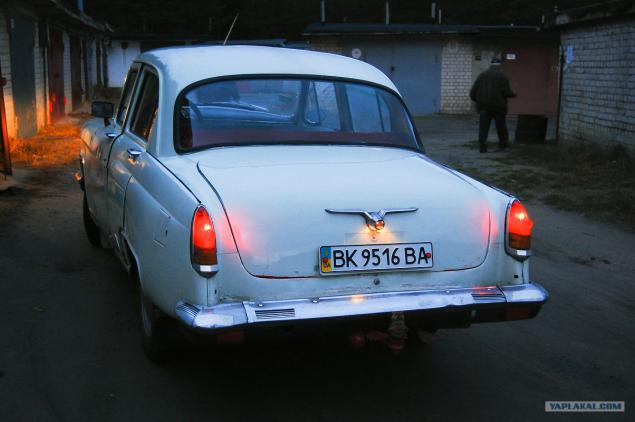 12
The machine was dismantled a few days.
Because labor - 4 hands. Then I helped my father with this occupation (not that he had then stopped to help, just added a hassle).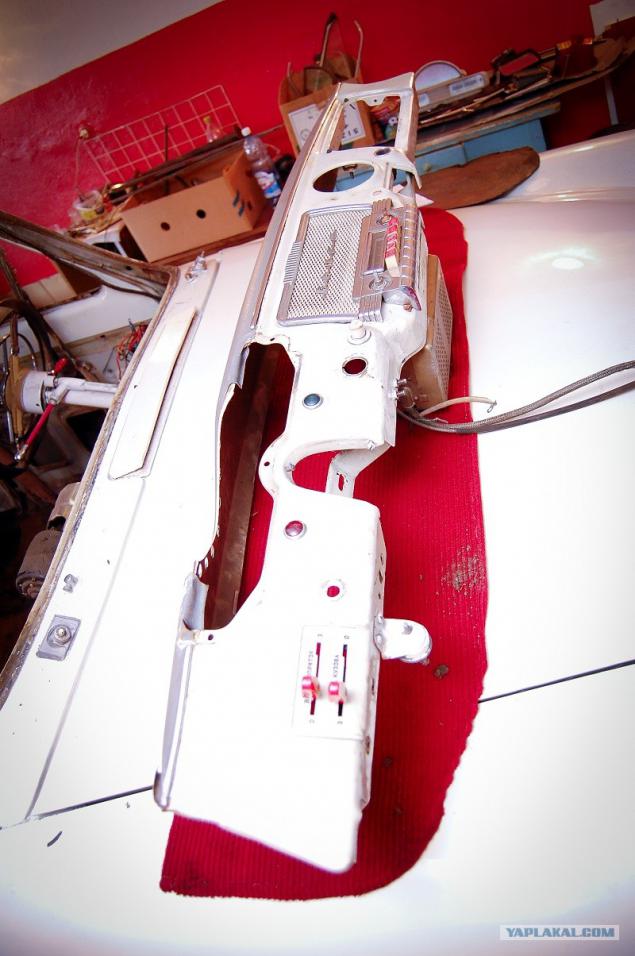 12 still naplutal with numeration :-)
Parse on.
Here and there is nothing komentirovat.
I will say one thing, then these photos to me very useful when determining what and how to stand.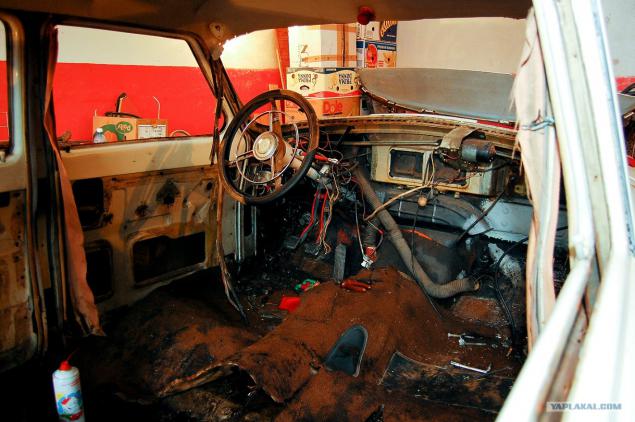 13
In these photos the car for the last time in "pristine" condition sedan.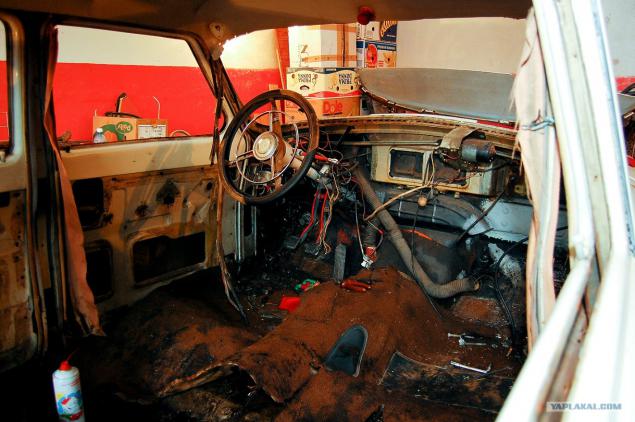 14
Dismantling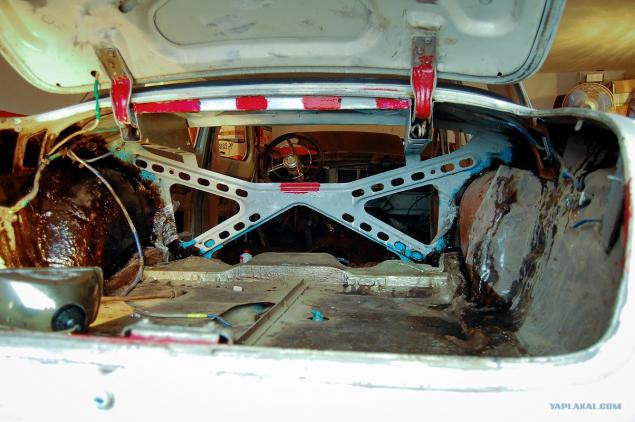 14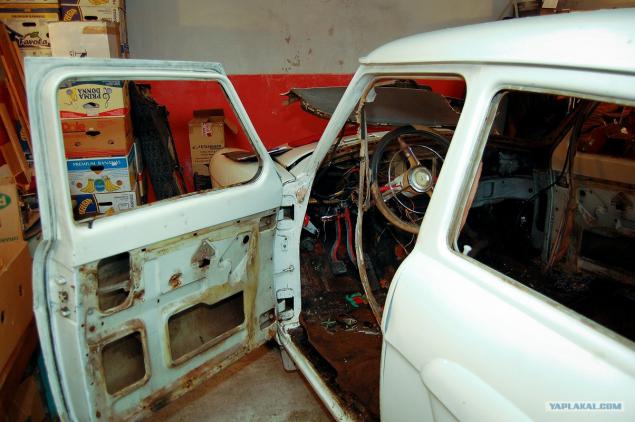 15.
Here you can see how the car jacks.
Now the idea of ​​a jack makes me panic. And though I have already produced such procedures after car rebuilt, but do not want to repeat.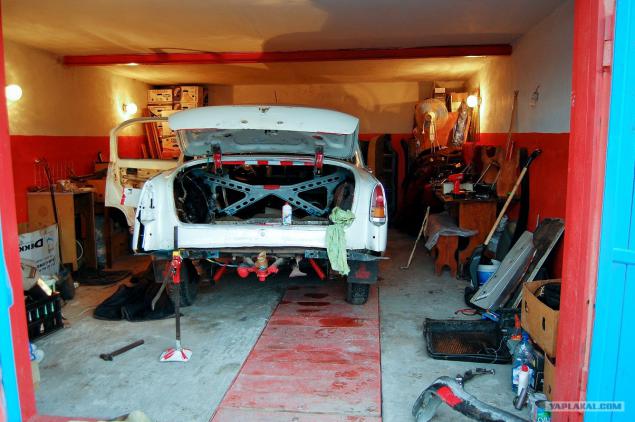 16.
Parses until late at night. Time, as always was a little, but a lot of cases.
As always)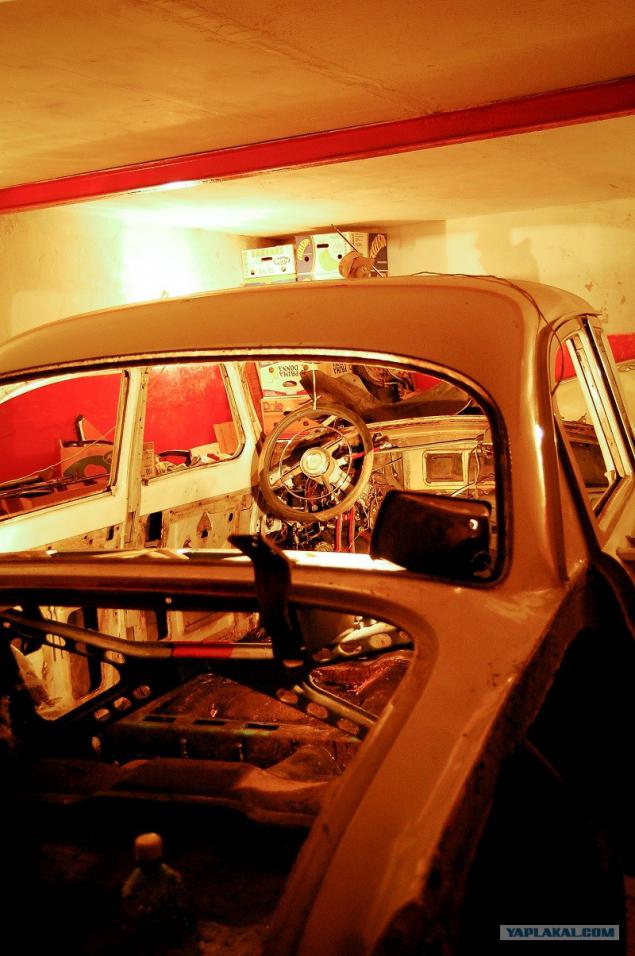 17.
After dismantling the machine direct fire went to the welder.
Earlier, I wrote that he was very self-confident in this business ... and at first I even thought I could own it boil.
Later I realized that the business should do a professional.
First, we have strengthened the body, welded 4 cross beams, reinforced sills and patched holes in the body (they are, surprisingly, almost no).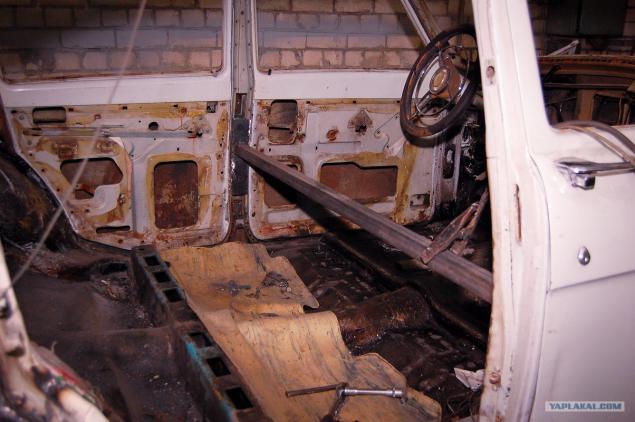 18.
Remember the show place "sad».
This is a corrected version.
Volgovody say that you could buy a repair kit for the "Sunset", but the price was too biting.
We have made ourselves the sunsets.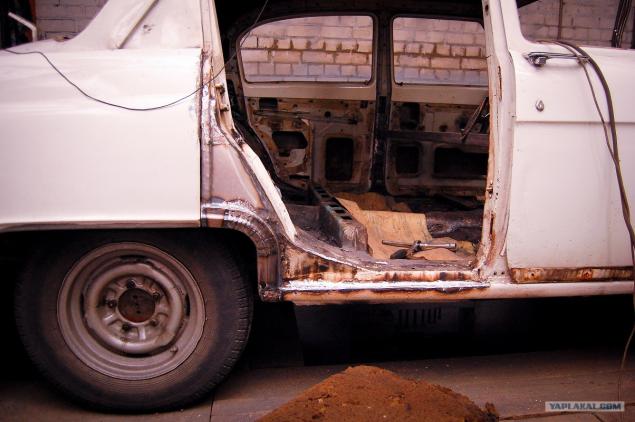 19.
Behind the back seat, we welded rather massive shield made of 1 mm sheet metal.
Why ask? Yes to prevent twisting cars.
In general, the cars are so many places that are fine-tuned. Before you begin to "build", I learned how to make similar serial car and being a designer was trying to transfer this experience to your car.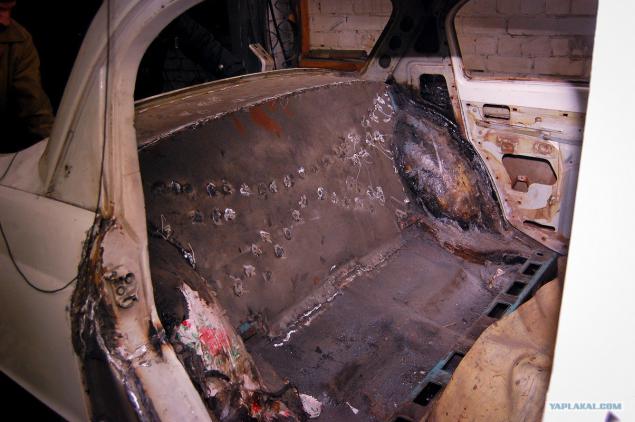 20.
Fuuuh ... second dozen behind.
But behind the shield, we cooked beam. As I wrote, but I cross beams 4, but how many of them longitudinal, I have not even considered.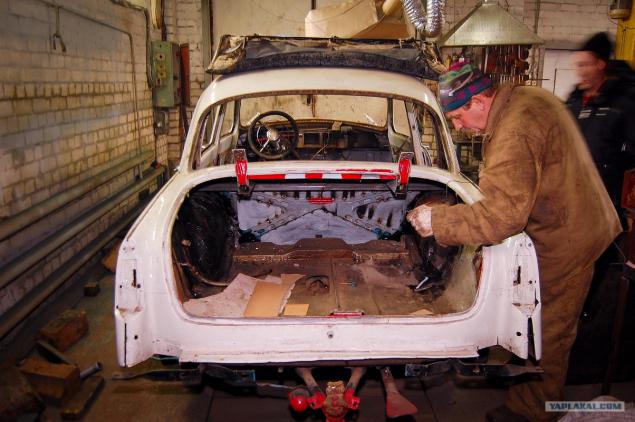 21.
Incidentally, last seen the pictures that the boot floor redone, as there must be space for the spare tire.
Later, we cut out the place, and the spare tire back into place.
At the same photo and a welder who performed the work.
Then, I was almost half a year every weekend went to the car, but it's not as much about 350 km in one direction. night train usually went ... So for 2 years, I oh and hit them.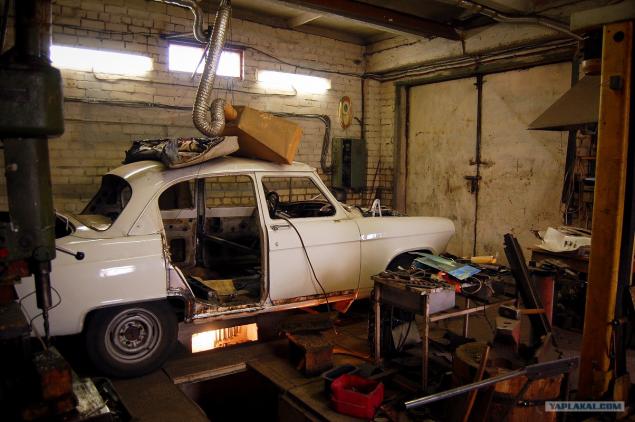 22.
And then came the moment when we had to cut ... and cut ruthlessly!
It's a pity if it was me? And how!
I worried? Yes, I have a coward by solneniya kolenui and anticipation to see something that I'm going.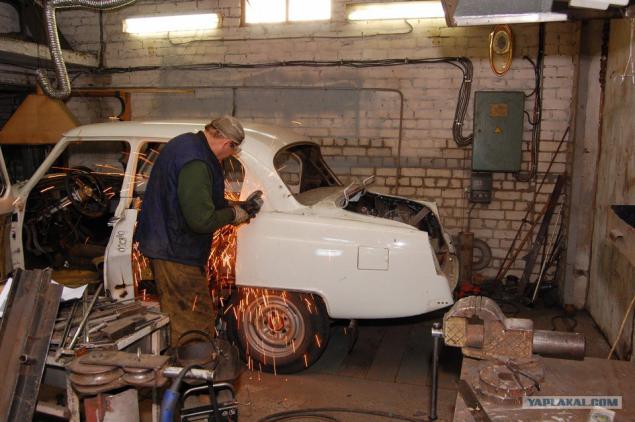 23.
as you know, was cut and the body and the door.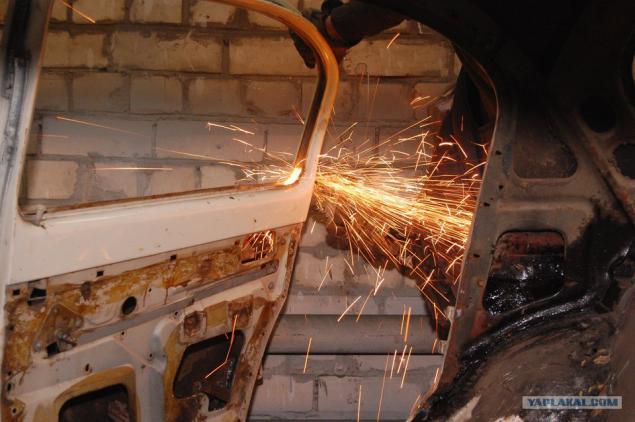 24.
Cut and the outer side and the number.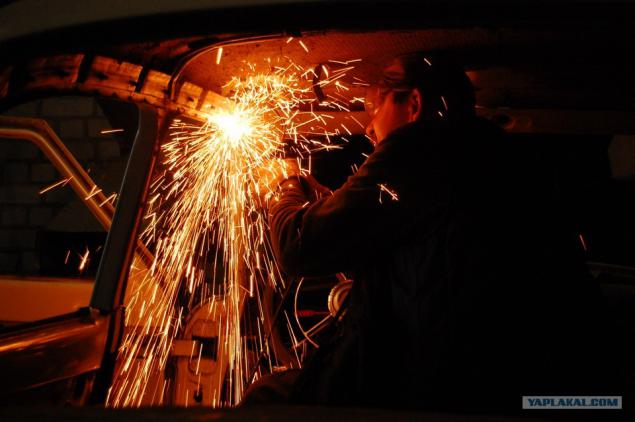 25.
I do not remember from what multaki, but the phrase was "just left of the goat horns and legs».
Here and there, "remnants" of the past sedan.
Further, many parts were used in the construction of the roof and dodalyvaniya other body parts.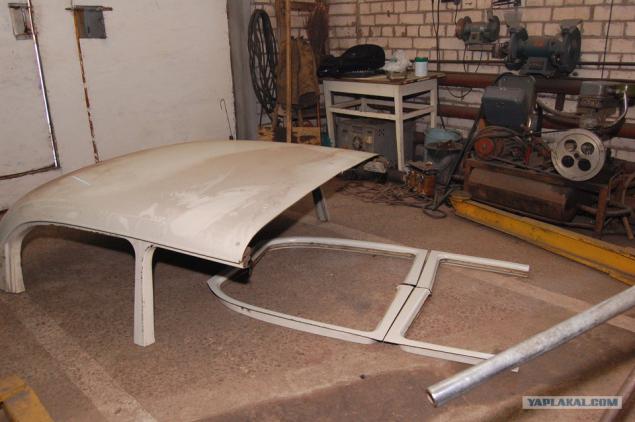 26.
And so ... here it is the result.
While he is only an interim, but vydno is aspired.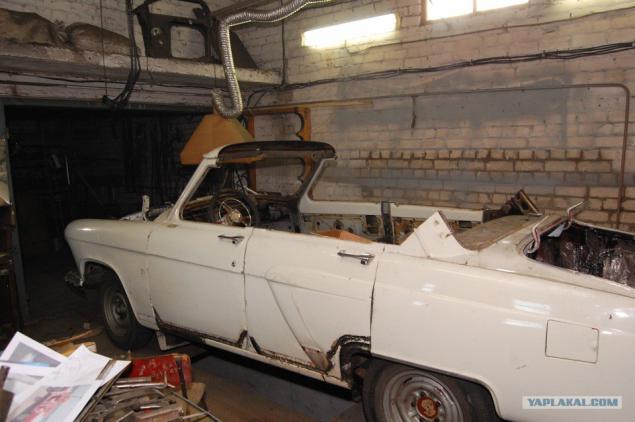 27.
The car surprised me with its value.
who went behind the wheel of the Volga poёmet, how much they are like ships (et I'm talking about the older of the Volga, the new is not that clumsy, which leads to such perceptions of management).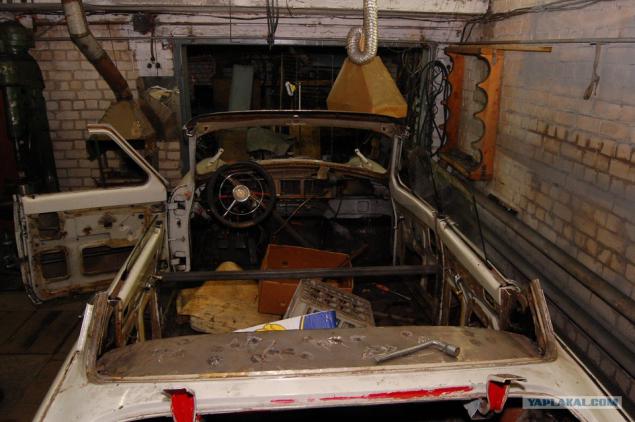 28.
here you can see the beam amplifier blown glass frame.
These photos sdela already after the car driven by the welder.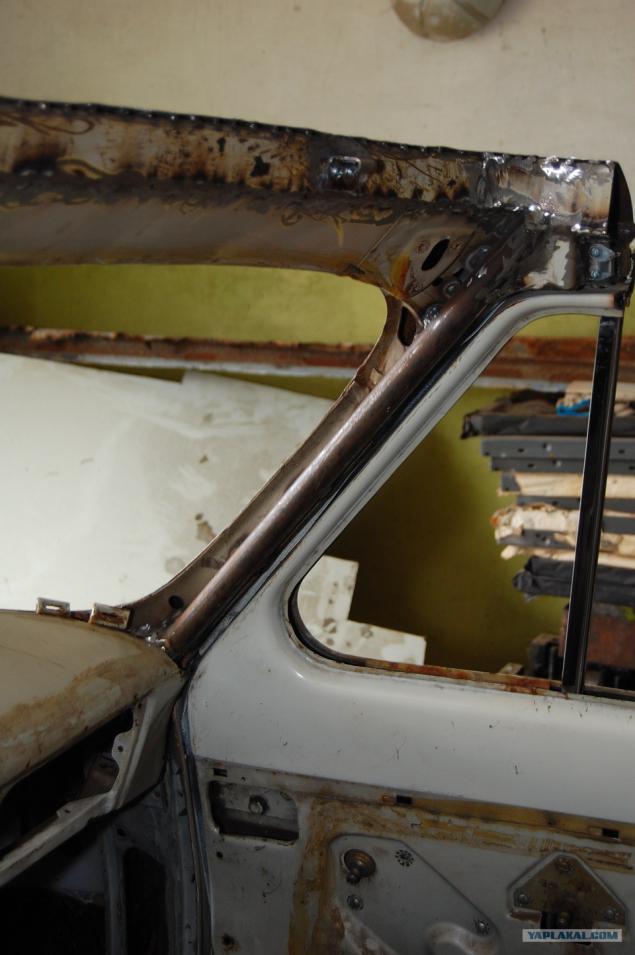 29.
Then we had to find a painter who undertook used for this work ... and work there was sooo much.
At the same time doing some datili salon, some restored.
On this photo you can see elements of the roof.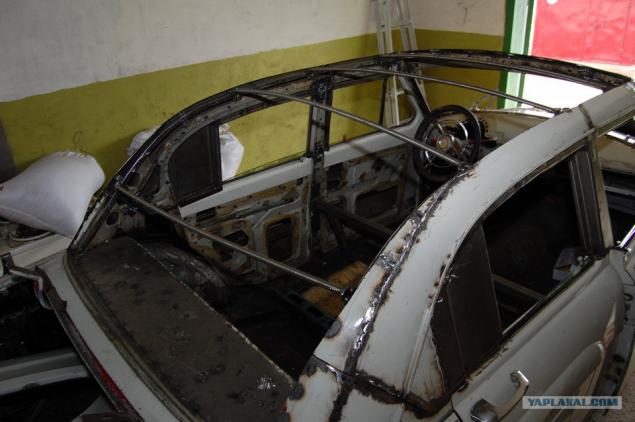 30.
Odd no breaks ...
I thought once ...
polamat Well, I will consider it a good sign)
In parallel, as stated above, I was engaged in different moments.
Here for example I started restores dashboard.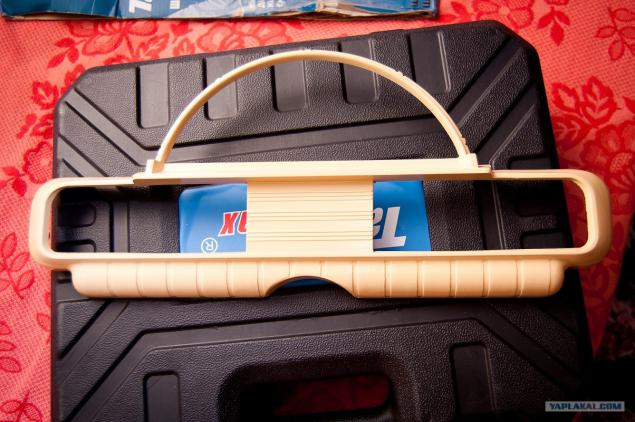 31.
It was bought some items that the panel looked quite new.
The process itself is not going to describe, I think here and tell nothing special.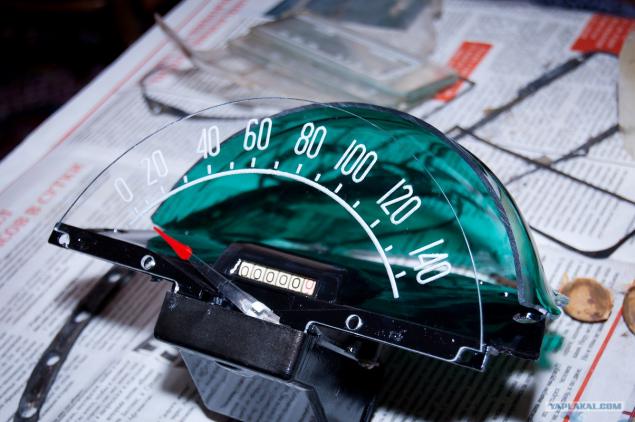 32.
Well, here's the final result.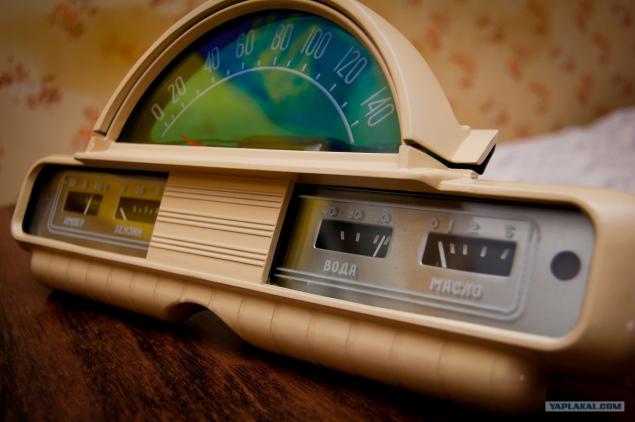 33.
Further, the plan was to make a "interestno 'backlit instruments.
According to the plan wanted to install LED strip in the hours and the instrument panel.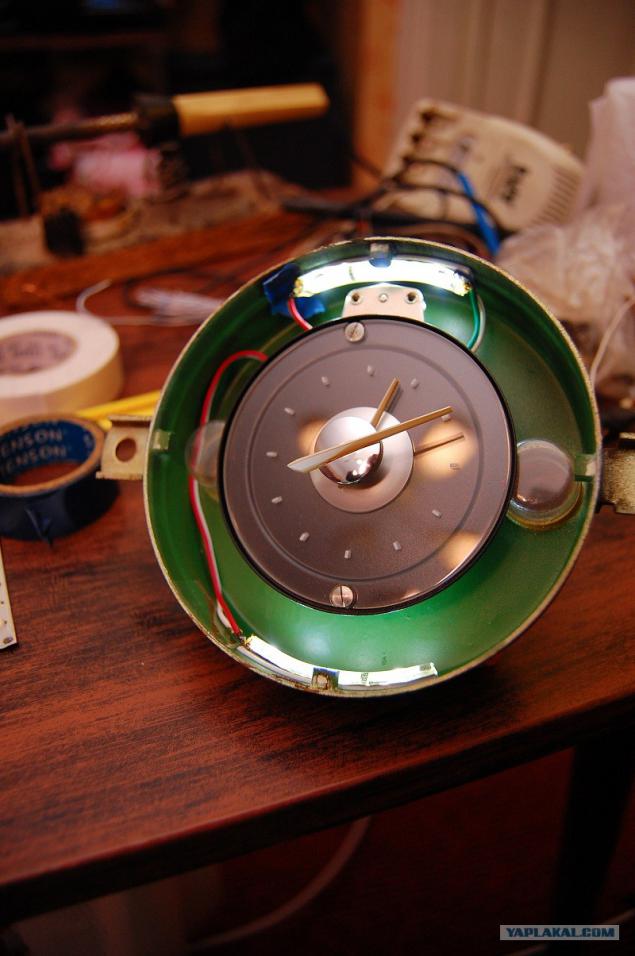 Source: