In early January, I had a chance to visit an exhibition of rare, retro and exclusive cars in Las Vegas, the hotel Quad.
Sign-12 (like) per person. 3 huge halls.
Some cars are sold!
A lot of emotions and memories. Spent about 3 hours!
Please do not break the topic. It will be a lot of pictures.
At the entrance we are met here this strange three-wheeled vehicle.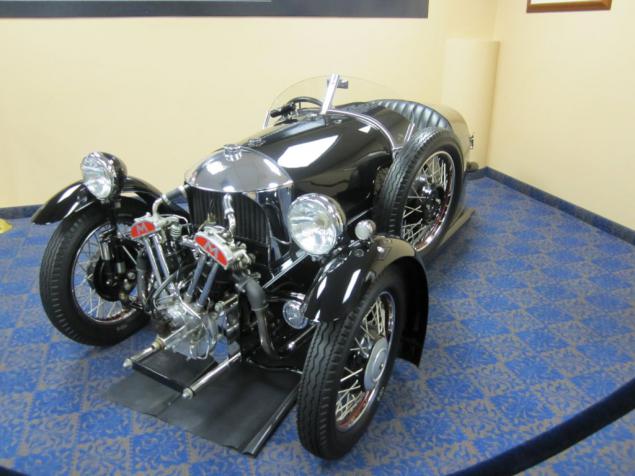 2.Srazu also meets the "cowboy" is surrounded by a very beautiful car.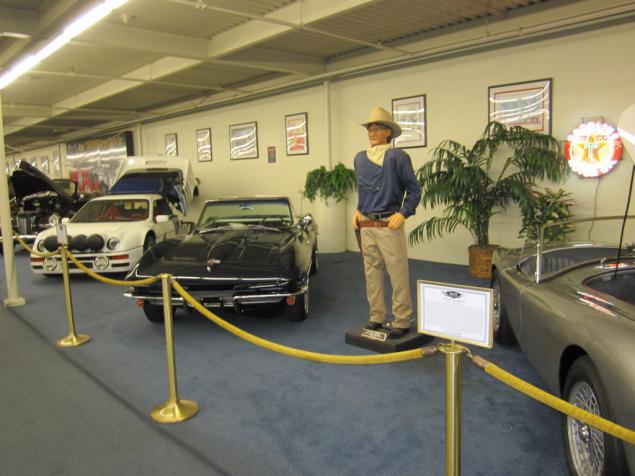 3.K Unfortunately, not all brands of cars to remember. In my opinion, it Plimot 40s. Hefty luxury cars for the rich at the time. Clarification: Packard.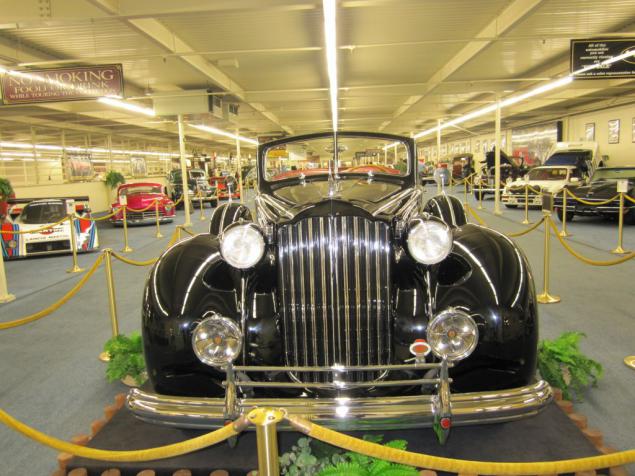 4. 1955 Bentley S1 Freestone & Webb Saloon.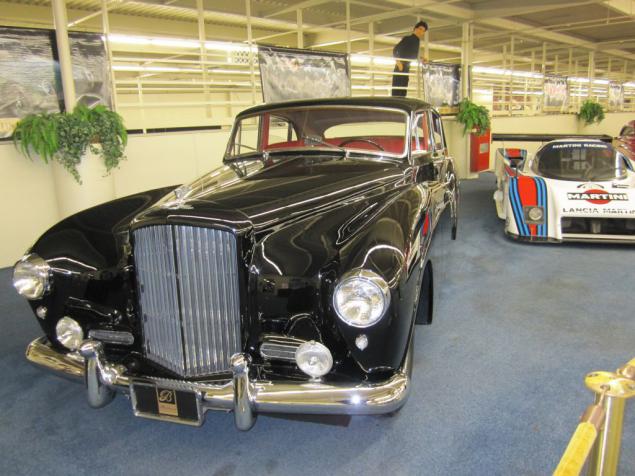 V-12 engine and a huge unthinkable today.
Packard to the plate (3 photos)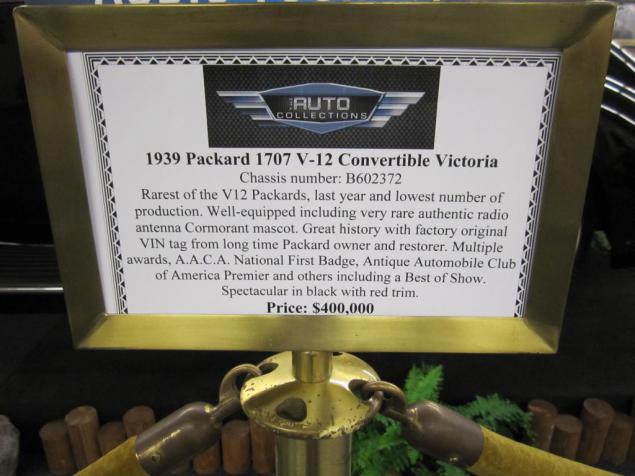 5. Sport Ford (if not mistaken). I remember on a Turbo inserts.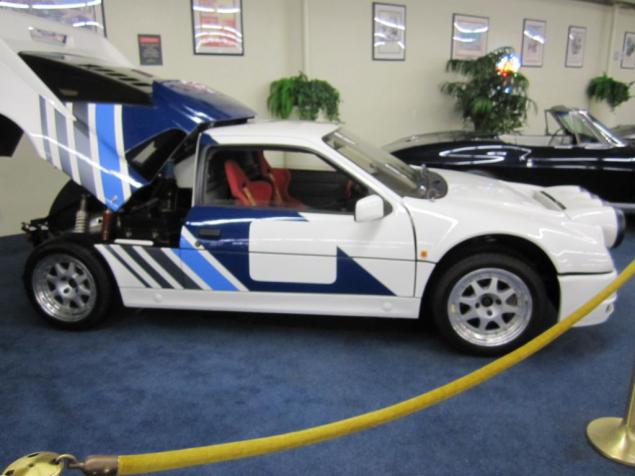 6. Special Mercedes off the radar. This is a reproduction of the original cost - see below. Inspires the size and design of the car. And pay attention to the year of manufacture ...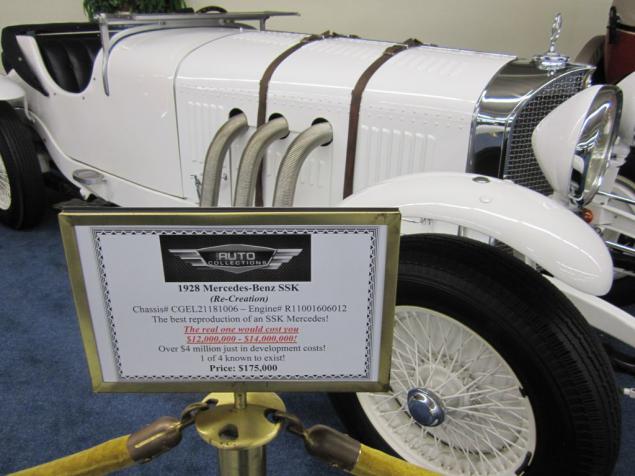 Full view.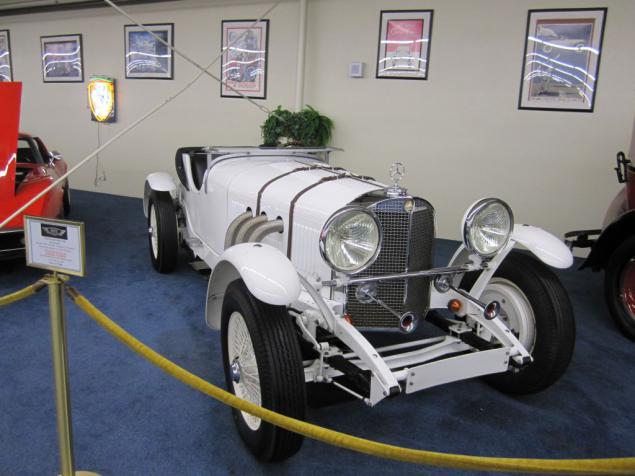 7. Cadillac 1948. Remarkable for its design. Unusual even in those days.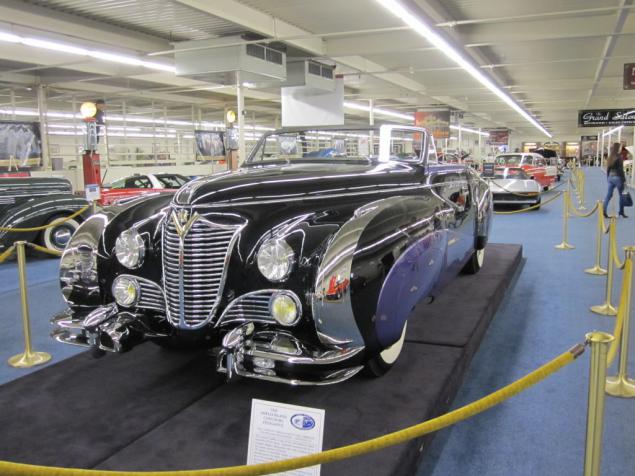 Pay attention to the dashboard. How everything is beautiful and harmonious.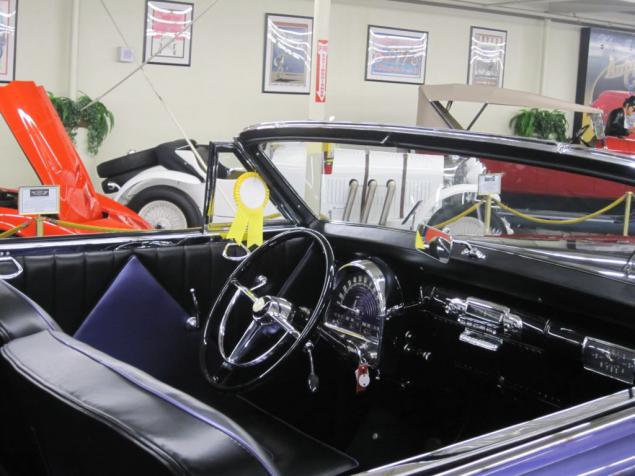 8. Chevrolet Bel Air.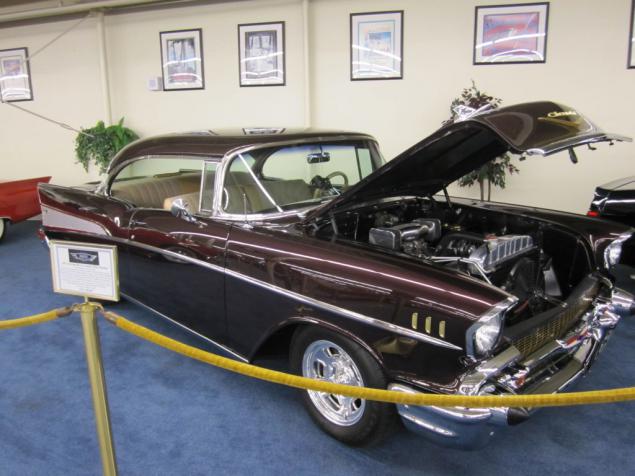 9 and presented copies of the European car industry. I think it should not even say that it is for the brand)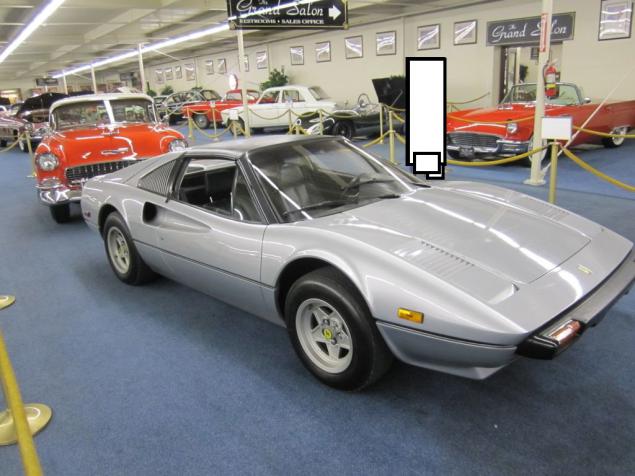 10. Frankly, hard to say what kind of car. But it is simply magnificent.
Suggests: 1956 DeSoto Firedome.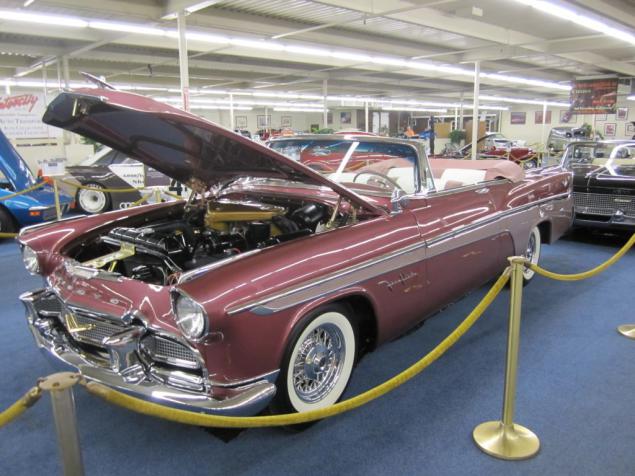 11.Panhard Dyna 1957. Brenda is long gone. Auto did not enjoy great popularity. Produced in limited quantities.
12. Audi - for circuit racing. In working condition) inside the frame and nitrous oxide)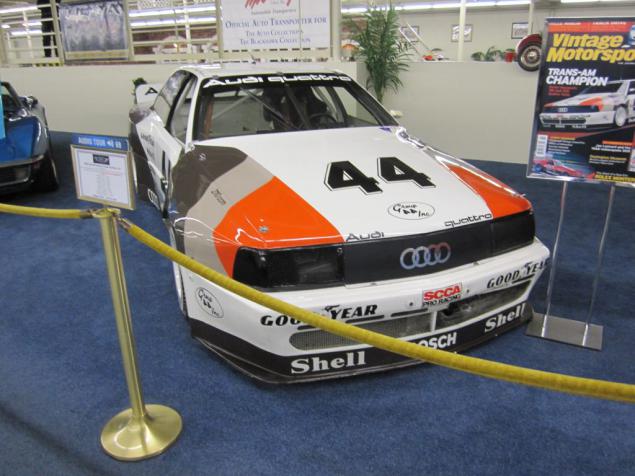 13. Full-size Lincoln Continental convertible. Great respect for such cars.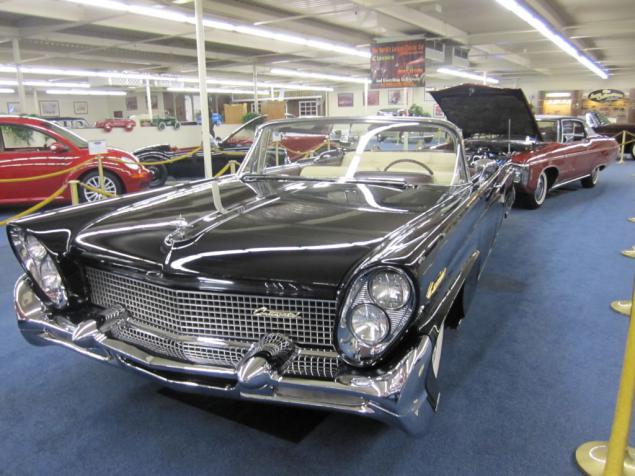 14. Jaguar delivers) Beauty.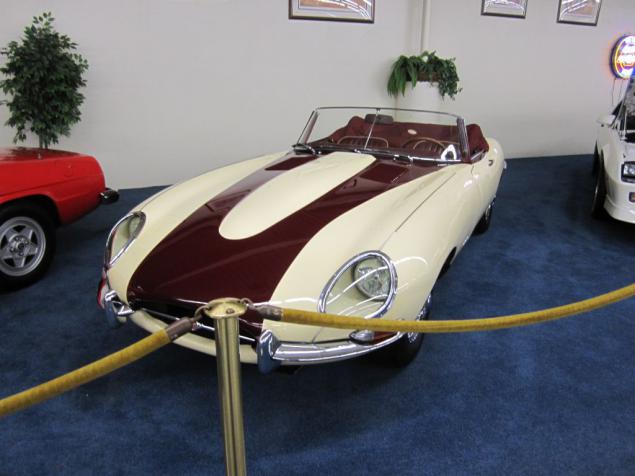 15. Lincoln Elvis Presley. Not for sale. Run-400 miles. Elvis changed the car like a glove. This gave her one of the bridesmaids. Even a scratch on the right wing left)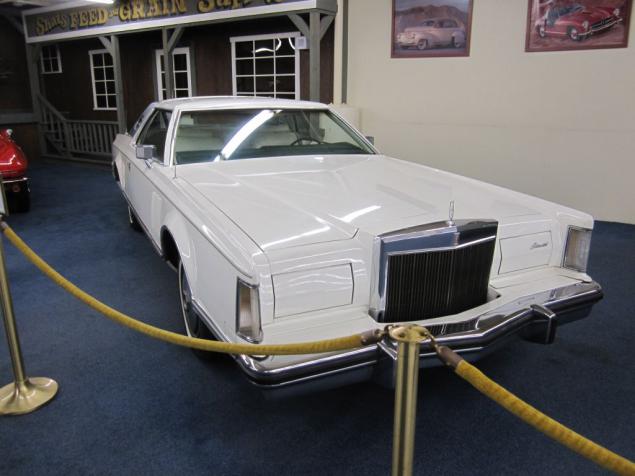 16. Slide the English elite. Rolls-Royce. The length of 6 to 75 meters. Just a huge ship.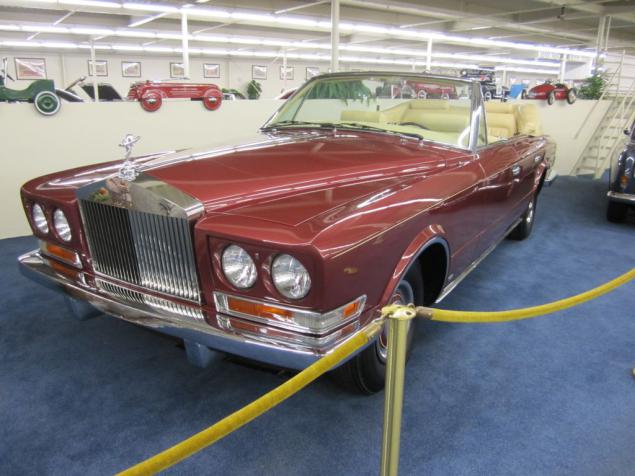 In the picture difficult to see. Before the rear seat table and a glass of wine) All materials - skin and wood. Very rich.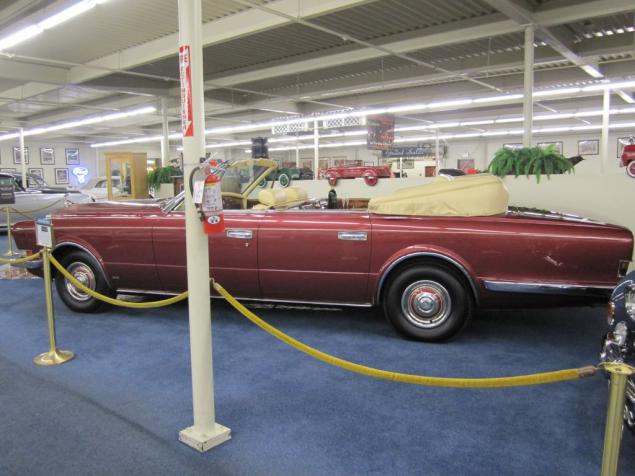 17. Another exquisite PP. Apparently, the series itself is not particularly go.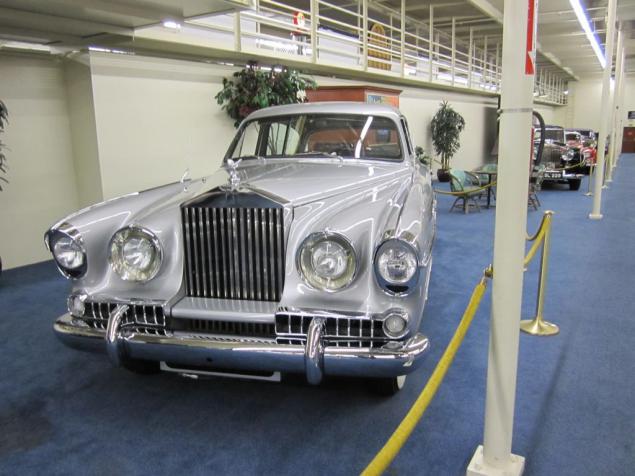 18. Bugatti. Honestly, I do not believe it. I thought this Maserati or Ferrari. Lamborghini Espada and give viewers)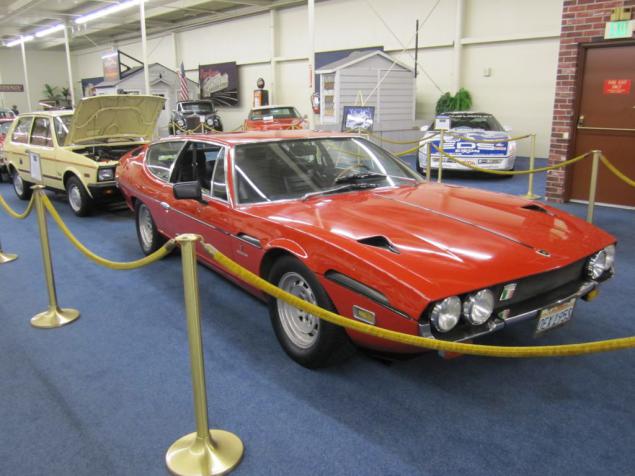 19. Also, special attention should be paid car Marilyn Monroe. Also, from a private collection. In perfect condition. A huge and beautiful road cruiser.
Cadillac Fleetwood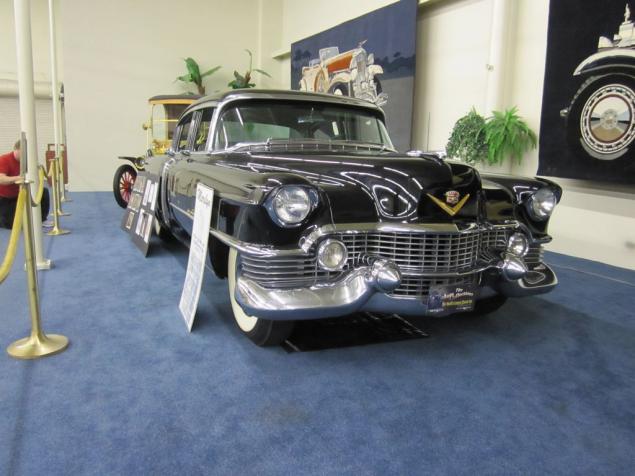 20. Partial Willis for me. Hanging advert to "sell".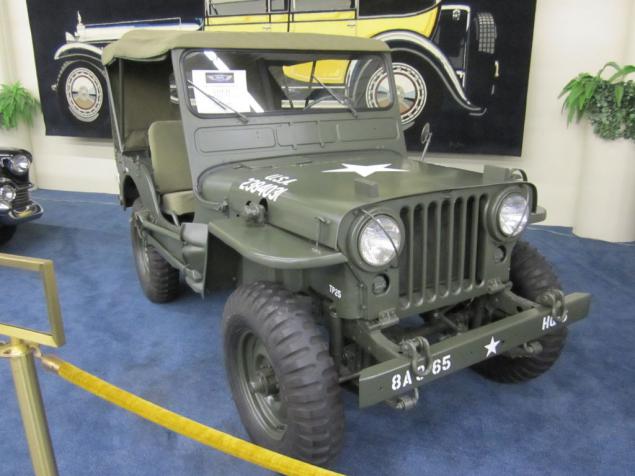 21. Cadillac CTS (sort of). The hero of many of the old American movies.
Sale just 25 thousands of green.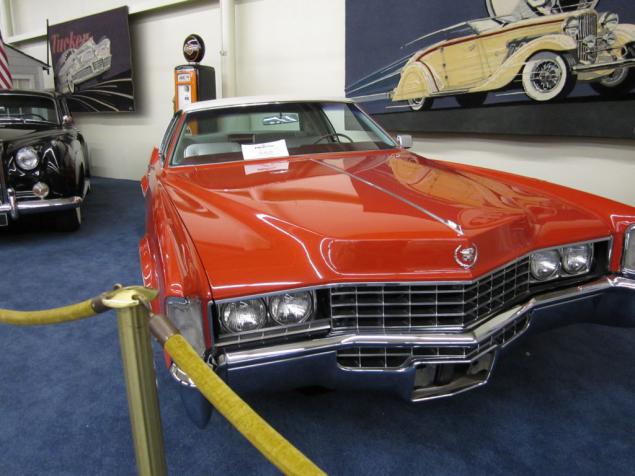 22. One of the first fire trucks. USA.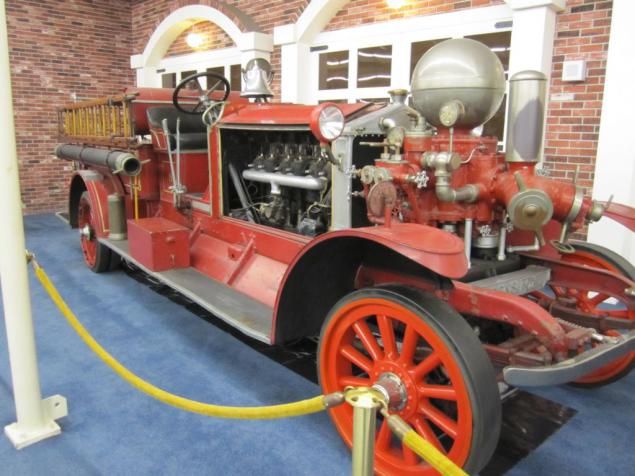 23. Something they have in the cars of 30s-40s. What is charisma ...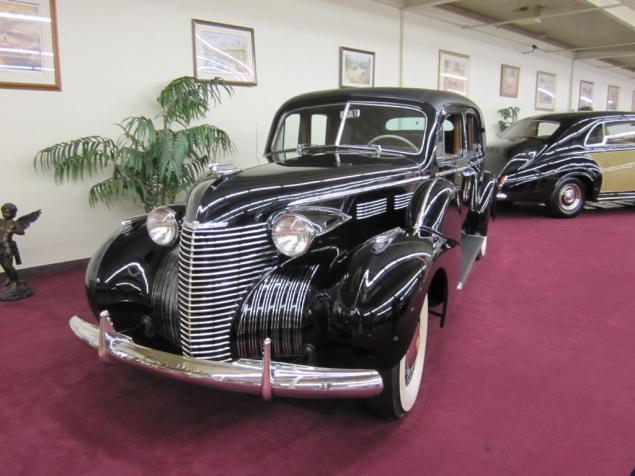 24. If I am not mistaken - Mercedes.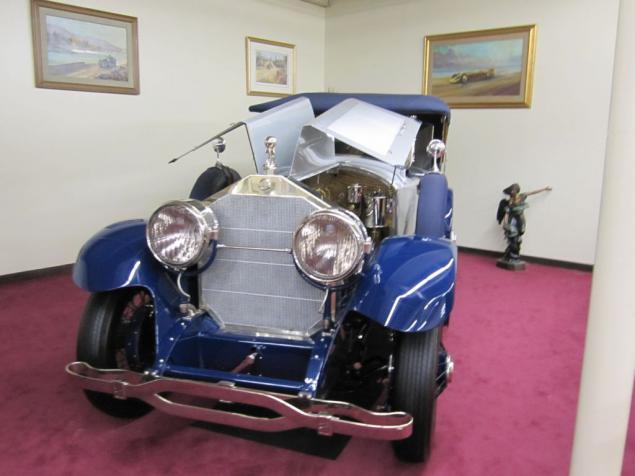 25. Another interesting car. Not immediately clear where he had before, where the backside.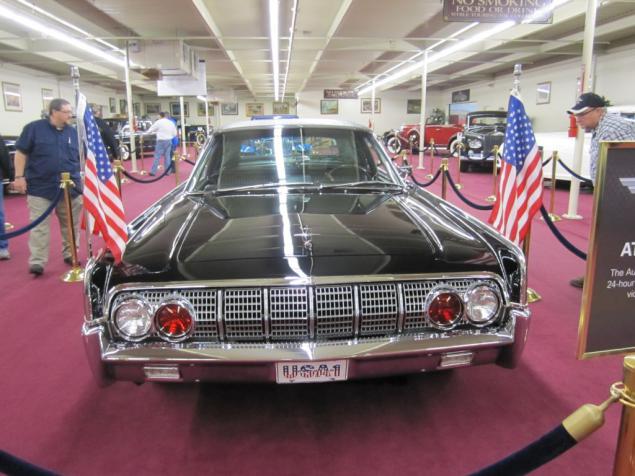 26. Dodge. As far as I know, the first car in the world where four-wheel drive connected from the salon.
27. Only 750 thousand rubles. We have this money, perhaps the best of the PV Golf Nitsche can not buy ... and then what good is ... Eeeh.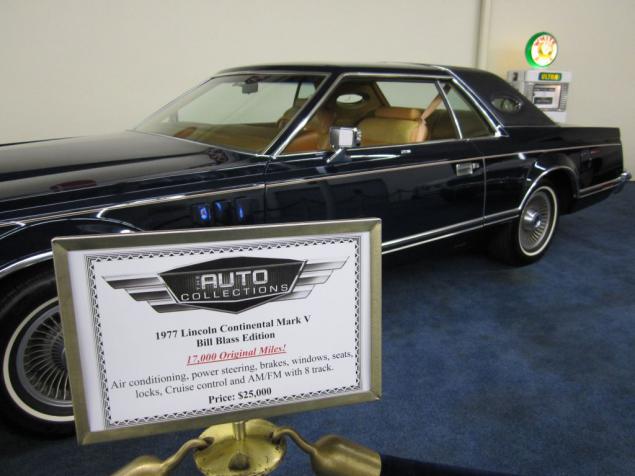 28. Another exclusive. The car of the filming of "Gone in 60 Seconds».
Ford Mustang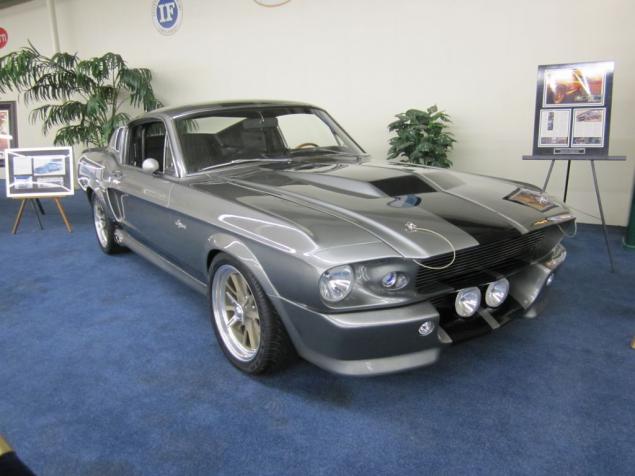 29. Able to do before for comfort and happiness. Pay attention to the seat. Even at a glance, they seem unreal soft.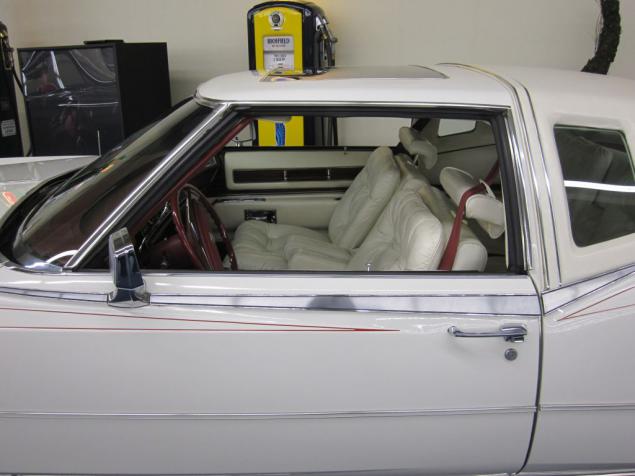 30. And lastly.
Posted in [mergetime] 1359527068 [/ mergetime]
In conclusion, I want to say that the show is just wonderful and informative. Especially for men. You will be in Las Vegas, be sure to visit her.
Thank you for watching!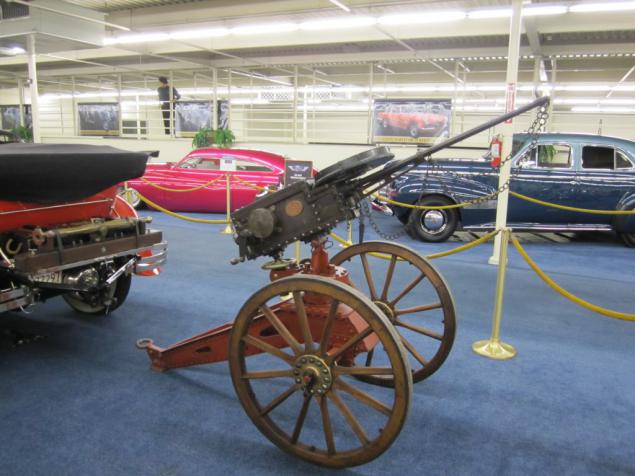 Source: