Las Vegas - a city of luxury, wealth and casino. Las Vegas is one of the world's largest entertainment and its name has long been used as a common noun. Numerous hotels, casinos, restaurants and entertainment do not cease to attract tourists. They come here to spend money. Often, coming Vlas Vegas, people leave here all their savings. This city can surprise even the most spoiled and moneybags tourist. Your attention is given five most expensive things in Las Vegas.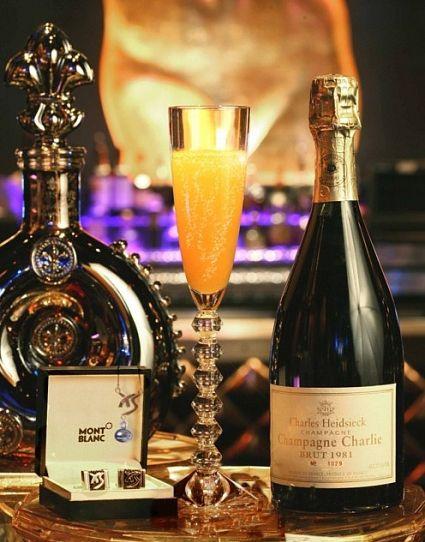 Arriving in Las Vegasne, do not miss the opportunity to try the cocktail called "OnoChampagneCocktail" worth $ 10,000. OnoChampagneCocktail be in second place in the list of the most expensive cocktail in the world. As part of this cocktail contains a very rare cognac LouisXIIIBlackPearl, worth $ 90, 000 per bottle. Also included OnoChampagne 4 ounces champagne CharlesHeidsieck 1981 pink nectar Sence, freshly squeezed orange juice apricot pulp. This cocktail is served in a nightclub XS, in EncoreWynn hotel-casino.
By the way the Wynn is the most expensive in the area of ​​Las Vegas. Wynn was designed and built within 5 years. The construction took $ 2.70 billion. Hotel WynnLasVegas building has 60 floors and is currently one of the tallest buildings in Las Vegas. Hotel & Casino offers all sorts of entertainment, shows and concerts. Wynnimeet also its golf course, an artificial waterfall flowing into the lake area of ​​12 000 m², and even his own art collection. WynnLasVegas - this is the first casino in the state of Nevada, which sells new vehicles of class "luxury" brands such as Ferrari and Maserati.
So if you bought a new car in a casino-hotel WynnLasVegas, it is worth noting is the champagne!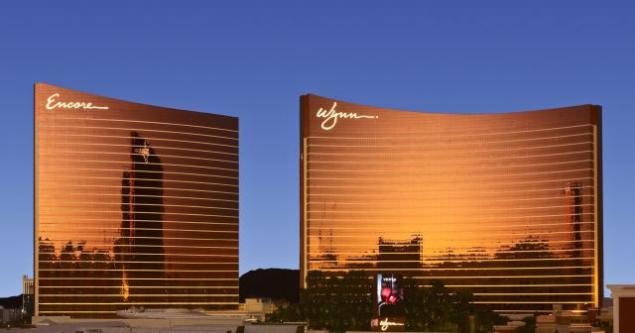 The most expensive bottle of champagne «Msida» was bought in Las Vegas at a party on the occasion of the birth of Pamela Anderson, worth $ 191,000. This bottle weighs 45 kg and contains 30 liters of champagne Armand de prestigious Brignac.Samoe large champagne Armand de BrignacMidasnazvano in honor of the Greek god. According to legend, the god could turn everything into gold whatever he wants, using only his touch.
The most expensive room in Las Vegas is a HUGH HEFNER SKY VILLA Hotel ThePalms., Where asking $ 40,000 per night. Room occupies 10,000 m² and has its own glass elevator, a large swimming pool with a logo Playboyna floor, balconies, revolving bed and mirrors on the ceiling. Also in the room to be your personal massage room, gym, sauna and jacuzzi. Along with the attached butler.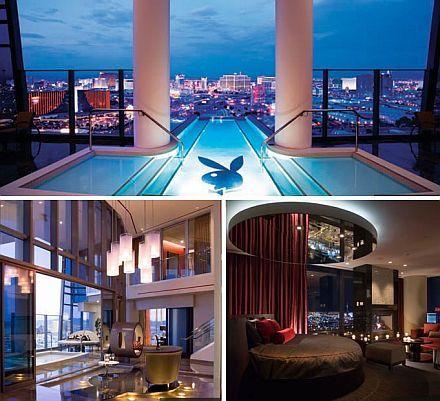 If you follow the world series of poker tournaments, most likely you know that this year's WSOP winner in 2012 get the most expensive bracelet in the history of sports.
The bracelet is made up of 160 grams of 14-carat gold and over 35 carats almazov.Kartochnye suit on the bracelet will be made of rubies and black diamonds. Previously, bracelets for the WSOP makes it less luxurious, shiny and less emphasis was metal, but this year, thanks to the cooperation between the WSOP and the famous designer Jason Arashebenom, decided to change the tradition. In 2012, all WSOP champion will receive a bracelet with a new design.