I want today in order to move away from the sore about Ukraine, to share his next post about my curve hands!
Will be 20 photos + text.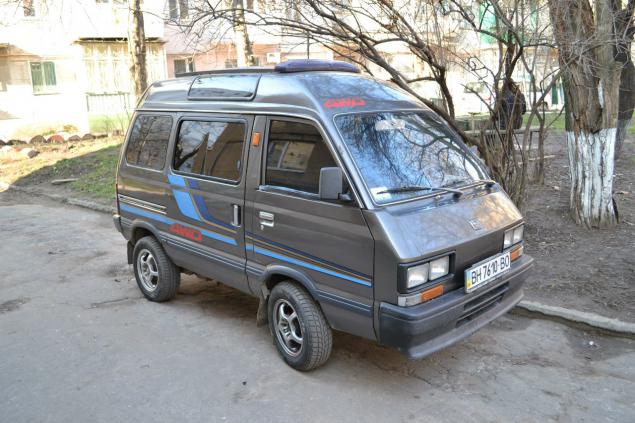 Itak- bought my wife out of our budget and needs (fishing, camping, and travel to easy road) just such Bibikov, an insect called the Subaru Libero-1.2l gasoline motor, four-wheel drive with the subframe connected front axle (who are interested to look at YouTube that get up to such typewriters fans ofrouda)
Despite its razmery- is a full 7 seater minivan.
So, how we acquired it in decent condition, then I had the desire of this faceless gray mass to do something bright and cheerful that it little sootvetsvoval the goals that we bought it.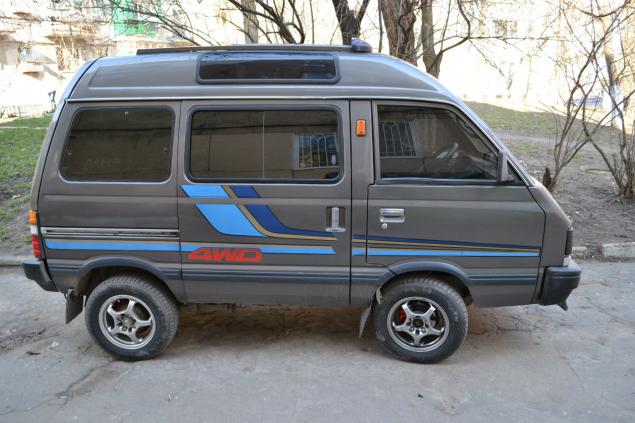 The first step took the interior
The market was bought by HB fabric colors winter camouflage
He stole the door cards,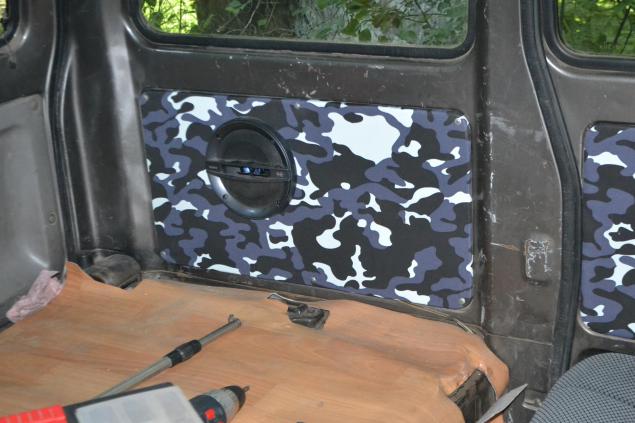 2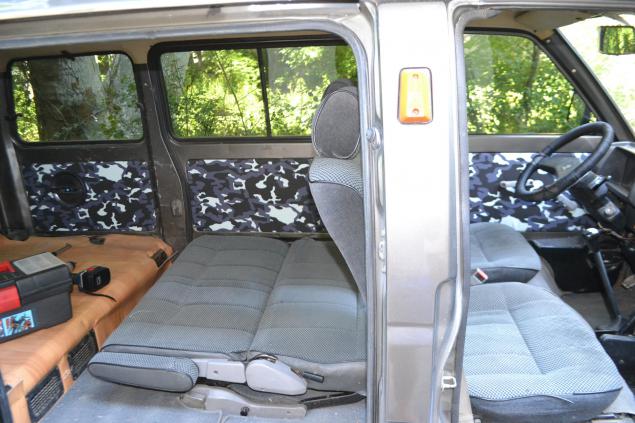 3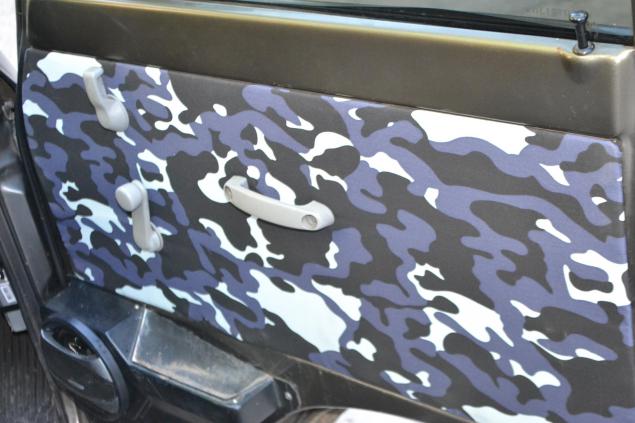 Then dismantle the seat and asked his wife to sew from the same cloth covers (not want to pull the seat-covers that can be easily removed and washed)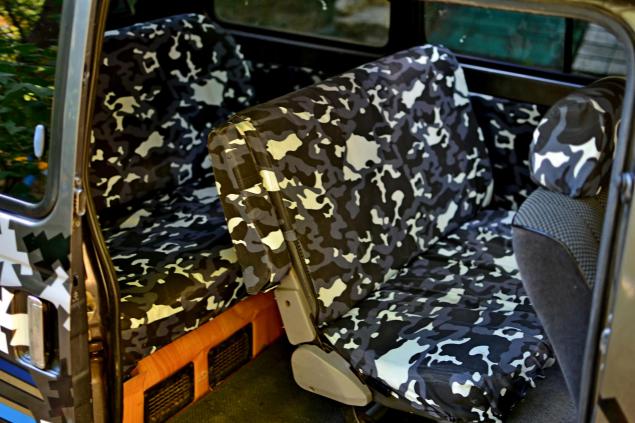 33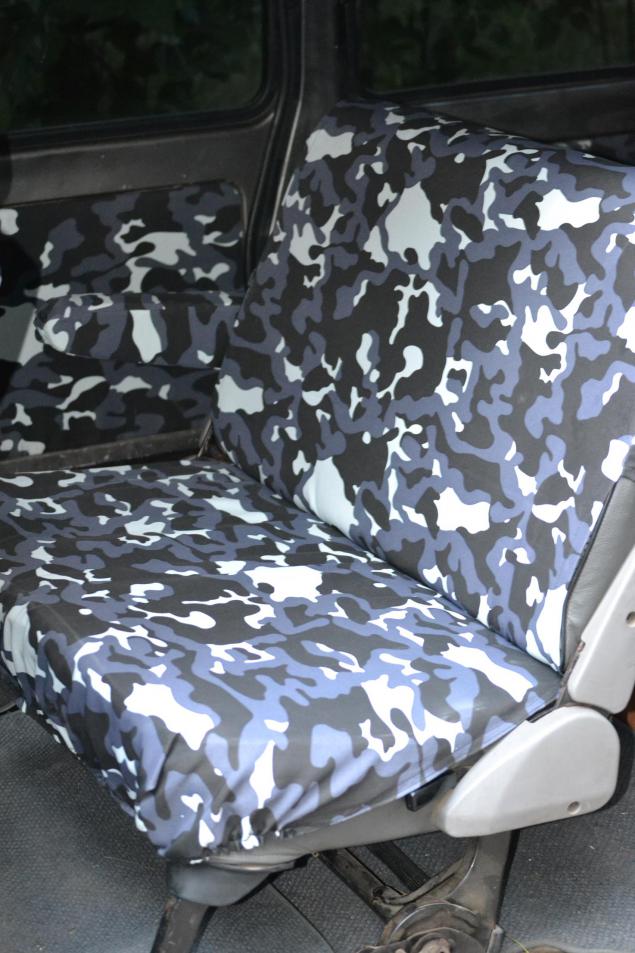 ON the market bought oracal 3-color 3 meters each
And so it began a serious ispytanie- (I want to say thank you to my wife, which I support and help in all such extravagant undertakings) is drawing camouflage pieces by hand and further cut (cut zhena- my patience was not enough) If you look vnimatelnee- any one piece of camouflage repeats
All fragments kompanovilis and glued in the sun (oracal perfectly stick to hot metal, so then FIG otorvesh)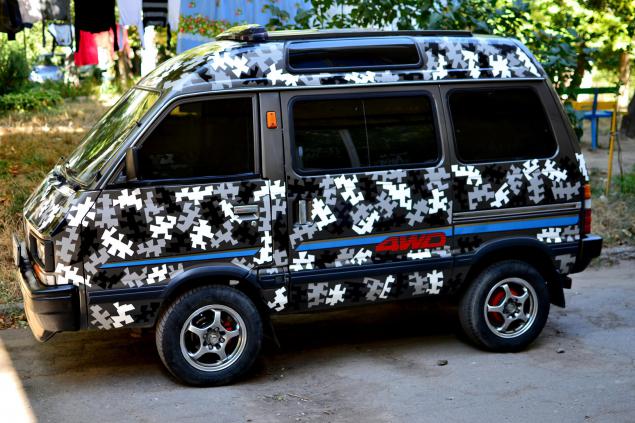 Factory band stickers not had the opportunity to remove (they blow out a layer of varnish)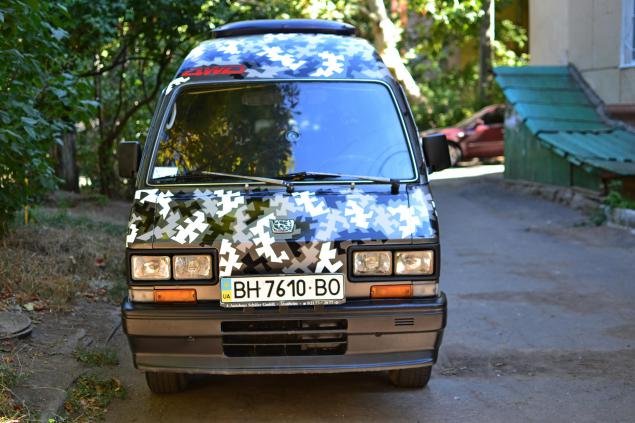 The remaining pieces of Oracal pokotsali decided to close up the paint and inside the cabin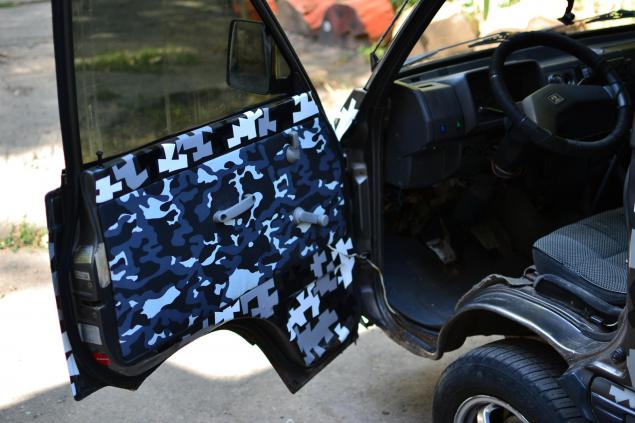 33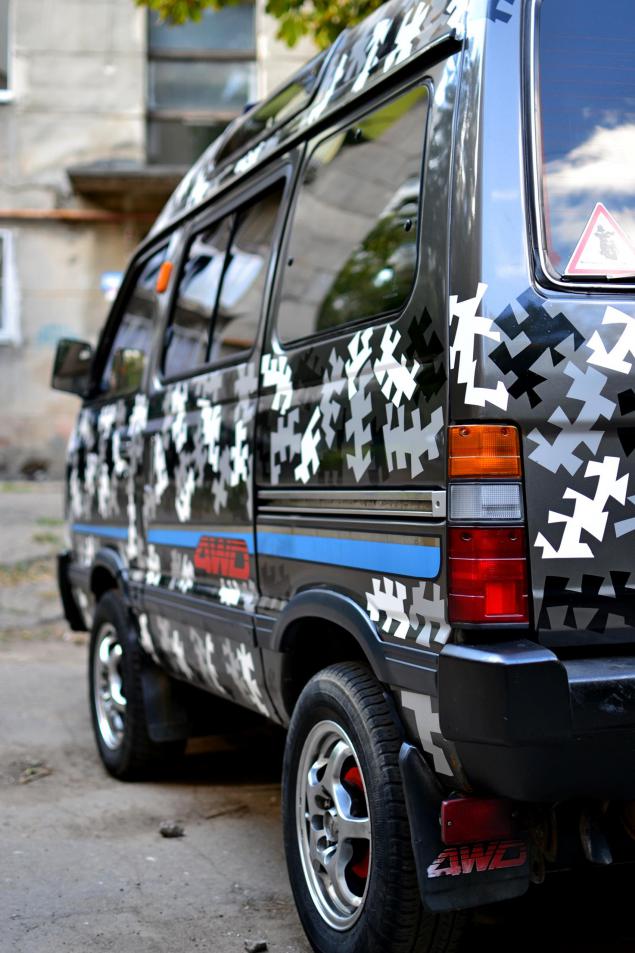 After all this work the machine's got a look - the way the car is not just say- became stand-Flow of just shouting about themselves, all passing and passing people simply could not pay attention to it, who then smiled and poked his finger immodestly our bug and others contrary uhohatyvalsya approvingly raised thumb up, honestly seeing people's reactions myself happy that people in traffic a little uplifting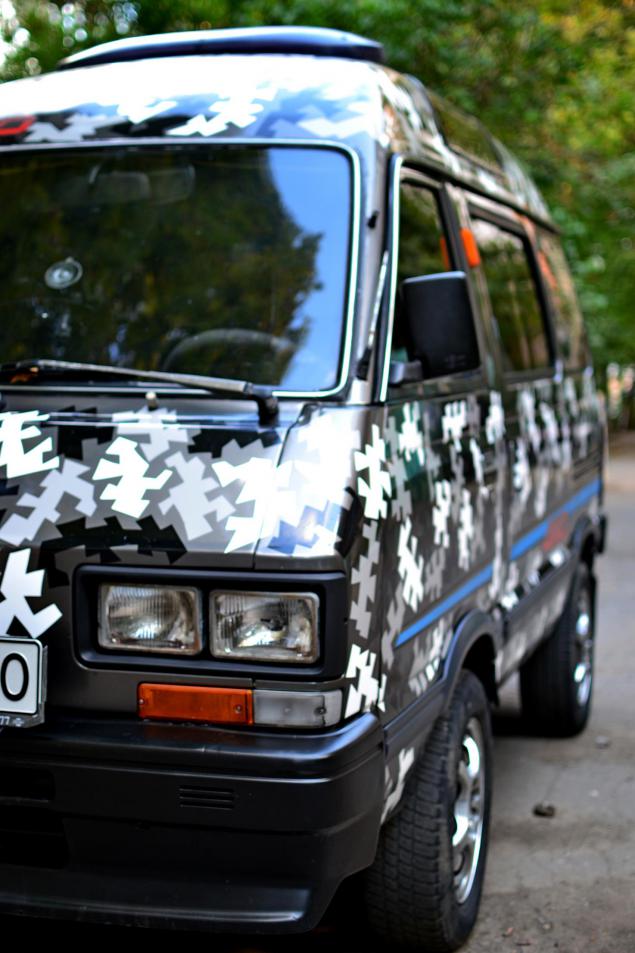 so the back cut and pasted a label that's more (live in Odessa and our people Chew okay)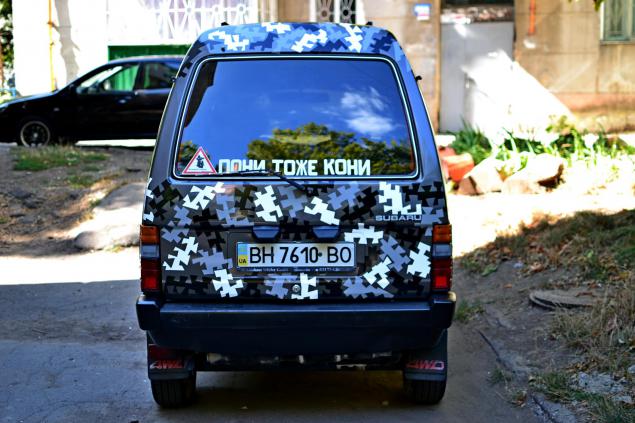 I have everything! You can kick!
P.S. At the wedding, my wife and I - it was instead a wedding limousine (do a wedding in military style) - this will be a separate post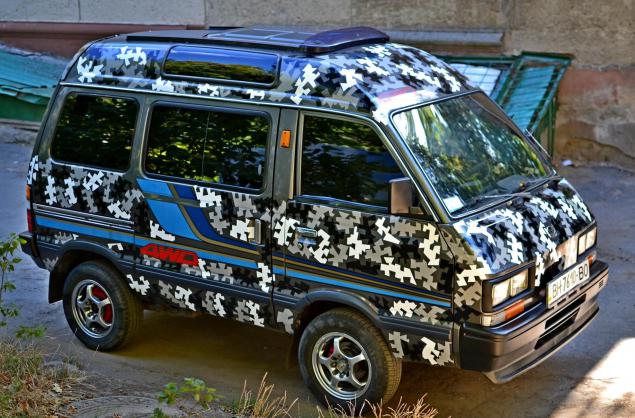 Source: