On why the Germans prefer to buy cars in the domestic market, as the price depends on the run, to whom should be careful when choosing "beushki" and why the cars from Germany in good condition are more expensive than in Belarus, says a professional seller of used cars :
 - It so happened that in the summer of 2012 I professionally engaged in the sale of used cars in Germany, self-employed. There is a small parking lot in the back is usually between three and ten cars there, and accumulates up to 20 cars. All this is primarily aimed at the German market, the majority of cars older than five years. But there are also so-called "checkpoints" that is, between the ages of three to five years, so it might have to deal with the Russians, Belarusians and Ukrainians. Since I live in Germany for a long time, I sometimes slips purely German penchant for total ordering of all that is around. Try your "Germanization" show and in the issue of the market of used cars. I think it will save many from certain illusions and stereotypes. Maybe someone will even help save some money and nerves. Let's get started.
7 photos and text under the cut
a source at the end of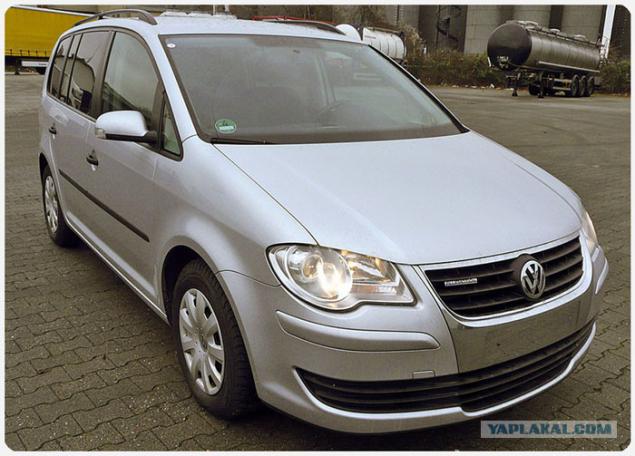 How different nationalities involved in selling "beushki" in Germany
Long gone are the days when cars were sold in Germany, only Germans. Over the past 20 years in this business, the number of foreign merchants increased significantly. Most of the Turks, and then follow the immigrants from the former Yugoslavia, not many, but there are Arabs. Well, of course, Russian (here and on this word I will involve all the Russian-speaking residents of Germany). Each nationality - their features. Therefore, buying a car from a professional seller, it is better to know these features to spare no later purchase.
So the Germans. Typically, the most problem-free machine to buy from them. They are very meticulous in everything they do. The machine shines, everything that passed, all guarantees are issued and enforced. All clear. The downside - the price. Usually it is the highest, it is very difficult to negotiate a discount.
Turks - full Achtung. It seems that not to lie, they can not. All must be carefully checked and to be extremely careful, because they will distract you in every way and pull. In my opinion, absolutely conscious. However, they can try to bargain. The more you find, "stocks" in the car "superstate, not a bit, do not crash," the more you can throw. Haggle with them can be cruel - for their trading style is acceptable. And although prices for cars in Germany last year to become more "consolation prize" than significant shifts in price, the prizes are very good here. A positive point - the Turks, as a rule, poorly versed in the technical side, so afraid of any fault in the car. In fact, to understand what it is not, do not want to waste time. Sometimes they can buy a car with a small, easy and cheap to fix problems in a very attractive price. But it is rather a real success - the option "take swoop" will not work here. Most Turks do not bother about bringing the car to the presentation: he bought and resold. Well, if you do dry cleaning.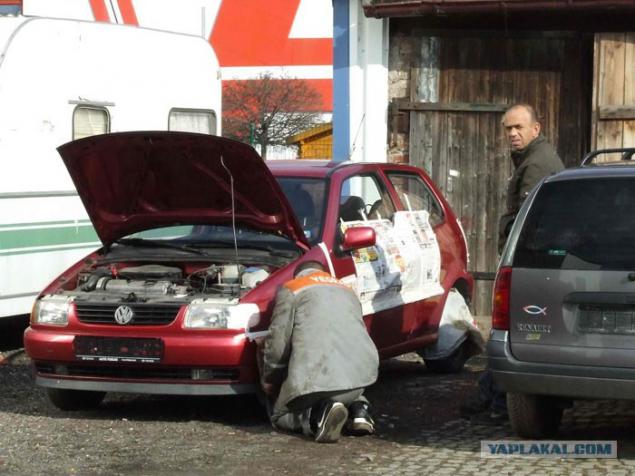 Former Yugoslavia usually trade fair, however, often cheaper and "dead" machines. Also trying to "powder her brains" and distracting, but please do not get in the way usually helps. They have a deal nicer than the Turks.
With the Arabs encountered very little - they're all so mysterious, of few words.
But Russian and Germany do not lose their flavor. Well versed in the technical part, which is used to complete the program. Can silent about the problem areas of repainting, the presence of an accident. Although Germany does not practice recovery "illiquid" and its subsequent sale (in this sense we can be quiet), but the car from the best Russian seller carefully checked.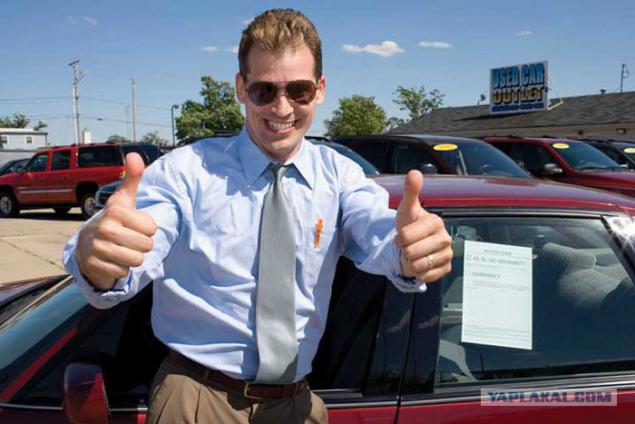 Pricing and German reality
Prices for used cars in the first place depends on the popularity and run, and then later on the year of manufacture and assembly. Most popular in the domestic market - 8-12-year-old small car with mileage of up to 100 thousand. These machines are cheaper very slowly and quickly sold. Price limits - from 2,500 to 5,000 euros. The most popular models - Volkswagen Polo and Golf, Opel Astra, Renault Clio, Mercedes-Benz A-Class. Moreover Golf, Polo and Astra, are generally more expensive A-class. The most popular and therefore the most expensive - Golf and Polo. Another undisputed favorite, more than all the above, - Audi A2. This model stands out at all. Prices - from 5,000 to 9,000 euros for cars of similar age issue. Why such popularity? Small, economical and Audi - these three words are hypnotically on the Germans. It is believed that the model was a good, reliable, that for her even 180 thousand on German roads is not yet running, and warm. Hence the price.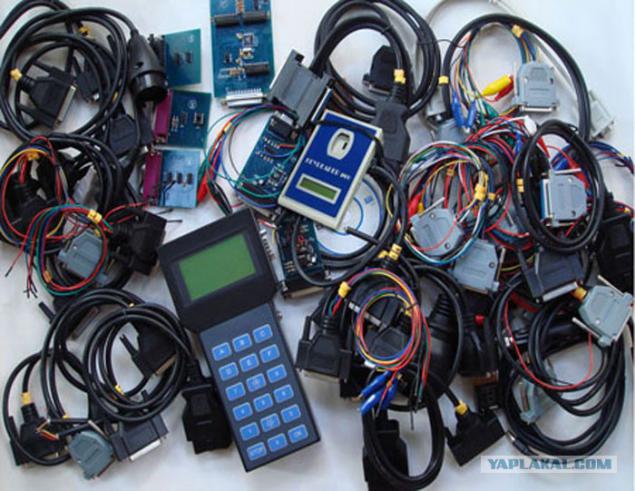 Comparing prices for cars in Germany with prices in Kiev, Moscow and Minsk (prices in Ukraine, Russia and Belarus, I took on the Internet), has come here to what conclusion the machines offered for sale in the category "without run in the CIS", coiled running almost all. Or sellers unknown to me, there are ways to clear of imported cars for free. Very rare "pop up" cars with high mileage and quickly tend to disappear. All three runs on five years' copies are at the level of 90 thousand plus or minus 20 thousand kilometers. And that's what happens. It is almost impossible, bought in Germany, for example, a car with a mileage of 80 thousand, to bring her to you, customs clearance, to compete with the existing proposals and not to lose money. To be competitive the car brought to her it was possible to make money, it should have a mileage of about 180-200 thousand, or rolled the odometer. Or, to be restored, and the bat. Because even with a mileage of 150 thousand the same five years the BMW 3 diesel price is kept be healthy. Once I witnessed how the Russian took the auction of four VW Passat in the top configuration with mileage 240 thousand. Well, at least he was interior in perfect condition, with the smell of a new car. They took very cheap as the big run. These cars are usually driven and in Russia. Driving through Poland, twisted mileage - there is less of everything. After that, and capitalize on such a machine can. Although I am with "business" cases I prefer not to have - for me it is questionable earnings. Like money in the hands of the living come regularly, but I sincerely believe that such "clever" life punishes - they eventually lose more. In health, money, love - does not matter. In general, my opinion is: an honest run at proposed in Moscow - Kiev - Minsk for sale only to those machines that are purchased and operated locally. In most cases.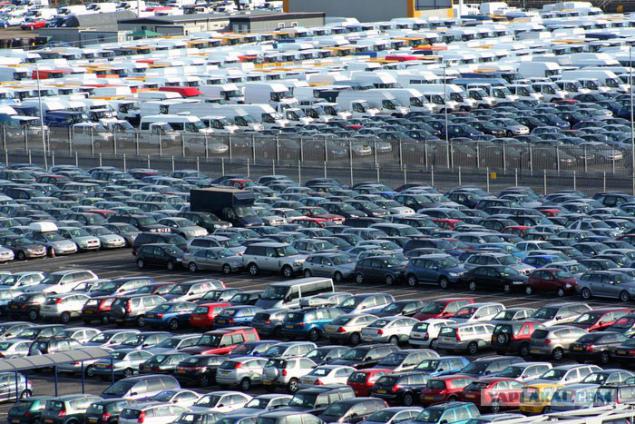 As used cars come on the market
The main flow of used cars on the market comes from professional sellers, such as myself, who are buying them from leasing companies (banks, automotive companies divisions) or buy on specialized auto auctions B2B (business-to-business). Leasing usually lasts three years, at least two or four, and after the expiry of this period the car leaves the cozy world of leasing and embarks on a long voyage on the hands of private owners. But in such places have access only professional avtoprodavtsy. No person or even company does not sell cars, access to such sources are not allowed. For such strict rules for two reasons - the main and sideline.
Incidental it goes something like this: the state is interested in the development of the private sector, so the support of entrepreneurs. In fact, it's beautiful, but it is nonsense, since the main reason - no one wants to bear responsibility for the car. Selling the car to me avtoprodavtsu, the company sells it "as is," she described it, I looked up, checked out and bought. If something is not doglyadel or are they something forgot to mention in the description, but again, I do not see, I am my own doctor and the judge. They got rid of the car, I bought it - now it's my problem. If the machine is sold by a private buyer or a specialized company, then it should be a guarantee, the seller is responsible for it. Had that car, the seller is responsible. That's why need such intermediaries.
It should also be noted that prior to the sale of the company or in a similar car at auction specialist examines the so-called Gutachter. It verifies that all of the mechanisms, examines the car for scratches on the body, seats scuffs, stains, listens to the engine, looking at tire wear and the loss of oil, no matter where they were. Then it all locks in the description of the car, which I, the potential buyer, getting before you buy. With all these data, I believe their benefits and decide it's worth it or bothered ... By the way, about the leasing of cars: well not be a normal person, accustomed to accurately relate to their cars, foul intentionally working car. Germans tend to refer to the machines carefully and the cabin, and on the part of the drive and parking. There are abnormal, but such broken-down car and personal. In addition, leasing cars are required to attend all THAT and maintained in good technical condition, as the host company is interested in their health.

In Germany, I do not like machines that operated in neighboring European countries. The biggest dislike - to the "Italians", "Spanish" and "French". Then go "Dutch" and "Belgians". Such machines are always very difficult to sell, they stagnate for a long time. More or less perceive Luxembourg and Austria. However, some very quirky local retailers are trying to hide the country of origin. The machine shall be registered on an individual receives German documents, then guess what she brought from another country can be very few. Belgian machines often come with scratches on the body, but with the chassis and electronics have, as a rule, all right ...
Used cars in Germany - is big business. As elsewhere, there are a variety of categories of sellers: someone has been troubled car, some prefer to sell only serviceable machines with clear story. All of your client, your approach and tricks. But readers want to wish good luck in choosing a decent car.
I listen to and record Alexei Khvoshchinskiy
source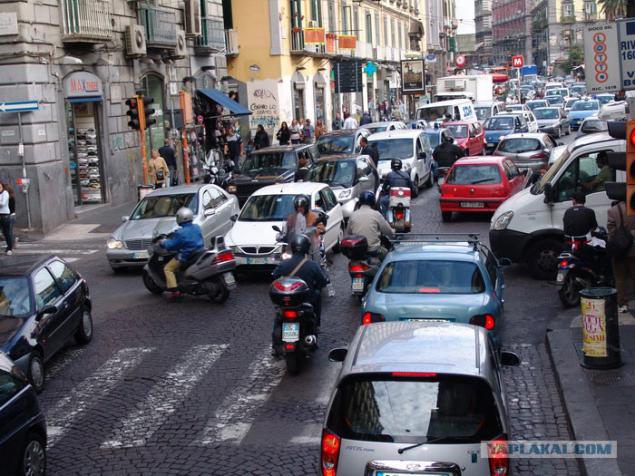 Source: