After failing to find a car within Belarus, we have decided that the best option in this situation would holograph will drive a car from abroad. This conclusion was supported by several factors, one of which - the presence of friends in East Germany (and it is a significant help in the search for and save on your stay in the country) and relatively inexpensive shopping, which is always crowned our trip and allowed a year or two to close the issue of clothes.
If Belarus, we considered several options for cars, something about Germany all have been clearly defined: if you go, it is only for "straight-through» Opel Astra GTC. Why this car - a separate issue. If you like, it was a dream barefoot childhood. Those who choose cars heart, understand what was happening, despite the sneers about the impracticality of others and all that.
53 photos and text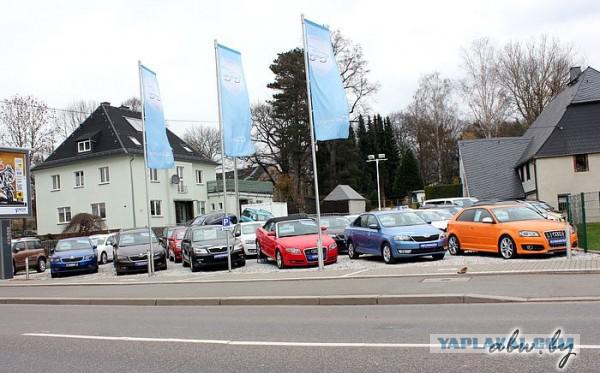 About half a year we combed mobile.de, studying prices and offers. The main priority of choice is "one hand", mileage up to 50 thousand, decent equipment, accident-free past and that the machine is in a radius of 150 km from Freiberg - the city in which we had to settle. Taking into account the customs duty, the search was narrowed to the range of models of 2009-2010 onwards 1, 4-liter neturbirovannym motor. Proposals that meet our requirements, the web was 10 pieces, as they say, would be money. To gain some confidence in the success of any event, we have decided that just in case you need to have in your pocket amount for the most expensive option. But at the same time her husband in front of me was clearly tasked to "strangle" the sellers to the last and possibly reclaim the VAT, as a small part of the available amount (the same one, to be sure) still had borrowed from relatives. For everything, considering the overhead, we had 11,500 euros. At the same time the most expensive "dzhitisishki" meets our requirements, cost about 8,500 euros.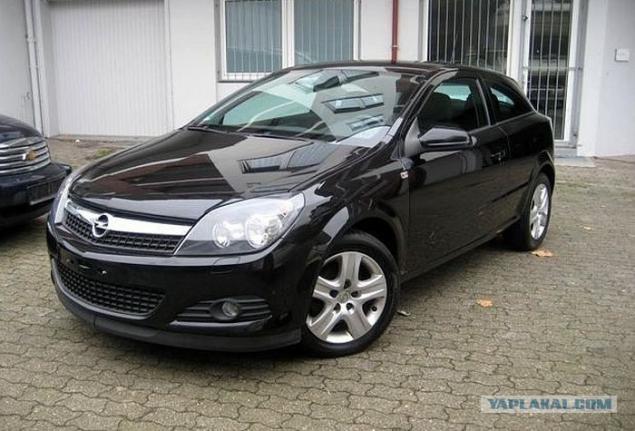 The cheapest way to get to East Germany once again proved to be a bus Ecolines. A ticket to Dresden cost a little more than 92 euros (12.600 orientation course, here and below, all calculations will result in euros). Another 7 euros worth train to Freiberg, and here we are on the spot.
The analysis showed that the movement of ad Astra GTC has been minimal, so before leaving 2-3 outlined options that should see first. At the weekend, when we were leaving to Germany, there was one machine generation J - five-door hatchback 2010, and only a thousand euros more expensive than the sought generation GTC H. This and bribery.
On the way to her was listed another option, but the price of 2009 to 6990. cheerleaders name Autohaus very consonant with the Kazakh name, but in any case we have nothing to lose, it's on the way. The third option was a white Astra GTC, located 50 km away from us, but on the other side of the first two.
Monday morning began with unrest. Upon arrival, we learned that on Wednesday in Germany, some religious festival, respectively, it will not work, and wanted to go back on Thursday not to get on the stage of the day at the border. The task was complicated, as are good at finding the car we had only 2 days. In addition, with our last visit we changed the rules of purchase of transit "rooms." If before they could buy in the store, and it could make German friends, now they are sold exclusively under the passport of who will buy the car. On Monday, the organization that gave out "room" is only open until noon. It started an easy nervousness, as you have to understand that in two days we can not make it, and perhaps you like a machine would have to go double. The advantage in this situation was the fact that at our disposal was a car of friends, which adds mobility. We decided that one day it was quite possible to turn around and see all three cars planned.
Check Up on the first Astra (which J), dashed our plans. As we woke up, it had already bought. Go for 150 km to see the GTC of the "Kazakh" Autohaus, which was on the way, the meaning was not, moreover, the first registration was listed in April 2009, which means that it is not the fact that she was a "pass" .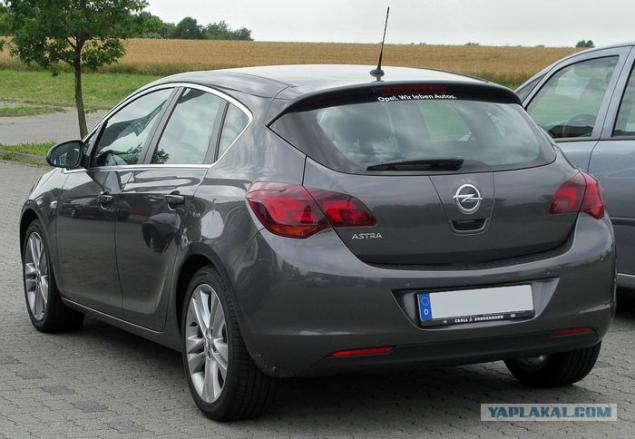 Going to Germany, we have absolutely soberly aware that buying a car from a German - a rare stroke of luck. The lion's share of the market for used cars, especially in the eastern part of the country, holding Russian and Turkish. Therefore, wait for the vaunted German accuracy and meticulousness is not necessary. All the same, that we have: the hype and "divorce" at every turn. Rumor has it that the Germans are not the same. If a few years ago twisting path for them was "ah-ah-ah" (by the way, such cases in Germany are considered to crime), but now it is almost a matter of course. Therefore, the true Belarusians, we moved on to deal with the understanding that no one can be trusted.
Cons vehicle search abroad lies in the fact that the car has to actually choose the pictures. This is not a Minsk, where he went, looked 2-3 cars at a time, and hardly spent. Every extra kilometer in Germany - it's money, but with each passing day the car in a foreign country is becoming more expensive by at least 50 euros. Especially if you are looking for is not a massive car, as it was in our case. That's because in order not to waste time on questionable variations, we immediately shallows all the offers worth up to 7,000 euros, no matter how sweet they seem. And the most viable option was the closest white Astra from Chemnitz, who was third on our list. To our surprise, talking about it is something we have refused to call, say, Come and see. That is, of course, the attitude ...