I remember a deep and iridescent detstve when his father dragged me on the shoulders of the red square on the most sacred communist holiday and I could clearly see the entire cohort of government officials of higher rank, as well as flags and transporant like on poppy field overflowing scarlet, I first learned the existence of the island of freedom with concise, but something fascinating name - Cuba. [NEXT] Just then, once passed by the kiosk, where, as usual, selling beer and kvass, right in the window sported a large sign saying " no beer, "and below, some black paint was clearly displayed" CUBA - YES! ". That's what happened my first introduction to Cuba and I understood that this distant country has some unusual properties makes people praise her even in the most painful moments of lack of draft beer. For a long time I did not attach importance to this island and even completely forgotten about him. And then, when the passion for products proivzodstva automotive industry grew into something more, I went back to the memories and decided to examine in more detail the island, the more so on it sostredotocheny huge collection of classic and vintage cars from all over the world. And those that pass for 50, maybe more years, still able to miss their owners on the beach.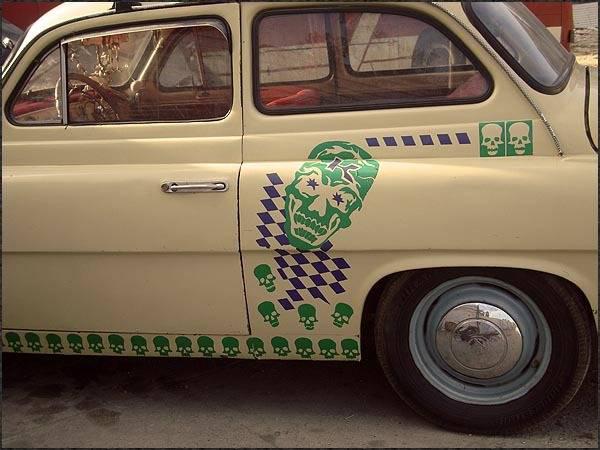 Cuba, an island of freedom with a particular aura that continually attracts tourists from all over the world. They're coming to the island for various reasons. Someone has to look at the ocean and warm your bones on the beach. Someone wants to go to a socialist country. And someone who has heard about the car rides on the part of the Cuban island in order to hire a old Buick Riviera 63 and miss it by poberezhyu, imposingly lounging in a chair and sipping a fragrant cigar. Somewhere in the distance one can see the sugar cane thickets. Purple sun hides behind the horizon, and the water is delightful Cuban and pressing down the sand with their delicate feet, goes along the ocean poberezhyu smiling. Is not this a dream ...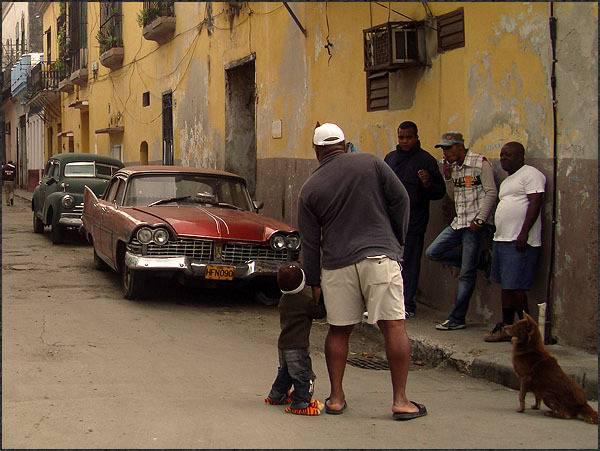 Car in Cuba is more than a car. And this opinion is formed for several reasons. Firstly, because of the specific policies of Fidel Castro and his relations with many countries producing cars in Cuba is quite difficult to find a modern car. And if you manage to find it, for sure it will be a car belonging to a taxi company. For this reason, most of the cars are aged 30 years or more. For example, it is easy to find an old Mercedes 50s. Moreover, there are much older cars is striking on the go. Secondly, because the Cubans do not have the opportunity to earn a lot of money, almost all go on vintage cars. Which, in turn, due to the climatic conditions almost do not rot. Bodies look almost like new. All this, if you do not look at the date on the calendar, gives the impression that you are traveling back in time, fleeting jumped on a bottle of rum in the last century. And in 50-60 years. However, European and American cars in Cuba are working and our cars. The old Lada Niva and Lada as well as the old Opel romp around the island of freedom, and I'm feeling much better than at home. The reasons for this are obvious.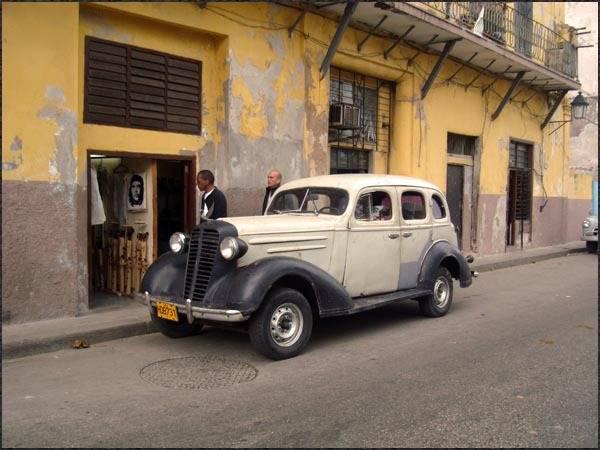 Registration apparatus Cuba operates as follows. License plates Cuba, oddly enough, have different colors, talking about car accessories: yellow - private (particular), black - diplomatic, brown - rent-a-car (car rent, as a rule, foreign tourists). In addition, there are red, blue (spets.sluzhb). If you give an example of the police, in the capital city of Cuba - Havana, many representatives of employees of traffic police. But a car with black and brown (tourist) numbers, they do not pay much attention. In addition, cars with such numbers are certain benefits, such as travel through closed for repair tunnels connecting part of Havana, parking in the wrong places, speeding, etc. Cubans themselves very strictly observe traffic rules. Although meetings with the traffic police the impression that they do not use radar or simply do not have this means of earning a modern Russian traffic cop.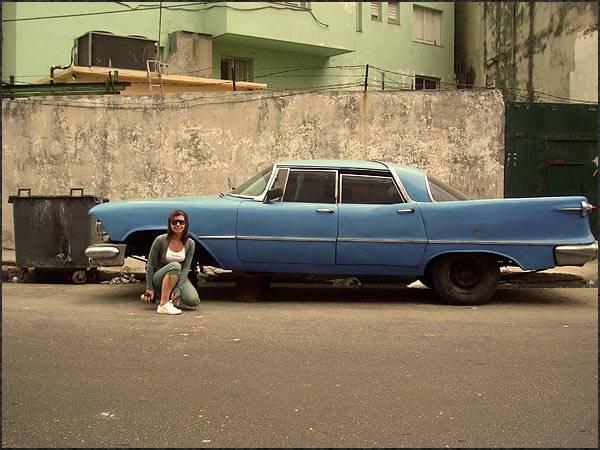 It is clear that the dominance of the old, and I would even say classical, and sometimes even completely unique car requires a lot of time keeping them in shape and maintenance. Cubans constantly repairing the machine. And if lucky enough to get a car Cuban, he has only two alternatives: either to ride or repair. And, the other is not given. Of course, having an old car in the garage, the owner of most of its repairs, rather than enjoying a ride around the island. And no matter how ridiculous it sounds - the day the Cuban motorist begins with the fact that he comes to his cars. The following approach sympathizers. They gather in groups and begin what is called the "market". Often it happens that instead of soft seats in cars are wooden boards or any piece of iron covered with cloth. In the course of the insides of the cabin, like a quartet of fable begin
rattle, rattle and clink. From under the dashboard heard plaintive singing of "crickets", and on the body and then runs trembling. And with all this, drive cars, and quite well. And it's a given model year, mileage and model of the iron horse Cuban.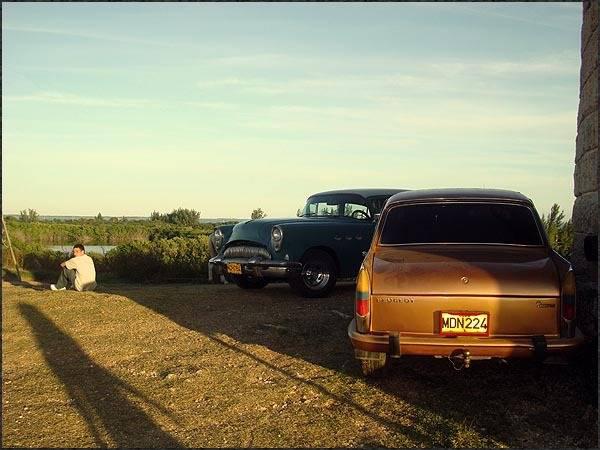 To whatever Cubans love their cars. Each of the owners can tell udavolstviem a tourist destiny of his car. Where it comes from, who was his master, and how long and well it operated on the island. Cubans simply "fanateyut" from their cars and otherwise contribute to their maintenance in good and due form. Even those who do not have the means, you still are able to "pump" your car. It can not touch the components and aggregates, as well as details podvestki. Very often you can find not only samples of "tsiganskogo tuning" so I call razmolevannye "chisel" with colored mudguards, "pisalka" stickers, huge silencers, which is able to fit the head of a miracle tuner and all sorts of tricks on the body, but also significant improvements appearance. Often on the streets passing exclusively, and sometimes beautifully designed body vintage cars, as well as machines with airbrushing or graffiti on the sides. In the rest of the city romp smoking 50-70-year-old cars, of which at a very slow speed crawl 7 satisfied tanned persons, and it is just wide smile at you white-toothed smile. That is how the Cubans meet tourists. Cordiality and warmth.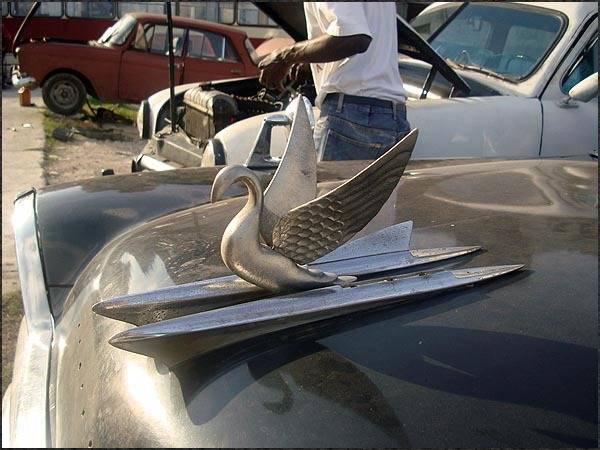 Driving on the island of freedom is associated with many difficulties. The situation with signs and traffic signs - a disaster for turista.Absolyutno normal when there is a turn in the road and a sign pointing to it is not. Either there is a sign, but where does this road can be determined only empirically. Ie banal practice entry and exit of the turn. And it may happen that an unknown road will lead you through the detours around Havana. And if you were still under the hand signs, the local people are happy to tell you the right way. Cubans are very smiling and very sociable people. Therefore, the island is not so bad to get lost than, for example, in the Bronx. Also in Cuba can happen to you, so that on the road, somewhere on the outskirts of the dark night to meet you suffer horse carriage with fallen asleep on the road "steering". And may God grant you good luck dodge the collision. In addition to horse-drawn carts are very common cyclists or completely incomprehensible vehicles autographic production of looking at that is very difficult to judge what is in front of you.
Usually the case in Cuba, when you stop the traffic cop, and seeing that in the car there is free space and you are moving in the right direction, sit down next to you, and will entertain you all the way smenshymi stories. Or just sit down an unknown passenger. Such a practice on the island in order. But it is worth remembering that not all fellow travelers can be pleasant on the road. So if you still see the same number of prospective fellow travelers - you have a chance to choose the most pleasant.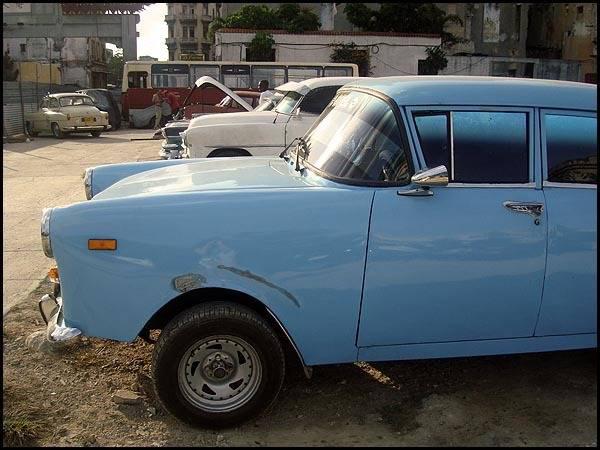 Local law enforcement officers on the roads are very similar to ours. They are easy to take bribes, and pretty large. Poskolu violate mostly tourists, and exceed the speed of the local population due to the age of their cars are simply unable to, the size is taken very significant. For speeding, the local policeman can take you to one side, and very far away, and ask for a fine of 100 pesos (about $ 100). And it's because you have broken the speed limit by 30 km and drove a car without a license. In addition to tourists and taxi drivers fined more, and only those who exploit modern cars.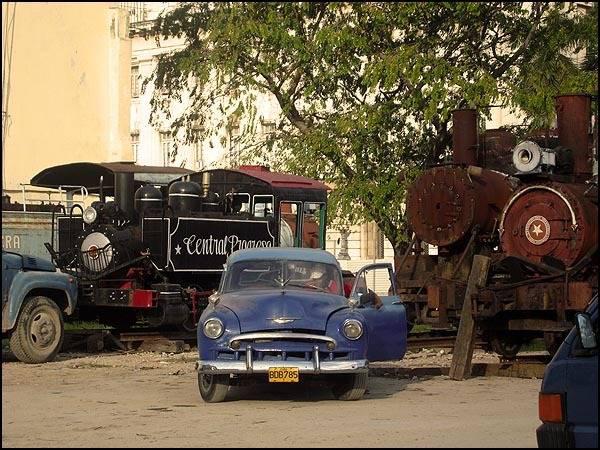 At the same time, Cuba remains one of the most mysterious and unique not only prirodok and politekoy island, but their cars, just for the sake of which is to visit this beautiful island. Liberty Island, the sun and the automotive history of the whole world ...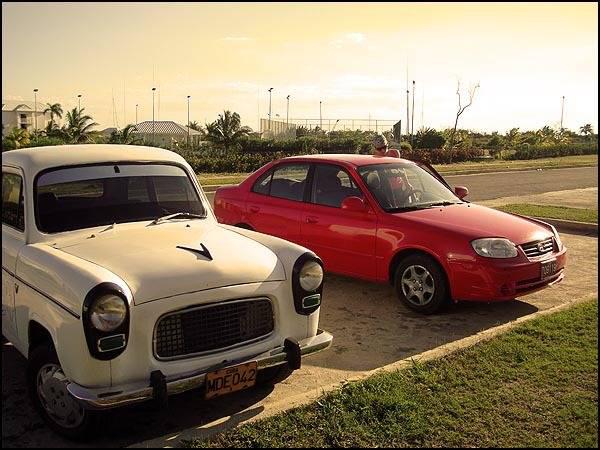 Source: