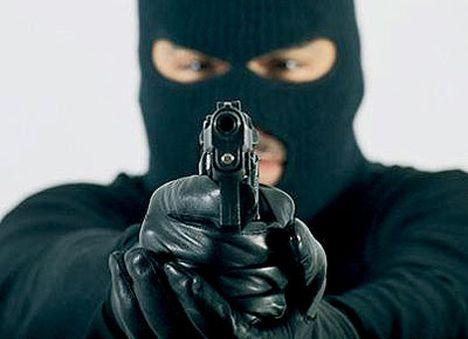 In a quiet and somewhere even sleepy rayonchike same quiet Russian town like that it happened out of the ordinary event. Entertainment was on all night - robbed the supermarket round the clock. It can be seen, the staff had time to press the panic button, because the security and police worked quickly, arrived just five minutes to ten.
But the robbers entered the store for a long time and go from there is not going to volunteer, people began to fire intermittently, just like a real action film, though vyalovato - the police palnet once in the air and shouts something in the spirit of: & quot; Bastards, give up and go all in one! & Quot ;, then a few minutes later the robbers were yelling, "Fuck you all for such a mother!" And economically shoot back. Cherish ammunition.
In short, the situation is developing quite slowly. Almost all men are neighbors sat on the balcony - still would be a real thriller, is not every night you see. No one was going to sleep - waiting for the denouement. It has somewhere about forty minutes, and then, in the darkness of the night came the indignant woman's scream:
 - When this is over, tired already! Shoot them at last, and give people a normal rest.
Deathly silence for a dozen seconds, then one of the brave defenders of law and order is interested in the megaphone:
 - Woman, you is who to contact: us or them?
Well, little guys from the balconies are not povyvalivalis ...
And the question is really in essence was placed. And the answer is not as straightforward ...