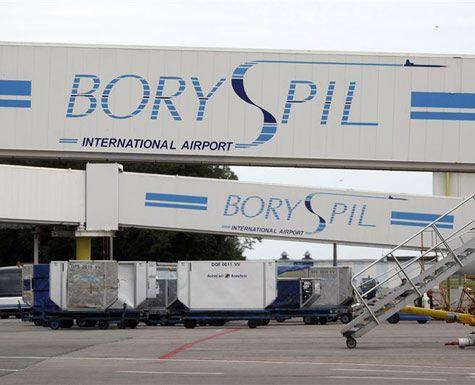 Today the airport "Borispol" marks another anniversary. More precisely, the twentieth anniversary of notes state enterprise "Boryspil International Airport". Since it was created back in 1959 on the basis of the military airfield. June 22 The Cabinet decided then still USSR - and since then it started. July 7 first flight and the list goes on. And at first he was second after Jules port city. But - time goes by, and I was not the only people.
Now it is the largest air gateway of the country. And the only ones that provide transcontinental service.
Well, about the new Terminal F and D has been written enough. D - the largest in Ukraine, F - just a new and comfortable. I'm not going to paint more. And today was a holiday. Everything is as it should be - with dancing (as officially announced "a dance flash mob"), mutual congratulations passengers and workers with the award of an official postage stamp. This is the Ukrpochta as having the right to such actions, warning in advance for the occasion, and released just in time for the anniversary edition of one hundred and twenty thousand. And that - and the case of the right, and like it or not, and sixty-five per cent of the all-Ukrainian passenger - is not joke.
In general, join in the congratulations. I do not know what there supposed to be willing services of the airport, but just in case - pure heaven. It's definitely not hurt.