Located in a wooded valley at Durgan village on the River Helford, Glendurgan is one of the great subtropical gardens of South-West England. Exotic trees and shrubs thrive in open glades, strewn with wildflowers ...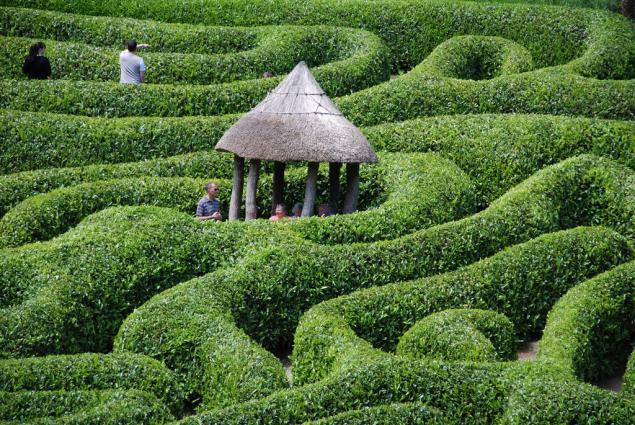 This garden is unique in its laurel maze restored 19th century. Between 1820 and 1830 Alfred Fox developed and began to create a garden. Glendurgan specially Garden is just a few miles from the deep-water port, which was in the past the first port of call for ships returning from America, the Far East and Africa. This gave the family the perfect way to Fox import plants from around the world, over the years many species have found their place in the garden Alfred Fox. In 1833, he planted the laurel maze. Hedges of the maze on the slope resemble snakes curled up in the grass.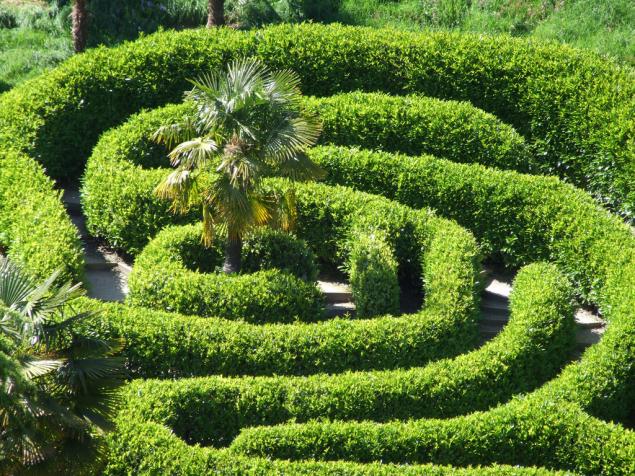 Located in a wooded valley with many large trees and shrubs, exotic plants from around the world thrive in warm temperate climate coast Kornuolla.Dolina features a wide variety of plants in shape and color throughout the year such as cypress, Japanese loquat, Mexican cypress , cedar, pine, spruce, etc.
During the spring season shows bluebells, lilies, rhododendrons, magnolias and camellias. In summer you can see the dogwood Bentham later hydrangeas.