Oh, this is a terrible story. For a long time I was in a thrash was not involved. Perhaps even from the time of the occupation of the Kremlin-Orda.
Summary of the first series. As you remember, in the last week the Federation of car owners Russia as a whole, and Vadim Korovin, in particular, put your PAR-post near the General Prosecutor's Office, which is completely illegally grabbed himself a single band on the Big Dmitrovka, backyard of her columns, and rides on it on an opposite in your garage.
Caught in the offense representatives of the Prosecutor General began to argue that it is not their columns. Then Vadim Korovin put orphaned columns currently in the trunk, drove to the police station and surrendered there as orphan discovery. Wrote a statement that in the case of the rightful owner is willing to return them to him. The owner showed up. Prosecutor General's Office acknowledged that it is their columns. I take them with you in response to a statement about the discovery Korovin offered to write him a statement about the theft. With the words, "You have gone too far, we have put him." Then, this time we decided to go even further.
Since Dmitrovka was free only two days, and then the Prosecutor General's Office reoccupied it, we decided to return and restore justice. Trash and removal of the brain, dear reader, you are guaranteed.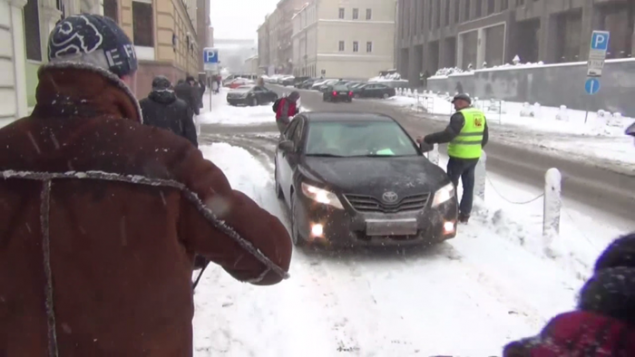 Remember - if the sign looks like this, it means that there is no sign. Therefore, stopping and parking on the Big Ditrovke 15 - allowed. What we immediately took advantage. Korovin drove the car and parked right in front of the General Prosecutor's Office. On a fenced illegal self-captured columns attorneys general band.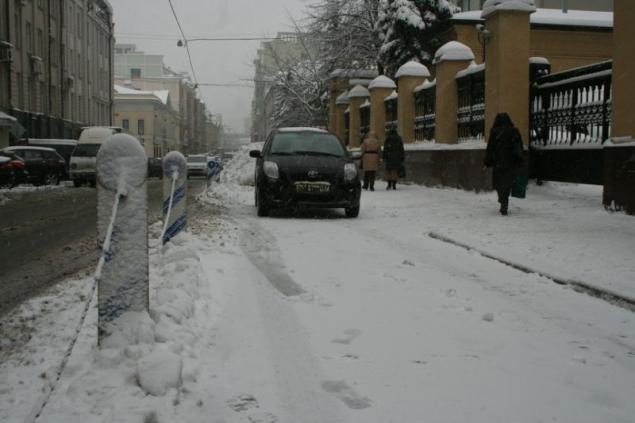 I decided to make a couple of shots. After removing my entrance to the building, the Attorney General is still fresher, and sent me a man in civilian clothes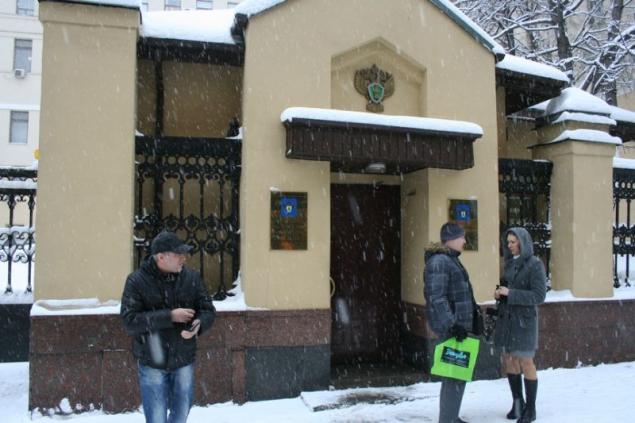 A man in civilian clothes for a long time told me why I can not shoot the building of the Prosecutor General.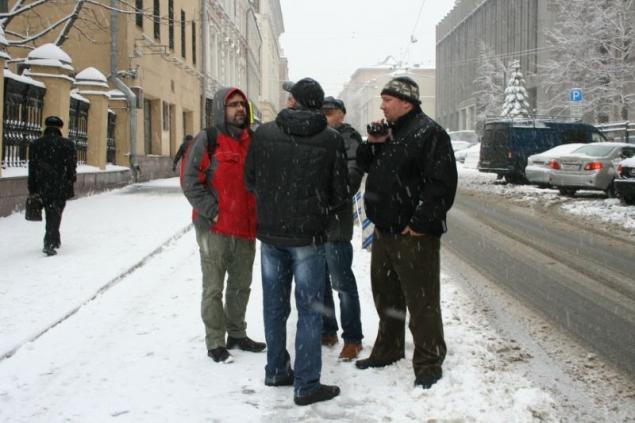 He said politely, before it was presented, showed identity - so there are no questions. But no rule of law, in addition to departmental instructions, for some reason, did not name. To which I replied that his departmental instructions I completely purple, I live by the law and the Constitution, and in the streets of Moscow will withdraw what I want, where I want and when I want. Whereupon the conversation was over. Man, however, in the future all the time has been with us, but behaved quite correctly. Then came this one citizen, known Far post more about past actions. It is not, it does not say what he said only that his name is Sergei.