The era of portable gaming consoles, apparently, in the next few years will go into oblivion. Due to rampant spread of smartphones honorary title of "handheld consoles," now applies to almost any mobile phone for more than $ 200.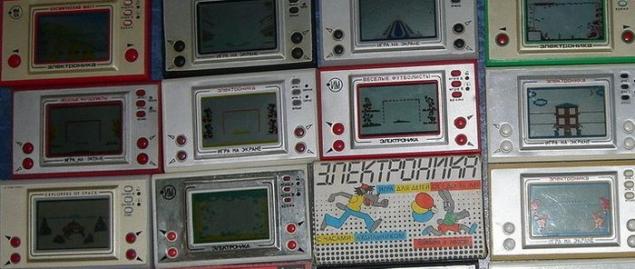 Oddly enough, but perestroika case with portable consoles we were a lot more fun than a set-top boxes. Soviet industry navigate the surprisingly fast and, like a real Chinese master copier, just four years cloned gaming system Nintendo Game & Watch. Japanese original in Japan appeared in the early 1980s, and we have known, and, as it seemed, fantastic, "Well, wait a minute!" Conquered the kids from the mid-1980s, and almost to the beginning of the XXI century.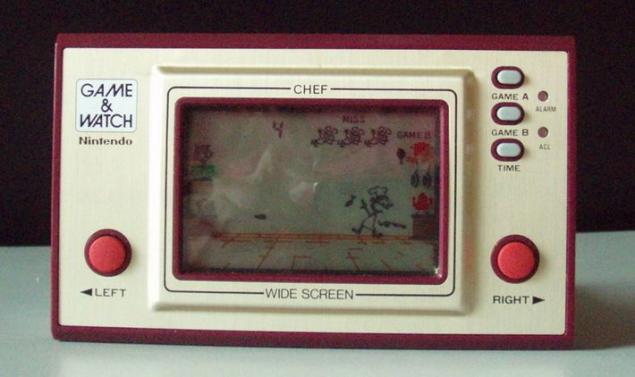 "Happy Chef" by Nintendo
The success of the toys was so overwhelming that in spite of the production capacity of nearly two dozen plants, including two Belarusian, she's always been in short supply. And it is considering imposing a purse for a Soviet citizen prices 23-25 ​​rubles! Internet was not, and learn about the presence of (and often - the lack of) famous "Electronics" in the sale could only be stopped at a specialty store. One could, of course, to call only is no guarantee that the toy you wait, it was not - the shelves were empty in no time.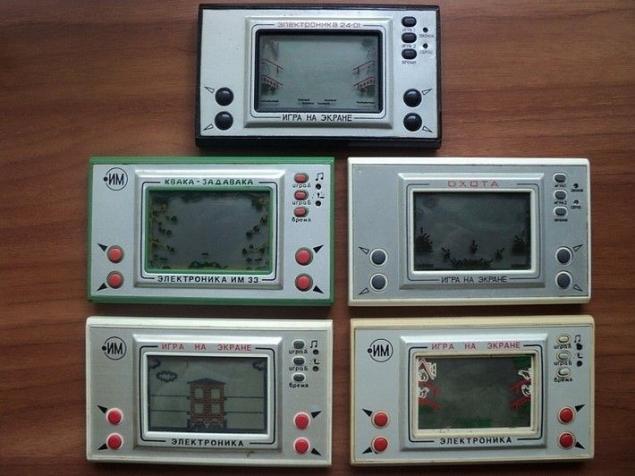 Soviet clones of Game & Watch
Unassuming brick-sized compact smartphone sluiced its contents over an avalanche of positive emotions. Imagine, in the late 80's - early 90's you have in your hands is a game with cool graphics system in your computer (it was like to think)! Well, let one device meant only one game! Well, let half of the "graphics" was just painted on the substrate normal paint! Well, let the monotonous process! But all that stuff you can carry with you to show to friends and then compete with who is more pick points. Worry about running is not necessary: ​​a pair of cheap batareek- "tablets" lacking a very long time. It was not about the hours and even the days and months of work. With completely new batteries, however, it had one not very nice feature: all the game elements on the screen, even inactive, become so contrasting, that it was difficult to discern the movement of the wolf from "Well, wait!" Or cars from the "Avtoslaloma." < br />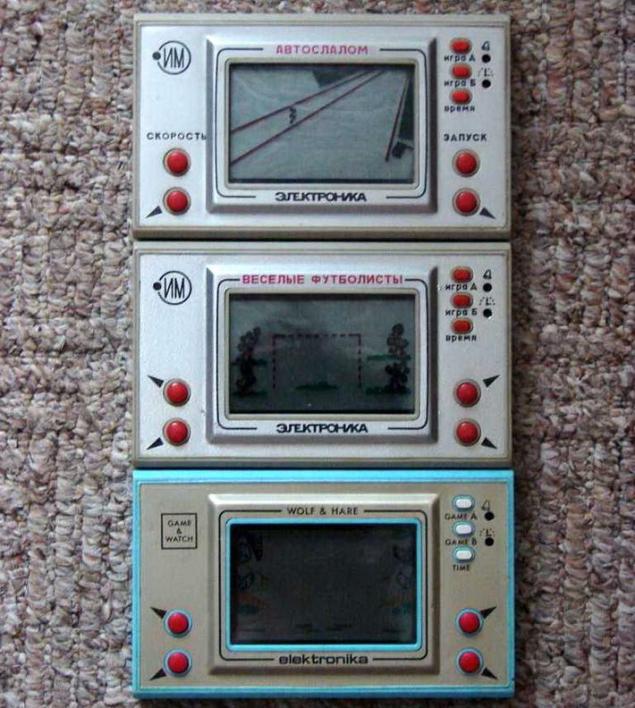 The famous "Autoslalom" and at the bottom - export version of "Just you wait!»
Just a series of "Electronics" published more than two dozen games. Almost all of them more or less repeated, "Well, wait a minute!". Instead, the wolf could be the cook, the goalkeeper, fisher cat, monkey-keeper, instead of chickens and eggs - foods, washers, fish, balls and so on. D.